Finding and retaining top talent has never been more challenging for small and medium-sized businesses. With high levels of employee movement, high levels of staff turnover and difficulty retaining top talent, it's time to look outside of the traditional hires to attract new staff. One of those ways? An employee referral program.
This factsheet outlines the referral process and everything you need to know to establish an employee referral program. It covers:
Why are employee referral programs effective?
What incentives you should set from an employee referral program.
How to communicate an employee referral program to your staff.
Download the employee referral program factsheet to learn more.
Disclaimer: While due care has been taken in preparing the document, no responsibility is accepted by the author for the accuracy or suitability of the information contained. All liability is expressly disclaimed for any loss or damage which may arise from any person relying on, using or acting on any information contained therein.
What is an employee referral program?
An employee referral program could be one of the best tools to have in your toolkit.
Put simply, employee referral programs allow you to tap into the networks of your employees, leading to an increased candidate pool. It also allows your current employees to become advocates of your business and allows a more genuine connection via potential referrals.
It is a great way to tap into a greater pool of potential and puts your business front of mind for the candidate. Even if there isn't a role available right now, or they're not ready to make the jump just yet, they very well could in the future.
Download our ultimate recruitment guide for more tips on recruiting candidates.
How do you run employee referral programs?
It's all about using your current employees' networks to reach even more standout candidates.
You might ask your team to think of the best person they've ever worked with, and then ask your employees to reach out if there's a position that's suitable for them.
Employee referrals are also a safe way to bring in talent as it reduces the recruitment costs that come with a bad hire.
We've covered the employee referral part, but how do you reward your team?
The cost of attracting and sourcing job candidates can be a lengthy process, so these referral programs generally reward existing employees with a monetary reward. Successful referrers could get a cash bonus, gift card or non-monetary incentives such as an exclusive perk within your business.
You want to motivate employees and reward your team for sharing the word to get great talent you wouldn't normally have access to!
What are the benefits of employee referral programs?
When it comes to adding headcount to your team, you want to attract and hire the best quality candidates the market has to offer. The great candidates that will push you towards your goals and 10x your success. But, it's easier said than done.
Today, it's never been harder to attract and retain high-quality candidates – not to mention the time and costs involved with the recruiting process.
In reality, good candidates are in high demand, and they're off the market in record time.
Chances are, you're relying on posting a job ad on multiple job boards and hoping applications come flooding through. But, with the job seekers market we're facing, now is the time to get creative with marketing strategies and employee referrals.
Why? Because it works. 82% of employers rely on an employee referral program because they yield the best results and ROI. If you can dramatically decrease the hiring time and reduce recruiting costs, it's worth a shot!
We also can't forget that for every day your role goes unfulfilled, you're spending more money on costs associated with lost productivity.
Now we've covered the what and the why, let's move on to the how.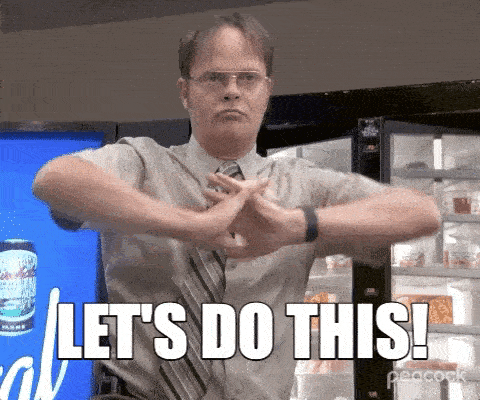 How do you create a successful employee referral program?
1. Create a referral process
Just like the process that comes with applying for a job, you should introduce a process for employees to submit referrals.
In this process, ensure you point out who employees need to submit referrals to and include some background information on how and where they know the referred candidate from.
Bonus points if your team gives an overview of their achievements and what it was like working with them.
When it comes time to implement it, you want to ask yourself a few questions.
Will employees be required to submit a form? Share contact information?
Will sharing the potential candidate's LinkedIn profile with the talent acquisition manager be sufficient?
Does the candidate need to fulfil a criterion?
Or will you require a full application with a CV and cover letter to move forward?
Questions like these make the process easier, and everyone knows what they need to do.
Better yet, lend your team a helping hand and download our employee referral email templates here.
It's still a good idea to conduct employment reference checks of potential candidates (and background checks, too, if required) even if the candidate was referred by your existing employee.
2. Be clear on the incentive you're offering to your team
Like we said earlier, you want to ensure you show your appreciation to your team for tapping into their professional networks. It's tough out there in recruitment land, and you want to encourage your team to help out!
To show thanks, think of ways that could provide a strong incentive for your team.
This could be cash incentives (like a flat fee bonus), a gift card, a percentage of the employees salary or even an additional perk like a company trip.
Pro tip: Although it may cost you more paying for incentives upfront, employee referrals are a great way to get highly-skilled passive candidates, which can be invaluable to your team.
3. Set the terms on the incentive
A nice referral bonus or perk might excite everyone, but it's important to set some terms and conditions around defining a successful referral.
Think about this. If everyone in your company starts referring candidates, it might actually end up wasting time.
The last thing you want is your valuable resources spending hours reviewing applications or profiles of referred candidates that possess none of the required skills needed for the open positions!
Some terms to think about when developing employee referral programs is to include how long the candidate has to work at the business for the employee to receive the incentive.
This could be after they've passed probation or after one year of service with the company.
4. Consider software like an applicant tracking system (ATS)
If you have multiple roles open in your business, it might be helpful to consider using an applicant tracking software. An ATS helps streamline administrative tasks that come with hiring and allows for greater collaboration across your team.
What's even better is that you can move candidates through the recruitment pipeline all the way until they're ready to begin the onboarding process.
Recruitment software solutions are the most simple and time-efficient way to manage the hiring process!
5. Communicate the employee referral process effectively to your team
It's all well and good to create a stellar employee referral program, but if you don't communicate it effectively to your existing employees, chances are the adoption rate will be low.
Once you've crafted your process, decide how you're going to tell everyone. Will it be in an email? A Slack message? On your company intranet? A team meeting? Assigning a new policy?
These are all things you need to consider.
Pro tip: Remember to regularly remind employees of the referral process and make sure to share a list of open roles frequently!
6. Make the hiring process so easy that your team will be excited to refer quality candidates
We all know that when you have a great experience, you'll be more likely to engage with that experience again. In the workplace, it's no different.
Create an employee referral bonus program that's so easy and simple for your team to get involved with that they'll be actively thinking about suitable candidates in their professional networks.
Rewarding your team and finding top talent to work in your business has never been easier!
Read more: Checklist to create a great candidate experience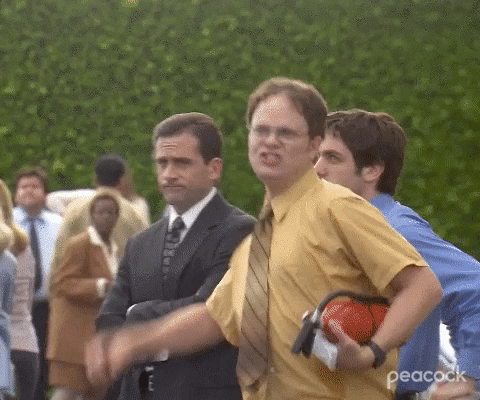 Adam in accounts after he referred the new finance assistant and got a sweet bonus.
There's never been a better time to get creative
Creating a successful employee referral program takes time, but this hiring strategy should help you increase your chances of finding the best employees for your job opening.
Chances are, it won't be perfect from the outset, but there's never been a better time to give it a shot.
Even if just one referral is successful, you might just find exactly what you've been looking for!