We all know how difficult it can be to find that perfect hire for your business. The recruitment and hiring process can be a long and windy road, and sometimes it takes longer than initially intended. So what if we told you that you're potentially missing out on one of the most common and effective ways to recruit great talent?
For most open roles, we often jump straight to thinking that they get filled via the traditional route. Post the job advertisement on a job board website and wait for standout applications to flood in. However, with the job market being more competitive than ever for employers, this method doesn't consistently deliver.
Instead of waiting for the perfect candidate to apply for your open role, it's time to start thinking of other ways you can attract standout talent. Research shows that 73% of candidates are passive candidates, making it the most common way to fill open roles.
Another important thing to note is that if you're not currently seeking passive candidates, you could be missing out on one of the best ways to increase your talent pool. So what exactly is a passive candidate and how do you recruit them? Read on as we explain everything you need to know about passive candidates.
What are passive candidates?
A passive candidate can be defined as a person who is not actively seeking a new job. However, a hiring manager or recruiter identifies that this person could be the right fit for an open role at another company.
From here, passive candidates get brought into the recruitment process via a direct invitation from a hiring manager or recruiter as they possess the right skills, qualifications and experience for the role they're looking to fill.
Passive candidates often have a wealth of experience or knowledge in niche areas or have highly sought after skills. These qualified candidates are usually found in technical fields, such as technology and engineering, healthcare or manufacturing fields, or areas where there are skill shortages.
Where can you source passive candidates?
Finding passive candidates is all about creating business relationships and expanding your professional network. Whether that's in person, at meetups, or virtually on social media via LinkedIn, it's these personal connections that can help you source the best passive candidates the country (or world!) has to offer.
Passive candidates require hiring managers (or anyone from the business) to actively seek out candidates and top tier talent for open roles. This involves looking for potential candidates with the right skills and experience who may be a good fit for the company.
These qualified candidates are not actively seeking your particular role, however may be open for a confidential chat after learning more. There are many ways you can source passive candidates, either digitally, face to face or even by leveraging your current workforce.
Online
One of the easiest ways to source passive candidates is to use LinkedIn or your professional network. Virtual meetups, LinkedIn groups or even Facebook business groups are a great way to connect with potential candidates.
These days, it's easier than ever to search for potential candidates via their skills or experience and send a quick message explaining the role. From here, you can gauge interest and understand if they're interested in learning more about the role and opportunity available. Social media has never made reaching out to potential candidates easier!
Helpful resource: Searching for the right words to reach out? Don't worry, we created this handy template to make the outreach part easy.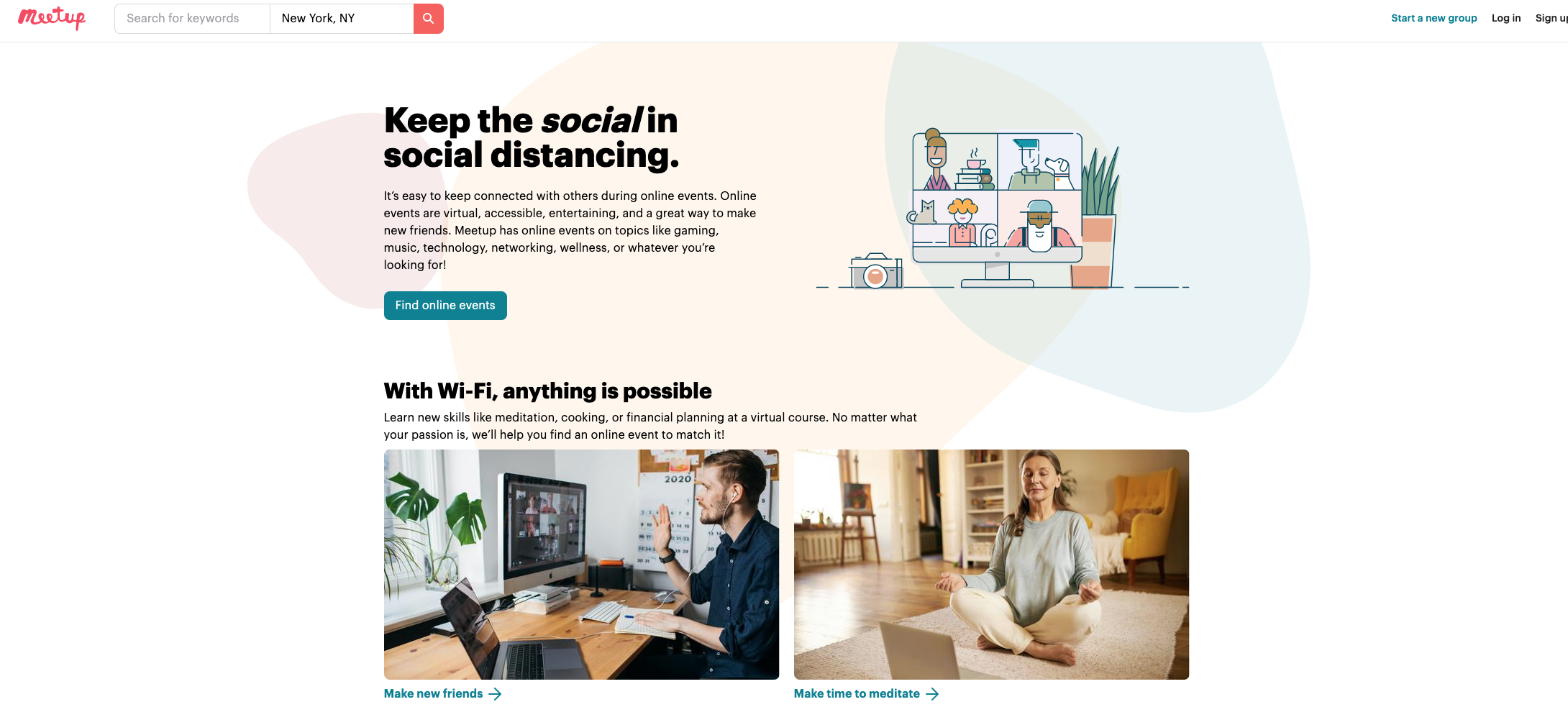 Meetup.com has hundreds of virtual meetups to help you expand your professional network
Check your existing candidate database
Many talent acquisition specialists use an applicant tracking system (ATS), and with good reason. If an employee submits an application at your organisation, however, is unsuccessful, you'll be able to add them into your own talent pool.
This is very handy for future openings, especially if you are experiencing a period of growth. Using an ATS means that you can search your candidate database and find potential people to fill your open roles who have already expressed interest in working at your business. Simple!
Looking to get started with an ATS? Employment Hero makes managing your candidates easier than ever. Take a look at our ATS in action below.
Ask your existing team for referrals
A cost-effective recruitment strategy is leveraging your current workforce to refer passive candidates. This can be through their friends, families, former colleagues, or their growing professional network.
The benefit of this strategy is that your employees would've already done half the sense checking for you! And it'll cost a lot less than using a recruitment agency or outsourced strategy.
With this said, it's no surprise that employee referrals are considered one of the most effective ways to find exceptional talent for your business. Research shows that employee-referred new hires are overall stronger performers compared to those who apply through a job board, and they have a longer average tenure.
In order to really engage your team in the employee referral program, we suggest setting up an incentive for when the new hire passes their probationary period. This means that if their referral is successful, the referee will receive a reward. This can be monetary, time-dependent or whatever works for your business and your budget.
Global teams
Looking to expand your talent pool and take your business international? Global Teams could be the solution you've been looking for.
How global teams can transform your business
Hiring passive candidates – is it really as easy as it sounds?
When you write it down on paper, hiring passive candidates seems like a surefire way to attract and recruit top talent into your business. It sounds easy. Reach out to your network who fit the job description, have a chat and hire them, right? Not exactly. In most cases, it's not that simple. In fact, it's quite the opposite.
One important factor to remember is that passive candidates are not actively seeking new employment. This means they can be more difficult to recruit than those who apply directly via the job board you advertised the role on.
You also need to remember that many other hiring managers are going to have a similar recruitment strategy to you, meaning passive candidates are in hot demand.
The reality is that passive candidates are most likely getting multiple LinkedIn messages a week about open positions, and there's every chance that they're very happy in their current job. This is where it's important your message and proposition stands out for all of the right reasons – which brings us to our next point.
How can you stand out when seeking passive candidates?
When seeking passive candidates, it's vital you stand out from the crowd with a compelling proposition. You should highlight your company culture, your employee value proposition (EVP), remuneration package and all of the perks the role will entail.
A few things you should consider when crafting your passive candidate outreach strategy is:
Be personal – the last thing you want to send is a generic message!
Provide a high-level overview of the role and include the parts they're looking for – remember that most will be scan-reading your message.
Provide links to your website and make it easy for them to find out what your company is about.
Follow up once (and once only!) if there is no response, and definitely don't spam.
Provide them with next steps and what to do if they're interested in learning more.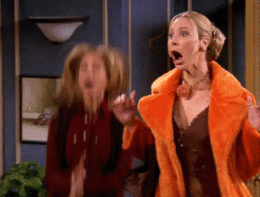 The feeling when a passive candidate accepts your job offer.
The wrap up
Passive candidates are one of the most effective ways to bring top talent into your business. Although they're not actively seeking a new job, the possibility of them being interested in a role when someone personally reaches out to them could be just what they need to make the best decision of their career.
It's time to open up your talent pool and learn how you and your team can leverage the power of passive candidates!
Ready to hit the ground running with passive candidates?
Take a look at our Ultimate Guide to Recruitment and Onboarding.
The ultimate recruitment and onboarding guide