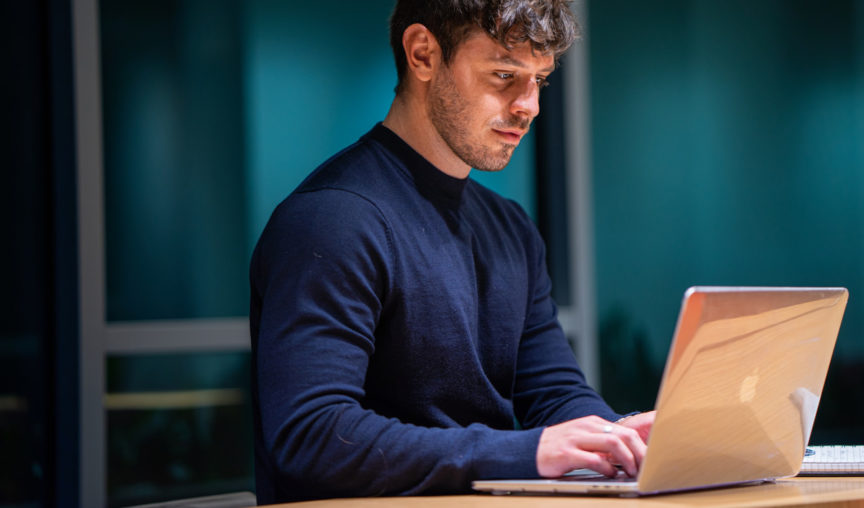 In 2018 the Australian workforce experienced it's highest turnover rate since 2008 (just before the global financial crisis hit). In 2021, the world was hit by the news of the Great Resignation, which is forecasted to hit Australia in March 2022.
With more Australians giving companies the flick, what can you do to prevent your best talent from walking out the door? The answer is complicated. One thing we know for sure is that employer branding plays a massive role in attracting and retaining good talent. I'm going to deep dive into what employer branding is and hopefully help shed some light on how important employer branding strategies are. I'll also provide some actionable advice for you to start implementing today. So let's dive in. 
What is employer branding?
Let's consider your company's brand. Your company's brand is how your company looks to potential customers, clients and investors. The marketing team are the gatekeepers of that, right? Well, just like your company's marketing brand, your company has an employer brand.
This employer brand tells the world who you are as an employer and your reputation. Specifically, it's the message you send to future and current employees. If you'd like a more 'official' definition, The Society of Human Resource Management defines employer brand as;
"An important part of the employee value proposition and is essentially what the organisation communicates as its identity to both potential and current employees. It encompasses an organisation's mission, values, culture and personality. A positive employer brand communicates that the organisation is a good employer and a great place to work. Employer brand affects recruitment of new employees, retention and engagement of current employees, and the overall perception of the organisation in the market."
Now we know what it is, the next question is whether employer branding is worth investing in. I get it, keeping up with the day-to-day of the business is hard enough. So, will shifting energy into developing your employer brand pay dividends?
Why is your employer brand important?
Ultimately, strong employer branding is about creating a strong business. The people who join your business and how they operate together are one of the business leavers that you have to create success.
When you think about someone being a success inside your business, they have the right skillset but more importantly, they work in the right way and with the right motives for your business. Employer branding solidifies what the right way and the right motives are for your business and, in the end, sets the right expectations for anyone working for your business.
Employer branding is important not only for those it attracts, but also those that it doesn't attract. And if you needed more of a "why", there are a number of hard facts on how employer branding helps your bottom line from the LinkedIn Ultimate List of Employer Brand Stats:
28% reduction in employee turnover

50% reduction in cost to hire

1 – 2X faster to hire.
So the real question should be, why isn't employer branding important?
Building an employer brand strategy
If you're starting with a blank page, the first question you need to address is the 'why'. Why do your people come to work every day? Why do they enjoy being there? Look at your top performers and ask yourself, why are they so successful? Go and ask your people and your managers these questions. You'll be surprised how quickly common themes emerge. These themes are the basis of your employer branding strategies.
Now you need to articulate this into a proposition. This will tell you who the type of people that you want to attract to the business are, what matters to them and how the business delivers on those needs for them. Once you have your proposition, you need to think about where is the best place to connect with the people that you want to attract. This will help you determine what channels you should be using but also, what stories make sense for you to tell people to develop your employer image.
Your marketing team are pros when it comes to creating engaging content. So it's important that you take the opportunity to harness their skills and expertise. With the right strategies put in place, they can take your employer branding to the next level, and while you at it, borrow a couple more hiring strategies inspired by your marketing team here.
Watch: Fireside Chat | How to Design Your Employer Brand
How can you improve your employer brand?
If you've already got a strong employer brand – great! 🎉 But are you measuring its impact?
One of the most common mistakes that people make is forgetting to measure how their employer brand is performing. A really good direct goal is increasing the number of organically sourced candidates or hires or improving employee happiness (funnily enough, Employment Hero can help you do that).
The other common mistake is not making employer branding a continued focus. How often after a role has been vacant for a month does someone say, "Quick! Let's get something on social to show how great it is to work here and include a "We're Hiring" on it"? If you want to build a real and sustainable employer brand to boost your competitive advantage, you need to develop a constant stream of relevant, quality content. This content should show people what it's like to work with your team, how you celebrate success and how you're growing so that people feel both inspired by, and involved in your company's story.
If you'd like to know more about employer brand and how you can get a little more strategic, watch our Employer Branding webinar.