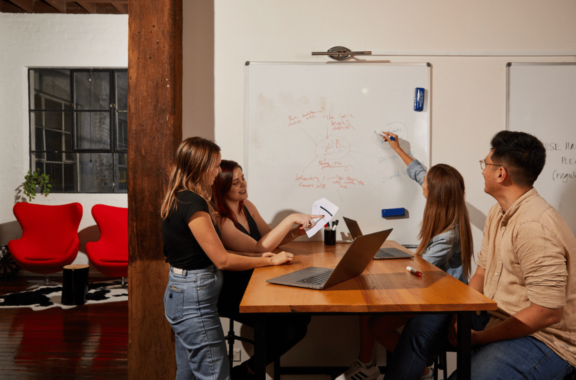 As we head into the new year, do you think your business could benefit from some fresh thinking? How about some new energy and enthusiasm? Welcoming the next generation of graduates to your business this year could give you the boost you've been looking for.
This whitepaper has all the information that you need to know to get your graduate program up and running.
It covers:
Recruitment needs in 2022
The basics of graduate programs
How to find and attract applicants
Graduate program interview template
Graduate program 1:1 template
Disclaimer: While due care has been taken in preparing the document, no responsibility is accepted by the author for the accuracy or suitability of the information contained. All liability is expressly disclaimed for any loss or damage which may arise from any person relying on, using or acting on any information contained therein.