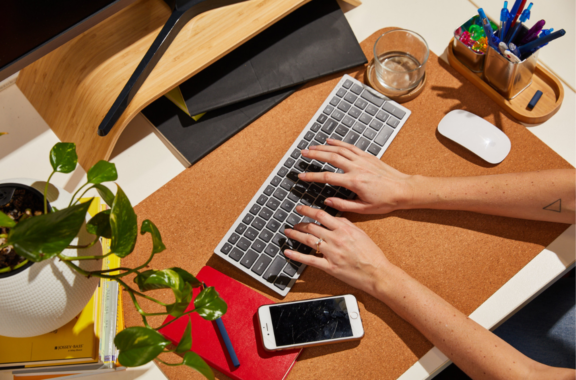 HR lies at the heart of any business. Between recruitment, record keeping, performance reviews and payroll, the HR team touches every person in the business.
This comes with a hefty amount of paperwork and data – the burden of admin is almost endless.
But the good news is that there are easy ways to streamline admin, saving you heaps of time and money.
Here is a handy guide to help you streamline your HR admin!
The benefits of streamlining admin
How to approach streamlining
Tips on where to start
and more!
Disclaimer: The information in this article is current as at 16 September 2022, and has been prepared by Employment Hero Pty Ltd (ABN 11 160 047 709) and its related bodies corporate (Employment Hero). The views expressed in this article are general information only, are provided in good faith to assist employers and their employees, and should not be relied on as professional advice. The Information is based on data supplied by third parties. While such data is believed to be accurate, it has not been independently verified and no warranties are given that it is complete, accurate, up to date or fit for the purpose for which it is required. Employment Hero does not accept responsibility for any inaccuracy in such data and is not liable for any loss or damages arising either directly or indirectly as a result of reliance on, use of or inability to use any information provided in this article. You should undertake your own research and seek professional advice before making any decisions or relying on the information in this article.
How to streamline HR processes for your business
For many small to medium businesses, the role of HR is an important one. However, it can also be deceptively time-consuming. Some businesses employ HR specialists to work on people management full time, while others assign the work to office managers.
Regardless of who's doing the work, they're often time-poor and loaded with plenty of tasks – often more than they can manage.
It doesn't have to be this way. With big shifts in the world of HR, technology can now pick up many of those manual tasks that tend to eat away at the day. There are also clear ways in which businesses can upgrade their approach to HR and give their team a little more time on their hands.
We're here to share with you our top tips on how to streamline and automate HR processes to make work a lot easier.
What are HR processes?
For a business to operate with employees, there are an enormous number of HR processes that play out each and every day. This could range from approving leave and onboarding to payroll and performance reviews.
All of these and more are key to keeping employees happy and the business compliant.
Even HR professionals find their incredible people skills and multitasking flair pushed to the limit from time to time.
Benefits of streamlined HR processes
There are loads of benefits that come from streamlining those tasks that clog up your inbox and take your attention away from new and exciting projects. Removing manual processes allows an HR team to really work on their company culture, find time to recruit the brightest talent and bring in larger initiatives for a happier workforce.
Take onboarding a new employee for example. There are often a lot of steps to get them settled into the company, from getting their key details for payroll to ensuring they've got all the information they need to get started.
If HR professionals can have a system where all those details could be easily provided by the new employee and automatically filed away, that's a ton of time saved in people management.
How do you review existing processes?
It's time to talk. Put some time aside to really assess how all the processes are done in your HR team. Is there one task that leaves a team member stuck in Excel spreadsheets from dawn till dusk? Are leave requests clogging up inboxes? Or is pay run day a dreaded date on the calendar every month?
It can also make sense to quantify what you see through measuring ROI. By knowing how much time an individual employee spends on average on an HR task, you can work out exactly how much time that's costing the company every month.
With some figures at hand, you'll be able to see exactly where time is being overspent on tasks and where the potential cost savings are.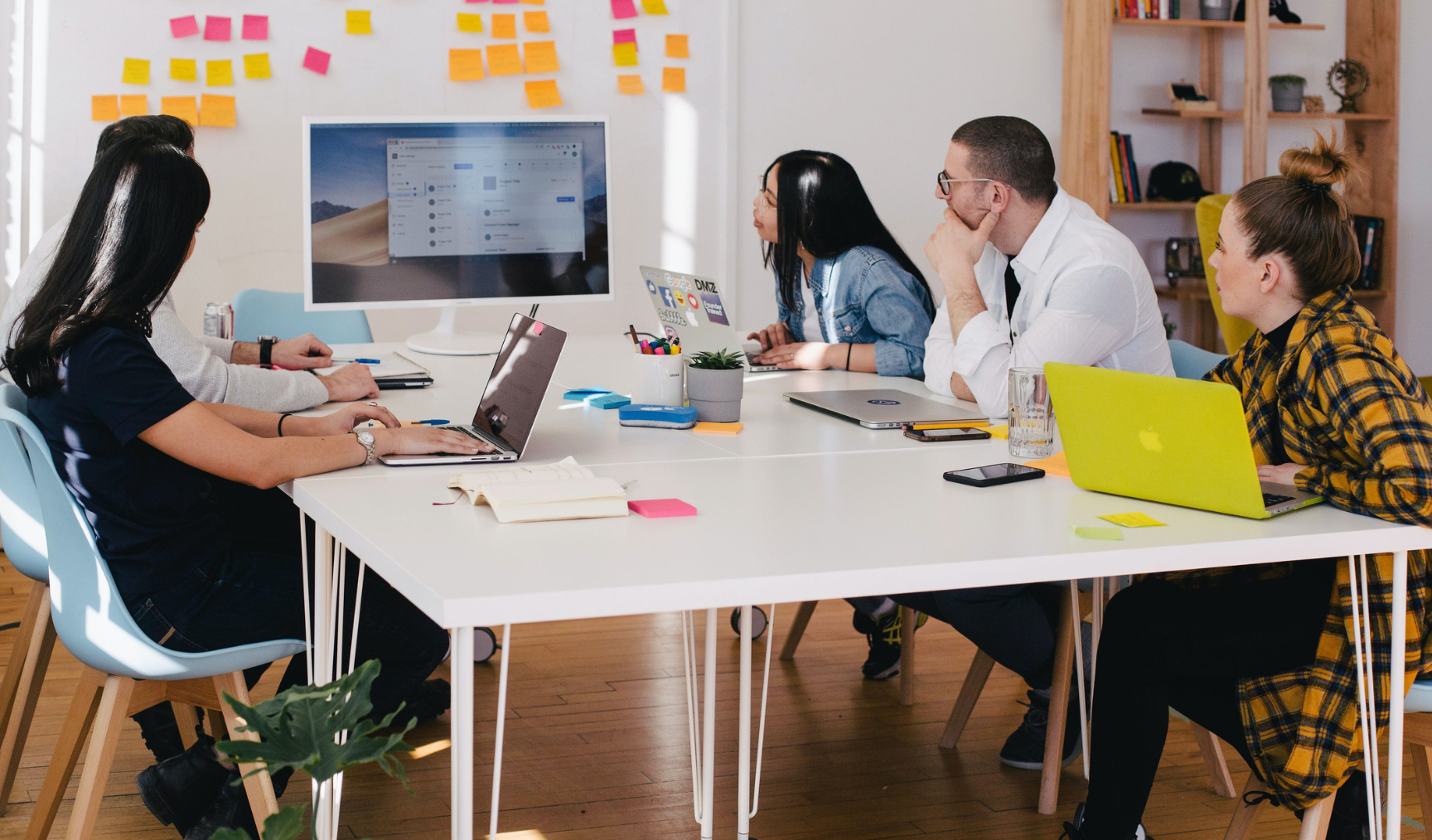 6 ways to streamline HR processes for employee management
1. Automate HR processes with software
With so much on your plate, where's the sense of hanging on to old ways of doing things when there are much better and faster alternatives? From daily tasks like managing employee personal data to weekly rostering and half-yearly performance reviews, you can slash the number of unnecessary HR administrative tasks you need to do to zero with automated HR software.
Take performance reviews, for example. Using HR software, you can keep a running log of notes on an employee throughout the year to ensure you're appraising an individual's performance over time – not just the immediate past.
With automation, validating performance helps to ensure that the records are systematically updated to easily see how your people are performing. And all the chasing of managers and employees to complete their reviews is done via the system, so you don't have to do the legwork.
2. Integrate HR and payroll systems
If you want to claw back time in your day, using integrated tools across the business will enable you to cut out duplication and double data handling. These days, modern business tools for HR, payroll, accounting, CRM, marketing, project management, and more integrate to streamline all areas of the business.
With integrated business tools in the cloud, you not only ease your administrative workload but also help increase productivity and collaboration, as well as reduce the risk of human error.
You'll also be able to collect more data and gain more meaningful insights into the business.
3. Provide employee self-service
The concept of employee self-service is to provide employees with edit access to their personal records and details at a company.
It can mean enabling employees to complete their own administrative tasks such as applying for leave, reviewing absence history, requesting overtime payment, viewing compensation history, and submitting reimbursement slips.
Introducing employee self-service is a time-saving approach that benefits everyone. Employees can enjoy the autonomy of making changes quickly, while HR teams aren't burdened with responding to requests. It's a popular benefit of taking on HR software that can be accessed across the business.
4. Go paperless
If you're still reliant on paper forms or documents, then you're probably swamped with a lot of data – and very little of it is accessible. It's time to ditch the printer and put all the information in one place so that you can easily search, record and automate processes.
That's where cloud-based HR software comes in.
Now, instead of having to manage a ton of paperwork, you can have a single source of truth for all your HR information right at your fingertips. Imagine being able to access any HR data in just a few clicks, even when you're on the go.
As more of your competitors move to cloud-based HR processes and intelligence tools, it's important not to be left behind. With a purpose-built HR system, you can make your life easier and more organised.
6. Cover all the bases with compliance essentials
You should never leave compliance up to chance. Setting up compliant HR processes for managing and exiting employees is essential. Likewise, having the right paperwork in place for the hiring process is crucial too.
For example, you need to provide your new hires with all the relevant information about your company, their new role and your expectations of them when they start. This includes having them read and acknowledge your code of conduct and other company policies as part of your onboarding process.
Failing to do this means your employees aren't bound by your company policies, which puts your business at risk.
So, to minimise the risk of HR compliance risk, you need to develop a library of up-to-date HR documents, forms and templates. The best way to eliminate most HR compliance risks is by using a purpose-built HR platform to automate and manage these key HR compliance requirements. Businesses of any size in any industry can really benefit from specialist HR tools.
Save valuable time and improve productivity with HR Software
Using a modern HR system like Employment Hero is a clear time saver instead of handwritten records and Excel spreadsheets.
HR documents and templates are updated whenever regulations change, and with all your files and HR documents accessible 24/7, you'll never have to waste time hunting for pieces of paper again.
Get started with streamlining HR processes by downloading our free guide.