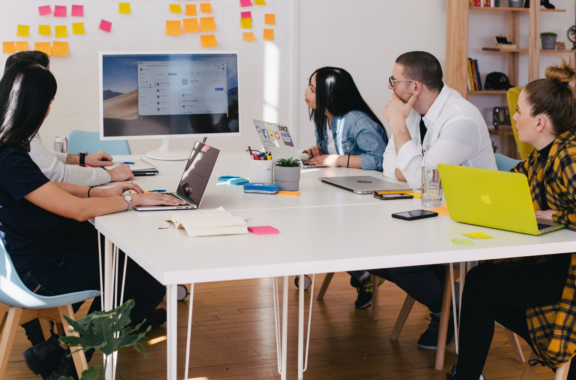 Do you feel like there aren't enough hours in the day to get through the truckload of HR tasks and compliance requirements you have to go through? If so, it may be time for HR software to shoulder that burden for you.
As any business expands, HR processes around managing people really start to add up. Even seemingly simple tasks can get complicated.
Everything seems to take forever – from onboarding new hires, to creating rosters and scheduling shifts, to managing performance, and even keeping employee data up to scratch.
What is HR software?
HR software is used by businesses to manage employment and other HR tasks without all the added paperwork.
The best HR software integrates recruiting, onboarding, rostering, performance management, time tracking, payroll, employee benefits and award interpretation.
At Employment Hero, or HR software also integrates with XERO, MYOB, KeyPay and Accountright Live. Sounds like something you might be interested in?
Click here to request a demo today.
Why do you need HR software?
With HR software you can streamline HR processes and reduce manual HR tasks, alongside compliance requirements that take up so much of your time.
Even if you are working through google sheets and Excel, this can take up a lot of time, and looking at a cloud HR software tool can be the solution.
An HR software will free you up to focus on more strategic HR initiatives that will make your business stand out from the crowd, like culture and employee wellbeing.
The top HR department challenges
According to Hays Recruitment Australia, many challenges presented themselves to HR departments when Covid-19 reached our shores. Around 74 per cent of employees surveyed indicated they planned to look for a new job, putting pressure on employers to address challenges that have had an impact on their staff.
The Hays research found the top four following challenges:
Staff engagement
Managing flexible working
Mental health and wellbeing
Upskilling to motivate staff
Those challenges still apply today as we continue to recover from the impact of the pandemic. Many organisations need to focus on a talent mobility strategy that enables internal talent mobility and upskilling as a priority moving forward. Addressing these issues ensures you have a motivated, satisfied and skilled workforce.
Employees such as this are willing to help your organisation grow and achieve your priorities. All of this can be made easier when you use HR software to automate specific tasks, saving precious time that HR departments can instead use to focus on addressing the above challenges.
What is cloud HR software?
Cloud HR software is a system which is hosted on the servers of your software provider. Essentially, it's a one-stop shop where you can access everything your HR software has to offer (cough, cough, Employment Hero is Australia's first all-in-one cloud-based HR Software).
Some of the benefits of cloud software include:
Less paperwork
Flexible with 24/7 access to pay and employee benefit information
Increased data security
Better insights to your data
Uses the latest HR technology for more advanced features
Saves time and energy that comes with HR as all of your HR tools are found in the one place
What are ways to manage a company's HR department?
It takes time and effort to hire (and keep) the right people who can help you build and expand your business. You also want to make sure they're getting the development they need and are happy to stay and help your company grow.
And then there are the intricacies of legal and administrative obligations, like keeping payroll accurate and maintaining adequate records, which need to be worked on continually. But not every company needs – or can afford to have – a full-time people manager in the human resources department.
Modern HR systems for small businesses include a range of features for companies that want the option of starting small and scaling up later on. Depending on what's needed to free up more time in your day, you can take on a solution that just helps you minimise the administrative tasks.
You can also consider hiring part-time HR professionals and managing the rest yourself with an intuitive platform. It's all about finding a solution that works for you and your small business. So let's look at the options.
Solution 1: Part-time HR + HRIS
If you want to cut down the time you spend on HR-related administrative tasks but also like the idea of having a dedicated person around at times to pick up the slack, then a combined human-software solution is the way to go.
This blended approach provides the best of both worlds:
You get a Human Resource Information System (HRIS) that automates the time-consuming and repetitive aspects of employee management, allowing you to focus your time on more valuable tasks, such as sourcing new clients or improving your business strategy.
You've also got a dedicated HR person who can give you specialist advice and deal with situations that need the human touch, like resolving conflicts or negotiating salaries.
Having an "HR department" can also help you onboard the HRIS system you choose, which means even more time saved on your end.
Solution 2: Implement an all-in-one HRIS
If you don't have the capacity to hire a dedicated HR resource, don't worry. There are several cost-effective solutions that can help you make big savings. These include comprehensive HRIS platforms that combine onboarding, payroll, learning and employee engagement software in one easy-to-use tool.
Many human resources software for small businesses today come as a software-as-a-service offering. For example, Employment Hero offers a subscription-based pricing model – which means no expensive initial outlays, immediate updates when employment legislation changes, and the option to scale up or down almost instantly.
At the very least, with an HRIS system up and running in your business, you can look forward to a streamlined onboarding process and having all your policy documents in one place for easy access, a boon if your business suddenly grows very quickly!
Solution 3: Get an in-house HR Manager
The more successful your business becomes, the more people you hire, and the more complex your staffing demands and HR processes become.
Once you reach that stage of growth, you'll need to start thinking about HR more strategically if you want your business to thrive, and consider things like:
How to forecast the resources you'll need in future based on your strategic business goals
How you're developing your culture, and if it's enough to attract and retain top talent
What perks, benefits and career development opportunities are going to help you find and keep the best people in your team
Getting a dedicated HR manager on board will not only help you address and implement these long-term considerations, but you'll also have someone on staff with specialist knowledge to help you navigate the various complexities of the local employment rules and regulations.
Solution 4: Hire a part-time or freelance HR
If your business can do away with the traditional hiring model, hiring a part-time or freelance HR person is a great way to get access to the specialist knowledge you need while remaining agile as a company.
It's still important to have some form of automation with your HR processes, however, so that the freelancers you hire aren't spending all their time sorting through heaps of spreadsheets and records.
Solution 5: Conduct an HR process and system review
No two small businesses are the same, and what you find to be a good HR solution for your company today may not be tomorrow.
In order to get the most out of your HR, it's probably time to complete a system review. There are a number of options for you to take here, but it's essential you find a solution tailored to your business and its requirements.
There's no one-size-fits-all solution with employee management, that's why it's a good idea to review the HR systems and solutions you have in place every so often and see if it's still working well for you.
Consider an all-in-one HR software platform that streamlines your HR, making it easier to onboard employees, pay staff and stay locally compliant.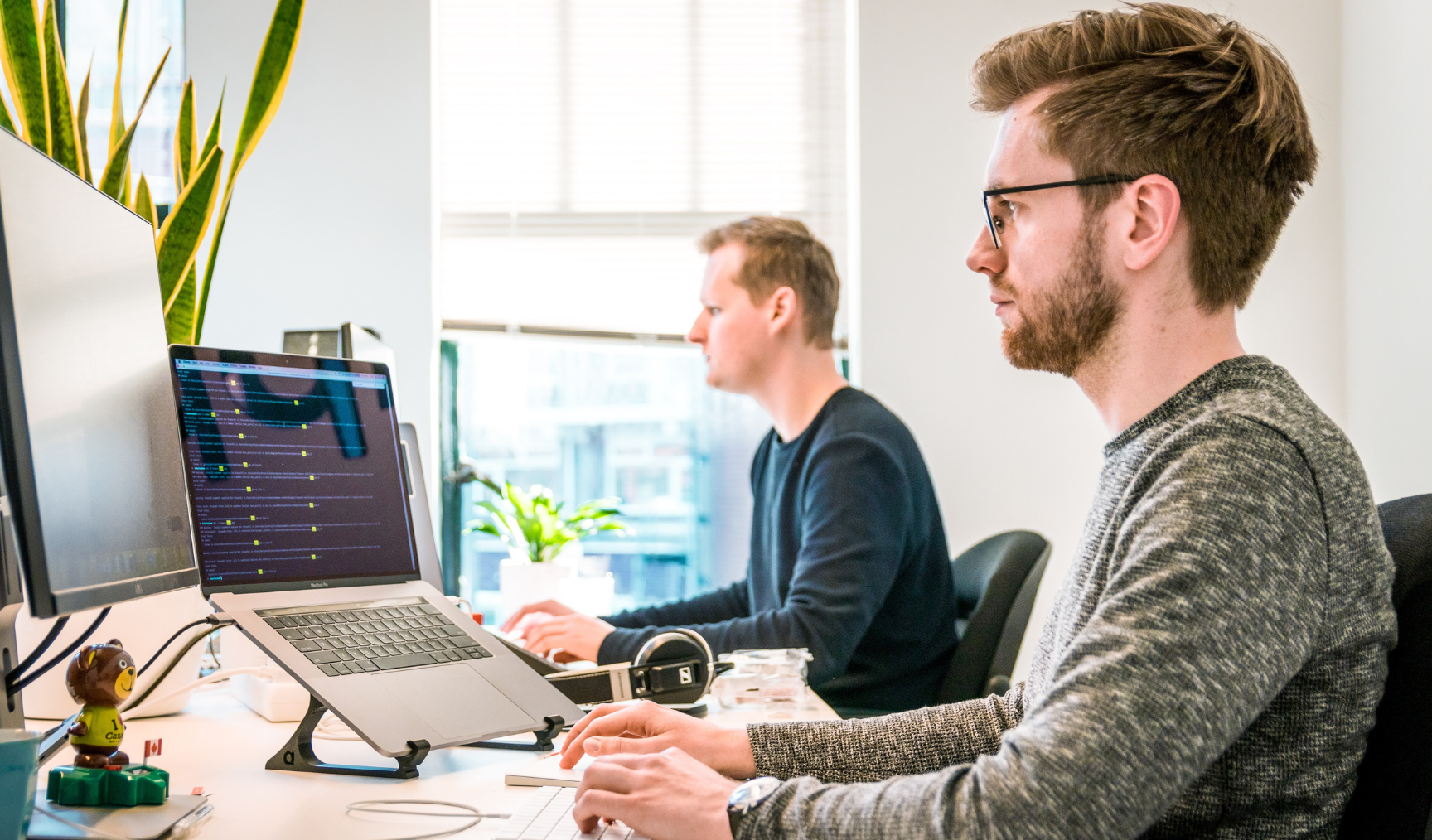 How to choose the best HR system for your business
Choosing the right HR software for your business is a big decision. And one that you'll want to get right.
Start with documenting your requirements. Why?
It's important you take the time to fully flesh out your requirements upfront as it will make your buying process easier in the long run.
You'll be able to identify the friction points and manual processes in your business that make extra work for you and your colleagues.
You'll be able to make sure you meet the future needs of the business, not just those that are currently top of mind.
It's easy to get mesmerised by all the bells and whistles, but it's important to keep core functionality top of mind.
So when you're narrowing down your options, make sure you look for these must-have features.
1. HR and payroll integration
Given the large amount of crossover between your HR information and payroll data, it makes no sense to keep two disparate systems. Instead, choose an HR software that integrates with your payroll.
For example, Employment Hero offers native integration with leading payroll systems, such as Xero, MYOB, and KeyPay. That way, whenever something is entered into the system by HR, payroll updates accordingly, eliminating a huge amount of paperwork and all sorts of double handling and reconciliation work. You'll be able to collect more data, and reporting becomes a breeze.
Modern human resources software also integrates with other areas of your business to help you further ease your administration workload and reduce the risk of human error.
2. Airtight security
As you know, HR and payroll records contain highly sensitive employee information. This includes everything from home addresses, tax file numbers, dates of birth, employment history, bank account details, medical records, background probity check information, and so on.
The risks associated with theft or unauthorised access to this confidential data is a big area of concern for HR managers. So, make sure you choose a cloud-based HR software vendor that offers the highest security standards available.
And this means that the HR software (and your data) is located on secure servers, in locations managed by experts, with emergency power sources and constant back-ups.
3. Mobility and accessibility
We live in an always connected world where we've come to expect access to information at a click, anywhere, on any device.
This is no different when it comes to business applications or HR software. Make sure the human resource information system you choose offers a cloud-based solution. One that enables employees to have access wherever they are.
This means your team can access the employee portal while out of the office and through their mobile devices. Plus points if the vendor provides a free mobile app to all users.
4. Scalability when it comes to your needs
As much as you need to choose an HR software designed to meet your current needs, it's important to consider how it will accommodate future business growth.
By focusing too narrowly on your current requirements, you may inadvertently overlook the future needs of your business – resulting in the need to make an HR software switch again when you need to upgrade.
This is why it's important to choose an HR software that can affordably grow with your business.
5. Compliance with local legislation
Record-keeping and regulatory compliance can be time-consuming and prone to human error if you're relying on spreadsheets and manual processes.
Ideally, your HR software should have:
Employment contract templates, updated to stay compliant with current local employment legislation
Standard HR letters and notification templates
Rules-driven processes (eg. automated approvals, reminders, escalations, etc.)
An HR knowledge base specific to local legislation
Policy templates (eg. harassment, social media, code of conduct, etc. with policy distribution and acceptance tracking).
6. Onboarding tools
The Society for Human Resource Management (SHRM) estimates that as many as 1 in every 25 employees leave their jobs due to poor employee onboarding, so it's important yours leads to the employee's long-term success.
Make sure the HR software you choose offers paperless onboarding with the ability to:
Prepare and send letters of offer to new employees
Create or use compliant templates
Use electronic signatures so offers can be accepted online
Track new employee onboarding status in real time
Develop induction content (eg. company values, company handbook, welcome video).
7. Employee self-service
Employee self-service functionality allows your employees to perform routine HR processes, reducing their reliance on you to perform administrative support tasks.
A good system will allow for employee self-service (ESS) so that your employees can easily update employee information like:
Personal details (eg. address, emergency contact)
Bank details
Tax declarations and superannuation funds
Passport and visa details
Licences (eg. driver, forklift).
The system should also enable them to make leave requests based on a forecasted leave balance.
8. Time and attendance management
An automated time and attendance tracking system makes scheduling painless. When it's configured to the right awards for your business, it's easy to manage multiple shift patterns and calculate wages while flagging penalty rates for overtime or weekend work.
Look for a solution that offers:
Digital timesheets
Smart rostering (so you can assign skills, input availability, and allow the system to recommend the right people for each shift)
Award interpretations (you can enforce various work rules to each employee's start and stop times so that they can be automatically interpreted into each individual payroll element).
9. Performance review management
Recognising performance is key to getting the best out of your people. But manual employee performance review processes can be arduous and provide employees with little value.
Instead, you can use HR software tools to easily develop KPIs with employees and communicate how these goals fit into the broader goals of the business.
A good system provides:
Employee performance review templates
Customisable review components (eg. values and goals), and automated performance review workflows (eg. when self-assessment is complete, it is automatically sent to the manager, and the manager is asked to fill in their assessment)
Rating scales that identify areas where an employee's performance is excelling or need improvement.
10. Applicant tracking system
Finding the best candidate for a role can sometimes feel like finding a needle in a haystack. First of all, to be seen by a wide range of candidates you need to advertise on all the different channels, whether that's SEEK or LinkedIn. Potential leads can come from a variety of sources and then when you start interviewing, candidates are often at different stages of the process. If you're hiring for several new roles, what may seem like simple tasks can turn into logistical nightmares.
An applicant tracking system is a recruiter's best tech friend, allowing for simultaneous posting of job ads across different channels and comprehensive tracking of each applicant's progress through the different interviews and screening calls. Best of all, they're a place to store those unsuccessful applicants who were oh-so-close to getting one role and could be worth reaching back out to for the next vacancy.
A good applicant tracking system includes:
The option to post a job ad to multiple sites with one submission, including SEEK, Indeed and Jora
A full tracking system to track hiring from end to end, including shortlisting, scheduling interviews and bringing in new hires
The ability to create a digital onboarding experience to welcome in recruits
Read more: HR checklist for growing businesses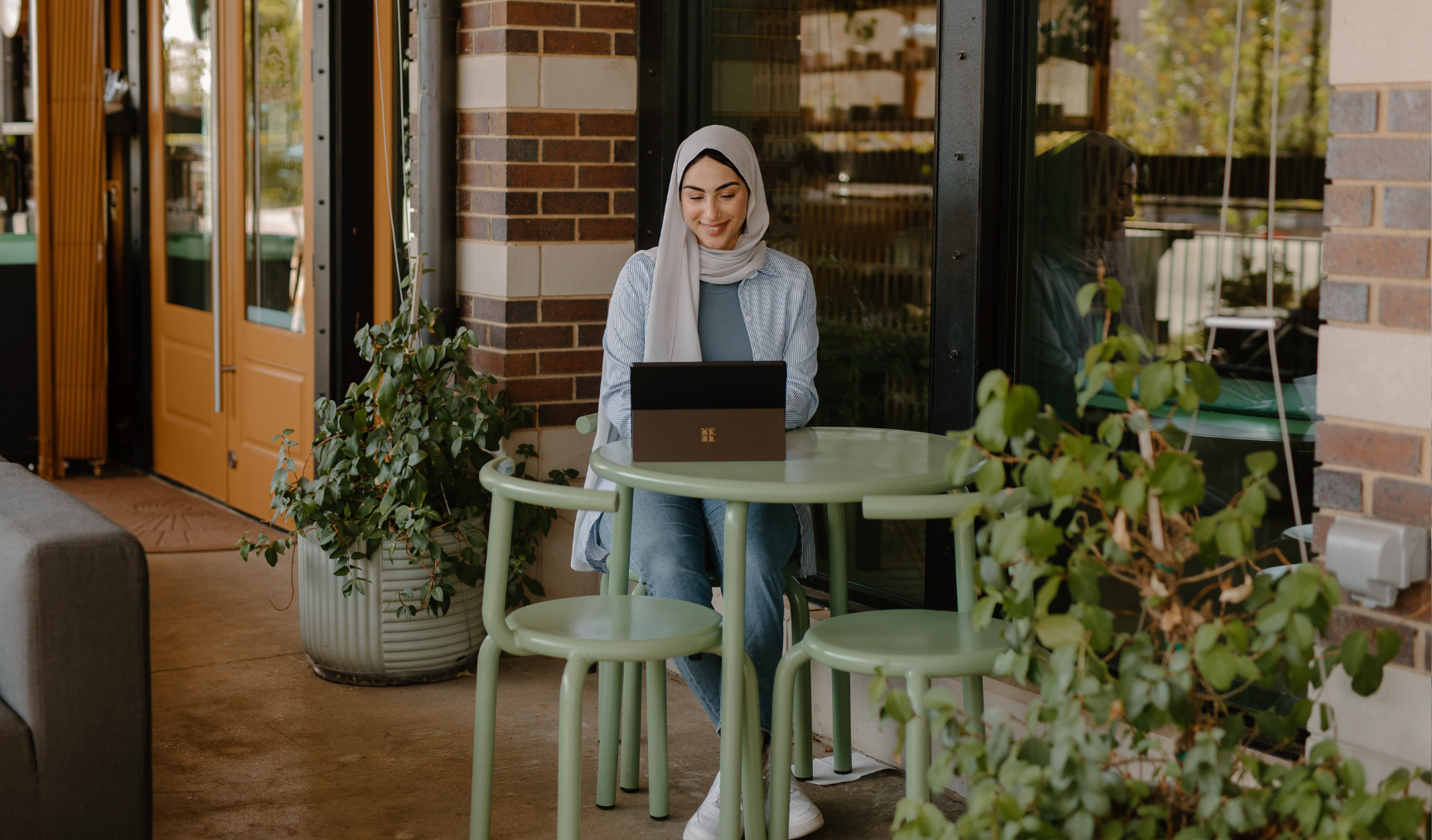 How to assess the cost of a new HR software system
To manage people in fast-growing small businesses like yours, you need to streamline all areas of HR administration – which would be hard to do without HR software. But how much will an all-in-one system cost your business?
There are huge variations in HR software costs, and it all depends on what your business needs. A good way to zero in on what matters most is to ask yourself a few pertinent questions.
1. How is the pricing based?
Conducting an HR software cost comparison based on pricing alone is difficult because not all HR software is priced in the same way. With SaaS HR software, rather than buying a one-time licence and housing an HR software system onsite, you typically pay a subscription fee (per month or per year) in order to use the software.
This means you don't have to fund a major software investment up-front. Common forms of pricing include per-employee subscriptions, plan-based subscriptions, and freemium models.
Each of these models is usually based on the number of people that the business employs. With a per employee-based structure, you pay a fee for each employee in your business.
This pricing structure can be highly beneficial for smaller businesses as you have full access to all the HR functionality – but because of your size, it's highly affordable, and it gives you the flexibility to scale as your business grows.
In the case of the plan-based pricing, you pay a set monthly subscription fee which remains the same until you go over the employee threshold set within your plan.
The tools and functionality provided for a company on a 20 employee plan are generally more limited than those provided to a company on a plan for more than 100 employees.
Freemium models allow you to access core HR functionality free of charge, with limited features. The idea is you'll get a taste of what it can do, start to rely on it, and upgrade to a paid plan once you've seen the value.
2. Does it integrate with other software / is it an all-in-one solution?
All-in-one HR solutions include a full suite of HR management tools, so that you aren't stuck with multiple systems that don't talk to each other, forcing you to waste time on double data entry.
For example, if your HR system doesn't talk to your payroll system, you'll have to key in the data twice – wasting your precious time and leaving room for human error.
So it's important that the software you choose is interoperable, meaning it integrates seamlessly with your other business software to enable whole of business reporting.
Instead of having multiple standalone databases, you want to be sure that information is consistent across your business systems.
3. Are features constantly being added?
HR software, like every other piece of technology, is continually evolving. So, it's important to choose a vendor that has a well-defined roadmap so that the platform's features are regularly enhanced at no additional cost.
4. What's the ROI and value to the business?
A good workforce management solution will help you maximize your time at work by eliminating all of the unnecessary admin tasks that come with manual HR and payroll management. This frees up your time to make more strategic decisions.
In terms of ROI, with subscription-based monthly pricing, and no capital outlay, time to value is immediate. You'll be vastly more productive and efficient and have time for more strategic thinking from the get-go.
What mistakes should you avoid?
While core functionality is absolutely critical and needs to be top of mind when you evaluate HR software, there are other pitfalls you need to steer clear of.
Make sure you avoid these common mistakes.
1. Not doing your homework
Evaluating and selecting the best HR software for your business does take time and effort. So, it's important to review a wide range of systems.
The process will actually make you far more knowledgeable about the capabilities of the industry's best HR software and more able to decide which solution best meets your company's needs.
2. Ignoring your future needs
By focusing on your current requirements, you may inadvertently overlook the future needs of your business which can reduce the useful lifespan of the HR technology you choose.
It's important to choose HR software that is scalable and has a roadmap that keeps pace with workplace technology trends.
3. Not pre-qualifying vendors
References are only ever helpful if you check them! With so many offerings in the HR software market, it's important to vet HR services to make sure you get a good HR system.
Typical questions you should ask a vendor's referee include:
What other HR software system did you consider?
Why did you decide to go with this system?
How easy or difficult was the implementation process?
Was the project completed on schedule?
How long did it take for your HR staffers to get up and running on the new system?
What was the quality of the training and support?
Have you had any major problems with the HR technology since you implemented it?
Do the HR tools work the way you expected?
Be sure to listen to the answers you are given and compare them with other responses you receive from other vendor referees.
4. Lack of consultation with employees
Failing to consider the human element is a common mistake people make when choosing HR software.
The system you choose must deliver a great user experience! After all, your employees will have to use the system on a day-to-day basis, so it's only fair that they have some say in what kind of system is chosen.
Or if you'd like to see if Employment Hero is the right fit for you, request a demo today and we'll show you how it works.
What should you do next?
Once you've drawn up a list of your needs, it's time to build a business case for the new HR solution:
Share it with key decision makers, asking them to identify the key features they feel the new system should provide both for the company and for their specific department. Think about what kinds of reports you will need to generate.
Prioritise each of these items as essential or nice-to-have. Encourage stakeholders to differentiate between the features they want and features they actually need.
Once you've completed this thorough analysis, creating your final requirements list should be straightforward. Remember to separate the true requirements from the nice-to-haves. Good luck!