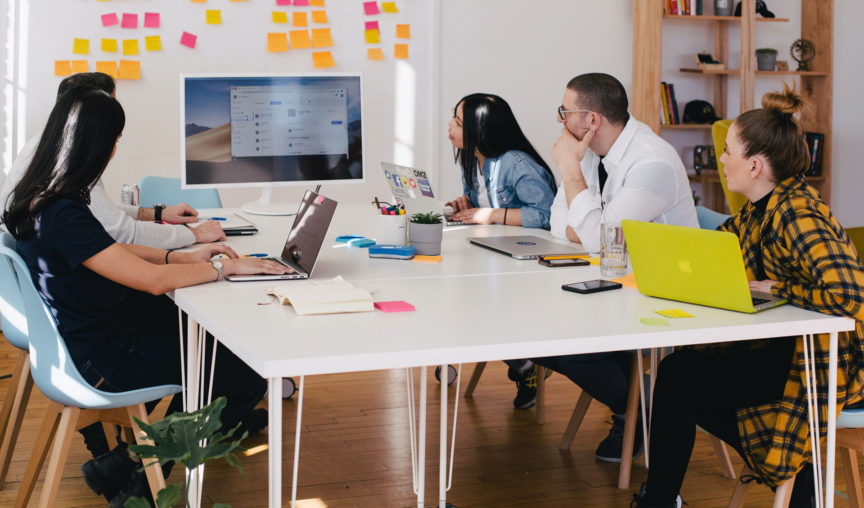 In any organisation, large or small, three fundamental systems of record form the business backbone; accounting and finance, customer relationship management and HR and employee management. Many businesses now take a strategic approach to managing these key areas by using cloud technologies to run their accounting and finance processes in real time, as well as manage their customer relationships.
However, many businesses continue to persist with a more reactive approach to HR. That's why it's time to start building your own human resources strategic plan (otherwise known as an HR strategy or strategic plan). Failing to plan is the same as planning to fail when it comes to managing your people. Here are five essential reasons why you need to think strategically about human resources.
What is a Human Resource Strategy Plan?
HR is the department in every business that finds and trains employees. They also help with conflict resolution, employee benefits, retention and development. A human resource strategy plan is taking those responsibilities and making sure they meet the goals, mission and future needs of the company.
5 Reasons To Create A HR Strategy Plan
1. Forecasting talent requirements
Being able to develop realistic forecasts of your people's needs now and in the future is essential if you're going to win the war on talent. On a day-to-day level, being able to optimise shift allocation will help you achieve efficiencies and reduce your wage bill.
Also, if you know how many staff you require to achieve the future strategic goals of the business and what jobs need to be filled, you can get an early start on finding the right talent.
2. Non-compliance costs
Everything from payroll to onboarding, performance management and employee data management comes with a huge amount of compliance and paperwork. Using spreadsheets and manual processes are not only time consuming, they are also prone to human error. And this means business risk.
By using a strategic human resource plan, you can identify any possible compliance gaps and keep your business in line with employment legislation.
3. Happy employees are more productive
Beyond hiring the right candidate, HR strategy plays an important role in promoting employee engagement and satisfaction. These areas are crucial to developing a happy, productive workforce who become great ambassadors for your business.
With a HR strategic plan, you can formulate what is required of you to take care of your employees' needs. It also keeps a check on morale, measures productivity and your employees' sense of commitment. Related: Create An Employee Wellness Strategy Plan That Works
Engaging Employees: A Competitive Differentiator
4. Retention
Employee engagement goes hand in hand with retention. Once you've built a team of great people, you need to keep hold of them. So a big part of your HR strategy needs to be focused on what you can do to retain employees. This includes ways to build your employees careers through formal recognition programs and career development pathways. RELATED: 5 Ways You Can Increase Employee Retention
5. Continuous improvement
Everyone knows that you can't improve what you don't measure. Without a strategic HR plan, how can you possibly understand what's working and what's not? Through your HR strategy plan, you can formally evaluate specific and measurable factors such as; employee turnover, the number of vacant positions, employee grievances, as well as satisfaction and dissatisfaction levels.
If you periodically gather and report data on what's working, you're much more likely to make consistent and accurate decisions.
Set the benchmarks within your HR strategic plan
Taking a proactive approach to managing your people will put your business on the front foot— ready to identify and solve HR issues. By developing an HR strategic plan, you can reflect on the successes and failures of previous quarters. Doing so will help you effectively plan for attracting and retaining the right talent, which is key to your business achieving success.