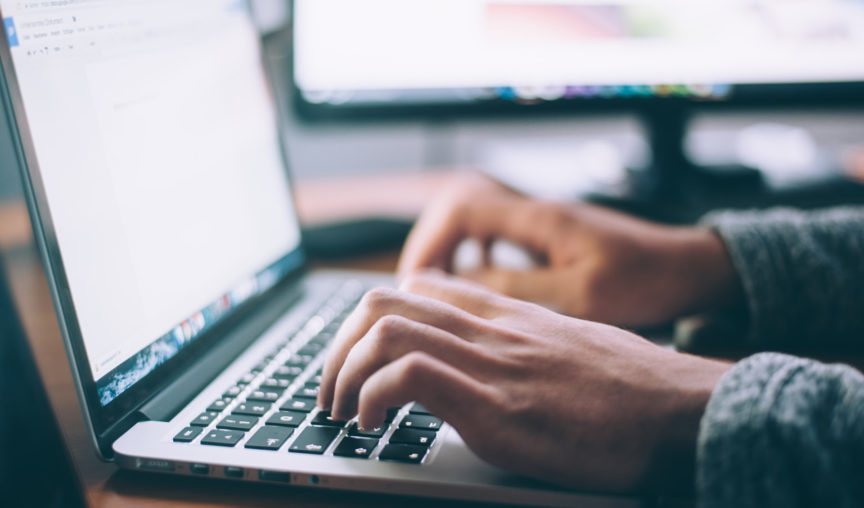 When you think about the future of human resources (HR), do you imagine robots and machines instead of people? Whilst we're not quite at the robot stage just yet, teams are focused on becoming more productive and efficient. With so much emphasis placed on these two measurables, you might be shocked to learn that HR managers and business owners spend on average 14 hours a week doing manual HR-related admin tasks.
These manual processes are time-consuming, take away from what you enjoy doing and leave you feeling far from efficient. If you're sitting there nodding your head and thinking 'this is me', this is where HR automation can help you.
Thanks to continual advancements in HR tech, we can help you save countless hours of repetitive admin time, allowing you to be more productive. Are you ready for HR automation? If you're scared about robots taking over your job, don't be!
HR automation is just another tool you can use to save time and do your job better. HR automation can allow for more strategy and people management in your business. This is an exciting change.
What are the benefits of HR automation?
There's no denying that automating manual processes makes everyone's life a whole lot easier. It's no different when it comes to HR paperwork. By automating HR processes, you can spend more of your day doing what you enjoy. Maybe get around to doing more people and culture work?
HR automation doesn't just improve your productivity but also your teams. Increased productivity and employee engagement are two of the main improvements that can be felt company-wide with an HR tech system in place, as it allows you to align company goals and create consistent operations across different locations.
Not only this, HR automation ensures you to stay compliant in your day-to-day operations. With recent payroll scandals, it's never been more important to achieve business compliance.
If you're wanting to find out what the future has in store for HR, read on as we share what the future of HR automation will look like.
1. Paperless onboarding
Onboarding a new employee is exciting, but it can also mean a lot of painstaking work. Automated HR can streamline the onboarding process, by providing the tools to complete the entire employee lifecycle and hiring process. These might include:
Electronically dispatched letters of offer
Electronic signatures allowing new staff to sign contracts and policies online
Automated onboarding checklists for speed and efficiency
Rehire with easy with past employee information stored securely online in cloud HR
Induction content that can be sent by email or hosted online
Save the trees and your sanity? Go paperless! When it comes to onboarding a new employee, there's often lots of paperwork involved. Contracts, tax file number declarations, company policies, procedures, bank details, and the list goes on. With HR automation, you can say goodbye to storing employee information in large, clunky filing cabinets and hello to a seamless way to onboard your new hires.
This easy onboarding experience allows the information to be stored securely in the cloud, with access available for the individual and the employer at any time. It also gives your new hires a great first impression, proving that you're organised and on top of important formalities.
You can also easily send your letter of offer to the successful candidate, where they will be able to sign it electronically so they're prepared for their first day. The future of HR automation is paperless and we couldn't be happier!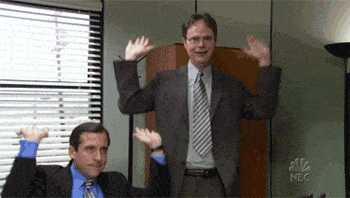 Me when I realise that I don't have to spend 50,000 hours by the printer anymore. 🎉.
2. Automatic leave management
When it comes to managing your employees, traditionally, there's lots of admin involved. This leaves a lot of room for error if processed manually. With HR automation, you can have one place where your employees can request and submit leave, and you can approve or deny it at the click of a button.
You can also clearly see other employees who will be on leave at the same time, saving you time and potential clashes. For example, you don't want to find out that there will be no one in your team because you've approved Sarah's 3 week holiday, Jeremy's honeymoon and Jessica's time off with her children. It's human errors that can result in no one holding the fort because you didn't realise the dates clashed. Eek!
3. Reward and recognition
If you're looking for a way to recognise and reward your staff, HR automation can help you embed it into your workplace culture. In a world where everyone is always connected to their phones, it makes sense to recognise peers on the go.
Keeping people motivated is vital to any successful business. Automated HR can provide a range of solutions with staff satisfaction in mind:
Electronic review templates to streamline performance management and reduce administration
Rating tools to track how staff are performing, and receive regular feedback in real-time
HR software that lets you build your own performance measurements, based on business and individual employee goals (OKRs)
Employee benefits online with discounts on a range of everyday items and extras
Peer recognition platform to empower employees to recognise the efforts of team members
Whether it's giving peer-to-peer recognition or a shoutout to thank a coworker, HR automation can allow you to publically recognise your peers, improving your employee experience. With scheduling capabilities, you could plan out birthdays, announcements and milestone posts in one go!
By encouraging public recognition, your team will stay motivated to produce even greater results. You'll also create a culture that fosters recognition and achievement, leading to higher retention rates and employee engagement long term. Win-win!
4. Online timesheets
In a world where time is money, it's time for you to cut down the time you're spending on admin. HR automation has created digital timesheets that can be approved by managers anywhere, anytime.
With online timesheets, employees can digitally submit their hours worked and see the status anytime. In addition to saving ample time on admin associated with manual timesheets, HR automation allows for real-time scheduling and accurate mobile time tracking. By transferring your timesheets online, your team will be able to manage their timesheets without the need for manual admin.
5. Visa checks
As the world evolves, we look for different cultural experiences that enhance our lives. These experiences can often evolve into a desire to work in a different country, but it can be hard to know who is and isn't eligible to work in your country.
We know that visa checks can be time-consuming and complicated, but HR automation makes this simple. It takes the guesswork out of knowing if your potential new hires are eligible to work in the country.
It's also very important to know that you're staying compliant when it comes to hiring employees from other countries. With Employment Hero, our software allows you to complete VEVO (Visa Entitlement Verification Online) checks on all new hires.
This feature automatically conducts a visa check and their work eligibility. This will save you lots of added time and stress. Not only this, it also notifies you of upcoming Visa expiry dates so you can avoid any abrupt Visa shocks. The VEVO check can also be automated, allowing you to stay clear of any potential renewal problems.
6. Happiness Surveys
It's no lie when they say, 'teamwork makes the dream work'. Happy employees = increased productivity and engagement, and who doesn't want that!
Your team is your greatest asset, so it's important to continually gain their feedback on how they're feeling at work. If you're still asking for feedback with a suggestion box, it's time to get digital. If you're not getting any form of feedback from your employees, it's time to jump on the bandwagon and start asking for it!
As a business owner or HR manager, it's your job to ensure that your team is feeling happy in their role. This can be by improving culture, hiring more people to reduce the workload, or introducing new initiatives. It's also a great way to let your team know that their employees' thoughts and feelings are valued.
With Employment Hero, employee happiness surveys can be anonymously submitted through the app. You can ask specific questions across your team to gain real insights and HR analytics into how your team is feeling. By making them anonymous, your team can provide honest feedback that will allow your business and team to grow together.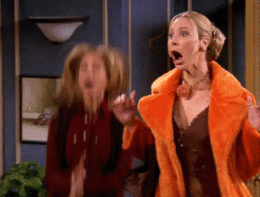 7. OKRs
OKRs are a goal management framework and an easy, effective way to align your goals company-wide. If you've used OKRs before, you may have them stored in a document or spreadsheet that's difficult for your team to see, but this is where HR automation steps in.
With Employment Hero, we have a dedicated feature for your company OKRs that provides a transparent overview, accessible by all employees. The OKR feature allows you to see how each employee's goals link into the team goals, and how the team goals contribute towards the broader company goals.
If you want to learn more about OKRs, you can find out more here.
8. Learning and development
Learning and development is crucial when it comes to building a high performing team, and HR automation has made it incredibly easy and cost-effective to do so. While 3-day conferences are still a great way to learn new skills, HR automation has allowed for online learning courses for your team. These courses allow your team to upskill in specific areas that are relevant to their role, and do so at their own pace.
Employment Hero provides your team with access to thousands of useful courses. These courses cover topics relating to:
Business
Customer service
Retail
Aged care
Hospitality and many more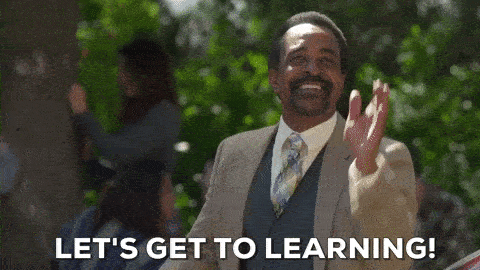 Looking for HR software that can do all of this and more?
Employment Hero can help! We can help reduce the amount of time you spend on HR-related admin so you can focus on what you love doing. Whether that's spending more time thinking strategically, building your team culture or ensuring you remain compliant, you can automate it with Employment Hero.
It also helps improve your EVP and employer branding. If you'd like to learn more, get in touch with us today and we can show you through all the ways you can save time with Employment Hero.
Want more?
If you want to find out more about the future of HR and how to choose the best one for your business, check out our Choosing HR Software guide.
Your complete guide to taking HR digital