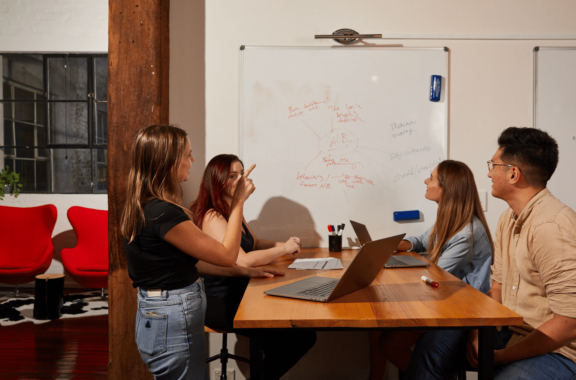 What's in the employee experience guide?
We all know that people are the heart and soul of every business. They're the ones who keep the cogs turning, drive growth and work actively towards achieving goals. Let's face it – without them, you wouldn't be where you are today. 
With the job market heating up faster than ever before, and 'The Great Resignation' looming, the employment landscape is now shifting power back to employees.
We know that employees are looking for more than just their regular paycheck. Employees are actively seeking out roles at companies that can provide them with growth, fulfilment and recognition for a job well done. They're looking for a well-rounded experience that will provide them with meaningful work and connections.
But, as 'The Great Resignation' comes knocking on employers doors, one thing is clear. 
Employees have never been more tempted to change roles, than now.
It's a scary thought for business owners and HR managers, but we're here to help. 
Considering we spend on average one-third of our lives at work, you want to make your team feel valued and positive about heading to work or logging on for the day. 
We'll show you how to create a standout employee experience that will be so good that your team will transform into brand advocates and won't even consider leaving. 
Download the guide now.