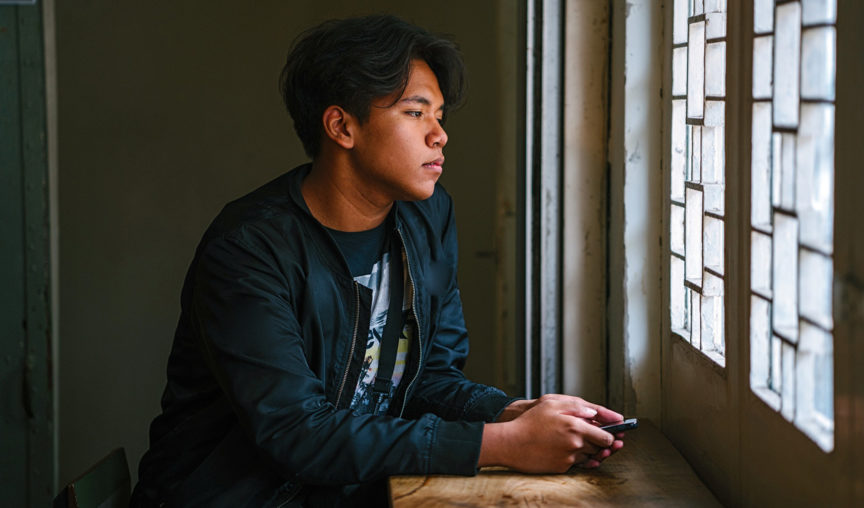 Employee absenteeism can massively impact your business' bottom-line results. In fact – absenteeism costs the Australian economy more than $44 billion annually, equating to $3,608 per worker.
Revenue aside, excessive employee absenteeism can also have a drastic effect on workplace morale and result in lost productivity. If your team members are consistently down a person, they're less likely to perform at their best.
Not to mention, employees may experience higher levels of stress and burnout from carrying extra work on their shoulders resulting from workplace absenteeism.
There's no denying the fact that absenteeism in the workplace is a difficult problem to address. However, this doesn't mean you should avoid looking into the various causes and what can be done to handle employee absenteeism.
By doing so, you can foster a healthy workplace culture and sustain your company's long-term success.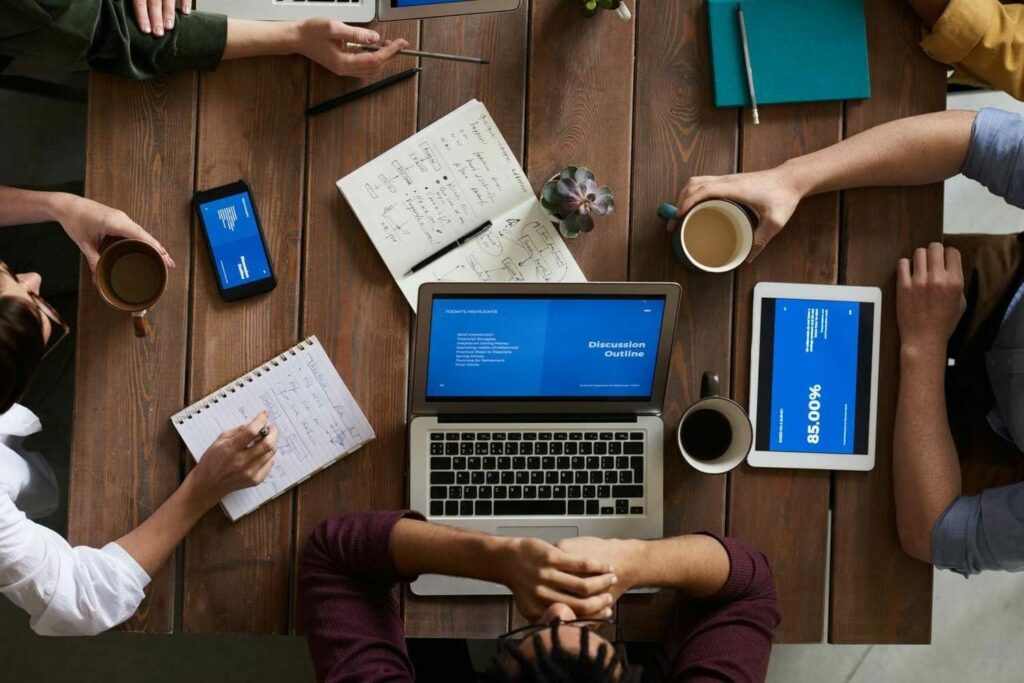 What is employee absenteeism?
Employee absenteeism refers to the frequent planned or unplanned absence of an employee.
Planned absenteeism covers leave entitlements such as annual or parental leave, as well as team development absences and organised medical treatments.
Unplanned absenteeism involves personal or family emergencies, and short-term absences induced by stress, burnout, injury or illness.
What is considered excessive absenteeism in the workplace?
If an employee has been consistently absent without a valid explanation, such as medical conditions or family emergencies, then their absence is considered excessive.
A good rule of thumb for determining excessive absenteeism is to see if the time off has surpassed what your company permits or if their absence is more significant in comparison to other employees.
Excessive absences can affect both employers and employees alike.
It's shown to:
Increase labour costs for replacement hires
Place pressure on existing team members
Impact customer service
Reduce productivity
Lower workplace morale
Common causes of employee absences
There are countless reasons why an employee might decide to skip out on work or feel forced to take the day off. Some may be more difficult to identify, while others only require a simple solution.
Keep in mind that personal or health-related issues aren't the cause for all workplace absenteeism. Sometimes, it can stem from poor management and leadership practices.
In situations like this, there is an inability to create a healthy, supportive and engaging working environment.
Such issues include:
1. Bullying and harassment
In these highly unpleasant situations, it's no wonder your employees might opt to stay home.
No one wants to walk into work and be made to feel alone or like an outsider. But most importantly, no one should ever be made to feel unsafe.
Whether it be verbal or physical, from a manager or colleague, bullying and harassment can have a dramatic effect on an employee's mental health and employee attendance.
2. Stress and burnout
If it's a busy time of year for your business or an important project is edging closer to its due date, your front-line staff are usually the first to feel it. In times like these, employees may feel the need to catch up on some well-deserved R&R time or risk falling asleep at their desks.
When people feel overwhelmed or overworked, they're instantly less engaged and productive. With stress levels through the roof, employees are also more likely to become ill or fatigued.
Not to mention, workplace burnout can put significant pressure on a person's mental wellbeing.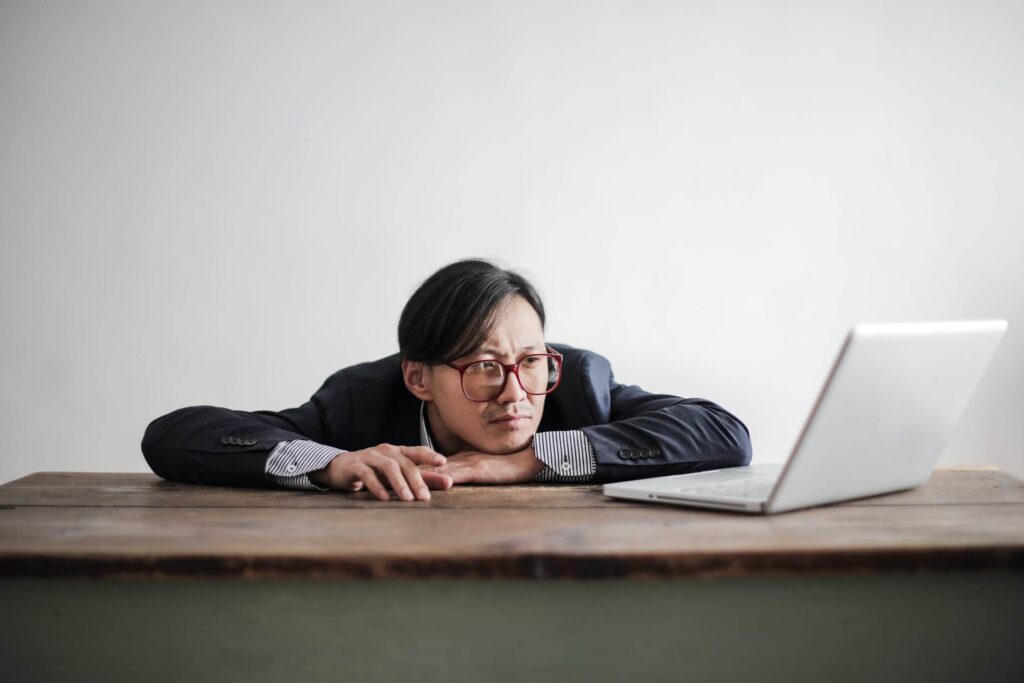 3. Personal and family emergencies
In Australia, the numbers show that 70% of couple families with children under 15 are employed, with more than 1 in 10 Australians acting as informal carers for family or close friends. If school isn't an option because an employee's child is sick with a stomach bug or their elderly parent is unwell, employees are often left with no choice but to stay at home.
Many organisations today offer additional leave entitlements for carers or parents with children. However, this is not the case for every business.
For this reason, it's essential to have clear communication policies, so your employees know who exactly to contact in the event of an emergency.
4. Low workplace morale
Workplace morale plays a key role in the level of productivity and engagement of your employees. If morale is high, employees tend to exhibit fewer negative and counterproductive behaviours such as frequent absenteeism.
That's because strong employee morale helps to strengthen office relationships, particularly between management and employees.
Companies that make a conscious effort to improve workplace morale also experience higher retention. This is because the happier and more comfortable an employee feels, the more likely they will stay with your company for the long haul.
Pro tip: Send out employee surveys to measure how engaged your employees are. Employment Hero has an Employee Survey feature that allows you to send, receive, and analyse survey data within the platform.
5. Injury and illness
Injury and illness are the two most common reasons for employee absenteeism. If employees are unwell or injured, they should be encouraged to stay home for their own safety and wellbeing, and that of others.
Employers should also take into account doctor appointments or hospital visits. Regular health check-ups often require staff to take additional time off, whether it be a full day or a few hours in the morning.
6. Job seeking
In some cases, employees may seek new employment opportunities. This often requires additional time to search through job listings, send resumes and attend interviews.
If an employee takes time off to accomplish these tasks, it's often because they're experiencing workplace stress, burnout, stagnation or low morale.
Strategies to prevent employee absenteeism
Unfortunately, not every case of employee absenteeism is preventable – emergencies or illnesses can pop up when we least expect them. With that in mind, there are still several workplace practices (be sure to avoid these ones!) you can implement to keep your employees feeling productive and engaged in their work.
To help you get started, we've explored six easy-to-implement strategies to decrease employee absenteeism and improve workplace engagement:
1. Design an employee wellness program
Employee wellness programs are designed to enhance the overall health and wellbeing of a company's workforce.
Typically, these initiatives focus on increasing physical activity and mobility, reducing stress and preventing burnout, providing useful nutrition advice, and offering free health assessments to address any health-related issues an employee may be facing.
Studies show wellness programs improve productivity and reduce absenteeism. Providing employees with the tools to manage their physical and mental wellbeing means they're less likely to skip a day of work due to personal or health-related reasons.
Plus, wellness initiatives aim to lower healthcare costs and improve workplace morale. All of which are associated with higher levels of productivity and engagement.
Suppose you're a little unsure where to start when designing an employee wellness program, start by thinking about how the approach will reflect your company values and culture.
For example, if your team thrives on competition, perhaps a fun weekly step challenge could be a viable option. Or if your business is all about giving back to the community, offer additional time off for volunteer work.
Successful corporations like Apple and Google have already implemented corporate wellness programs for employees. Their strategies focus on reducing stress, preventing burnout and sparking creativity.
Both companies see the immense value in supporting employee wellbeing and ensuring they feel comfortable at work.
2. Provide Employee Assistance Programs (EAP)
If your employees are experiencing hardship or simply feeling a little blue, Employee Assistance Programs can help. EAPs commonly involve personal, family, financial or work-related services that aim to improve employee wellbeing, attendance and performance.
Offering your employees additional support shows your business values and cares about their people. Navigating difficult times alone is never easy, so you want your employees to know they're in a safe space and are free to talk openly about mental health issues.
💡 Did you know that Employment Hero offers an EAP service? If you'd like to find out more about how we can help support your team through challenging times, get in touch today.
3. Offer paid time off or vacation days
Regardless of whether your employees are dedicated and committed to their role, we're all in need of a vacation from time to time.
With stress and burnout being two of the primary causes of frequent absences, it's important employees take days off to rest and recharge their batteries. This can be through contractual agreements or workplace policies.
By offering additional leave, employees can have a greater work-life balance for both their own and their team's productivity.
We like to call this a win-win situation for everybody!
4. Implement flexible working arrangements
There's no hiding the fact that times have changed, gone are the days of the traditional 9-5 work structure. Thanks to modern technology, employees now have greater autonomy over where, when and how they operate.
Flexible work arrangements have been on the rise in recent years, and even more so during the COVID-19 pandemic. Many businesses today have realised the potential for remote work to boost employee engagement, productivity and retention.
While remote work might not be feasible for every business, try and consider how you can provide your teams with greater workplace flexibility. Perhaps this could mean a flexible work schedule for later starts, earlier finishes, additional breaks or simply working from home once a week.
By focusing your attention on performance rather than hours worked, employees can take care of their families and run important errands without needing additional time off. As ironic as it may sound, flexible work can reduce employee absenteeism, boost morale and facilitate greater work-life balance.
5. Enhance workplace morale
Low workplace morale can stem from thousands of work-related issues. Whether it's failing to provide useful feedback, overbearing managers, non-inclusive team members or a lack of effective communication, low morale can be extremely problematic for employers.
And unfortunately, it's a common cause of employee absenteeism. Having a sense of trust and belonging amongst your teams is vital to workplace satisfaction.
Luckily, building morale doesn't require endless resources and funding. You can start by encouraging greater collaboration and engagement between departments.
Host brainstorming or social events where teams can break out and meet new people. If employees feel recognised and valued by their colleagues, the more motivated they'll be for work.
For employers, micro-management is one of the leading causes of employee absenteeism.
Similarly to school bullies, micro-managers exert a range of inappropriate behaviours that impact the level of employee engagement and motivation. If staff feel as though their every move is closely monitored and controlled, it can create a highly undesirable working environment.
You'll soon find your employees will also lose the desire to go the extra mile and take pride in their role. To prevent this, encourage managers to provide their teams with clear direction while also allowing for more independent work.
Employees should feel comfortable asking questions and be treated with dignity and respect.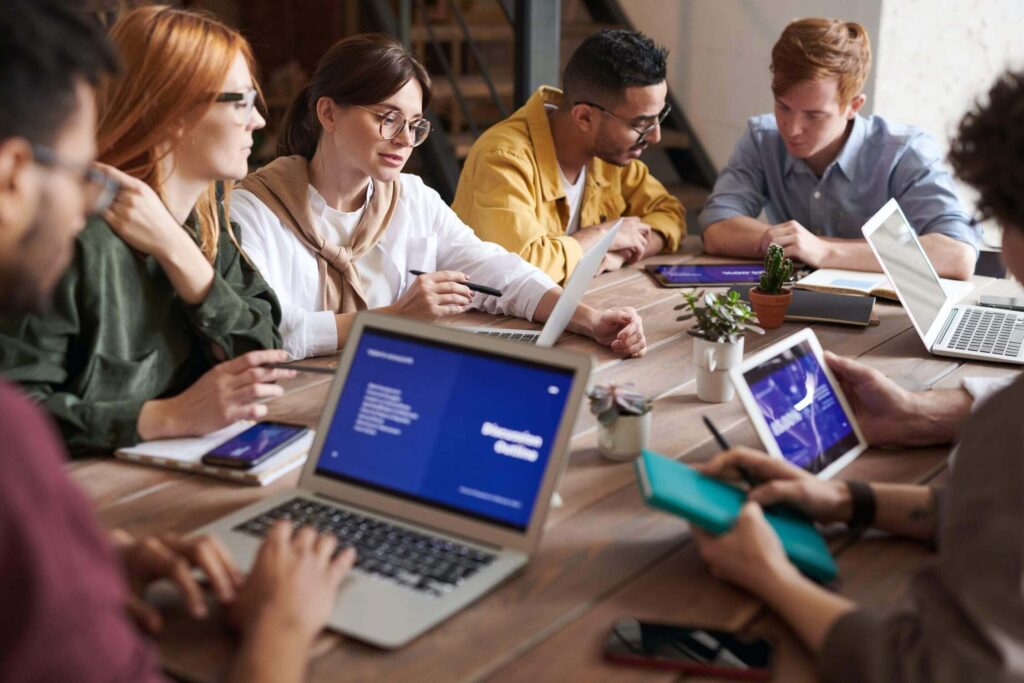 6. Communicate employee attendance policies
Every business should set fair and reasonable attendance policies for employees to follow. However, those policies need to be clearly communicated so employees are aware of what is expected of them.
Ensure all employees have read and are aware of attendance expectations, and provide opportunities for them to ask questions or raise concerns.
An employee attendance policy should detail who to notify in the event of an unplanned absence and the standard procedures that follow.
The wrap up
For any business, employee absenteeism is a relatively common part of a team's daily workflow. At the end of the day, we're all human, and sometimes that means life can throw unexpected curveballs.
Most of the time, your employees won't intentionally plan to miss a day of work. Sometimes things require our attention outside of the office, and that's okay.
However, if your business is experiencing excessive unscheduled absences, start by instituting some of the strategies mentioned above and see if it makes a difference.
By providing employees with clear guidelines, support, flexibility and acknowledgement, you can create a warm and welcoming working environment that's inviting for everyone.
The workplace culture bundle