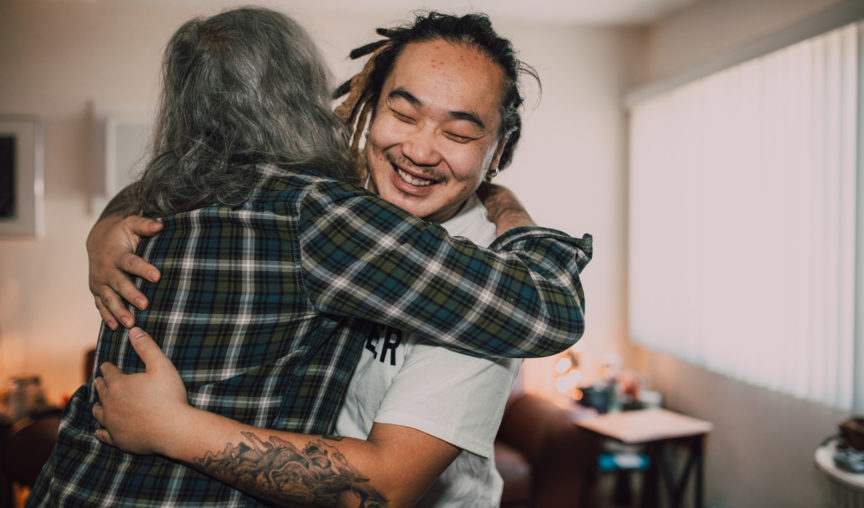 The relationship between mental wellbeing and community involvement works both ways. If you're struggling mentally, then it's unlikely that you'll be in a position to help others in the community. On the other hand, making a valuable contribution to the community can improve your state of mental wellbeing. Before we discuss the benefits of community participation and how to get involved, it's important to understand what a community is.
A community is a collective group of people who share one or more common interests or characteristics. This could include your sporting community, postal suburb, recreational and leisure classes, family and friend networks, and neighbours. Without realising, we are already part of a range of community groups. This means we already have a number of opportunities to contribute to a community.
By the end of this blog, you'll hopefully have a better understanding of two questions: why should you contribute to your community or communities and how can you get involved.
The benefits of getting involved
There are numerous benefits that come with making a contribution to your community. These benefits can be segmented into personal and community outcomes.
Personal benefits
Participating in the community can help you build a range of social connections. Building your social network with quality connections can be greatly beneficial for improving mental wellbeing. It's also likely that your involvement in the community will connect you with like-minded people that have similar values or interests.
Community engagement can also help develop and strengthen your passion for a specific cause or activity. The more time you dedicate towards a cause, activity, event, or group of people, the greater your knowledge and understanding of it and them will be. This highlights the importance of contributing to a community that intrinsically motivates you to make a positive difference. Doing so will likely provide you with a sense of fulfillment and joy.
Community benefits
By making a community contribution, you're helping to make the lives of others better. This could be through meeting their needs or helping them overcome various psychological, social, or financial challenges.
For example, volunteering at the Meals on Wheels charity would help recipients of the service overcome the financial struggles of affording food. A contribution may also involve providing that community with unexpected value. For example, you may make a generous donation to your local sport's club.
Another community-centric benefit centres on sharing your knowledge, experiences, and beliefs with others in the community. This can help community members develop a more holistic view of the world. This is beneficial as it can teach others to be more understanding and accepting of diversity.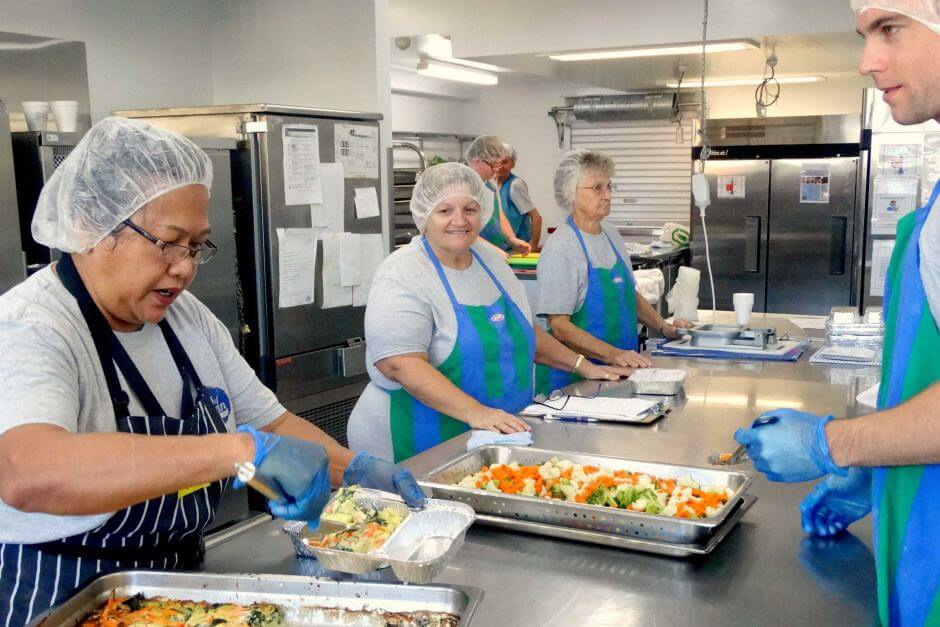 Source: ABC News
Getting involved
One in three Australians have no involvement in community and social groups. Why is this? It's possible that this lack of involvement is because of work and family priorities, disinterest, or confusion around how to make a contribution to a community. If you feel like your busy schedule limits your ability to make a contribution, think again. It's possible for you to change how you approach your existing schedule. Your weekly schedule may already involve taking your child to soccer training on Wednesday's and game-day on Saturday's.
To make a communal contribution, you could take on the responsibility of coaching the team on both days. Time doesn't need to be reprioritised. Instead, changing how you approach that activity or cause can make a big difference to your community.
For those not interested in the idea of community involvement, it's possible that you haven't considered the personal and communal benefits highlighted earlier in the blog. If you're confused about how to contribute to your community, research is your best friend.
Keep an eye out for any local events in your community. Ask a friend if there are any recreational activity classes to join. Help an elderly neighbour out with the gardening. The possibilities of contributing are endless.
How to get involved
Find a hobby group
Finding the right recreational or leisure activity can be difficult. To overcome this, you can pinpoint an activity that you're interested in and would like to be involved with further.
Alternatively, you could find an activity that is completely novel, but evokes a sense of curiosity in you. A community group is likely to exist for all your activities of interest. This may range from cooking and art classes, book clubs, drama clubs, or local sporting teams. The aim is to find a community activity that you can make a meaningful contribution to.
So how can you find the right hobby and community to join? One way to do so is by sourcing information from your existing network of connections. You could also look in your local newspaper to find any community groups that may be of interest. This is generally found in the community section of the paper. If these tips don't work for you, then rest assured that there are many great apps that can connect you to a community.
Meetup is one great app that helps you find a community across a broad range of categories. For example, there are countless groups to join if you're interested in health and wellness, film, or events for those that identify as LGBTQ+. This provides just a snippet of the possibilities, with a total of 24 group categories to choose from. If you find that meetup doesn't cater for a group of interest in your area, then you can start your own group or event. It's likely that other like-minded people in your local area are also looking for a similar group to join.
Shop local
Perhaps one of the best ways you can help your local community is by shopping local. Buy coffee from your favourite cafe, and buy groceries from your local store. Continue supporting local charities and initiatives. Find creative ways to support local business owners.
If there isn't a gym or yoga studio close by – ask around for a local instructor who can give you training sessions over Zoom. Choose one night a week to eat takeaway from a local restaurant.
Sometimes, where we choose to spend our money will really matter. Use your wallet for the good of your local community.
Volunteering
Volunteering can be substantially beneficial for your mental wellbeing, as it helps to reduce stress and broaden your network of relationships. To volunteer means to help another person or people, without receiving any tangible incentive in return (e.g., money). There are two ways which you can volunteer.
Formal
This means contributing to your community through a not-for-profit organisation or charity. Often, you may volunteer for an organisation which shares similar values and interests to you. This form of volunteering is likely to be most beneficial for expanding your social network. You may come across people that are vastly experienced in that field, and can pass on valuable learnings and knowledge to you. Your contribution is also likely to help a vast number of people out, given an organisation's potential reach.
Employment Hero is always striving to help not-for-profit's achieve their objective of making a meaningful contribution to the community. Here are two not-for-profit clients of Employment Hero which you can volunteer at.
Informal
This involves providing a service in an informal setting. This may involve helping family members, friends, or neighbours.
For example, you could help an elderly neighbour with their weekly shopping. The outcome of your contribution is likely to be more instantly observable than outcomes from formal volunteering. This may make volunteering even more fulfilling and purposeful. Helping those you know (e.g., a neighbour) may also be beneficial for strengthening existing relationships, and creating a selfless reputation (i.e., selfless) for yourself in the community. Either way, by volunteering formally or informally, you're making a valuable contribution to your community.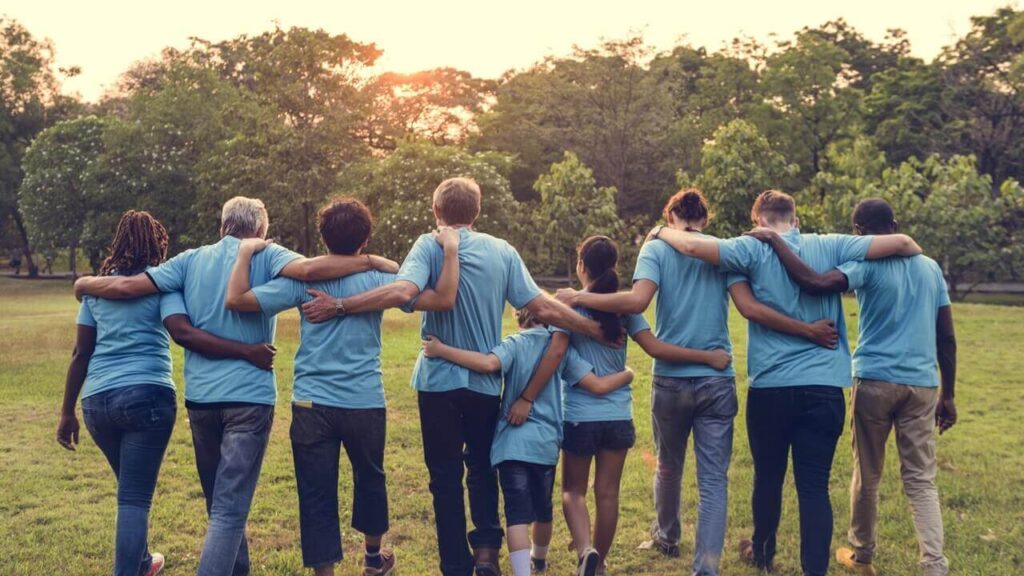 Source: Volunteering Australia
Is your professional job making a contribution to the community?
For those that feel they're too busy to serve the community, it's likely that your professional line of work is making a positive difference to the lives of others. This impact is not exclusive to jobs in social and community work. Whilst providing different services, hospitality and retail jobs can also help contribute to the lives of those in a community.
For example, a barista is making a communal contribution by offering a service that provides coffee drinkers with a convenient beverage option. This makes the lives of those using the service easier. Similarly, at Employment Hero, we aim to improve the mental, financial, and physical wellbeing of employees and employers through a range of HR software solutions. Purpose and meaning are two key elements that should be present when evaluating whether your professional job is making a valuable contribution to the community.
Wrap-up
There are an abundance of ways you can contribute to your community. In fact, you're probably already contributing to your community without knowing.
There are numerous personal and communal benefits of community participation. Getting involved may seem difficult at first. However, there are many resources such as the internet, word of mouth and useful apps like meetup to help you get started.
This could include taking up a hobby in a community group, taking part in formal and informal volunteering, and making a meaningful contribution through your professional job. The possibilities of contributing to your community are endless. Remember, helping and connecting with others is paramount for enhancing and maintaining good mental wellbeing.