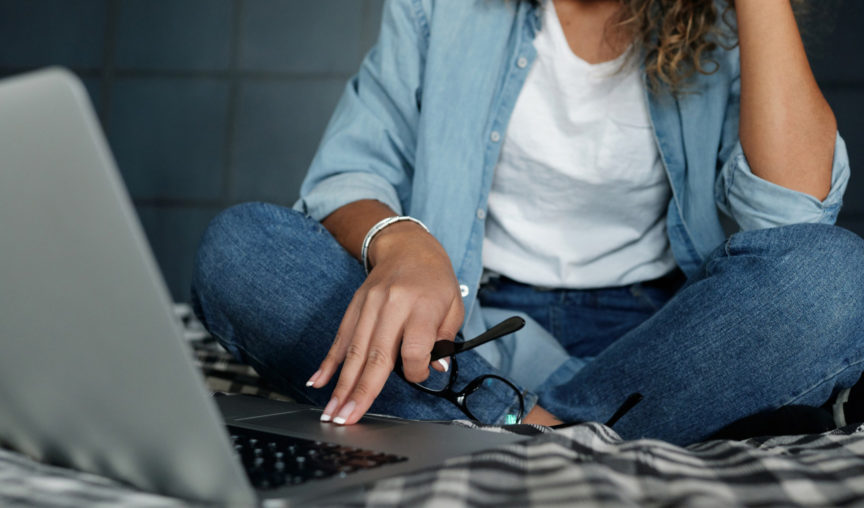 The social distancing and self-isolation policies of COVID-19 are totally unprecedented. We've never, as a society, encouraged isolation. That's because it goes against human nature and runs contrary to our deepest needs. We are social creatures. We need one another.
This is true in our family and social life. The human brain is wired to connect with others. It's also true in a work context – we need the social interaction of colleagues.
43% of employees rate 'teamwork' as a very important part of their job satisfaction. In every area of life, relationships have a profound impact on our mental health.
So, how can we protect these important connections while working from home? During self-isolation, how can we satisfy our deep social needs?
Recognise the challenge
Social distancing and self-isolation are changing how we live and work. The worst way we could respond is by saying, 'no big deal'. If we don't recognise the inherent challenge of these changes, we're at far greater risk.
Isolation doesn't happen overnight. The mental health impacts don't hit all at once. It is a gradual process. Some of us (shout out to the extroverts!) will feel these impacts more quickly.
For others, the weight of these changes may not be felt until months down the line.
The issue is that by then, you may have missed out on an opportunity to establish proactive preventative habits.
Stuck at home? Get creative to keep in touch
Working from home, in combination with reduced socialisation, undoubtedly presents challenges. Eventually, your hardwired social needs are going to make themselves known.
So, now is the time to prevent the negative consequences of an underfed social life. There's a lot we can do.
With a little creative effort, you can make sure isolation doesn't get the better of you. Here are 7 things to try today.
1. Schedule social time
In normal life, much of our social interaction is incidental. You bump into a colleague in the kitchen and have a chat about the weekend. Working from home naturally reduces these interactions.
In day to day life, you joke with the barista and smile at the person who serves you at the supermarket. We go out to dinner with friends or head to the beach with family. Social distancing makes all this tricky.
With all this social time reduced, we need to be more intentional in our daily and weekly schedules and set aside time for social connection.
Use your WFH lunch break to call a friend. Send a 'just checking in' email to a colleague each afternoon. On the weekends, schedule some group video chat time.
2. Make use of technology
We have never had so many means of communication at our fingertips. Now is the time to take advantage of that. Get to grips with the tech available. Use Zoom, use social media platforms, and use great apps like this one.
To keep in touch with your loved ones, it's important that everyone has access to the same technology. Make sure no one is being left out. Give Grandma a tutorial on how to use video chat.
We're surrounded by tools to help us stay in touch during self-isolation. Let's use them well!
3. Variety is the spice of life
When WFH, it's easy to spend all day staring at a screen. There are no in-person meetings to break up screen time.
Combine this with increased reliance on technology for socialisation – and you've got a recipe for boredom.
In this time, we need to think of new and creative ways to connect.
Host an after-work online 'happy hour'. Grab a glass of wine and gather some friends to debrief on the day.
Start an online game with friends. From chess to Scrabble and Cluedo, there are plenty of websites and apps which allow you to create a digital game night.
Send a voice message, instead of just a text.
Write an email.
Alternate between FaceTime and voice calls to keep it fresh.
Write a letter. Yep, we mean the old-fashioned kind.
Host a live-stream baking session. Share the recipe in advance and get baking!
Try a Netflix Party.
Start a virtual gym group. Subscribe to a Youtube workout series and video call while you sweat.
Order someone a gift. Learn new ways to show your affection and support—from a distance.
4. Daily check-in
It's really important that – together – we make sure no one is falling through the cracks. WFH and social distancing aren't an easy combination.
Choose a few people and commit to daily check-ins. This could be your immediate family or close friends.
Each day, give them a buzz. Think of this as a chance to invest deeply into a smaller circle of relationships. As we adjust to this COVID-19 situation, we're all going to have 'off days'.
When your time comes, you'll be thankful for your daily check-in buddies.
5. Start a shared hobby
Shared experience is at the heart of human connection. Just because you're not seeing other people face-to-face doesn't mean you can't cultivate shared experiences. Start a new hobby, together. Learn a new skill or set yourself a challenge.
Whether you're learning Japanese together or competing to see who can do the most push-ups, shared hobbies are a great way to stay connected in social isolation.
This is a great solution for workplaces looking to stay connected. If you're feeling a little distant from your colleagues, why not suggest a virtual team-bonding activity? You could start your workday with a language-learning session or spend your lunch breaks knitting together.
Train for a marathon together or start a chess competition. Whatever you're doing – if you're doing it together, it's good for you.
6. Be a conversation changer
It's important that we support each other during COVID-19. Sometimes that will mean talking about what's going on, and if you're working from home, you're obviously going to need to talk with your colleagues about work matters.
Don't let crisis talk and work talk be all that bonds you. During self-isolation, we need genuine human connection. That means we need to be having conversations about more than our current circumstances.
We need to cultivate relationships where we feel heard, known and wanted. We need to share ideas and laughter. This is one way to stay connected in social isolation – be a conversation changer.
Be that person who keeps the conversation alive. Be intentional about the direction of conversations and don't be afraid to lead by example. As you pick up the phone, be prepared with some topics of conversation outside of the current situation.
Of course, talk about what is happening, but for the sake of long-term connection, talk about more than that.
7. Connection requires creativity
Self-isolation is tough. Working from home can quickly begin to feel lonely. That's why we need to think creatively. Here at Employment Hero, we're in the business of keeping you connected to your employer and colleagues.
The first step to success recognises the challenge. Reflect on the impact this situation has on yourself and those around you. Then, get to work!
Put into action some intentional ways to stay connected. Use technology to your advantage and get creative.
At this time, a connection will take a bit more work than usual, but it remains absolutely essential for our mental health.
Most of all, don't forget to have fun with it. Laugh a little.
Looking for more COVID-19 resources?
The remote first workplace playbook
A complete guide to remote management.