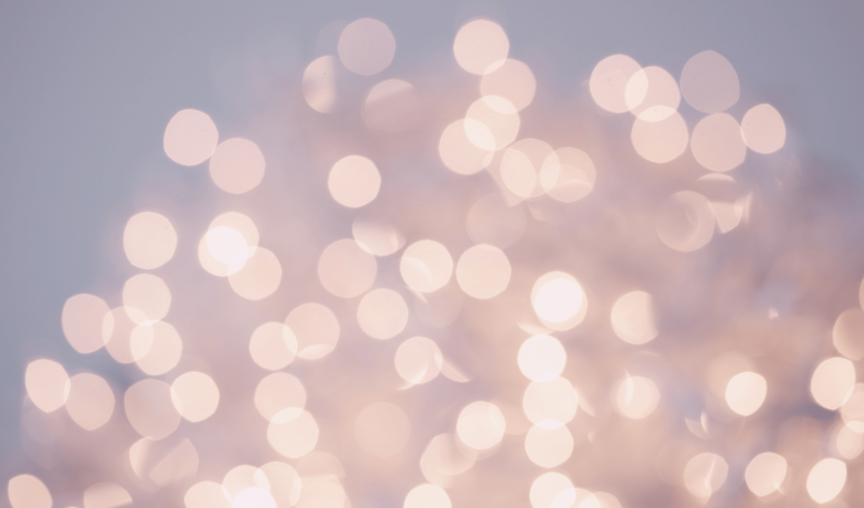 Covid 19 really knows its way around a holiday calendar, doesn't it?
For Xmas 2020 we had to navigate the beginnings of Delta. 2021, not to be outdone, has thrown us the curveball of Omicron. As always, the virus moves quickly and wreaks havoc on plans we've been looking forward to for months.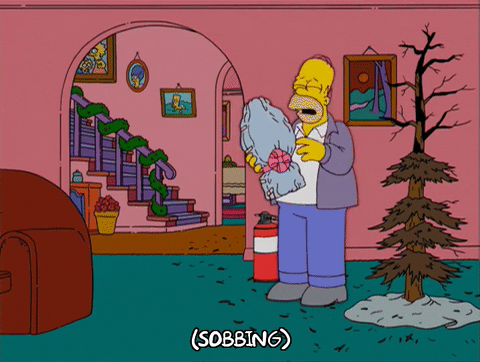 If you've been organising your office Christmas party, you may now be finding yourself in an awkward position.
Do you go ahead with the in-person festivities, or should you seek a remote option instead for your end-of-year celebrations?
If your team has been rapidly dropping off the guestlist, it could be time to seek some alternative options for festive fun.
How do I prepare a Covid-safe Christmas party?
Organising a covid-safe company Christmas party within a short time limit is no easy feat. However, after such a difficult year, you don't want to miss the chance to treat your staff. After all, reward and recognition are one of the best ways to engage your staff and reduce turnover.
As we stare down the barrel of the Great Resignation in 2022, retaining staff needs to be a key consideration for all businesses.
Be mindful that with any in-person event there will always be risks. Seek the guidance of your local health department for any guidance or public health requirements and make sure that all attendees are vaccinated. Unsure if your team has had the jab? Keep their vaccination certificates recorded using Employment Hero's Certifications feature.
It's worth dedicating any resources that you have to making your end-of-year celebration a great event, however, you're hosting it.
1. Book a table or space at an outdoor venue
While transmission can still occur and physical distancing should still be followed, having your event outside can significantly reduce the risk of spreading Covid 19.
According to the BBC, there are three main reasons for this;
Fresh air can disperse the virus from other people's exhaled air quickly
Open air can also evaporate the droplets that carry the virus, and;
Ultraviolet light from the sun can also kill any virus outdoors.
If you're in the Northern Hemisphere, seek out one of the many heated spaces in your city and let your team know on their invitations to rug up for the occasion. If you're in the Southern Hemisphere, avoiding indoor spaces will be much easier.
Book into an outdoor restaurant, a beer garden or a bowling club to enjoy each other's company and the fresh air.
Don't forget the sanitiser, keep numbers within allowable limits, track your local situation and remind people attending to monitor themselves for respiratory symptoms prior to the event.
2. Host an end-of-year picnic
Picnics are another great open-air option which can help your team feel safer about transmission risks. It's also a super cost-effective option for groups. With less money to spend on a space, you have more budget to splash out on creating a picnic feast for your team.
We're thinking cheese boards, fancy sandwiches and BBQ meats. As long as it can be served on a paper plate, your options are endless.
If you're supplying alcohol, don't forget to check the local rules in your area about drinking in public places. Make sure that you have hand hygiene risks anticipated, bring plenty of sanitiser to your picnic and use disposable utensils.
3. Keep your event small
One of the riskiest aspects of workplace Christmas parties is getting everybody together in the same place to eat, drink and be merry. Although it's fun to see the whole company and have departments mixing, this year it might be a better idea to split off into smaller groups.
The easiest way to do this is by department. Give each team a budget for their own event and allow them to go where best suits them. If you want to make it even easier on managers, book a table for a prepaid meal at a restaurant or an activity that can be organised and financed in advance.
Remember to give your team managers some pointers for recognition during their event. They can speak about the achievements of the team, talk about some highlights from the year and note their excitement for the year ahead (without too many goals talk, after all, it's finally time to blow off some steam).
4. Hire virtual entertainment
You no longer have to sit in a crowded bar or theatre to experience the magic of a live performance. Over the past two years, artists have quickly adapted to the virtual environment and now offer performances over Zoom.
When you organise a virtual event without a specific schedule of entertainment, speeches or other activities, it can quickly descend into an awkward silence. Make it easy for your team to engage by hiring an artist that can run interactive events. Some of our tried and tested favourites include Zoom magicians and virtual drag queen bingo.
5. Host a virtual lunch
Providing an epic lunch is another stellar option for keeping your team engaged and occupied during an end-of-year zoom call. There are two ways to do this; if you have a distributed team or a team of picky eaters, providing an UberEats voucher is definitely the way to go. Your team can choose their own feast and enjoy it on the company.
If your team is local, you might prefer to organise lunch delivery for them from a fancy restaurant. Knowing that you're all eating the same food makes a virtual lunch as close to an in-person lunch as it could possibly be.
Don't forget to also deliver a beverage for a team toast!
6. Play a festive online game
There are lots of online games that teams have leaned on during the year to lift their spirits.
For the holiday season, why not put a festive spin on some of your favourites? Our best pick for teams is to run a Christmassy trivia, complete with prizes, to get everyone feeling engaged and laughing along.
What kind of questions can you pull out? Have you ever thought about writing your own? That way you can personalise it to your team and shout out some great achievements from during the year.
E.g. Question: How many blogs did our content team write in 2021?
Multiple Choice: 33, 45, 67, 92
You can also go for a more traditionally Christmassy approach. Here's a few question ideas from Thought Catalog to get you started.
Question: What was the highest-grossing Christmas movie of all time?
Answer: Home Alone.
Question: What did the other reindeer not let Rudolph do because of his shiny red nose?
Answer: Join in any reindeer games.
Question: In the song Twelve Days of Christmas, what is given on the 7th day?
Answer: Swans a-swimming.
Question: Which country started the tradition of putting up a Christmas tree?
Answer: Germany.
Need more inspiration for virtual-friendly team-building games? We've got 39 fantastic options right here.
7. Organise a virtual group wine or cocktail tasting
Let's be honest, one of the things that many employees love about the Christmas party is enjoying a festive season beverage with colleagues. We can very safely say that after the last two years, we all deserve to blow off a little steam with a cocktail or two.
Thankfully, cocktail and wine delivery have become very much a thing. Why not treat your team to a pack of swanky delivered beverages and taste them together virtually? This way, you can turn the gift into a shared experience and have a lot of fun together.
If you're based in the UK, NIO Cocktails can help bring this idea to life for you. They even have fun Christmas flavours like 'Snow Daiquiri', 'Apple Rum Punch' and the 'Christmas Margarita'.
In Australia, Three Foxes have a delicious Foxtails & Co Gift Set, with three ready-to-drink cocktails delivered in one very festive pack.
8. Give festive gifts
If your team are non-drinkers or you'd prefer not to give a gift related to alcohol, there are plenty of other festive gifts that you can organise that go far beyond the tired Christmas hamper.
Here are a few options that will suit a range of budgets that are sure to make your team feel appreciated;
An extra day of annual leave, to take whenever they wish
Movie tickets
Gift cards for local restaurants, book shops, or activities (think art galleries, museums or zoos)
A personalised care package full of things like; company merchandise, snacks, candles, gadgets and anything else you think your team might like
A new pair of headphones
A houseplant or bonsai tree (this one's very on-trend for remote teams!)
Coffee beans or coffee-making utensils
9. Host a virtual awards ceremony
If you were getting together in person, leaders of the business would be giving a speech to highlight the key achievements of the year. Why should this be lost just because you're not meeting up physically?
Try hosting a virtual awards ceremony to celebrate your top performers and the best moments from the year. Go beyond a speech from the CEO and make your ceremony pop with a uniquely designed presentation, complete with graphics, photos of your team and festive gifs!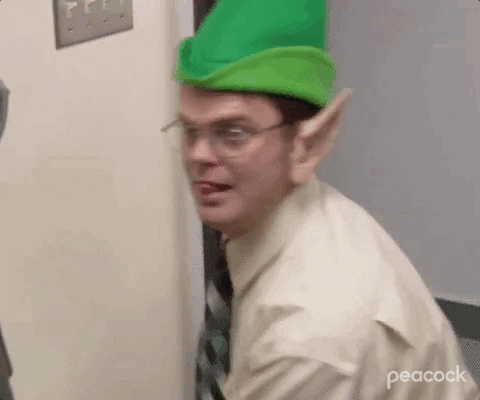 Think up a bunch of awards so you can have great representation across your team. At Employment Hero we like to align our recognition to our company values. We highlight a few people's achievements that fall under each category of; We Serve, We Are One Team, We Invent, We Are Bold and Ambitious and Own It.
This way there are plenty of opportunities to call out different wins.
10. Revisit a celebration in January or at a safer time
If you run out of time to arrange a covid-safe holiday party before the year wraps up, make sure you tell the team there'll still be a celebration organised.
Even if the party has to make its appearance in January or at another time, your team will be grateful you're still placing value on making them feel appreciated for all their hard work.
Keep spirits high
With yet ANOTHER wave of Covid 19, it can be really easy to feel so defeated by cancelled plans. The urge to throw in the towel on all end-of-year celebrations can be strong. But after a year of uncertainty, struggles and lots of hard work, your employees deserve to be rewarded with some kind of celebration.
It might not be the office Christmas party that you would have wanted, but we hope that one of our ideas can help you celebrate the festive season safely. If you'd like more information.
More COVID resources available:
39 free virtual team building activities e-book
Disclaimer: While due care has been taken in preparing the document, no responsibility is accepted by the author for the accuracy or suitability of the information contained. All liability is expressly disclaimed for any loss or damage which may arise from any person relying on, using or acting on any information contained therein.