STP. It's payroll. Just faster.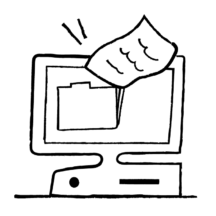 ATO compliance has never been easier
Our STP feature is housed in the same software as your payroll data, meaning no manual exporting of data is required to complete the report. Never worry about reporting errors or corruption of data again.

Minimise STP errors
Any issues relating to payroll data or employee/business details will be displayed as required to be corrected before lodging. The pre-lodgement validation ensures you are significantly more likely to lodge an event successfully.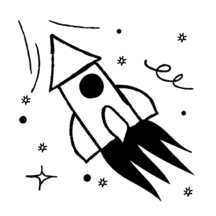 Enjoy peace of mind over STP Phase 2
STP Phase 2 reduces the compliance burden for employers, outsourced payroll providers, and individuals, streamlines reporting, and saves time by no longer requiring manual reporting to multiple agencies.
Keep Single Touch Payroll simple in 3 steps.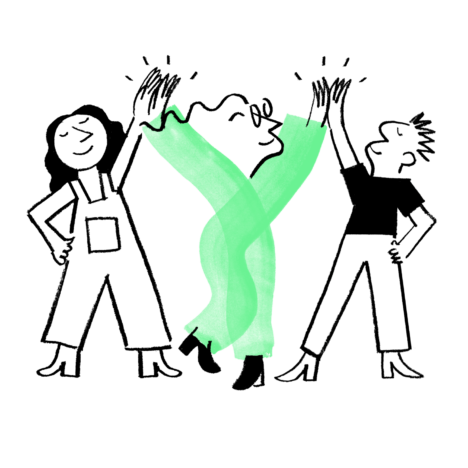 1. Confirm business details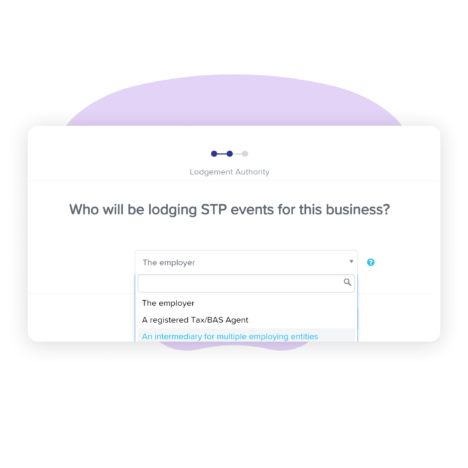 2. Select who will be lodging submissions to the ATO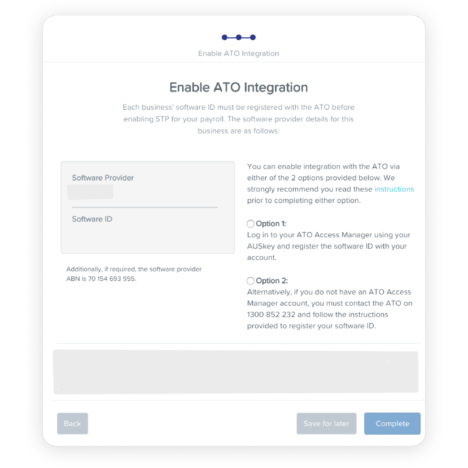 3. Enable ATO integration to complete the setup
Handle STP Phase 2 reporting requirements with ease.
Mandatory termination
Save time by selecting a termination reason from a dropdown list.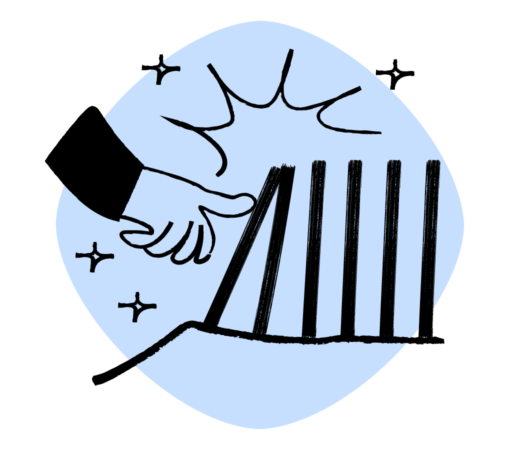 Voluntary reporting of child support
Opt to report via STP to eliminate the need for providing separate monthly reports to the Child Support Registrar.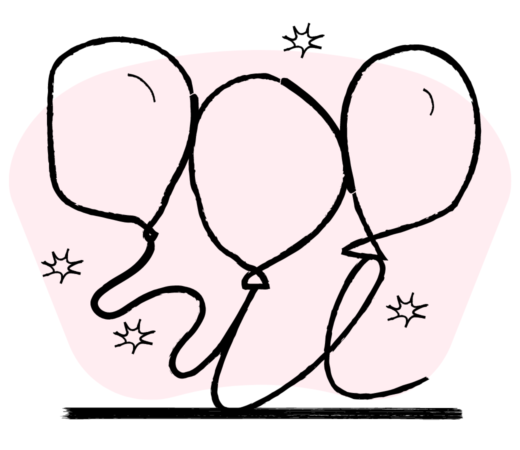 TFN declaration reporting
Streamline processes by submitting tax file declarations via STP reporting. No need to manually lodge these with the ATO, as pay events will report every included employee's tax information.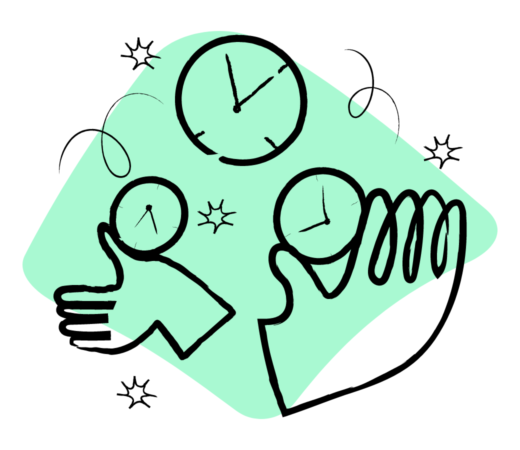 Disaggregation of gross & Phase 2 reporting
Easily assign payment classifications to pay categories via a dropdown list of pre-populated options.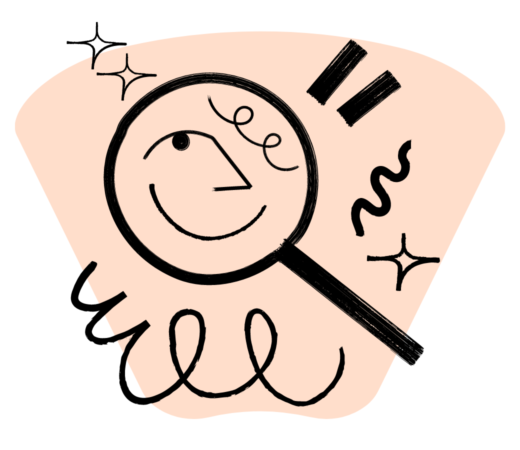 Income types and country codes
Streamline reporting by assigning an income type (and country code, if required) for each payment made to an employee.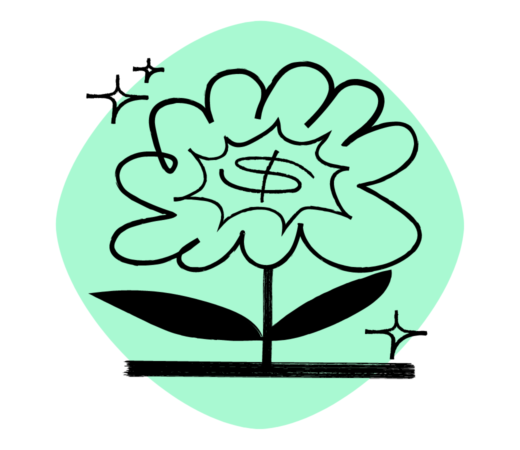 Effortless payroll. The way it should be.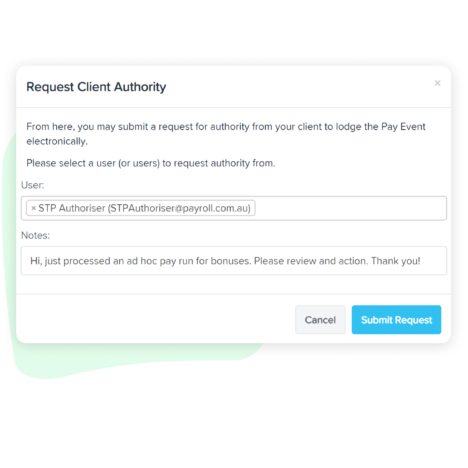 Tax & BAS agents Standing Authority
Tax/BAS Agents can get client approval to manage pay events on the platform, without the need for external emails. All client actions are tracked within the STP event. Agents with Standing Authority can use it against an event, eliminating the need for repeated client authority approval.

"Keeping up with the awards changes is really easy. When you sign in to the dashboard, it tells you straight away, 'this is the update, this is what's changed'."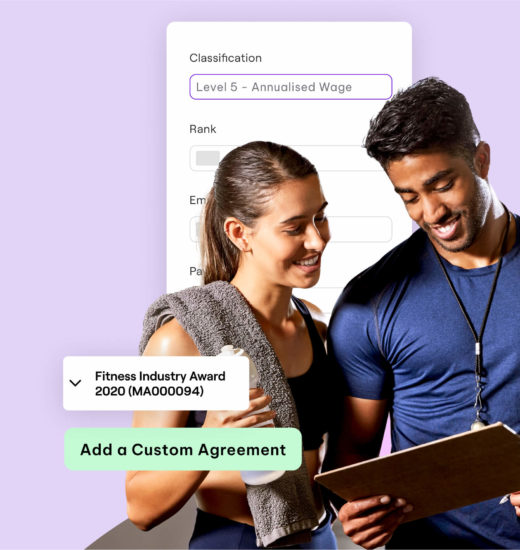 Innovation, reliability, customer service.
A tick, gold medal, five stars.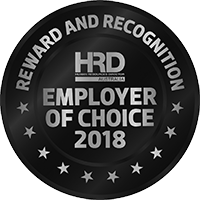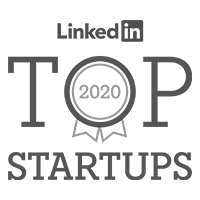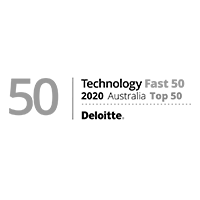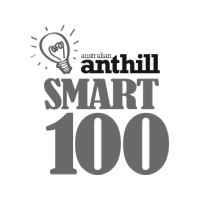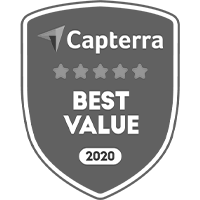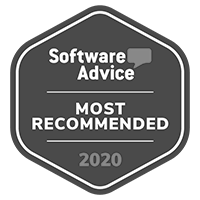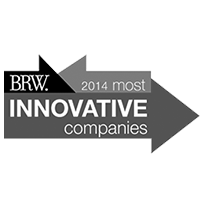 Made by payroll experts. For payroll experts.
Join the league of successful businesses who've transformed their payroll operations.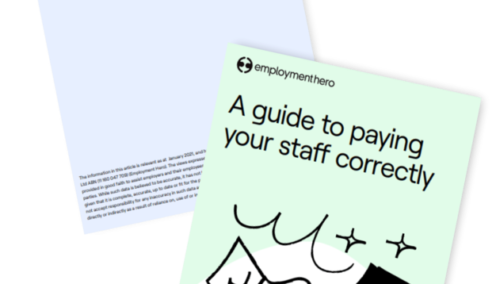 Payroll Guide: The Basics of Payroll In Australia
How can you ensure that you are running payroll correctly? Get the basics in our guide.
The essential guide to HR compliance in Australia
Tick HR compliance tasks off your to-do list with our HR compliance guide. Download today!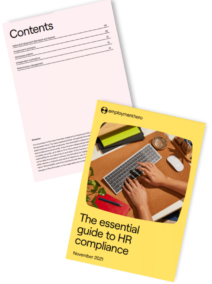 Blog
5min read
6 Benefits of Payroll Automation Using an HRIS
Looking at ways to free up your time? it's time to consider an HRIS to automate your payroll.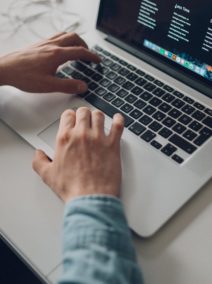 Work easy.
Say goodbye to manual data exports and reporting errors with Employment Hero's STP reporting.