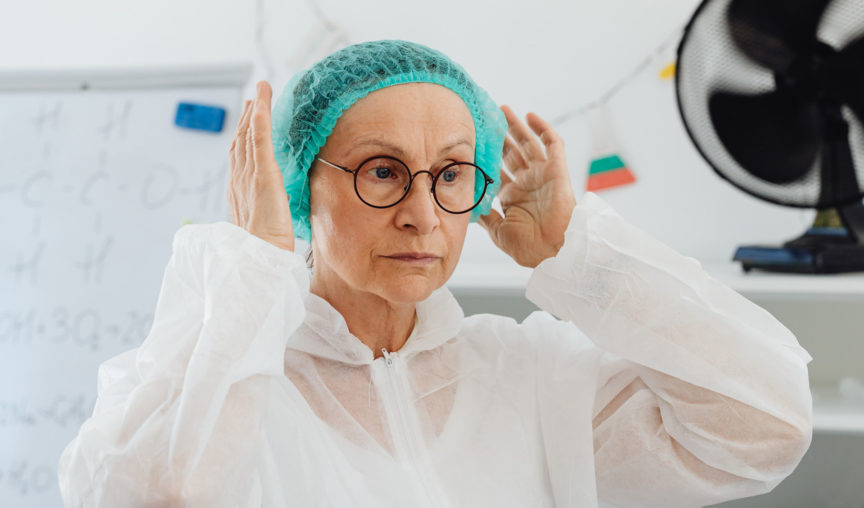 COVID-19 means boredom for some – and busyness for others. Frontline workers have been stretched to capacity. Moreover, many of them are putting themselves in danger every day.
Show some love to those working hard to keep us safe.
Those working on the frontlines of COVID-19 don't have the luxury of self-isolation. Overworked, exhausted and constantly at risk of contraction – these are difficult jobs. But they are so appreciated.
Want to show your appreciation to frontline workers? We know we do. That's why we've put together this quick guide.
Who is on the frontline?
There are some frontline workers who are more obvious than others. Healthcare professionals (doctors, nurses and paramedics) are obviously key frontline workers who are working incredibly hard to fight the spread of COVID-19. But there are plenty of others doing their bit too.
In our books, a frontline worker is anyone who is working in some capacity to keep our society safe and well. Think of all the people involved in these efforts. Cleaners, admin staff in the healthcare industry, supermarket employees, teachers, public servants…the list goes on.
As Sir John Sulston once said, "brain surgeons are held in high esteem, but would be unable to do their job without someone to clean the theatre." If you're not able to protect yourself by staying home because you're too busy serving our community, you're a frontline worker.
So, thank you. How can we show our appreciation?
Shout a coffee
A small act of kindness can go a long way. Buy Them a Coffee is a social media page which has taken off in recent weeks. The initiative takes donations to buy healthcare workers around Australia a cup of coffee while they're on shift. Some hospitals have been overwhelmed by donations.
Supporting a cause like Buy Them a Coffee is a sensible way to show healthcare workers some practical love. And remember it's not just healthcare workers who could do with some extra TLC right now. Why not contact your local school and offer to shout the teachers a round of coffee? You can do the same for anyone working on the frontlines of COVID-19.
Write a love note
Everyone needs a bit of encouragement. Writing a little note of appreciation is a simple way to thank frontline workers. Buy (or make!) some cards and get writing.
Tell those frontline workers exactly how thankful you are for them. Then drop them off at your local hospital, GP's surgery, school or supermarket. If you've got kids, this is a great activity for the whole family to get around.
Adopt a Healthcare Worker
Around the country, Adopt a Healthcare Worker Facebook groups have sprung up. These groups connect healthcare workers to other community members who can offer support. There have been stories of babysitting, house cleaning, home cooking, late-night phone calls and more.
To find a group closest to you, simply use the search function on Facebook. A similar idea could work for other frontline workers too. Can you offer consistent personal support to a local teacher or an overworked administrator? The trick is to ask what they actually need. Don't be afraid to ask for specifics. The more you know about their situation and their needs, the better you can assist.
Book them a holiday
For those of us who have frontline workers in our lives, we may be able to be a little more generous. How's this for an idea? Promise your frontline worker a holiday on you when this is all over.
It could be a staycation, a weekend at a local B&B or a more extravagant holiday. This is a wonderful way to show your appreciation and give them something to look forward to. They'll need a rest – and you can help give them that.
Vouchers
Vouchers are the easiest gifts in these times of social distancing. And the options are endless. Food delivery vouchers are one great option for frontline workers. When they get home from work, they may not want to cook – and take away dinner (on you!) could be the perfect treat.
Or you could kill two birds with one stone and find a local business to support. Yoga teachers, artists, musicians, language instructors, personal trainers – many of these R&R businesses are offering online services. Find something that you think a frontline worker would enjoy and purchase a voucher.
Donate your space
Airbnb is calling people to donate their extra spaces to frontline workers. Many frontline workers have chosen to move out of their family homes – to keep their loved ones safe during this time.
If you've got a granny flat, holiday home, or empty piece of property, a frontline worker could hugely benefit.
Say, 'Thanks'
You probably have more contact with frontline workers than you realise. There may well be opportunities to say 'thanks' in your day-to-day life.
Standing behind a healthcare worker in the cafe line? Tap them on the shoulder and say thank you (and, maybe shout them a coffee while you're at it!). At the grocery store? Take a moment to thank the person who is serving you at the checkout. Chances are, they probably haven't received much appreciation recently.
You can thank your bus driver, your food delivery worker, and the admin staff on the other end of the phone. If you go through your day ready to say 'thanks', you're sure to find people who could do with a word of encouragement.
Stay home
Around the world, thousands of frontline workers have been united in their message: stay home. 'We stay at work for you, please stay home for us' is a message which has spread far and wide across social media.
Frontline workers are already at risk – and often incredibly busy. The last thing they need is more people, more work, more potential infections, more risk. The easiest way to support frontline workers is to follow government advice.
Abide by social distancing and self-isolation measures to prevent more work from being put on frontline worker's plates.
From us: thank you.
Frontline workers, we see you. We see you turning up to shifts and clocking into work. We see you handling stressful decisions and caring for others. We see you adjusting to new requirements. We see you give up your safety for the sake of ours. So, thank you.
We hope you know how much Australia, and the world, appreciates you. Whether you've been scrubbing floors or caring for the sick, we see you. Let's rally around and show our support in creative and practical ways.
Frontline workers do so much for us – what can we do for them?
Covid-19 workplace hygiene policy template