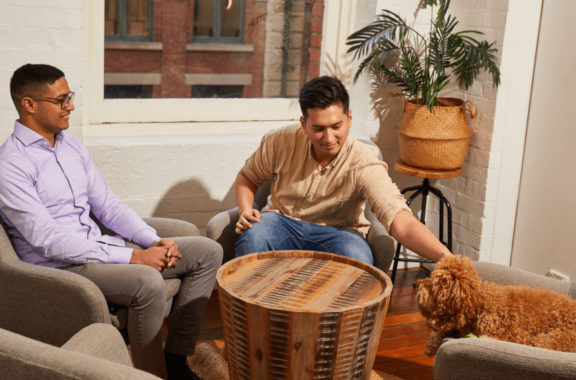 The effects of COVID-19 in the workplace are huge. The pandemic has forced many organizations to change the way they operate.
It is true that COVID-19 has been hard on everyone, including your employees. Employees have had to deal with a lot of change in a short period of time.
Worried about your employee's wellness, and physical and mental wellbeing through Covid-19?
Use our template to check in with them and see how they're coping with the new normal.
What is in this employee wellness survey template?
This employee wellness survey template, approved by HR and mental health experts, is fully customisable to your business's situation.
This COVID-19 employee wellness survey covers:
Concerns on the impact of coronavirus
What challenges are employees facing
What support do they need from the leadership team
Issues with work from home arrangements
Confidence in the leadership team
and more.
How do I use this employee wellness survey template?
You can use this employee wellness survey template as is or customise it to fit your organisation.
Once you have collected the surveys, you can start analysing the data to see where improvements can be made.
This will help you create a plan of action to address any issues that your employees are facing.
It is important to note that this survey is not a replacement for regular check-ins with your employees.
To get started, simply download the template and start collecting responses from your employees.
Download this free Covid-19 employee wellness survey template now.
More COVID-19 resources: