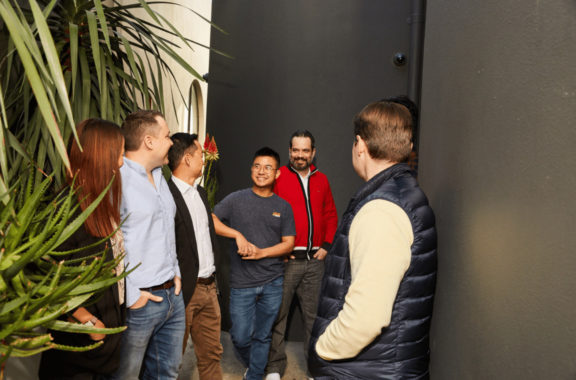 Humans spend about one-third of their lives at work. That's over 90,000 hours.
As we spend so much of our lives at work, it's no surprise that any changes in mental health will spill into our working lives. As well as affecting the individual personally, poor mental wellbeing can result in a knock-on effect, impacting company productivity, morale and engagement.
Our latest Wellness at work report revealed some key findings around wellbeing in the workplace. In case you missed it, we surveyed over 2,000 workers in the UK, and we asked them about the ongoing impacts of Covid-19, financial stress, personal fulfilment at work and much more.
A very important takeaway is that what employers do to support their employees wellness can make a big difference to their overall company performance.
What is in this employee mental wellbeing guide?
If you're like many of the leaders that are finding it difficult to support employee mental health with limited budgets – we want to help.
We hope this guide sparks some inspiration so you can help support your teams' mental wellbeing through challenging times.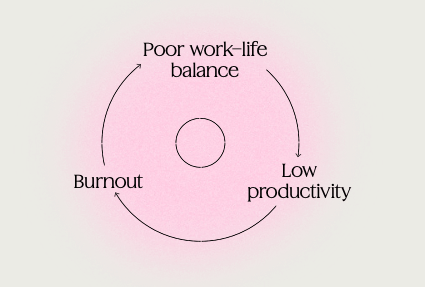 What does employee wellbeing mean?
Employee wellbeing is broad and complex and can cover anything from occupational health support to financial wellbeing and providing a flexible benefits scheme.
We often think of employee wellbeing as an employee's physical or mental health in the context of a work environment. But our findings revealed that it is much more than that.
Actually, there are seven dimensions of wellbeing which interconnect to form a framework that underpins a healthy and happy life. This is important to understand if you want to think about how to promote wellbeing, especially in the workplace.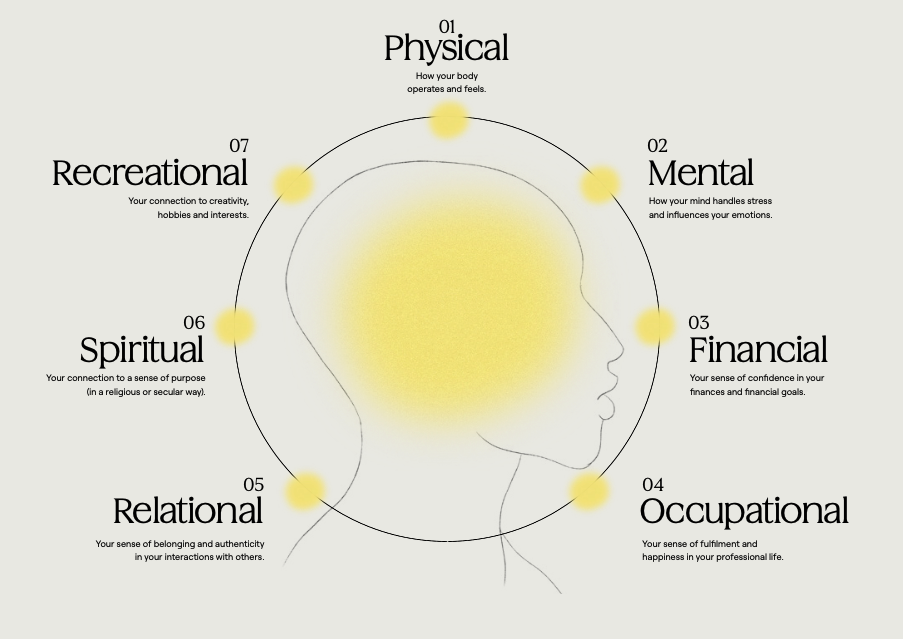 The seven dimensions of employee wellbeing. For more on the seven dimensions of employee wellbeing, check out our UK Wellness Report. 
So what does this mean for employers?
Employee wellbeing should be a key business priority. But what constitutes a good strategy varies from company to company, and if you ask your employees, you might get a lot of different answers.
Companies often struggle in their efforts to support workers' wellbeing at work. And it's no surprise if there are seven areas that need to be addressed.
Why should employers invest in employee wellbeing?
Let's look at why employee wellbeing is a good investment, as well as some low-cost strategies for improving employee wellbeing in the workplace.
Poor employee wellbeing can really damage an organisation. It reduces engagement, undermines productivity and creativity, and can spread quickly. Low team morale reduces staff retention and ultimately your company's reputation. And it is costly.
One survey showed that sickness-related absences and presenteeism are costing the UK economy £77.5 billion a year.
On the flip side, positive employee wellbeing contributes to an overall positive employee experience, which can see greater levels of engagement, reduced turnover rates and higher team morale.
Employee wellbeing is crucial to maintaining healthy and successful workplaces. According to our Wellness at Work Report, employees were 75% more likely to be loyal to an employer if they feel their company is committed to their wellness. Employers that support and promote their employee wellbeing really do reap the rewards.
Additionally, according to What Works Wellbeing:
Organisations with high levels of employee wellbeing outperformed the stock market by around 2%-3% per year over a 25 year period.
FTSE 100 companies demonstrating best practice in employee health and wellbeing show a higher than average shareholder return – 61% instead of 51%.
We often think about wellbeing outside of the workplace, but if an employer can put supports and programs in place to contribute to a feeling of balance and health in the employee's wider life, then this will set the employer apart.
Low-cost strategies to improve employee wellbeing at work
We understand that businesses want to show care for their employees, but it can be hard to justify investments. Luckily there are some very affordable strategies that will bring quick wins to boost employee wellbeing, employee engagement team morale, as well as a speedy ROI.
Take it from us, deciding on an employee wellbeing strategy doesn't have to cost the earth, and it doesn't have to be hard.
Here are some ways you can support your employee's mental health.
1. Offer flexibility
Over the course of the pandemic, many companies had to adjust quickly to remote working. This is something that is here to stay: our Remote Work Report found that as many as 94% of employees want to continue working remotely at least one day a week for the long term.
But flexibility is more than just being able to work from home. Our research indicates that workplace hyper-personalisation is a top trend to watch out for in 2022.
Whether it's workplace location, working hours, or communication style – this is all about allowing employees to have a say in how they work.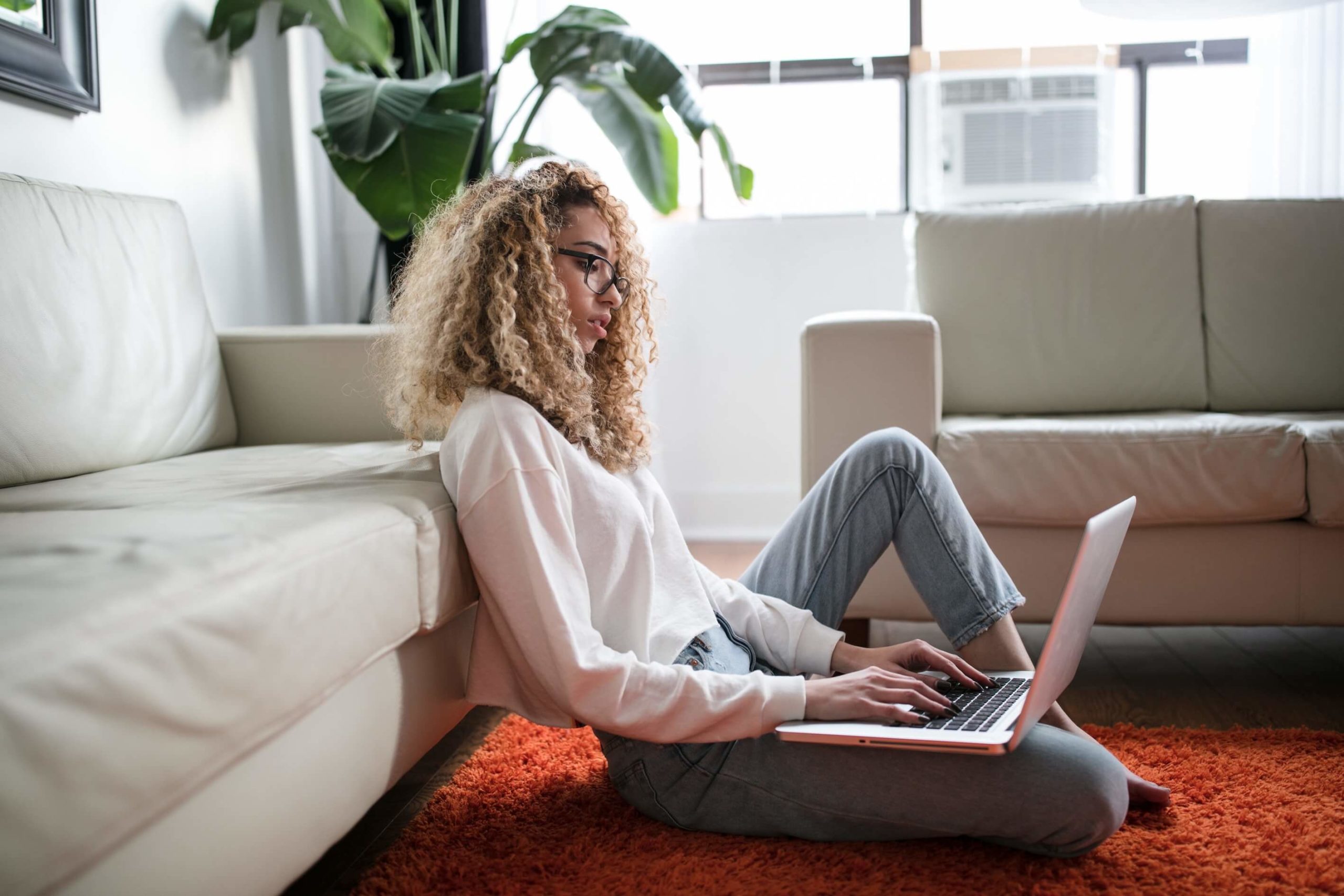 This doesn't have to be expensive to implement and in fact, could end up saving you money.
To kick start this strategy, first talk to your employees and find out what they want. Small modifications can make a world of difference to employee wellbeing.
2. Provide workplace wellness programs
There are many ways to offer a workplace wellness program, from large scale to small. They can focus on physical health, employee mental health, or anything that contributes to supporting employee wellbeing and delivering a healthy work-life balance.
Ideally, employers would create wellbeing programs based on employees' feedback, but it's not always possible to deliver everything that employees ask for. Still, you can use their comments, survey results, suggestions and feedback to tailor a program.
We had a look at five companies delivering world-class wellness programs, and yes, before you ask, we are one of them. Our employees regularly give positive feedback on workplace flexibility, weekly yoga sessions, EAP and access to discounts on everyday items.
But remember, diamonds do come in small packages. Wellness programs can be small and mighty and still deliver big results.
You could have a policy of providing fresh fruit or healthy snacks to your employees. You could provide regular fitness challenges or arrange team sports and events.
Encourage regular breaks and scheduling time for quiet, focused work. Have clear policies and communications which reinforce the importance of taking breaks, and make sure your leadership are modelling these encouraged behaviours too.
If you're struggling to see what it's in it for the employer, consider this: an effective health and wellbeing strategy can provide savings of up to £1,560 per employee per year. And for every £1 invested in health and wellbeing, employers can expect to receive an average of £5 in return.
3. Support social health
Social health is also a significant pillar of wellbeing. Social health is about how people engage and interact, and positive relationships. But underneath it all, it's about inclusion, belonging and trust.
In our wellbeing trends in the workplace article, we shared research from BetterUp which found that workplace belonging can lead to an estimated 56% increase in performance, a 50% reduced risk of turnover, and a 75% drop in sick days.
By contrast, a single incidence of "micro-exclusion" can lead to an immediate 25% decline in an individual's performance on a team project.
Social health often gets overlooked or neglected in the workplace as teams focus on productivity, targets and goals. But if an employer makes an effort to nurture relationships and foster belonging within the workplace, their team's sense of connection and trust will skyrocket.
So what can employers actually do?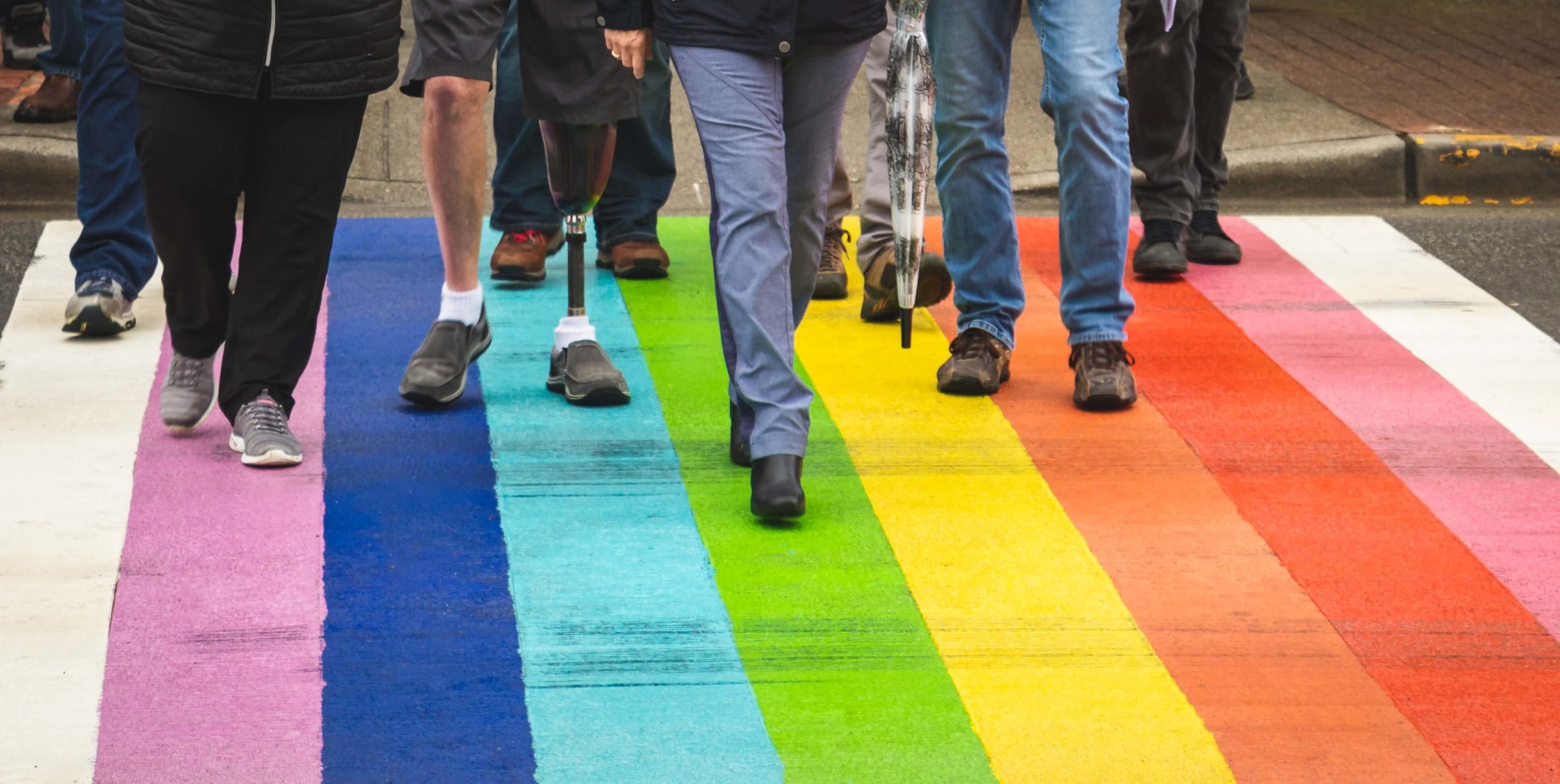 Fundamentally, social health and belonging need to be safeguarded in anti-discrimination policies and equal opportunity hiring policies. But there are also simple and incredibly effective measures to take in the workplace which can celebrate different cultures and identities and really contribute to employee wellbeing.
In-person initiatives can include organising walking meetings instead of assembling around a board table. Introduce a more casual dress policy, or arrange team building and social events. For remote workers, fun, social Slack channels can be a great way to engage and interact.
Longer-term initiatives could focus on communicating company values and building out corporate social responsibility (CSR) initiatives which fortify your company culture and engage employees when these tie back to individual goals and professional objectives.
Making recognition and praise part of your company's culture is a great way to link this all together and improve social health in the workplace.
4. Encourage personal development
Investing regularly in employees' personal and professional growth is another strong move for improving employee wellbeing.
This not only yields excellent relationships with employees and improves performance, but it also creates a strong bond of trust by demonstrating your commitment as an employer to professional development.
By encouraging your employees to think about their career progression and how you can help them meet their goals, you create an experience of workplace hyper-personalisation, one of the wellness trends we tipped for 2022.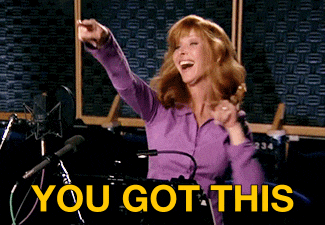 This kind of program needs a flexible development and coaching strategy. Use tools like Learning Management Systems, one-on-one meetings, mentorship programs, career pathways and external learning opportunities to create a unique plan for your employee.
5. Create a safe space to discuss mental health
Our last tip is probably one of the most fundamental strategies you can implement today.
Create a safe space to talk about mental health. This is absolutely essential to improve not just employee wellbeing but also employee health.
Whether this is a top-down workplace culture you want to lead as an employer, or you provide an employee assistance programme (EAP) to support and assist employees, removing the stigma around mental health is an important component of employee wellbeing initiatives.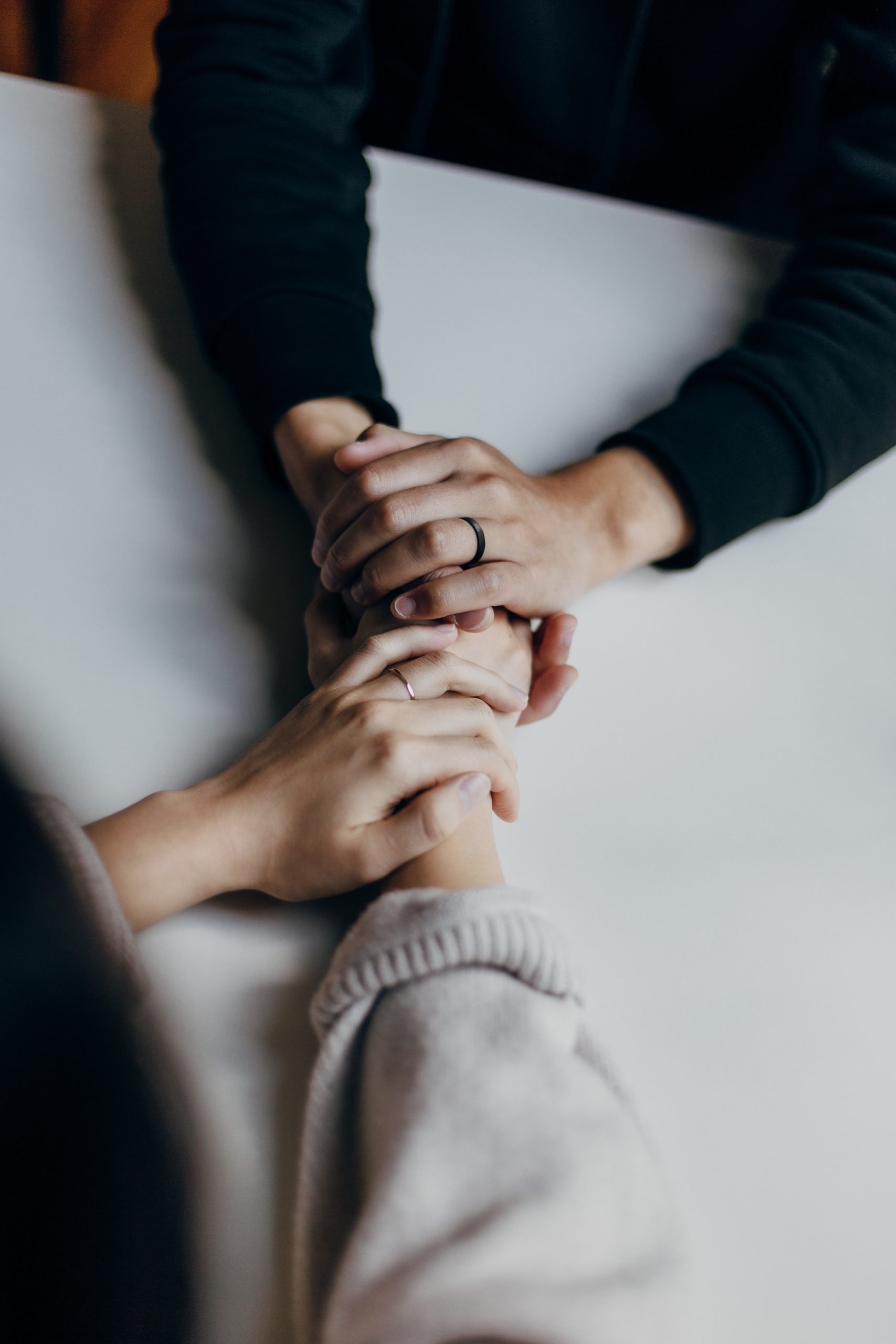 How can you start the conversation in your workplace? LSI Architects, who were ranked the best UK Employer for Workplace Wellbeing in Mind's Workplace Wellbeing Index, suggest that encouraging discussion about mental health and providing resources is key.
Director, Ben Goode says, "As businesses, what we can do is help people to access more information around mental health and wellbeing to understand it, recognise triggers and provide strategies to keep people well and resilient."
Remember, there's a fine line between tokenism and actually supporting employees to talk about mental health. Although the culture is improving, the stigma still exists. But making it a normal part of the discussion in one-on-one meetings and performance reviews is a simple way to address this.
Asking the question and taking the time to listen to the answer is a great place to start. Normalise the discussion, and communicate that as an employer you care about the wellbeing and mental health of your employees.
But how do you measure if it's working?
So you've implemented five simple initiatives and strategies to improve employee wellbeing. How can you be sure that it's making the impact you're after?
An employee wellbeing program can be best measured by seeking feedback and monitoring employee engagement analytics.
When measuring the ROI of your workplace wellness program and initiatives, we first recommend surveying your employees. Asking questions about their sense of wellbeing, productivity and happiness can help you understand the impact of your efforts. You'll also be receiving feedback directly from the people that matter most.
You can then combine this information with a number of internal data about employee absences, turnover, or health insurance claims. The method can help determine employee wellbeing campaigns' effectiveness.
Eager to learn more about employee wellbeing at work?
The pandemic. Skyrocketing inflation. The great resignation. 2022 is shaping up to be a unique year for employee wellness.
We want to bridge the gap between employers and employees when it comes to creating dynamic and powerful wellness programs.
Learn more ways on how you can support your employee wellbeing in the workplace.
Download our guide now.