Do you or your team know how to identify when someone at work is struggling?
Free workplace mental health poster
This mental health poster can help you identify early signs of mental health struggles or burnout.
Put this poster up in your lunchroom, or send the downloadable PDF through email, so your team knows how to identify the signs.
Download the poster now.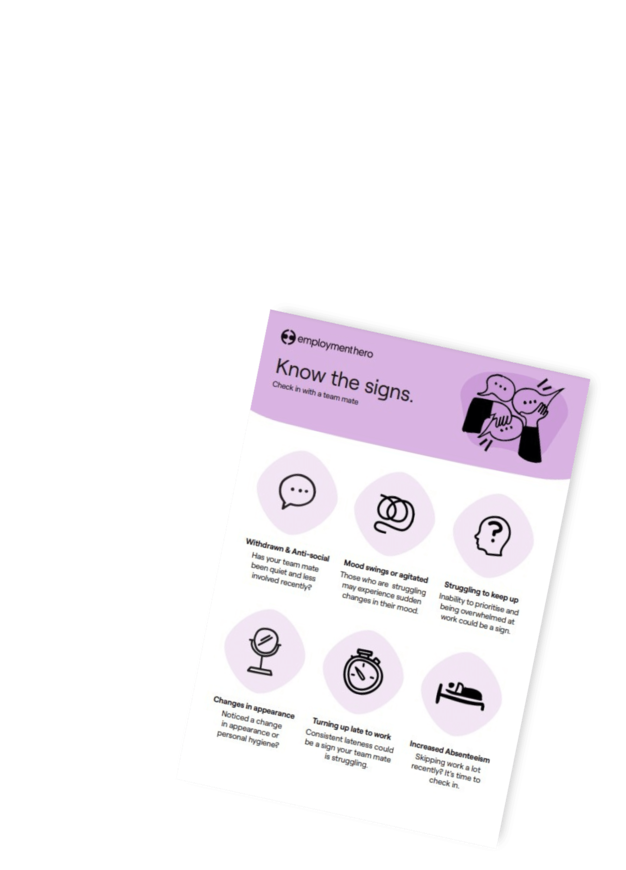 Related: Workplace Mental Health Helplines Poster Australia
How can leaders protect their mental health?
Hello leaders, this is your HR captain speaking. Before I run through the safety instructions, I want you to ask yourself this; when was the last time you checked in on your mental health? Fasten your seatbelt as we show you how to protect your mental health when your team needs you. Like with flying, it involves putting on your own oxygen mask first. 
There's a lot going on in the world right now, and it's impacting both you and your team in a major way. The cost of living is skyrocketing, and we're facing the challenges of the Great Resignation, all against the backdrop of Covid-19.
To say that it's a lot for anyone to digest is an understatement.
With everything going on, it's normal to feel unsettled and a bit lost, especially as a leader. You feel like your team needs you – and you want to be there for them – but chances are you're already spread thin.
Let's go back to the oxygen mask. Like with the safety instructions on an airplane, when we're a leader, we need to put on our own masks first. We have to be supporting ourselves before we can attempt to help someone else.
If we don't, we'll experience burnout, work-life imbalance and subsequently, poor mental health. This instruction applies to us all in both life and work. 
How do you protect your own mental health when your team needs you? We're here to show you.
Define boundaries
Did you know that 59% of managers feel pressured to work through their lunch break? Setting boundaries is one of the most effective ways to prioritise your mental health – both in your personal life and in the workplace.
Boundaries can be described as guidelines or rules designed to establish safe and reasonable behaviours for an individual and can contribute to positive wellbeing.
As a manager, it's your first instinct to help your team when they need you, often pushing your own needs to the side. But this shouldn't be the case.
Give your team the tools and support to work through any issues, while maintaining your own personal boundaries.
Boundaries look different for everyone – especially for employees and managers.
So, what exactly might boundaries to protect your mental health at work look like?
Taking regular breaks for lunch time and pencilling in 10 minutes for a mid-morning coffee break
Taking annual leave and not logging on during your days off
Taking sick leave to prioritise your own health and not feeling guilty
Being aware of your personal stress levels and being mindful how to lower them
Setting strict working hours and only responding to work calls and emails during those hours
Turning off email notifications over the weekend
Lean into your communities
The last two years have wreaked havoc on our mental health. Lockdowns, border closures and stay-at-home orders have been tough for everyone. And while we're still managing case numbers, there's never been a more important time to lean into your communities to feel a sense of belonging.
Consider your professional groups. Do you have a place or network where you can lean on others in your field for support? Are there people in your team you can talk to or help you manage the load?
If you'd like to build workplace relationships with those in your organisation, consider creating or joining clubs or social groups with your colleagues.
Whether you're leaning into professional communities for advice about your career, meeting with your co-workers for the run club, or simply catching up with your friends over dinner, it's these interactions that fulfil the human need for belonging and can help protect your mental health in times of high stress.
Be authentic and vulnerable
As a leader, it can be easy to push your own needs to the bottom of the priority list. However, being authentic and showing vulnerability can help build trust and morale within your team. It can let your team know where you're at whilst encouraging a culture of inclusiveness.
Leading psychologist Brené Brown recommends shaping behaviours that are reflective of a diverse and inclusive culture. That way teams will feel confident enough to speak freely, challenge existing assumptions and offer creative ideas.
This is your opportunity to be the change you want to see.
"Vulnerability is not winning or losing; it's having the courage to show up and be seen when we have no control over the outcome. Vulnerability is not weakness; it's our greatest measure of courage." – Brené Brown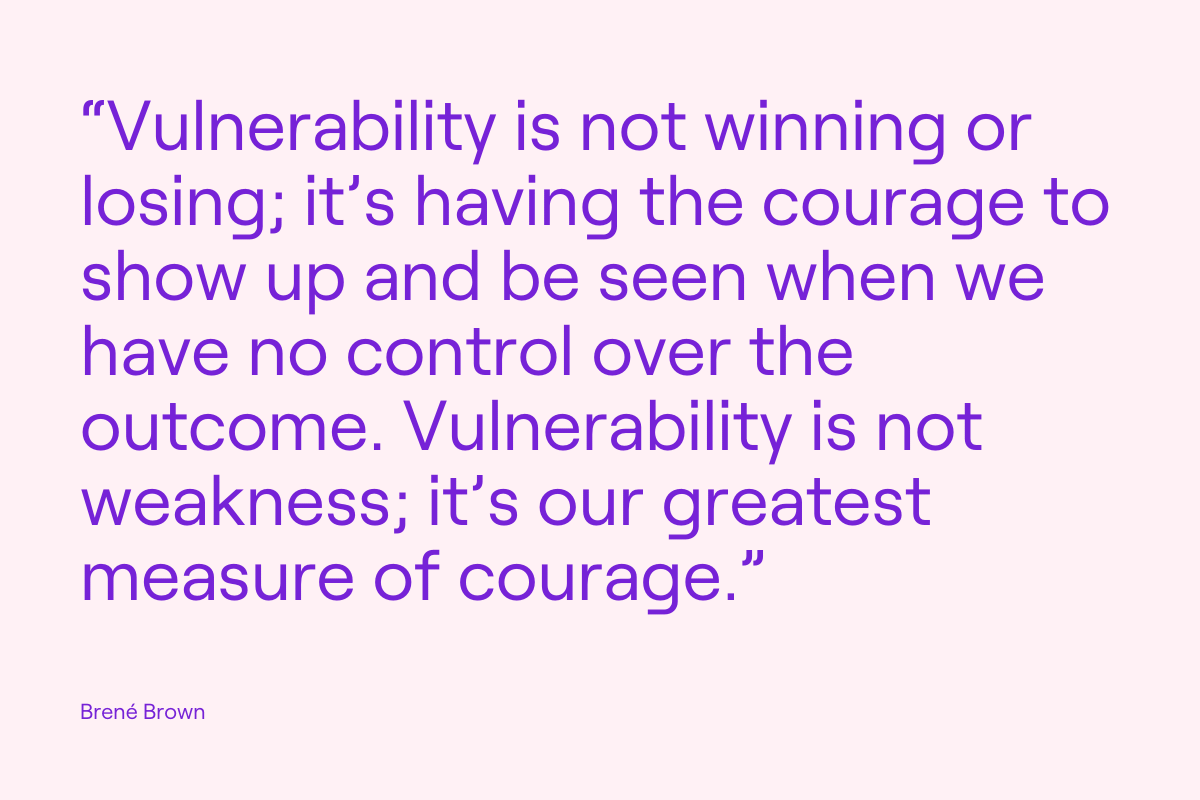 Prioritise your time
These days, it seems like there are not enough hours in the day. Leading a team whilst managing your own workload can cause strain on your mental health. It's also to be wary of not working just for the sake of working.
One way to protect your mental health is to be intentional with your time and map out your week, days and hours. How? Time blocking. 
Time blocking is a time management method used by some of the world's most successful entrepreneurs (hello Elon Musk and Bill Gates). It's the concept of breaking down tasks by working hours and prioritising them by scale of importance.
Using your calendar to time-block your day into sections can help you prioritise and dedicate time to each task in your day. It can help you stay focused and in 'deep work' mode when you're facing multiple distractions.
It also encourages your co-workers to book meetings that fall outside of the tasks you've already time blocked in your calendar. This way, you can give your team undivided attention when they need it most.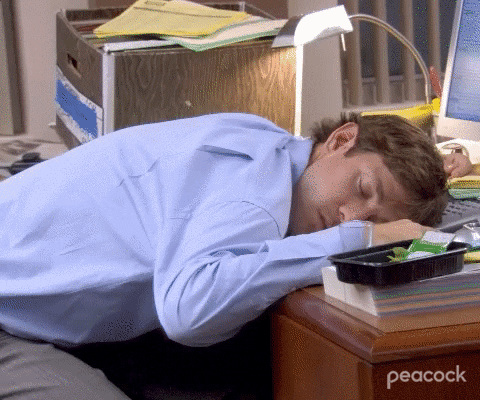 Working too much overtime? Don't end up like this.
Take advantage of your workplace EAP
An employee assistance program (EAP) is an external service that employers can provide to employees to support their mental health and wellbeing. It helps employees and their immediate family members access professional counselling and support services when they need it most.
It can assist those struggling with mental health issues such as anxiety or depression in a confidential environment with a qualified professional. An employee assistance program (EAP) is a practical way to protect your mental health during periods of high stress or uncertainty.
Protecting your mental health starts with being kind to yourself
Being a leader right now is challenging – even for those with years of experience under their belts. To protect your mental health, you need to prioritise being kind to yourself and aware of strategies you can put in place.
From here, you can find the happy medium of protecting your mental health and showing up for your team.