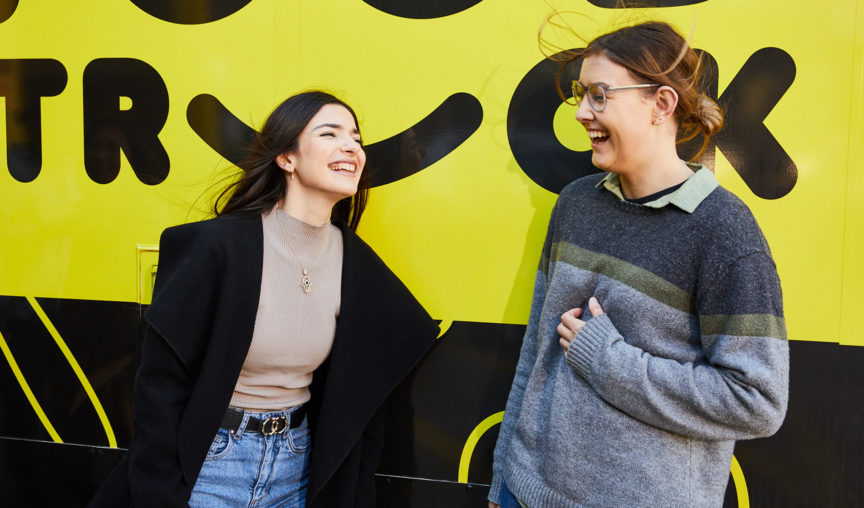 Workplace wellness isn't just another buzzword. It's a concept that can define your company culture and guide your team's path to success. It can also improve your bottom line, reduce burnout and boost overall employee engagement.
With so much on the line when it comes to workplace wellness ($33 billion in losses to be exact), we want to show you the companies who are leading the way and reaping the long-term benefits, big time…
Why is wellness in the workplace important?
💡 Remember, the way companies support wellness in the workplace can be one of the deciding factors for potential and current employees defining it as a great place to work and well… a not-so-great place to work.
And the numbers don't lie. A study revealed that 89% of workers at companies that support wellness initiatives are more likely to recommend their company as a good place to work. But what's more, is that employers' wellbeing initiatives are having a real impact.
The ability an employer has to help develop healthy habits for their employees is huge – 61% of employees agree that they have made healthier lifestyle choices because of their company's workplace wellness program.
If you're looking for some inspiration to design a world-class wellness program and see what the top players are doing, read on.
What is a workplace wellness program?
A workplace wellness program is an initiative or benefits an employer provides to their employees to help support their wellbeing. We all know how hard it is to create positive changes to our health and wellbeing, so having the support of your employer can help you achieve your goals – especially when we spend so much of our time at work.
When it comes to workplace wellness programs, they can span across different dimensions of employee wellbeing including physical, mental, social, financial or spiritual.
Whether it's weekly yoga programs, personal training sessions or even a crash course in managing your finances, workplace wellness programs can do wonders for your team's wellbeing.
Companies with the best wellness programs
Ready to learn from the leaders of the pack when it comes to world-class workplace wellness programs?
Let's dive in! 🏊‍♀️
1. Employment Hero
We don't mean to toot our own horn (oh, wait.. yes, yes we do 🥳), but we like to think of ourselves as one of the leaders when it comes to employee wellness.
At Employment Hero, employee wellness is ingrained in our culture for all – whether you're working in one of our office hubs or remotely. Wherever you are in the world, the team is provided with many perks that help support physical, mental and financial wellbeing.
How does Employment Hero support our team's wellness in the workplace?
Our team has access to an EAP (Employee Assistance Program) which provides employees and their families with free, confidential counselling sessions to support mental health
Weekly virtual yoga sessions for our remote employees
Weekly personal training sessions for our Sydney-based employees, as well as opportunities to participate in different sporting teams
Virtual and in-office happy hours, as well as many different social events throughout the year
Access to Discounts, Employment Hero's online marketplace with savings on thousands of everyday items, gift cards, memberships and more
Flexibility for remote working and giving the power to employees to choose when and where they work best
Healthy lunch and breakfast options in our Sydney office
And so much more!
💡 Like the sound of this and looking for a new challenge? We're recruiting! Check out our open roles here.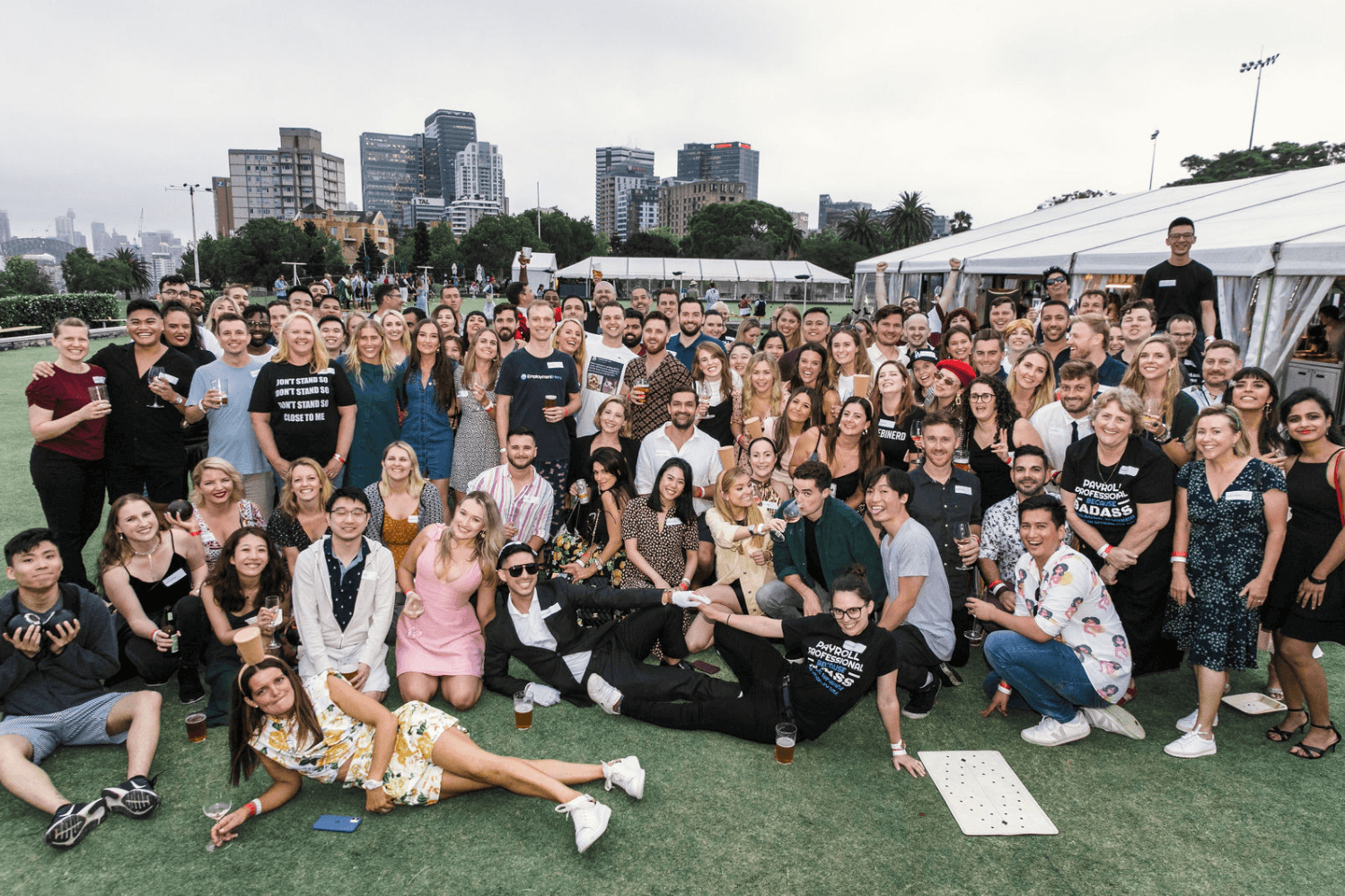 The Employment Hero team
2. Google
You're probably not surprised to see Google on the list of businesses leading the way in workplace wellness.
Employees can feel supported throughout their time at Google whilst enjoying extensive wellness benefits such as:
Onsite wellness services and healthcare facilities including physicians, chiropractic, physical therapy and massages
On-site fitness centres and fitness programs
On-campus cafes and kitchens with nutritious meals and snacks
Generous parental leave policies
Retirement savings plans
Access to financial planners and advisors
Ongoing career development opportunities
When you think about it, it's no surprise that Google is an industry leader when it comes to the way they treat their employees. With so many extra benefits and perks, there's a reason that they're known for their culture!
3. Microsoft
Microsoft is well known for their employee programs and their wellness schemes. With thousands of employees located all around the world, their dedication to wellness and supporting its employees wellbeing doesn't go unnoticed.
If you ever find yourself sitting at a desk in a Microsoft office, you can expect to experience these wellness perks:
Onsite wellness services and health care services such as optometrists, pharmacists and general practitioners
Onsite walking and running tracks
Access to basketball and volleyball courts, as well as baseball fields
Personal dry cleaning services
Personal grocery delivery services
Weight management, health screening and fitness training
Gym and fitness centre membership credit
Access to employee assistance programs
Onsite cafes stocked with healthy and nutritious meals
A focus on mentorship programs and socials groups
4. LinkedIn
At LinkedIn, their workplace wellness programs are based on six key principles, which they refer to as the six tenets of wellness – thoughts, breathing, nutrition, movement, rest and hydration.
Thoughts
This dimension of wellness is used to promote healthy thinking and mindfulness. LinkedIn places a large amount of significance on de-stressing and to help support this, installed mindfulness lounge areas.
The focus of these areas are to encourage activities such as meditation, yoga or deep breathing exercises to assist in unwinding and stepping away from a screen. It's just one of the ways they support employee mental health.
Breathing
Michael Susi, Senior Manager of Global Wellness at LinkedIn instilled breathing as one of the tenets of wellness. His thinking behind it? Everyone breathes, making it the first point to get people to start thinking about their own health and wellness.
To assist with this, LinkedIn issued breathing monitors to help employees track their breathing patterns.
Nutrition
Similar to many of the other perks enjoyed by employees on this list, LinkedIn takes steps to ensure that their employees have access to healthy and nutritious meals and snacks.
They even separate the healthy snacks from the not-so-healthy snacks by putting them in hard-to-reach places and out of view. Out of sight, out of mind. Simples!
Hydration
Hydration is key to being at the top of your health and wellbeing game, and the team at LinkedIn know it. Instead of offering sugary drinks, they offer fruit and vegetable-infused water in break rooms.
The result? A 31% decrease in soft drink consumption.
Movement
When it comes to movement and physical health, LinkedIn understands that for many, exercise is just not feasible. Instead, their goal is to offer ways that allow employees to be active and move outside of traditional gym settings.
They provide standing desks, encourage walking meetings and strategically place printers on the opposite side of the office.
5. Asana
Asana is another company leading the way when it comes to workplace wellness. With dedicated 'nap rooms' so you can rest up and recharge after (or during) a long day of work, it's no wonder that they're considered leaders in this space.
But not only this, they offer unlimited annual leave (or paid time off), with the goal of making your time in the office more productive than ever. And that's just two of the ways they support health and wellness in the office.
Employees can also access:
Daily yoga sessions
Free gym memberships
Three meals per day served by in-house chefs
Executive coaching
Health and wellbeing workshops
The wrap up
There you have it. The top companies of today leading the way in workplace wellness.
Feeling inspired to up your wellness game for your team? Ask your team for some input with an employee wellbeing survey (hint: you can use Custom Surveys for this!) and go get to it!
Looking for ways to improve your company culture? Download our Guide to better workplace culture here.
The workplace culture bundle