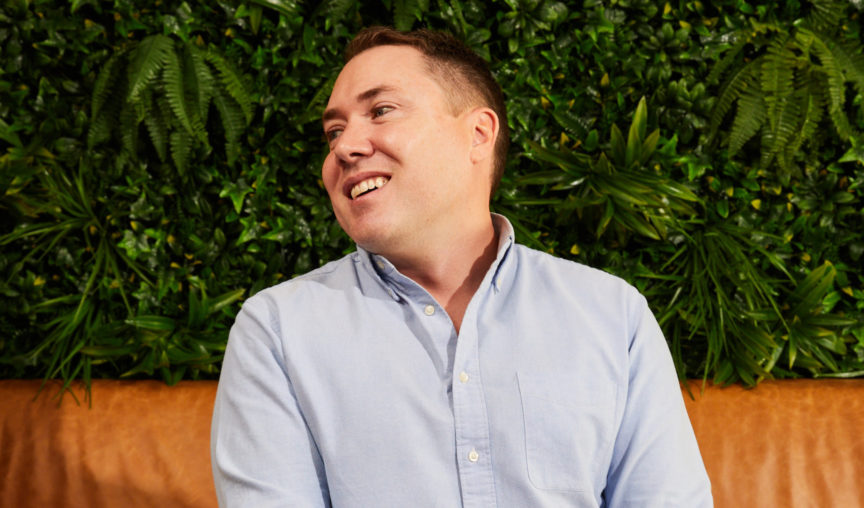 We all know that happier employees are more productive and engaged than their unhappy counterparts. We also know that there are many different factors that can influence the happiness of employees, with many workplace initiatives available to employers wanting to improve productivity and in turn profitability.
Why employee wellbeing is important
We've already covered many ways that employers can improve the happiness of their employees.
Reward and recognition programs, for example, can improve employee happiness and engagement. 58% of employees feel reward and recognition would improve engagement, whilst companies with reward and recognition programs can reduce voluntary turnover by as much as 31%.
"Happy employees are more productive, engaged and satisfied than unhappy employees."
Learning and development opportunities also improve employee engagement, with 94% of employees saying they would stay at a company longer if it invested in their career development.
On top of providing learning and development pathways, employers can also turn to workplace culture in order to improve employee experience, with 71% of respondents in this survey willing to compromise on salary over company culture.
Employers are also starting to recognise that mental and physical wellbeing are also crucial to employee happiness. 70% of employers in this study said they had taken steps to make their workplaces healthier by providing healthier snacks, providing personal training or yoga classes and even incentivising weight loss.
Workplaces that promote employee wellbeing also see lower rates of absenteeism and improved productivity.
Employee wellbeing includes financial wellbeing
By automating HR and payroll admin with Employment Hero, business owners and HR professionals have more resources available to implement strategies and initiatives that can improve employee wellbeing.
So far, most of these initiatives have focused on physical, mental and professional wellness, but there's another aspect that deserves our attention too – financial wellness.
Financial wellness couldn't be more important to Australian employees than it is now. Wage growth has slowed, the cost of living continues to rise and though the housing market is growing, so too is the amount of personal debt, and retailers are feeling the pinch. And though you might think this isn't affecting your workplace, you might be surprised to find the contrary is true.
Financial stress in Australian workplaces
25% of working Australians feel stressed financially. According to AMP's Financial Wellness report, 1 in 3 employees feel they are less productive when they're financially stressed, with 49% of employees working paycheck to paycheck.
Our own research shows that 21% of Australians don't have access to $500 in case of emergency.
"1 in 4 Australian workers are financially stressed."
Financial stress costs Australian businesses over $31 billion annually in lost revenue. Though you may not know which of your employees may be suffering from financial stress, you can introduce initiatives to better support all your employees' financial wellbeing.
Doing so won't just improve their overall wellbeing, it will also improve productivity, retention and engagement. Win-win, right?
Improving financial wellbeing in the workplace
So what steps can employers take to improve employee financial wellness? First, they can start a conversation. This doesn't have to be in person – employers can simply share financial wellness guides via email, or post them in common areas, along with links to ASIC's Money Smart or other free financial resources.
It's also important that employers are conscious of which employees might be most vulnerable to financial stress. According to AMP's report, Brisbane has the highest number of financially stressed workers (1 in 4) demographically, followed by Adelaide and Melbourne (1 in 5) and Sydney and Perth (1 in 6). By industry, transport, postal and warehousing workers experience the most financial stress (25%), followed by administration and hospitality (24%), finance and insurance (21%), and retail, healthcare and social assistance (20%).
If budget allows, consider having a financial advisor attend the workplace and host an introduction into financial literacy. Employee assistance programs (or EAPs) can also provide employees who are financially stressed with the resources to better manage their wellbeing and identify areas that may be contributing to their financial stress.
Smaller things like providing breakfast or allowing employees to work from home where possible to reduce transport and/or childcare costs can also help employees feel more supported. Even those who aren't experiencing financial stress will feel better knowing their employer cares for their financial wellbeing.
The final word
Ultimately, showing employees that you care about all aspects of their wellbeing (physical, mental and financial) is about more than helping your employees. It'll also help your business.