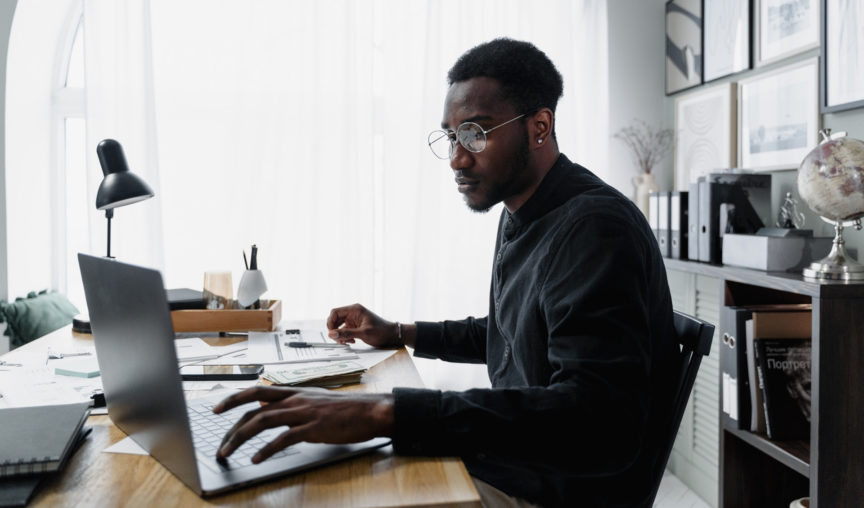 Over 2,000 years ago, Aristotle said " First, have a definite, clear and practical ideal; a goal, an objective. Second, have the necessary means to achieve your ends: wisdom, money, materials and methods. Third, adjust all your means to that end."
We all have dreams, goals and objectives but more often than not, we struggle with the means and adjusting those means – particularly when one of those means is money.
The first step to financial health is learning how to set strategic financial goals
Without a plan in place to adjust your means, it's all too easy to see your money eaten up by small expenses, nights out, and the odd treat. On their own, these may not seem like big purchases, but they can quickly add up to make a dent in your ability to save.
The first step to taking firm control of your finances, living debt-free and being able to save up for the things that matter most (not to mention having a slush fund in place) is goal setting.
What is financial goal setting?
Financial goal setting and a clear understanding of where your money is going are the foundations for financial success.
If you've ever been caught out by a direct debit bill or checked your bank account only to realise there was way less moola than you thought, pay attention (we say with the utmost politeness). Simple steps can lead to bountiful results.
How to dream big but set SMART goals
Your dream house. A new car. A luxury holiday. Seed money to start a business empire. We are all for dreaming big. The secret to success is dreaming big but thinking SMART.
SMART goals are specific, measurable, attainable, relevant and timely.
No matter how ambitious your end goal is, break it down into a series of SMART goals, and you'll be setting yourself up for success.
Be specific
First, it starts with being specific. Say you want a new car, great. How much is that going to cost? "Write down what your financial goal is and how much money you need to achieve your goal" says our resident Financial Advisor, Alex Kostava
"You need to have a clear understanding and vision of why you are saving in the first place."
Measure your goal
Next, how will you measure your goal? "Write down the time frame for when you want to achieve your goal. Is it in 6 months, 1 year, 2 years or 5 years time?", says Alex. Notice how Alex keeps telling you to write things down?
That's because the mere act of writing your goals down makes you more likely to achieve them.
Make sure your goal is attainable
Now it's time to work out if your financial goal and the time frame you have set up are attainable. Says Alex, "Do the math and work out if the timeline you have set to reach your savings goal is achievable.
Consider the resources you have in place (your incoming pay and outgoing expenses) and then use a budget planner to work out how much you can save each week, fortnight or month".
For example, you might want to save $25,000 for a new car in 18 months, but if you realise you can only put away $150 a week, then this goal is no longer attainable.
It's time to make adjustments to your goals and your spending habits.
Make your goal relevant
Budgeting and ensuring your savings remain untouched can be challenging and that's why it's important to make sure your goal is relevant.
Choose a goal that resonates with you and has a real-world impact in your life.
For instance, a new car might mean you'll be able to drive to work, go on a road trip or just feel more safe in the car (and let's face it, driving around a new car is also way more fun).
Think about why your goal is important to you and WRITE IT DOWN.
Set time frames
The last part of setting a SMART goal has already been touched — timeliness. Set a time frame for when you want your goal to be achieved and then set up shorter deadlines for when mini-goals will be met.
Think about each step and what you are going to do every day, every week or every month in order to achieve your financial goal. It's also been proven that tracking goals lead to increased success; you are able to see how far you've come and how much further you've got to go.
According to a study by Censuswide and Geckoboard, setting growth targets and constantly tracking progress increases your chances of actually achieving your goals. And so when you set up your time frames, decide at what points you will track and assess your progress.
Says Alex, "tracking your progress is important; as you see your savings grow it gives you the motivation to stay disciplined. Reaching certain milestones (like reaching your first $1,000) also helps you psychologically. It proves that you can stick to a savings plan and that you are getting closer to achieving your goal".
SMART goals in action
What does a SMART goal look like in action? Let's use our new car example.
You want to save $25,000 for a new car. You'd like to save this amount in 18 months. That means you'll need to save $1,389 per month. Is this doable? Sadly no.
What if we lengthened the time frame by 6 months? That means you'd need to save $1, 042 (we rounded this number up) per month. Can this be done? Yes. Great. How often will you put money aside? Weekly? Wonderful.
It's time to set up a direct debit transfer to make it happen. Then set a day and time where you check your account balances and review your budget.
Says Alex, "Once you have set out how much you need to save per week or month to achieve your goal, set up a savings plan. Put away the set amount into a separate high interest savings account. To help you do this you can set up an automatic deduction each pay period. Keep your savings separate from your everyday transaction account, it will reduce the temptation to dip in".
Now you know how to set SMART goals, it's time to learn how to create a budget.
Resource List
Learn more about setting goals and self-improvement with these great reads.
Connect with one of our financial experts to learn how you can get the most out of your money
Disclaimer: Any references to financial products or services or any financial information contained on this site are provided by Employment Hero Financial Services Pty Ltd ("EHFS") ABN 58 606 879 663, AFSRN 001234046, CRN 479495. EHFS is an authorised representative of Ballast Financial Management Pty Ltd ABN 41 086 601 041, AFSL Number 233 180 and an authorised credit representative of Loan Market Pty Ltd ABN 83 105 221 967, ACL Number 390222. Any advice on this website is general advice only and does not take into account your particular circumstances, objectives and needs. Before acting on any advice on this website you should assess or seek advice on whether it is appropriate for your financial situation, need and objectives. A Product Disclosure Statement (PDS) or other disclosure document may be available for products and services described on this website. You should obtain and consider the PDS or other disclosure document relating to the product or service you are interested in before making any decision about whether to acquire or continue to hold the product or service.