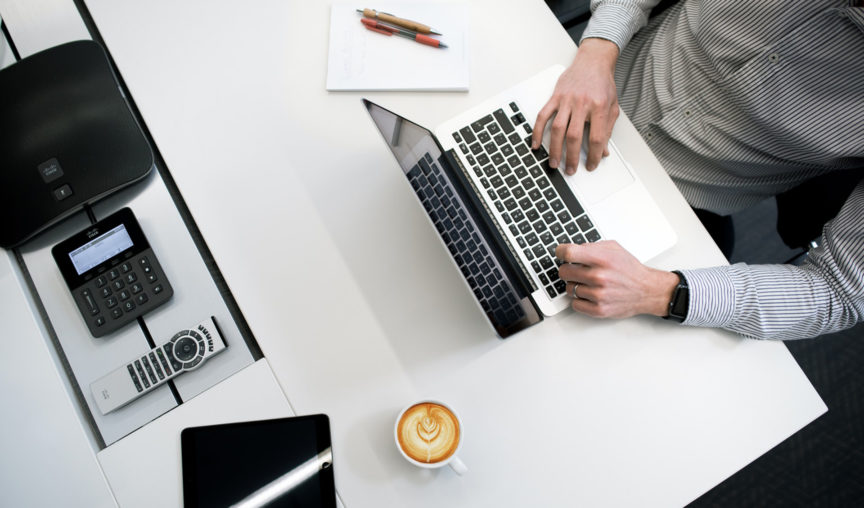 What's your least favourite workplace stereotype? Is it the dusty instant coffee, the old-school hierarchies, the office gossip, the uncomfortable shoes? Whatever it may be, there's a lot to dislike about work – at least, in the traditional sense of it.
Boring, outdated and just plain ridiculous workplace practices have created an environment which would make many dread going to work on a Monday. But work doesn't have to be this way. Work can be an interesting, stimulating and even fun place (yep we said it) for employees to be.
But there are many outdated workplace practices that are holding many businesses back from creating a positive workplace.
What are the most outdated workplace practices?
To help you get the best out of your team, we're exposing all of our least favourite workplace practices.
Will you join us in giving these outdated practices the boot once and for all?
1. Dress codes
Corporate dress codes are so pre-2019. We're no longer in the Mad Men era (and there are plenty of reasons to be grateful about that), so there's no reason for this daily fashion expectation. It's time to revolt against painful heels, uncomfortable ties and expensive suit jackets (unless that's your personal style, of course).
We reject the fact that employees have to wear comfy runners to the office and then quickly swap into corporate footwear underneath their desks. We're fighting against uncomfortable ties and freeing wardrobes of unremarkable button-up shirts.
Inspirational speech alert; we're so much more than what we wear. Your skills should not be determined by a snappy suit or an expensive handbag. We're flying the flag for a more accepting workplace, where you can be respected for your talent and acumen while wearing whatever you feel comfortable in.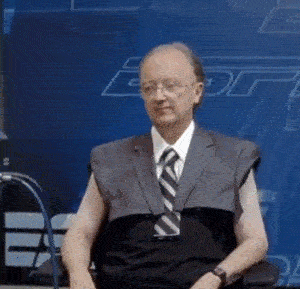 You do you.
2. Needing to be in the office for all working hours
Daily commuting, rush hours, angst over personal commitments and having zero time to go to the post office – no thanks! The 9-5 at the office work schedule was never conducive to humans' personal lives.
Not only does the structure make it really difficult to be a parent or carer, it makes it difficult to do things all people need to do – like go to the dentist, or the doctor, or escape the bustle of the office environment and knuckle down with quiet work.
Work flexibility also makes your workplace more accessible to a wider range of great talent. As well as parents and carers, offering flexibility can help neurodiverse people or people with a disability better access employment. This can widen your talent pool to include many amazing workers.
Speaking of which, when you have flexible working locations – or a distributed team model – you can boost retention and candidate appeal.
Have a colleague that wants to move for personal reasons but would love to keep their job? Done. Can't find any talent locally? No problem, the world is your oyster.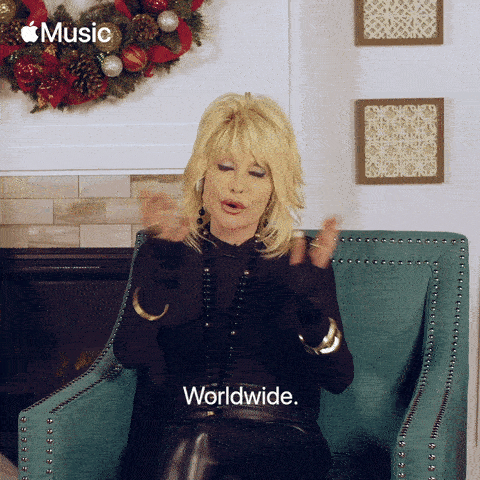 When we break through the mould of working only in offices – and we already know our workforce is more than capable – a long-term distributed approach can transform your business. Sound good? We think so too.
We've put together this comprehensive guide that has everything you need to know about managing a distributed workforce.
3. Back-to-back meetings
Everybody knows the feeling of having back-to-back meetings all day and then finishing the workday with dread knowing that you didn't complete anything on your to-do list. They're not only eating into your workday, but they're probably having a real economic impact on your business.
According to TED, executives spend an average of 23 hours a week in meetings, and 7.8 of those hours are unnecessary and poorly run. One-quarter of meetings are spent discussing irrelevant issues, 50% of employees find meetings unproductive, and 9 out of 10 employees daydream in meetings.
With all of this going on, it shouldn't come as a surprise that 75% of workers have received no formal training on how to conduct a meeting. So allow us to give you a crash course. Before you call your next meeting, ask yourself a few questions:
Does your meeting have a purpose?
We know it's a harsh question, but you really need to make sure that your meeting has a clear purpose. What are you trying to accomplish by holding this meeting? Do you have the necessary information to run this meeting?
If you have a meeting scheduled but it's very general in nature, consider adding a more formal objective or canning it altogether.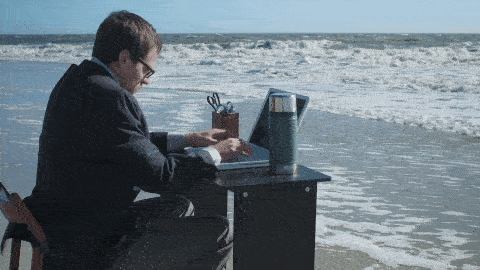 Please no Oprah.
Do you have an agenda?
Every meeting needs a clear agenda. With a purpose in mind, set out a clear plan for the meeting that covers all necessary discussion points. Distribute the agenda prior to the meeting to all relevant employees, and highlight any points that attendees may need to prepare for.
Once you're in the meeting, stick to the agenda. If things start to head off-course, gently bring them back to the plan. If you uncover something that's important but not related, don't let it dominate the duration.
Make a note to address it later and carry on down the path of the agenda.
Keep to the planned meeting time
There's nothing worse than when a quick meeting starts to blow out into an endless void where time and space cease to exist. Make sure that you're keeping to the clock on the front and back end of the meeting.
Start promptly and keep momentum as you work through the agenda.
If there's still plenty to discuss at the end of the meeting, schedule another instead of letting it stretch out. This will allow your team to properly plan their days, workflows and deadlines.
Don't let one person dominate the conversation
As a manager, it's your responsibility to ensure everyone in the meeting is contributing. If you can see that someone is dominating the conversation, step in. No one likes an awkward moment, so take a neutral approach with this one.
Try one of these gentle lines to keep the conversation moving between attendees;
"I'd like to hear what [name] has to say."
"I'd like to hear what others think about that."
"[name], I'm sure you'd have some interesting thoughts on this matter."
"[name], could you speak to the next item on the agenda?"
Wrap up the meeting with clear action points
At the end of the meeting, you should have a clear idea of what the next steps are to move forward with your objective. Quickly go over what has been discussed and ask the attendees if they have any questions about the conversation.
Following the meeting, put together an action plan of points and circulate it with your meeting team.
4. Rewarding overworking
"Congratulations to Janine, who's been working until midnight and through weekends to get ahead of reports…" We're going to stop you right there.
If you've ever found yourself starting to say something like this statement to your employees, you're doing more harm than good.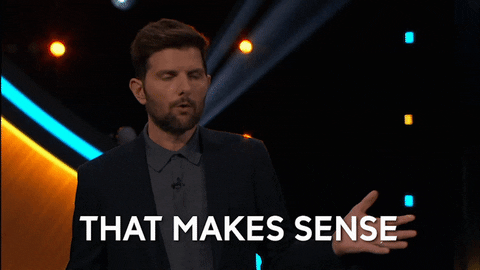 Our 2021 Wellness at Work Report found that employees with poor work-life balance are 67% more likely to get burnout. This seems like a pretty obvious, if not depressing, finding. But what you might not expect is the fact that overworking actually impacts productivity.
Those with a poor sense of work-life balance were a staggering 174% more likely to experience low levels of productivity. So when you reward overworking, not only is your team heading for major health problems, there's no return for the company.
It's a lose-lose situation that's got to go.
5. Annual performance reviews
Ahh, performance reviews. The time of year that managers and employees alike often find themselves dreading. But you shouldn't be dreading it. And your employees definitely shouldn't be dreading it.
There's a much more effective model that could be transformative for your team members and business.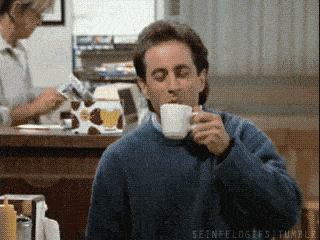 What not to do.
You want to make performance reviews an experience that can motivate, inspire and reward your team members for their hard work over the last 3, 6 or 12 months. As a manager, you want to use performance reviews to support employee growth and give them the confidence and pathway to achieve more than they did the year before.
If we think of the traditional annual performance review framework, managers would often wait to tell their employees of their downfalls in the meeting, which can often be a shock for the person on the receiving end if it's the first time they're hearing it. This can have a negative snowball effect on your workers if they're unaware of their performance.
Imagine waiting an entire year to find out how you're performing in your role or even worse, waiting a year to find out you're underperforming! Regular feedback for your workforce is the way to go.
Want to learn more about how to overhaul your performance review process? Download our Managers Guide to Performance Reviews and see your team thrive!
6. Strict hierarchies and feedback structures
While we're on the subject of feedback… The way we give and receive feedback is changing – for the better. Feedback was once a one-way street, from managers to their subordinates – mostly given during ineffective annual performance reviews or via awkwardly worded emails.
But in order for your business to thrive and for your workplace to operate as smoothly as possible, regular feedback is a must.
There are many ways and methods to create this two-way feedback system, one of which is the concept of 'Radical Candor'. Coined by former Google employee Kim Scott, radical candour is a feedback methodology that combines caring personally while challenging directly.
In other words, this is very clear feedback that comes from a thoughtful place. This can help you skip the passive-aggressive email and cut to the heart of the issue.
Check out Kim's quick breakdown:
This methodology brings real human relationships to the workplace whilst also being highly productive and effective. Critically, this feedback needs to exist across the spectrum of your organisation.
From leaders to juniors and everyone in between, feedback needs to be encouraged and embraced. This can do wonders for your team as individuals and also drastically improve your workplace culture.
When you break down the hierarchy of feedback, you can see significant change occurring through all levels of the business, ultimately leading to growth.
7. Just… filing cabinets
Filing cabinets might just be our biggest pet peeve on this whole list. They're big and clunky. They're unhelpful. They're home to our second most disliked office item…paper *seethes*.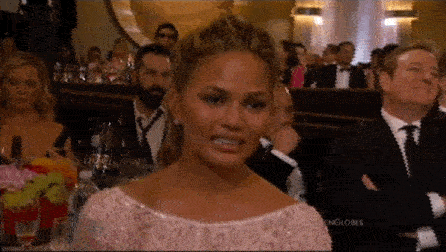 Nightmare fuel.
Looking for an urgent piece of paperwork in an antiquated filing cabinet has got to be one of life's great horrors. Thankfully, this is simply no longer necessary in our digital world.
Whether your team is embracing remote work or only using the office on an adhoc basis, paper forms and filing cabinets are simply not practical for the modern workplace. These two items are slowing you down and costing your employees time which ultimately means costing your business money.
When it comes to HR documents, an HRIS (Human Resources Information System) can be a time and effort saviour, and allows you to give filing cabinets the boot for good.
You can easily manage leave requests and calendars, give your employees a self-service system for their personal details and access payslips, timesheets and contracts with the click of a button – all from the cloud.
Aside from reducing HR admin, a digital solution can also help you gain better insights to your workforce. Automate sending employee surveys with an employee management software like Employment Hero. Save time sending out paper surveys, and spend more time taking action on employee feedback!
The next generation of HR software is here – and it's simplifying life for all HR managers, administrators, leaders and business owners. Read more about Taking HR Digital.
Get started with modern workplace practices
The future of work is global, inclusive, paperless and free of uncomfortable shoes! While we'll leave the wardrobe for you to revamp, we can help you with effective reward and recognition, paperless HR, feedback and management from anywhere.
Talk to one of our small business specialists today about how you can transform your work practices with Employment Hero.