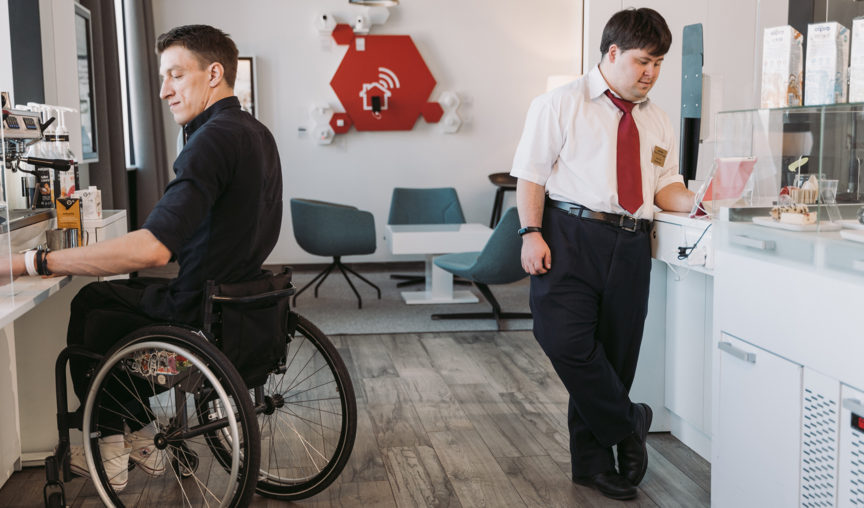 It's a disappointing but true fact that most people with disabilities worldwide continue to encounter significant barriers in the workplace in 2021.
The UN finds that approximately 386 million of the world's working-age people have some kind of disability, yet the majority of this population aren't being given an opportunity to work.
Whether they are barred from employment during recruitment or are forced to leave the workplace due to negative experiences – the unemployment rate of people with disabilities is much higher than that of people without disabilities.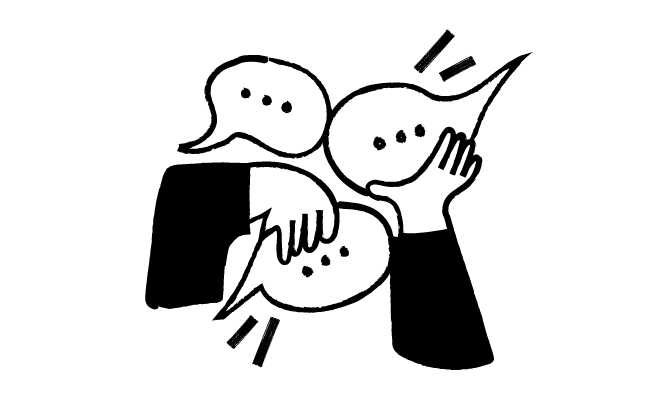 As we've explored throughout our 2021 Diversity and Inclusion series, fostering diverse and inclusive workplaces opens your business up to invaluable diverse thinking.
Diverse and inclusive workplaces can also make a significant impact beyond the office door, creating better professional lives for people from minority groups and driving change in society-wide inequalities.
What barriers are people with disabilities encountering in their professional lives?
For those who are employed, many people with a disability are likely to face discrimination at work. 48% of workers with a disability reported experiencing discrimination or harassment at work in the last 12 months.
Considering the workplace experiences of people with disabilities should be an essential part of any diversity and inclusion strategy – but according to the Return on Disability Group, only 4% of companies that claim to prioritise diversity consider disability in their initiatives.
Simon Darcy, Professor of Social Inclusion at the University of Technology Sydney, is currently undertaking research on Disability Entrepreneurship. His studies suggest that there are several clear reasons people with disabilities are increasingly looking to entrepreneurship; from difficulty in finding employment to being left in entry level positions.
"There's an ABS stat that we've got in the report that people with a disability have higher rates of self employment and entrepreneurship than the average Australian. So it's 13.1% as opposed to 9.2%, which works out to be a 43% higher rate of entrepreneurship, with differences between the disabilities. "
One person said, 'I just kept beating my head against a brick wall when it came to even getting interviewed for a job' – they literally filled out hundreds of applications. When they got their foot in the door, they didn't feel that their career was going anywhere. They were left on an entry level position for 5 or 10 years. They weren't considered for promotions or continuing professional development in those areas."
Throughout employment, people with disabilities are often encountering direct and indirect discrimination.
"They may be socially isolated in the workplace. In the most recent report, a person said, 'you never feel at ease because people think that you got the job not because of your ability but because of your disability' and there's antagonism from other employees."
"There's been some really good research about employee acceptance. It might be around the socialising that goes on in the workplace. From personal experience, I know why I haven't been invited – because the location of the social occasion was in someone's house and that house is not accessible. Therefore you don't get invited and you're not seen and if you're not seen you're not as likely to be invited to another social occasion that goes on around the workplace."
Attitudes and misconceptions
Often this behaviour is spurred by attitudes and misconceptions about workers with disabilities.
"To be quite frank, there's a series of hostile attitudes towards people with disabilities that are unexplainable, but they exist and we see that behaviour from recruitment right through to retention, in every stage of the HR process," says Simon.
There's often a lack of understanding that is leading these attitudes, which makes them difficult to challenge. Misconceptions can lead to a lack of opportunities, adjustments, or due consideration for a role.
Barriers to professional development
Beyond socialising with colleagues, there are many barriers to professional development and networking opportunities.
"The individual may not be considered to go to a professional development course because somebody thinks there might be an access or cost issue involved and they don't include that person in the conversation," says Simon. "So they can be overlooked and not know that they're being overlooked."
One of the greatest reasons for people turning away from employment towards entrepreneurship? They felt underutilised in their workplaces, and felt they weren't encouraged to work towards their full potential.
"Probably the greatest thing is people just feeling that they had more to offer and they needed to make that decision that it's time to take a risk and go out and create a business."
"They also want to give back. They see people with disabilities all the time being represented as recipients of support and help, and these people want to support and help not just other people with disabilities, but the community generally. They want to be seen to be good and useful members of the community and to provide opportunities."
How employers can take action
Employers can do lots of things to make the workplace more welcoming and inclusive to people with disabilities.
Honestly examine your numbers
"People say, if you're not measuring it, it's not getting done," says Simon.
"So I think that organisations, before they look to see what they can do, need to see what they're currently doing. Data is king, so have a look at your profile."
Start by asking some tough questions of your business;
How many people with disabilities do we currently employ?
Are most of our employees with a disability in entry level positions? Are they receiving fair opportunities for growth?
What is the retention rate of our employees with disabilities?
Is there pay parity between staff members in the same position?
Consider putting some targets in place around all of these areas, and hold senior staff members accountable for reaching these targets.
Understand that cost does not have to be a roadblock for businesses
"I think that things like cost become an excuse," says Simon.
"In fact, there's an excellent Commonwealth Government [Australia] program called 'Job Access' that's available to every individual that's got a disability that has a job."
"They do everything from a $25 attachment for the driving wheel on a car, right through to literally tens of thousands of dollars worth of adjustments for a business so that that individual will be employed. So there may be 'cost issues' but they're rather solvable and those types of programs do a wonderful job of taking that out of the equation."
💡 Programs to financially support employers in implementing tools and equipment for employees with a disability.
Create organisational change
"These things don't occur top down and they don't occur bottom up, they require an organisational cultural change," says Simon.
"So it requires signalling and leadership but it also requires middle managers to value that as well. It also requires training throughout the organisation."
This should lead to a company-wide understanding of the experiences and needs of people with disabilities, from employees to future recruits to customers.
"I'll give you an example of that – with hotels, if the person that answers the phone from reservations can't give me some fairly basic information on if they have an accessible room and what are the features in it, then I'm not going to go ahead and book."
Show that you're an inclusive workplace
"I think that an employer can signal that they are open to people of all abilities and socio-demographic, to work for their organisation," says Simon.
Consider putting an inclusion statement on your job ads to show that you are an equal opportunity employer. Incorporate accessibility in your company assets, including 'brochures, website, company documents, the way you advertise yourself. It's an embracing of all so that you're an organisation that can honestly say we've got the best person for the job and we know we have because we've given everybody the opportunity to apply for it."
Thank you to Simon Darcy, Professor of Social Inclusion at the University of Technology Sydney Read more about Simon's research here.
More free Diversity and Inclusion resources
We've included everything you need to know about Diversity and Inclusion in our free HR Handbook. Download now.
Diversity and inclusion handbook