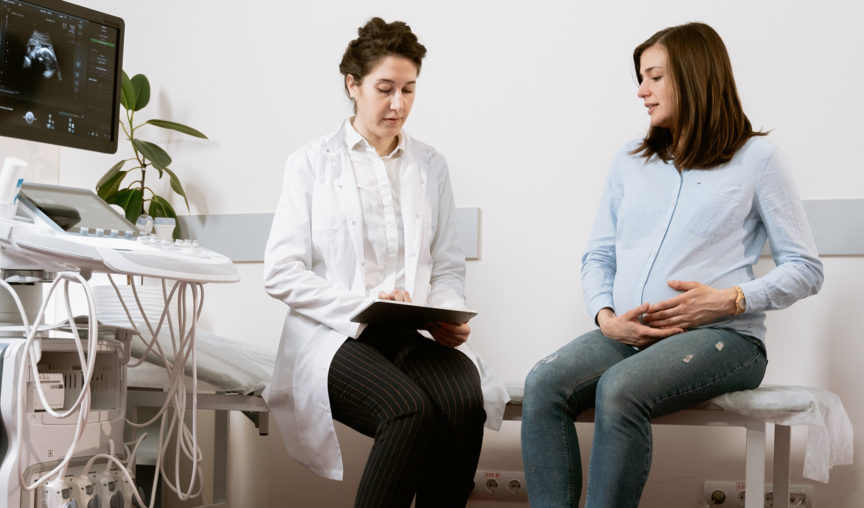 Eight out of ten women will become pregnant at some point in their working lives. Let's not forget women in their reproductive years contribute to almost half of the Australian workforce. So businesses need to recognise that pregnancy is not a burden to bear.
Instead, they need to be open to making changes and seeing the many benefits a pregnancy-friendly workplace can provide, such as higher staff engagement, productivity and retention.
Creating a pregnancy-friendly environment requires a little less conversation and a little more action (thank you, Elvis). Avoid waiting until you have a pregnant employee to implement policies and procedures.
By providing the necessary support and information, you can help your expecting employees have a healthy pregnancy while continuing to make valuable contributions to your business. Let's not forget, there's more of an incentive for your employees to return to work after their maternity/parental leave.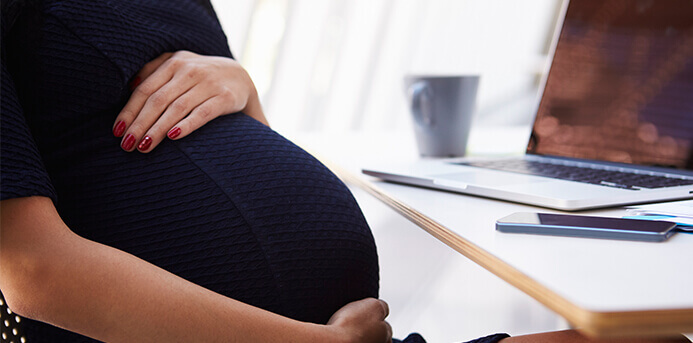 Source: Better
Why is it important to create a pregnancy-friendly workplace?
Health, support and safety initiatives for pregnant employees speaks volumes about the importance of family in the workplace. Every step you take to create a more pregnancy-friendly culture implies your business cares about its people.
There are several benefits to creating a pregnancy-friendly workplace, such as:
Healthy pregnancies and babies
Greater long-term engagement and productivity
Reducing absenteeism and turnover
Retaining talent and knowledge
The physical changes during pregnancy differ from woman to woman. While many enjoy good health, others may struggle to adapt and keep up with the same degree of work. Not to mention the psychological changes that also need to be considered. These can be extremely difficult and overwhelming for expecting mothers. In today's highly competitive market, organisations need hard-working, dedicated, motivated and healthy employees.
What many workplaces fail to recognise is the role they play in maintaining high levels of engagement and wellbeing. This rings particularly true for pregnant employees. Without policies and initiatives supporting expecting parents, you run the risk of losing top talent to your competitors.
To show your staff that you're a pregnancy-friendly workplace, you can:
Implement policies and procedures that protect pregnant employees from harassment, discrimination or harm
Assess possible workplace hazards or health risks for pregnant workers
Undergo the necessary changes (where feasible) to support safe work
Distribute relevant information and support to staff who are expecting
Provide ongoing support for new parents when returning to work
If you're interested in learning more about how to create a pregnancy-friendly culture, we've provided a few tips and tricks below.
Implement policies and procedures for accommodating pregnancy
Employers are encouraged to implement maternity policies and procedures that are flexible, non-discriminatory and comply with recent legislation. The exact requirements and components may differ for each employee, role and working environment.
Depending on specific job tasks, employers may need further assistance in designing suitable policies and procedures. You want to design policies that are helpful to staff.
There's no use implementing rules and guidelines that are going to cause more harm than good to your organisation. Policies set the tone for how your company supports new parents, while also helping establish boundaries for acceptable behaviour.
Many general policies already ensure the health and safety of working and expecting parents. However, we suggest implementing further programs and procedures that cater directly to pregnant women in the workplace. This will ensure the most effective outcome for those directly affected.
We recommend designing policies around the provision of roles during pregnancy, the postpartum return to work and accommodation for breastfeeding/the expressing of milk. All policies and procedures must be clearly articulated to staff.
Note: All policies should consider the privacy and confidentiality of medical records, work health and safety and anti-discrimination legislation.
Did you know that Employment Hero can help you manage your policies? Our all-in-one HR platform provides you with policy templates you can use to help support your team. If you'd like to learn more, get in touch with one of our small business specialists today.
Conduct a risk assessment
As an employer, you have a duty of care to provide a safe, secure and healthy working environment for all employees. Each pregnancy in the workplace requires their own assessment to identify the relevant needs and risks.
There are a number of risks to be considered when designing a pregnancy-friendly workplace. These can be divided into two categories, either – 'soft' or 'solid'. Soft risks are those that can be adapted to suit the needs of each employee, whereas solid risks are those incapable of change. An example being toxic chemicals or heat exposure.
Working in itself will not increase the chances of an employee having an unhealthy baby. However, as an employer, there are certain measures you can take to plan ahead, modify roles and reduce any potential hazards. All employers must conduct a workplace health and safety risk assessment to identify relevant hazards for expecting employees.
The Australasian Faculty of Occupational and Environmental Medicine says the following four-step process applies to all businesses:
Identify relevant hazards that could harm a pregnant employee or her unborn child
Assess the risks associated with the hazards
Adopt control measures to eliminate or reduce the risks
Document and review the risk assessment as processes or work equipment changes
Source: Raising Children Network
Modify roles and working arrangements
For the vast majority of women, working while pregnant is completely safe for both her and her baby's health. However, some workplaces do require specific adjustments. It's essential to recognise the different needs and experiences throughout each of the trimesters.
During the first three months, many women face nausea, fatigue and possible 'morning sickness'. Others may have no symptoms.
While the majority of women experience regular cognitive function throughout their pregnancy, a lack of sleep, higher levels of stress or underlying physical/mental health issues can negatively impact this.
If an expecting employee experiences extreme fatigue, stress or morning sickness, they may require additional leave or reduced hours during the first trimester if a business cannot accommodate necessary workplace changes.
During the final trimester, we recommend reducing the number of total hours worked unless a certified medical practitioner approves them. In some cases, long hours may be unavoidable. If this is your business, be sure to provide your pregnant employees with additional breaks and flexible seating or standing arrangements.
Ensure easy access to restrooms, meal breaks and a designated stretching or exercise area. It's difficult for all workplaces to accommodate expecting mothers safely.
There are several circumstances in which pregnant women are unable to continue working at the same capacity or area, such as – handling chemical hazards or complications in their current pregnancy. In the event of such circumstances, consider how the job role can be modified to reduce potential risks and ensure the safety of both mother and child.
Where feasible, this could mean implementing flexible working arrangements or alternate duties. Ceasing work entirely should be a last resort after careful consideration of medical and workplace instructions.
Identify and address pregnancy-related discrimination
Throughout the various stages of pregnancy, the needs of every woman – both physical and emotional – are subject to change. Accepting these changes is not a sign of weakness, and asking for help does not make a woman incapable of her role.
These highly outdated misconceptions are the reason for majority of sex discrimination claims reported each year. Throughout their pregnancy, women are commonly faced with the expectation of performing at the same level.
These expectations not only stem from bosses and fellow colleagues – but are also self-imposed. Under the Australian Sex Discrimination Act, it's illegal for an employer to discriminate against a woman because of her pregnancy. This also includes parental discrimination.
Examples of sex discrimination against a pregnant employee include:
Asking an employee if they are expecting
Limiting opportunities for a promotion or leadership position
Making inappropriate comments or remarks related to their pregnancy
Termination due to pregnancy
Denying sick or maternity/parental leave benefits
Unfortunately, the numbers show one in two Australian mothers are subject to pregnancy-related discrimination in the workplace. Shockingly, 84% of mothers who've experienced sex discrimination say it had an adverse impact on their mental health or finances.
Impact of discrimination on pregnant women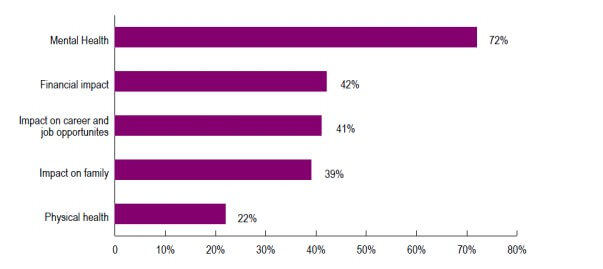 Source: Australian Human Rights Commission
Pregnancy-related discrimination can be both direct and indirect in nature. For example, demotion or dismissal on the grounds of pregnancy is considered direct discrimination.
Whereas, a policy that applies to all employees except those who are expecting, is an example of indirect discrimination.
Create a safe space to support women throughout their pregnancy
There's no obligation for your employees to inform you of their pregnancy. That being said, they must provide at least ten weeks notice before applying for maternity leave.
As an employer, you're encouraged to create a safe and secure environment for your team to alert you of their pregnancy. Early engagement allows both parties to assess any relevant risks or changes that need to be made to accommodate for the pregnancy.
Determining the unique and individual needs of expecting mothers is highly important in building a pregnancy-friendly workplace. There are a number of ways this can be achieved, whether it be through a survey, suggestion box, 1-1 or focus group.
Once you have successfully identified the needs of your employees, you can start designing a feasible and viable workplace plan. You should ensure all expecting parents are aware of any programs, services and benefits your business provides.
By creating a support network for expecting mothers, you can help them navigate their journey to motherhood. This could be as simple as a community Slack channel for parents or mothers. These groups are an excellent way to provide advice, suggestions, tips and tricks for all things parenthood.
They can also supply resources to mothers struggling in their pregnancy or in need of extra support. Creating communities where parents and parents-to-be can openly share their experiences will show your employees you care.
The Wrap up
We understand that some workplace changes can't be made overnight. As the old saying goes 'Rome wasn't built in a day'. Rather than giving up at the first hurdle, start by developing a strategy or plan to help you phase in changes and decide who is responsible for what.
Generate awareness around new and already existing policies that help expecting parents navigate their pregnancies at work. Don't hesitate to follow-up on any adjustments and see if they are meeting the needs of your employees. This can also help you decide on any further action which needs to take place.
Be sure to involve your team in planning for a healthier and safer workplace, and don't be afraid to take a look at what other companies around you are doing. It's all about taking baby steps in creating a more pregnancy-friendly workplace (see what we did there?).
Understanding Parental Leave