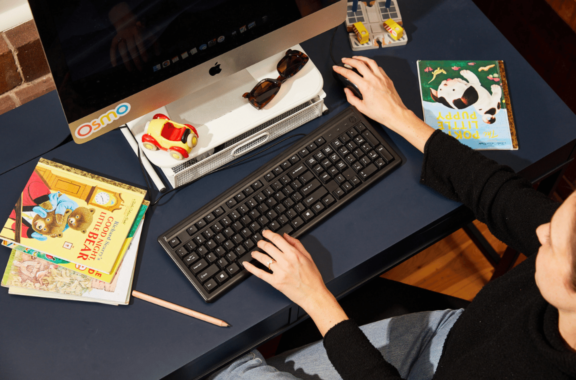 This fact sheet explains your obligations as an employer when it comes to parental leave, plus additional information around this complex topic.
The fact sheet includes;
How does Paid Parental Leave (PLP) work?
How does Dad and Partner Pay work?
What are 'keeping in touch' days?
What happens if there is a stillbirth or infant death?
What records do employers need to keep?
What is employer-funded paid parental leave?
How else can employers support working parents?
All government information was sourced from fairwork.gov.au.
Disclaimer: While due care has been taken in preparing the document, no responsibility is accepted by the author for the accuracy or suitability of the information contained. All liability is expressly disclaimed for any loss or damage which may arise from any person relying on, using or acting on any information contained therein. If you are unsure about how this information applies to your specific situation please seek expert advice from employment law specialists like those at Employment Innovations.
How does parental leave in Australia work?
If any of your employees are planning, expecting or adopting a new child, it's important to familiarise yourself with the various parental leave entitlements they can apply for.
This will not only provide you and your employees with greater assurance and assistance but also allow for both parties to plan ahead of the child's arrival. Under Australian Law, maternity and parental leave entitlements are primarily determined by the Federal Government.
However, employers should also consider State legislation and their own internal policies.
What are Australia's parental leave entitlements?
In Australia, the National Employment Standards (NES) refer to the ten minimum employment entitlements that must be provided to all employees. This includes parental leave and various other related benefits.
Any employment contract, award or agreement cannot be less than the NES or the national minimum wage. The NES help to establish the minimum entitlements for unpaid parental leave and those which are related.
Parental leave provisions refer to those that are birth and adoption-related, as well as the following entitlements:
Unpaid special maternity leave
'No safe job leave' or safe job transferrals for appropriate cases
Return to work guarantees
Unpaid pre-adoption leave
Paid parental leave scheme
Australia's Paid Parental Leave offers government support for new working parents. Through Services Australia, the scheme is designed to financially assist eligible employees when caring for a newborn or adopted child.
Your employees can opt to use their Paid Parental Leave before, after or during the same period as other paid and unpaid entitlements such as unpaid parental leave, long service and annual leave.
Paid parental leave is available for up to eighteen weeks for the child's primary caregiver, provided they meet the eligibility criteria. The payment is made directly from the government to employers and then passed on to employees in their regular pay cycle.
Paid Parental Leave is paid at the rate of the national minimum wage and is considered taxable income.
Through Services Australia, fathers or partners of the primary caregiver may also receive two weeks of Dad and Partner Pay, taxed and valued at the national minimum wage. Unlike paid parental leave, Services Australia makes the payment directly to your employees.
Changes to the scheme
A recent adjustment to Australia's Paid Parental Leave scheme means parents who give birth (or adopt) a child on or after 1 July 2020 now have greater discretion in how and when they use their Parental Leave pay. Initially, parents received the payment for an ongoing 18-week period.
However, as of this date it now includes:
a continuous Paid Parental Leave period of up to 12 weeks (60 payable days)
A flexible 4-week Paid Parental Leave period (30 payable days)
While the first period still needs to be used in the first 12 months of the birth or adoption of a child, parents can now choose to use their flexible period within 24 months. This can be taken in blocks of time as negotiated by you and your employee.
If parents wish to receive their payment in a continuous stream, Services Australia can simply start the flexible 4 weeks directly after the initial 12.
Important information for employers
A few common myths are floating around when it comes to the Paid Parental Leave scheme, such as small businesses being exempt. However, the Paid Parental Leave scheme applies to every employer, irrespective of their size or workforce.
For employers, the purpose of the scheme is to help businesses retain talent and keep parents connected to their work throughout their leave.
The scheme:
Recognises the significance in taking time off to bond and care for a new child
Promotes a greater work-life balance for working parents
Aids small businesses who are unable to fund any birth or adoption leave entitlements
Helps to increase the workforce participation for new parents
According to Services Australia, employers must keep a record of the following documents for any employee receiving Government-funded parental leave:
The amount of paid parental leave and the period it covers
The date of each payment made to the employee
The gross amount of the payment
The net amount paid and tax withheld
A statement which identifies the payment as part of the Paid Parental Leave Scheme
The amount of deductions from each payment.
Employers do not play a role in deciding whether an employee is eligible for government-funded parental payments. Services Australia is responsible for assessing suitable applications.
If the application is approved, employers will then be contacted and required to provide their employees with Parental Leave pay.
Employer-funded parental leave
If your business is in a position where they can afford to do so, you may decide you want to help prospective parents welcome their newborn into the world. This could mean offering additional benefits or entitlements through enterprise agreements, contracts or workplace policies.
These entitlements vary widely and are largely dependent on the size of an organisation.
For example, Deloitte is currently leading the way for working parents with family-friendly workplace policies. The company offers 18 weeks of additional paid leave to all new parents. As of 2019, Deloitte employees now have the option to use their leave flexibly over three years until the full entitlement has been exhausted.
Note: Employer-funded parental leave does not affect an employee's eligibility for the Government's Paid Parental Leave scheme. Employees are entitled to both in addition to their unpaid parental leave period.
Unpaid parental leave
All employees are entitled to 52 weeks of unpaid parental leave – provided they meet the eligibility requirements. However, if only the primary caregiver decides to take leave, they may request additional leave (up to 12 months) from their employer.
If they are a part of an employee couple, both members may take a separate period of up to 12 months. The term 'employee couple' refers to any two employees (not specifically from the same organisation) who are in a spousal or de-facto relationship.
Employee couples are permitted to take a maximum of 8 weeks (paid and unpaid parental leave) simultaneously. This is known as 'concurrent leave'. Concurrent leave must be taken in a minimum of 2-week blocks.
Pre-adoption leave
Pre-adoption leave is available to all employees planning on taking parental leave to welcome an adopted child into their home. This allows for two additional unpaid days to attend any relevant interviews.
Special maternity leave
Pregnant employees who are eligible for unpaid parental leave can also access unpaid special maternity leave if:
They have a pregnancy-related illness
The pregnancy ends after 12 weeks due to miscarriage, termination or stillbirth
In the event of a pregnancy-related illness, the special maternity leave will finish once the baby is born or the illness passes. For miscarriages, terminations or stillbirths, employees are only expected to return to their role once they are fit to work.
Note: Special maternity leave does not have any bearing on the amount of unpaid parental leave an employee can apply for.
Who is eligible?
To be eligible for Australia's unpaid parental leave, employees must complete 12 months of full or part-time service with their employer before the expected due date or placement of the child.
This may also include casual workers who satisfy the following requirements:
Have been employed by their employer on a regular and systematic basis for a minimum of 12 months
Were it not for the birth or adoption of their child, they would have a reasonable expectation of continuing their employment on a regular and systematic basis.
When can you apply?
To request parental leave, employees must complete the 12-month qualifying period before they are eligible. An employee is entitled to parental leave when:
They have given birth
Their spouse or partner has given birth
They have adopted a child under 16 years of age.
Pregnant employees may commence their leave up to 6 weeks before their expected due date. For partners or those adopting a child, their leave can begin on the day of the birth or adoption.
If a new parent requests an additional 52 weeks of unpaid leave, they must provide you with four weeks' written notice for any leave that is longer than four weeks. As their employer, you must respond within 21 days and justify your decision.
Return to work guarantee
The return to work for any new parent often comes with an array of mixed emotions. Some feel anxious to settle back into their team, while others may fear they will not be able to return to the same position. For these reasons alone, many employees avoid taking their entitlements in the first place.
Recently, the Australian Bureau of Statistics (ABS) found just one in 20 fathers take primary parental leave. In fact, Australian men continue to take less than 5% of parental leave entitlements each year.
Luckily, after parental leave, employees are entitled to return to the same role they had prior to the birth or adoption of their child. Under the NES, employees receive what is known as a 'return to work' guarantee, ensuring their transition back to working life is as smooth and as comfortable as possible.
Your legal right to maternity leave
Your right to maternity leave is inclusive of entitlement for working mothers to paid leave during a reasonable period both before and after childbirth.
As a measure to prevent discrimination against women in the workplace, maternity leave with pay or some form of comparable social benefit without loss of employment or seniority is required in Australia.
The UN Committee on Economic Social and Cultural Rights states under Article 9 of the International Covenant on Economic, Social and Cultural Rights (ICESCR) policy that a country should guarantee 'adequate maternity leave for all women, along with paternity leave for men as implemented in Article 3.
This ensures the economic, social and cultural rights of equality between men and women.
Australia currently maintains seven core international human rights treaties. Within these, the right to maternity leave is contained in article 10(2) of the International Covenant on Economic, Social and Cultural Rights (ICESCR)- external site and article 11(2)(b) of the Convention on the Elimination of All Forms of Discrimination Against Women (CEDAW).
The wrap-up
For any new working parent, having a child is both an exciting and nerve-racking time. There is an abundance of documents and materials to navigate, so staying up to date on the latest parental entitlements can be an overwhelming task.
That's why it's crucial for businesses to monitor the latest changes and provide helpful information to their employees.
If you as their employer have your own enterprise agreements or entitlements stated in their employment contract, it's important to check for any further payments or benefits working parents may be eligible for.
That way both you and your employee can work together to create the most desirable outcome for both parties.
Want to get more in-depth information about parental leave in Australia? Download our parental leave factsheet now.