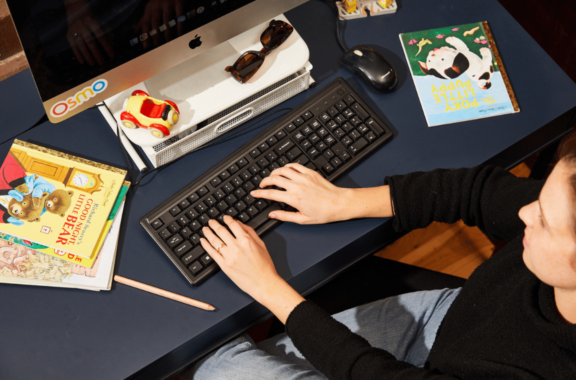 Being a working parent can be an incredible balancing act. With days made up of school drop-offs, deadlines, meetings, family time and household responsibilities, our working parents are clocking up some serious overtime.
We want to help businesses, especially small to medium sized businesses (SMBs), create the best possible environment for working parents. In doing this, we not only make a difference to parents' lives and boost retention, we create a space for everyone to feel valued.
The guide covers;
Understanding Fair Work compliance around working parent entitlements
How to set up flexible working
Creating a culture that celebrates parenthood
Empathetic leadership
Disclaimer: While due care has been taken in preparing the document, no responsibility is accepted by the author for the accuracy or suitability of the information contained. All liability is expressly disclaimed for any loss or damage which may arise from any person relying on, using or acting on any information contained therein.
How can people and culture support new parents?
Over the last decade, immense pressure has been placed on businesses – their people and their culture, to be more accommodating towards working parents. Whether this has been through large-scale adjustments to remote work or smaller-scale changes such as workplace aesthetics.
Almost all businesses have implemented policies and procedures to support working families. By investing time and energy into designing a more caring, nurturing and encouraging environment for new parents, you help create a strong workplace culture where all employees are free to be their authentic selves.
Meaning not just the side which shows up to work five days a week, but the person that extends to their family at home. If a manager or colleague fails to show support, being a working parent can be a highly demoralising and debilitating experience.
So, building a more supportive community and culture within the workplace can help new parents create a healthy work-life balance.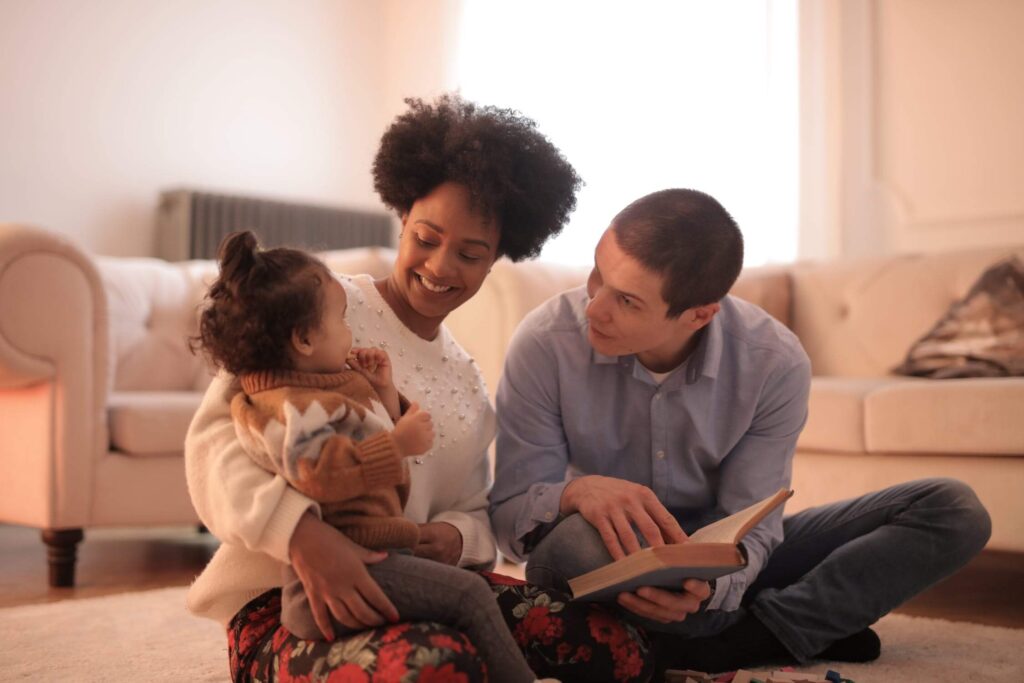 Why is it important to support new parents?
Being a working parent is the greatest juggling act of them all. Not only are you responsible for raising a family, but also maintaining a full or part-time career. Trying to find the perfect balance can be a struggle in itself and requires assistance from businesses, their people and culture.
All leaders need to learn how they can do their bit to encourage greater support and help make the load a little lighter. There's no denying that being a new parent comes with many unexpected challenges. However, one challenge they should never have to face at work is unsupportive people and culture.
When your employees feel comfortable at work, it can lead to greater work satisfaction, engagement and productivity; in turn, helping boost your bottom line results. In 2019, The Australian Bureau of Statistics found 21% of couples with children aged 0-4 both work full-time.
Not to mention the rise in families with employed mothers has jumped to 70%. Working families make up a significant portion of Australia's current labour force.
So, providing parental benefits, having family-friendly policies and setting the tone for a more supportive work environment is essential for all businesses.
The importance of having your people and culture team on board
Having your people and culture onboard with accommodating new parents will prove to be advantageous in the fight for talent. Companies will also experience lower turnover and higher levels of productivity.
Let's not forget the many skills a working parent can bring to the table, such as multitasking, conflict resolution, task delegation and organisation. These skills are critical to your business' function, so you want to try and support their development as much as possible.
Take Google for example. By increasing their paid maternity leave period, Google saw a 50% reduction in the number of working mothers walking out the door.
his initiative ultimately helped boost Google's bottom line while simultaneously retaining top talent.
Interested in learning how your people and culture can help support new parents in the workplace? Well, we've got you covered.
How to build a more supportive workplace and culture
To craft a supportive culture, you must first have the support of your people. Regardless of their role or level within the company, your people are responsible for embodying the kind of culture you wish to create.
Without their commitment and dedication, no amount of policies or procedures will help you craft a more supportive environment for parents.
Put an end to discrimination
Under the Australian Sex Discrimination Act, it's against the law to discriminate against a person because of their parental status and family responsibilities. Studies reveal one in two working mothers experience workplace discrimination.
Not to mention, 27% of fathers also experience discrimination in relation to parental leave and the return to work.
The Australian Human Rights Commission conducted a study on discrimination against women in the workplace and found one in five mothers are made redundant, restructured or dismissed during pregnancy after requesting parental leave or upon the return to work.
Shaping a more inclusive and family-friendly workplace is now considered an essential foundation for organisational success. Unfortunately, we still hear of horror stories where companies have failed working families.
Let's take a look at this…
Last year, SmartCompany reported on the unfair treatment of working mothers by Australian start-up, Envato. The company was accused of using maternity leave as a means to restructure the business, drastically changing roles upon the return to work and denying opportunities for career development.
Envato's mid-to-executive management failed to address employee concerns and were dismissive of the needs of new working mothers. To eradicate this kind of discrimination, employers and their employees must have a thorough understanding of various legal obligations and entitlements for families.
Be sure to clearly articulate the type of behaviour that is both acceptable and unacceptable in the workplace.
Help normalise breastfeeding
Under anti-discrimination legislation, breastfeeding is a protected right. Breastfeeding and pumping are critical to the health of mothers and their newborns. Start by reflecting on how your culture caters to the breastfeeding needs of mothers when returning to work.
Do they have a secure, comfortable and private place to express milk? Is there a refrigerator where this can be stored? Taking the necessary steps to provide a secure and comfortable place for nursing mothers will have a long-lasting impact on their physical and emotional wellbeing.
It also shows your people and culture care about their health.
Offer paid parental leave
Like any new parent might say — the first few days, weeks and months are the most important. Providing your employees with the time and opportunity to celebrate their new bundle of joy is essential for creating a more supportive company culture.
The last thing you want is for any new parent to dread the return to work. Paid parental leave is key to creating a more nurturing and supportive workplace. These kinds of policies show your company not only cares but values your employees and their family.
Research shows the numerous benefits paid parental leave can have on parents and children, for example:
Mothers have additional time to recover from childbirth and strengthen their mental/physical wellbeing
Mothers can breastfeed their babies for longer
Working parents receive greater financial/job security
Reduced stress levels in working parents
Let's not forget the many advantages paid parental leave can provide your business, such as:
Reduced turnover as employees are more incentivised to return to their work
Attracting to a wider talent pool
Greater work-life balance for employees leading to higher engagement and productivity
Embedding policies into your culture
Policies must be embedded into your company culture to ensure they're successful and sustainable. In doing so, you can also establish workplace 'norms' that protect and support working parents. Parental leave policies are an excellent way to make an impact on working families.
Note that the policies shouldn't just focus their energy on the specified time off, as the transition period is equally important. The period between finishing maternity leave and easing back into full, part-time or remote work can be highly stressful for new parents.
Encourage an open dialogue between HR or team leads with the new parents. This can be throughout the application for parental leave and the return to work. By doing so, you can help your employees feel less alienated and more comfortable in their first few weeks back on the job.
Note, all parental policies should aim to be as inclusive as possible. These days, caregivers aren't just limited to biological parents; instead, raising a child can involve all kinds of mothers, fathers, relatives, adoptive and foster parents. Companies need to consider how they will craft their policies accordingly.
Your goal should be to support all parents and families, regardless of their gender or structure. That way, new parents and caregivers can play equal roles in nurturing their families.
Did you know that Employment Hero has a policy library with access to many great templates? These policy templates can help support your team and build a great company culture. Want to learn more? Get in touch with one of our small business specialists below.
Encourage parents to speak freely about their family
Brown University Economist, Emily Oster, recently observed the "secretive" nature of returned parents after taking parental leave. Rather than speaking openly and freely about their children and home life, new parents prefer to remain silent out of fear of jeopardising their careers.
There were also fears of being undermined in their role or being perceived as less committed. We no longer need to view work and family as two opposite ends of the spectrum. The two can coexist peacefully without being at odds, and it starts with encouraging a more supportive community and culture within the workplace.
Sadly many working parents feel the need to hide or minimise evidence of their children in the office. If your company has its own head office, create a comfortable and inviting space for parents to talk freely about their family and experiences
If you want to show that your managers and team leads are also on board, encourage them to be a part of the group if they have children of their own. Perhaps they can decorate the space with pictures and drawings so their teams feel encouraged to do the same.
By personalising the workplace, your employees will find it easier to connect and exchange stories. In doing so, you can ensure both people and culture are creating a more open, cohesive and collaborative working environment for new parents.
If you're a remote-first organisation, offering a team support network for new parents is a must.
Try a community Slack channel for mums and dads to share any experiences, feelings, advice or milestones. Virtual channels act as a safe place for your remote teams to talk about all things family and people-related.
Offer flexible working arrangements
In today's rapidly changing workforce, remote set-ups have now become the everyday norm. However, the perception of flexible and remote work needs to be reframed, not just by senior management level but also amongst the team level. These arrangements should no longer be perceived as a way for staff to slack off.
Countless research and pieces of evidence suggest work flexibility is linked to higher levels of diversity, productivity, engagement and retention. By fostering a culture that encourages these flexible work set-ups, you can help new parents feel more secure in getting the job done from the comfort of their own home.
If your business is in a position to offer flexible working arrangements, you're already better equipped to support new working parents.
For starters, parents have more time to bond with their children; mothers can breastfeed or pump in the comfort of their own home and greater flexibility for medical appointments or health-checkups.
Where feasible, start by allowing new parents to work flexibly. The focus here should be on productivity rather than hours in seat. This can help your employees take any necessary time off for personal health reasons or to look after their children.
Remote work allows new parents to work the hours which are best suited to theirs and their family's needs.

Source: LifeWorks
Teach and practice empathy
'Empathy' is a word we often hear being thrown around, but how many of us truly know what that word encompasses? And how many of us practise empathy daily? We can never be sure of what happens behind closed doors, so it's important to learn how to be judgement-free and show people empathy
It's all about putting yourself in another person's shoes, feeling what they feel and seeing the world through their eyes. Empathy is about understanding how other people live and the experiences they have which shape their ideas, thoughts and opinions.
Unless you're a new parent yourself, it's hard to understand what that might look like. That being said, each and every experience as a new parent is different.
Some families may have children who struggle sleeping through the night, or perhaps they're fussy eaters; some require constant companionship, while others may face major health complications.
Consider changing team events
As fun as Friday night drinks at the office might be, they're not so inclusive for parents needing to rush home for their children. Catching up with your colleagues outside of work hours is crucial in building long-lasting relationships and healthy team dynamics.
When organising team events, try to consider a parent's schedule. Perhaps an early-morning breakfast or lunch will be better suited to the entire team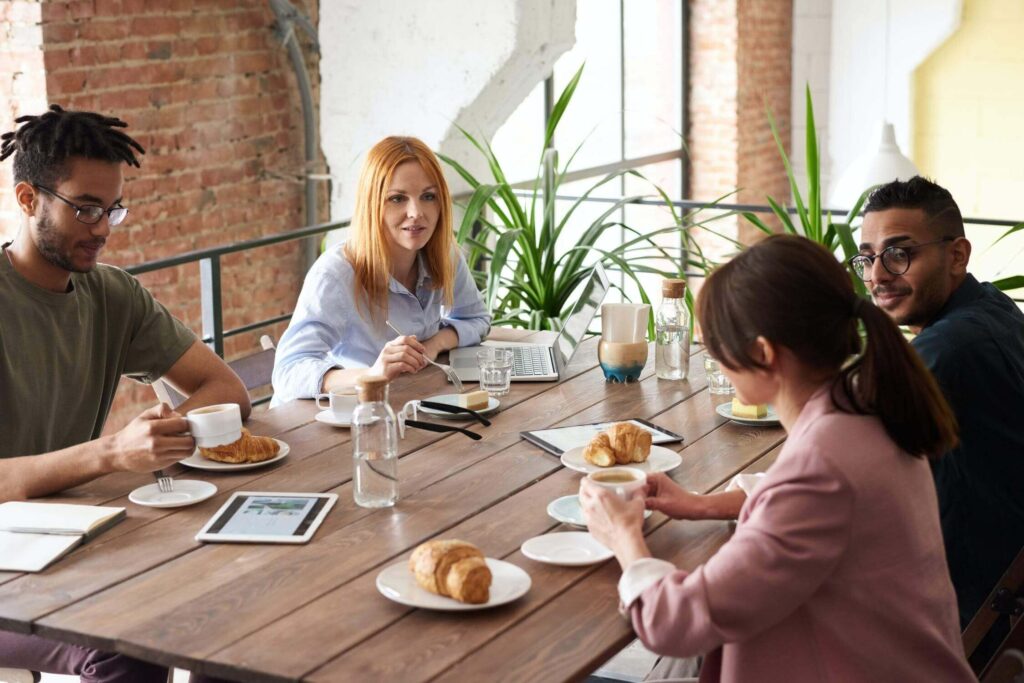 It takes a village to raise a child
Today, with diversity and inclusion at the forefront of many business' priorities, it's crucial we involve working parents and caregivers in that discussion. Having a work-family life balance is a core component of the Diversity and Inclusion (D&I) movement. So a warm, welcoming and supportive space for new parents is critical to your company's success.
It's safe to say, our personal and family lives are of great importance to our wellbeing. So if we can embrace that side and nurture it in the workplace we will see a more devoted, hands-on and productive workforce.
If your people and culture can create a highly supportive and welcoming environment for working parents, it will give you that distinctive edge over competitors. It's time we all recognise the numerous benefits a parent-friendly workplace can provide for everyone.
Despite the overwhelming progress people and culture have made in generating greater inclusivity for working parents, we still have a long road ahead.
Download our guide to supporting working parents to learn more.