Performance reviews. The time of year that managers and employees alike often find themselves feeling unprepared for.
But, what if we told you that times are changing? That annual performance reviews are out, and giving regular feedback is in?
If you're like the many businesses that are still using the outdated method, we're here to tell you about a much more effective model that could be transformative for your staff and business.
You want to make performance reviews an experience that can motivate, inspire and reward your team for their hard work over the last 3, 6 or 12 months. Remember, as a manager, you want to use it as an opportunity to support employee growth and give them the confidence and pathway to achieve more.
What's in the employee performance review guide?
Ready to say goodbye to old-school annual performance appraisals and learn how to design the perfect review experience?
In this guide we'll cover:
A more effective way to reflect on performance
How often you should be discussing performance
What you should be doing before, during and after a review
How to give valuable feedback
Performance, professional development and 1:1 templates
Download the guide now.
What does progressive feedback mean?
Progressive feedback is a method of providing performance feedback to employees regularly with the goal of improving performance. This is often a way of keeping employees in line with the business goals throughout the year, rather than performing an annual performance review.
Annual performance reviews are a traditional method of eliciting feedback, but problems can arise when this is the only feedback employees get. Proven success is shown to result from using both methods of ongoing feedback and annual performance reviews.
Why should you give progressive feedback to employees?
Annual performance reviews are a traditional method of eliciting feedback, but problems can arise when this is the only feedback employees get. Proven success is shown to result from using both methods of ongoing feedback and annual performance reviews.
Frequent one-on-ones, where both sides provide open and honest feedback are one way to create a system of continuous feedback.
Frequency builds trust and openness between manager and their direct reports. When you introduce regular coaching and development within these meetings, you are building a culture where the employee feels supported and is more likely to open up in performance conversations.
The annual review then becomes a culmination of all ongoing feedback given throughout the course of the year. This is mainly used to conduct performance appraisals and to review employee salaries. Formalising the performance appraisal process gives the Finance department a solid point of reference when assessing performance and re-evaluating financials.
Why are quarterly reviews better than annual reviews?
As well to on-on-ones, another way to provide progressive feedback is to establish a quarterly performance review.
Working in addition to annual reviews, quarterly reviews (which our performance review system allows) enable more frequent feedback and discussion and give more opportunities for timely recognition of wins and high performance.
Annual reviews in isolation are also known to create stress and anxiety for employees. Annual reviews that ask long questions requiring essay-like responses are being scrapped in favour of shorter questions in quarterly performance reviews.
This style of progressive performance review creates less stress and elicits a better response from employees.
Another way to further reduce stress around progressive performance reviews is to use words instead of numbers in assessment scales. For instance, replace a ranking of 10 with the word "outstanding!".
A company doing progressive performance reviews – the right way
As one of the first companies to make a move to more progressive employment reviews, Adobe famously ditched its traditional employee performance reviews in favour of a check-in model.
In their new model, managers set clear expectations for employees and give progressive performance feedback at a time that suits the employee and the role they perform. This allows managers to make micro-adjustments to based on past performance throughout the working year.
In the first year of this shift, the software giant estimated it saved 80,000 manager hours, the equivalent of 40 full-time employees. At the same time, the company was able to demonstrate higher employee engagement and retention.
Progressive feedback streamlines the performance review process
A major factor in introducing a progressive feedback loop that works is that it doesn't create more work for you. In fact, it should minimise it. A continual approach, punctuated with a periodic full review has to be systematised and streamlined.
Progressive performance review software can help you make ongoing performance management a natural fit for your business. With features that help create and support personal and company goals, you can encourage employees and managers to have meaningful, ongoing performance and career-related discussions.
With performance management software, you have access to a full suite of annual progressive performance review documents and a place where you can record ongoing performance conversations with the employee about their individual performance and career aspirations. You can document all check-in discussions, which you can easily access to review and ensure it's all on track.
Having a performance management system in place also helps you keep a running log of notes on an employee throughout the year. This will help you paint a complete picture of the individual's performance over time so that your annual review performance discussions are a culmination of all your ongoing feedback.
Get performance reviews right, and you'll have:
Motivated employees with a clear understanding of their individual goals and how their role ladders up to company goals.
Top performers who feel recognised because each employee's performance has been tracked objectively against performance goals.
Reduced employee turnover and increased engagement.
It's important to remember that giving constructive feedback to employees on how they are performing is as important as ever. When employees are recognised, they become happier and ultimately more productive.
Best practices for conducting an employee performance review
Do you feel like it might be time for a change in your office environment? Perhaps the performance ratings aren't as good as they used to be or there are a handful of employees who just don't seem to be performing at their best.
Making performance evaluation a natural part of how you work means employees will speak up when they're struggling or seek help earlier in the process. This proactive approach is more beneficial than waiting until the formal review process comes around.
Before we dive in, it's important to remember that no matter how you design them or how often you hold them, performance evaluations are a two-way street and most definitely a collaborative experience.
Here are some performance review tips that will help you conduct effective employee performance reviews.
Pro tip: Prepare for performance reviews with our performance review template
1. Notify employees about performance reviews in advance
Make sure that your employees know that you will be conducting a performance review and tell them on which date it will be happening.
When your employee is mentally prepared for a performance conversation, they may take the time to look into how productive they've actually been. This self-evaluation might spark interest in them to do their best in the workplace at all times.
A recent survey from the Society for Human Resource Management found that 72% of organisations conduct formal performance appraisals only once a year, whilst only 2% of employees gave their employer an A grade for their performance management.
2. Have a specific goal in mind for candidates
You need to make sure that you know what you will be accomplishing in this meeting.
Does your employee need to improve upon certain skills? Do they need a raise? Should they take a break for a while?
Don't lump all of your employees into the same review system or checklist. Each employee's work performance will differ and so should your review of them.
3. Always be prepared
Prepare yourself and your employee before the performance review and come up with specific, value-driven advice and issues to discuss beforehand. If there are forms or feedback that need to be documented, ensure you or the employee has filled these out before the performance review meeting.
When done properly, productive performance reviews are extremely valuable to you, your employees and the entire business. If you show up unprepared, rush through the entire process and don't say anything meaningful, then the entire thing looks disingenuous and becomes pointless.
As a starting point, it's important to take a look back at the employee's past performance and work record and look for areas where the employee's performance can be improved.
Make sure you take your time before the review to look over that individual employee's work over the last 3-6 months – not just recent events.
It's easy to focus on more recent events, especially the bad ones, but you need to consider the big picture to make sure you have a well-rounded, fair and clear picture of the employee's actual performance.
Finally, they may also have questions for you when you bring up any notes of poor performance, so be ready for that too.
4. Have a meeting agenda ready
The best way to ensure that both managers and employees are prepared is to create a meeting agenda and send it across to them a few days before the performance review meeting.
You should also ask your employee if there's anything they'd like to discuss and include that in the agenda as well.
Formalising the review process will help to set clear expectations, so nothing shocks or discourages your employee. The last thing you want is for them to feel like they're being ambushed.
Having a set agenda also means that there will be some rough structure to the review meeting, you'll both get more out of it and it'll be easier for you to keep a record of everything that is discussed.
5. Cover these key points
Some of the most important points to cover during a performance review are the following:
Do the employee's day-to-day actions align with your business objectives?
Is the employee held accountable for their duties and expectations?
Are there documents to support your employee's work habits?
Does the employee need to be recognized or awarded for performing well?
Is the employee compensated clearly and fairly for their work initiatives?
6. Have a positive attitude
When discussing ways to improve performance, you don't want to overwhelm a staff member with negativity and criticism; that'll just leave them feeling uncomfortable, unhappy and completely undervalued. And we all know that's not good for business and can lead to higher staff turnover and a disengaged workforce.
Remember to talk about the positives, and thank your employee for their hard work or any particular projects they've worked on. When discussing room for improvement or future performance expectations, make sure you are being as constructive as possible.
How can you work together to resolve a particular problem? What could you or they do differently to make sure that the problem doesn't keep happening?
Work together with your employee to come up with solutions to any problems or concerns so that they don't feel like they're being bombarded with complaints about their performance.
7. Honesty is the best policy
Another cliche coming your way… but your grandma was right, honesty is the best policy.
Think how horrible it would be as an employee if you thought everything was going well and then you're suddenly told, 'well, actually, you're not up to the standard the company wants'.
Always be open and honest with all of your employees and your first step, whether during the performance review or not, should be to discuss any issues directly with them.
They may not even know what they've been doing wrong, so bringing this up in a formal setting such as a performance review gives them a floor to voice their opinion on the matter and also gives them some time afterwards to resolve any setbacks.
To get a truly effective performance review, make sure you ask your employee to be completely honest too. As managers, you need to make sure that you're supporting them fully and that you're providing space for employees to be honest.
Is there anything I can do to support you more?
Is there any training or guidance you'd like to take part in?
Is there anything you're not happy about?
Keeping an open line of communication like this will help employees to feel valued, listened to and more secure in their work environment. It also means they'll approach you more readily in the future.
To reinforce this, you could also send out an anonymous employee satisfaction survey to your team. Show that you care about your employees, value their input and care about their happiness.
They will, in turn, work harder and care much more about your business.
8. Brainstorm a plan together
It's important that you can both discuss a future-focused plan for a course of action moving forward.
Does the employee need to work a little harder? Let them know that you will be monitoring their performance a little more closely and give them dates as to when they can expect a future performance review.
Maybe your employee has been asking for a raise; this would be a great time to let them know if and when that could come to fruition and discuss why or why not.
Try not to leave any questions or problems unresolved and instead, come up with a plan or solution that has actionable goals and timelines.
Focus on SMART goal setting: (Specific, Measurable, Attainable, Relevant, Timely)
9. Summarise what needs to be done
After the performance review has taken place, make sure that your employees understand what has been discussed at the meeting. Let them summarise their thoughts about the meeting and make sure that they don't leave with any questions unanswered.
Remember, this meeting should be for the benefit of both the employer and the employee.
10. Ask if they have any questions
Sometimes, employees can be so consumed with new information that they may not have time to think about the questions they wanted to have answered.
By asking them if they have any questions at any point during the meeting, it will allow them to let the information sink in and be able to have an easier conversation about their thoughts.
When you are conducting a performance review, make sure that it's not a one-way conversation and that you are open to your employees feedback and concerns.
11. Talk about career development
People want to know that they have opportunities to progress, grow, challenge themselves and thrive with your company. Your employee performance review is the perfect time to discuss the plan in place for employee development.
Make sure you're openly asking them what they hope for in the future at that company.
Are they happy in their current role? Could they benefit from further training or learning opportunities? You need to know whether your staff members are happy.
If a staff member does come to you with a progression plan, you may not be able to offer everything to everyone; if the opportunity doesn't exist, it doesn't exist. But make sure you come up with an action plan either way.
For example, if it's not something your company can offer try to think of other ways to offer them more responsibility, training and development. Show them that you value them and want to keep them around.
12. Make sure performance reviews happen
Pretty self-explanatory – right? Unfortunately, for one reason or another, there are still a huge number of managers out there who refuse or forget to do regular performance reviews.
There are many benefits of doing regular performance reviews with your team:
You'll be much better informed about the way things are at your company.
You get the chance to set your expectations for staff, so there's more clarity within your team.
Performance reviews allow you to discuss any issues in a professional, formal setting.
As a manager, you gain insight into how happy your employees are.
Together with your employee, you'll find ways to improve their performance.
Employees will feel more secure, valued and included in your team and will be happier and more productive workers!
All in all, productive performance reviews can amount to a happier, more engaged and more productive workforce. What more could you want?
13. Do them more often
Most companies will do a performance review at least once every six months – but why not more often? The more regularly you catch up with your employees, the more on top of things you'll be and the quicker you'll know about any issues in the team.
Your employees will also feel a lot more loved, knowing that you're trying to look after them. If you have the resources, why not do a quarterly review? Go on… we dare you.
Ultimately, you should feel committed to running productive performance reviews, otherwise, you may as well not run them at all. If the idea of running performance reviews sends shivers down your spine, consider if performance reviews sit well with you and your team.
Not every company or business needs them; shocking I know! But the truth is if you've got a small team and feedback is regular and honest, then the annual performance review process might not be necessary.
14. After the employee performance review
Don't let the open-ended discussion end there. Let your employees know that they can come to you at any time with any concerns that they may have. Discuss which method works best for you to respond in a timely manner (i.e. via email, meeting or phone conversation).
Remember that the information that comes out during a performance review shouldn't be a surprise to your employees. Your employees should know how well or how poorly they are doing on an ongoing basis to ensure maximum workplace productivity and to keep an ongoing dialogue about workplace expectations.
A successful performance review process can also lead to more engaged employees, increasing productivity and driving profitability in your business.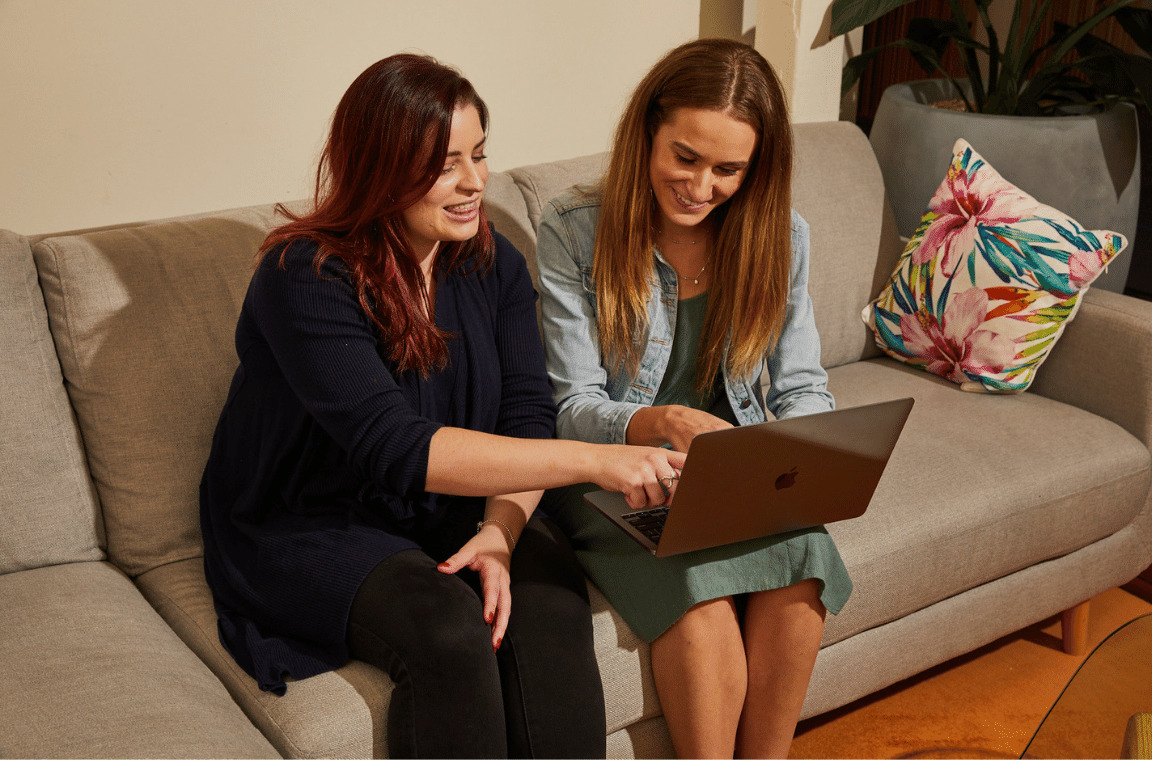 Learn more about employee performance management
Download our performance review guide now to get expert tips on managing performance in the workplace.