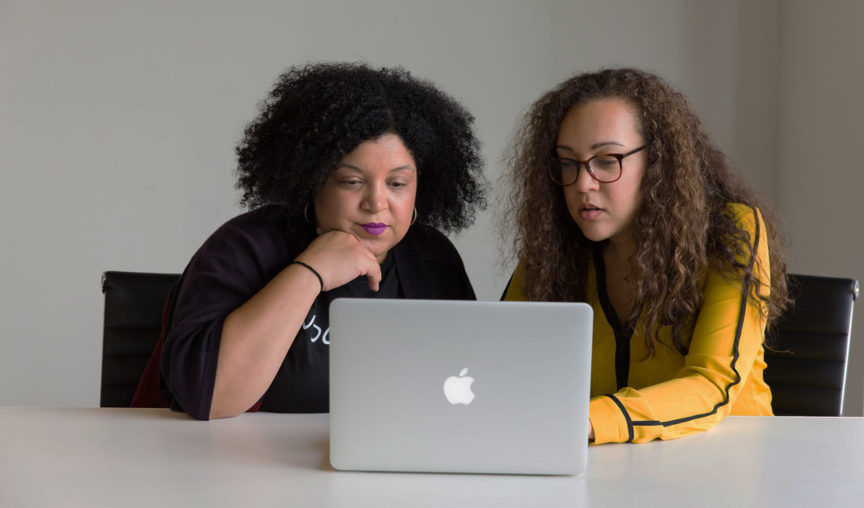 Leading a team can be a great experience that is both challenging and rewarding. However, fast-paced working environments can leave managers with little time check-in with their teams to ensure they're happy and on track with their work. Although task-focused leaders are proven to be highly efficient in the workplace, it often comes at the cost of their people. Important factors are then disregarded, such as team motivation, empathy, trust and communication. When managers prioritise efficiency over effectiveness they are more likely to be disconnected from their employees. And that's not all, when process is considered above outcomes they also run the risk of impeding their team's long-term productivity. Through a balance of both a task and people-first approach to management, leaders can prevent their teams from burning out, and instead, place their needs at the forefront of success. This is where the term 'servant leadership' comes in.*Cue Servant Leadership* If you haven't heard of this style before, then you've come to the right place. Servant leadership involves serving your team first before the needs of yourself or the organisation. Practising this approach has been shown to build your team's confidence, enhance their success and create a healthy working environment that feels both engaged and motivated. Adopting a people-first approach can help any business and team be successful, so we've put together a few ways in which you can create a culture of servant leadership within your organisation.
1. Develop a strong EQ
You may have heard the term 'emotional intelligence' (aka "EQ") a lot lately, and for a good reason. These days, emotional intelligence in the workplace is a must. Influential servant leaders often have advanced levels of EQ, including the ability to connect and understand what motivates people. EQ differentiates itself from technical skills and knowledge by its ability to understand human emotion. Developing your emotional intelligence is an important skill to have if you are in a position of leadership. While it's vital to self-manage, knowing how to help others is essential for success. Ultimately, it's what enables you to mentor people, provide feedback and collaborate in teams. One of the many facets of EQ involves having keen social awareness. Servant leaders are great at reading the room and are able to understand what motivates people to perform. When you excel in social awareness, you demonstrate an exceptional ability to practice empathy. It's important to understand and communicate with your colleagues on how they are feeling. Doing so will allow you to tailor their work around them to ensure the highest level of productivity.
2. Invest in your team
'Knowledge is power' as they say, but just being a knowledgeable leader does not necessarily make you a good one. On the other hand, servant leaders who exercise care, appreciation and understanding, have been proven to lead most effectively. Showing people you care can come in all sorts of shapes and sizes, so try to get a little creative. A small gesture like a gift card never goes astray. Spending quality time with your team to acknowledge their contribution will have a positive impact on their job performance, and in turn, help bolster bottom-line results. If you're looking for a few pointers, check out 11 Unique Ways to Make Your Employees Feel Valued. 💡 Did you know that Employment Hero has rewards and recognition built into the platform?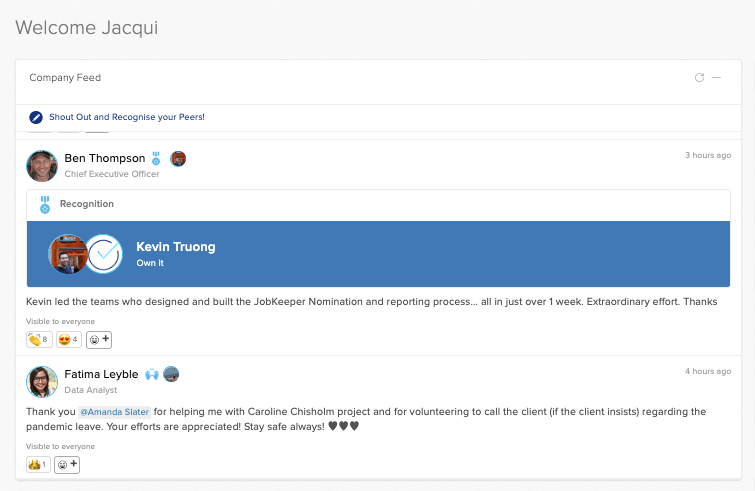 3. Reward and recognition
A recentstudy found that 1 in 2 employees believe that a simple 'thank you' from their manager could improve their relationship and build a more psychologically safe workplace. So are you doing enough to recognise the contributions of your team? The 4:1 ratio is the idea that for every piece of criticism you give a team member, 4 pieces of positive feedback are needed to even it out. It doesn't have to be just you either; encourage your team members to recognise each other for their contributions too. Employment Hero's peer-to-peer recognition tool makes it easy for you and your team members to acknowledge each other's contributions through Shout Outs and Recognition. To learn more about our reward and recognition features, click here.
4. Encourage diversity of thought
Innovation and decision-making practices thrive best when you consider the diversity of thought. Leaders who work in silos and neglect to reach out to their team for input significantly limit the potential for impactful ideas. Effective servant leaders are capable of bringing diverse thoughts, backgrounds and experiences to the table. Encouraging active brainstorming sessions with your team is an excellent way to expand the potential for innovation. Allow everyone an opportunity to speak their mind and come up with something creative. Don't be afraid to ask your team members for feedback or their opinion on an idea you've developed. Just because you're in a position of leadership, doesn't always mean you know best. You'd be surprised how helpful a fresh set of eyes can be when it comes to making a decision. Involving people in decisions also helps make them feel like a respected and valued member of the team. It's important to remember your team members are the ones out on the front line dealing directly with customers. By listening to them, you can deepen your understanding of the pain points your customers experience when interacting with your business.
5. Establish collective goals
The goal of servant leadership is to focus on collective targets as opposed to individual ambitions. As a leader, you need to be in line with both the company and your team's goals. Objectives and key results (OKRs) are used as a strategic framework for goal setting. If you're a little unsure as to what we mean by OKRs, we've put together a comprehensive definition here for you to check out. Implementing OKRs means you're serious about what you do. If you want to accomplish such goals, communicating them to your employees is essential. Not only will your team be aware of their roles and expectations, but also how to work collectively to hit shared targets. Staying on track of how your team is reaching their goals encourages greater connectedness and common purpose. Without a mutual understanding and collective vision, you'll find your team working separately rather than collectively. If you're interested in learning how to introduce OKRs into your business, check out this page here.
The wrap-up
By placing the needs of your employees at the forefront, you allow for greater growth within your team. Servant leadership has shown to be a powerful management tool that encourages teams to work collectively and collaboratively in accomplishing organisational goals. If you're ready to start putting your employees first and reap the rewards of HR software, book a time in with a SMB specialist today.