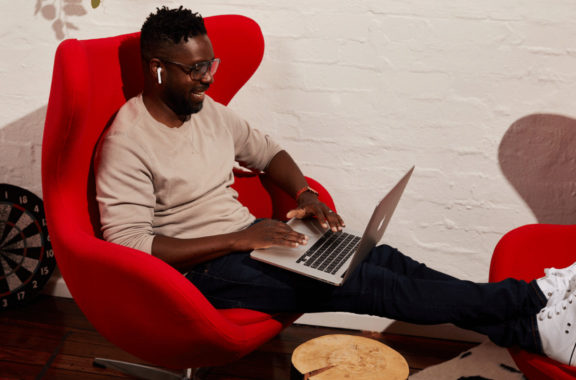 There's no denying that 2020 was the year that changed our world at work forever.
With so many forced to switch to remote work, and fast, businesses had to hustle and adapt just to keep up. Moving an entire workforce to remote work is no easy feat. The digital transformation needed for moving an entire workforce to remote working in a few days seems impossible, but we did.
What's in the distributed workforce playbook?
As our world at work continues to change, we can expect to see the rise of the distributed workforce with a remote-first approach to working. If you're finding yourself caught between a crossroads of enjoying the flexibility of remote work yet missing the vibe of the workplace, this approach to working might just be your answer.
This guide will cover:
What is a distributed workforce?
What is the remote-first approach to work?
The benefits of transitioning to this style of working
Distributed workforce guidelines to live by as a leader
Tools for effective work in remote employees
Maintaining workplace culture in a remote workforce
We hope you find this guide helpful and that it sparks inspiration as you move forward with your business and distributed workforce.
Creating a distributed workforce. It's simple with our guide.
Download it now. 
What is a distributed workforce model?
In the simplest terms, a distributed workforce model is used in a business with a geographically distributed workforce.
A distributed workforce model allows employees to be located away in multiple locations – whether interstate, overseas, at home, in a local coffee shop, a co-working space, or in an office environment.
With the growing trend of remote work, many businesses and employees were exposed to working from a home office, and for many – the benefits have been obvious. Many business leaders are assessing how they can make this change long-term and exploring the transformational opportunities offered by distributed workforces.
We're seeing businesses all over the world adopt a distributed working model, empowering their employees to choose wherever they wish to work.
What are the benefits of having distributed workers?
So how exactly can this new working model trigger a major transformation for your business? Here are some benefits that are possible when you adopt a distributed workforce model.
1. You can easily grow into international markets
Have you always dreamed of going global with your business? Is it a goal you want to achieve, but you're not sure how to make a start?
A distributed workforce can give you a shortcut to making this a reality. Scaling your business up into a new market can be an incredibly challenging experience when your employees are all bound by their physical location.
Whether you want to know more about a market competitor, better understand the needs of the customer base or communicate effectively with your prospective customers, the knowledge of an expert that is local to that area can be invaluable.
Your international employees can also help you overcome language barriers in new or existing markets and give insight into things they would only know about.
Read more: How can you trust international employees to work productively?
2. You can access highly skilled employees
There are some serious skill shortages going on, and with fewer professionals entering the country due to the pandemic, employers are feeling the pinch.
Due to these skill shortages, you might find yourself competing against other businesses for great candidates or struggling to find suitable applicants that genuinely fit the brief.
After hitting a few dead ends, trying to recruit great talent can start to feel like you're fighting a losing battle. Cue a distributed workforce…
A distributed model can unleash talent from any city and a wide range of countries into your pool. Suddenly people with skills that were previously hard to source are in abundance.
You can objectively look through your list of talent knowing that you won't have to compromise due to a small number of candidates.
You can truly find the best person for the role as your talent pool is increased exponentially. Hiring international team members can feel unattainable for SMEs.
Don't be put off by international employment law and compliance – our Global Teams service takes care of all the complicated stuff so you can reap all the benefits of an international workforce.
Read more: Remote work and digital accessibility
3. You can become a 24-hour business
It's completely understandable that workers in your home location wouldn't be that excited to work after hours to meet a 24-hour support service demand.
You don't want to delay the response to customer or client needs, but all the coffee in the world doesn't make nocturnal work schedules a fun or sustainable experience for local employees.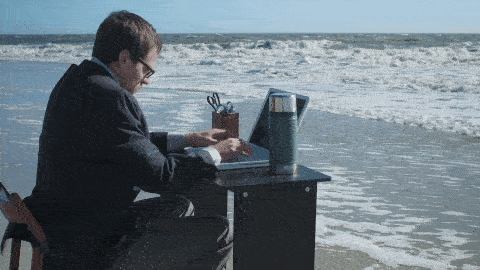 So how can you become a 24-hour business without burning out your employees? A distributed workforce is the answer.
By hiring someone in a different time zone you can cover a 24-hour period without having any team members working awkward hours
While your local workers clock off, your international workers can help respond to customers, find solutions and progress projects.
Your local team won't be waking up to a mountain of out-of-hours enquiries, as they are answered and completed overnight.
Read more: Requirements to hire overseas employees legally
4. You can innovate with diverse thinking
When you source your workers from all over the world, you open up your business to a diverse range of thinking that can be transformative. Employees from all over the world will bring different skills, perspectives and ways of thinking to your team.
By working collaboratively, this melting pot of knowledge will encourage different approaches, more impactful solutions and creative new ideas. Your team will be more robust and agile.
By diversifying your workers' range of thinking, you could just be enabling your next greatest innovation. Having a diverse team can also add to your remote workplace culture and help your business boom.
Read more: Running effective virtual brainstorming meetings
5. You can improve employee retention
How many times have you lost fantastic employees because they've moved too far away from company HQ?
People move on from workplaces for all sorts of reasons. They may need to relocate to care for a loved one, their partner may have secured a job elsewhere, and they may not be able to afford to live in the city where your head office is based.
There's nothing worse than losing someone who would have been happy to stay just because they can't reasonably access your office space in-person. This issue can cost employers 30-150% of an employee's annual salary. Distributed work completely removes this problem.
By allowing employees to live in their preferred location and work remotely, they're far less likely to resign when they make a big move.
When you have better retention, your best thinkers can continue to contribute to the business for longer, transforming the business in the long term.
Read more: Company benefits to offer remote employees
What are some misconceptions about remote work?
What you know about distributed work is wrong, there – we said it.
There are a lot of misconceptions when it comes to the challenges of having a distributed team, and these incorrect assumptions are holding businesses back from finding amazing talent.
We want all businesses to reap the benefits of distributed teams, so let's break down some of the most common myths about this workforce style.
1. Different time zones make working as a team too hard
When you think about international team members, your brain might immediately flick to time zone differences. It's true, time zones do need to be factored in, but they should be factored in for the positive.
By hiring a team of remote workers in geographically distributed time zones, you can create a 24-hour business. While your local team clocks off, your international team can help field customer queries, progress projects and find solutions for challenges.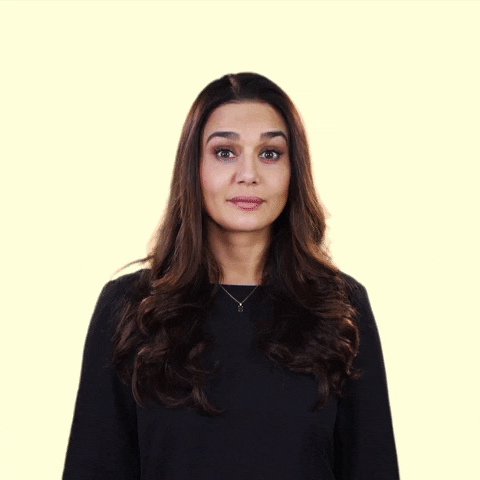 Time zones can also work in your favour if your business operates outside conventional working hours.
Say you run a music venue – instead of working during the day with administrative or marketing staff, they could work to your schedule in their time zone.
Collaborative work can easily work with a little bit of forward planning. Technology is your best friend here.
Using web-based time zone communication tools like World Time Buddy will allow you to load your favourite time zones and easily match times that work best for your distributed team.
2. Hiring people overseas and complying with local laws is too difficult and risky
No international employment law knowledge? No problem! Let's be real here – no small business is going to have an employment law team ready to decipher international hiring regulations in each country, ensure compliance, or set up separate entities in other countries.
But that doesn't mean that they should miss out on the benefits of hiring internationally. A Professional Employer Organisation (PEO) is the answer.
A PEO acts as a co-employer that manages your employee's payroll, employment contracts and HR in accordance with laws local to their country.
Having a PEO makes it easy to add great international talent to your team without any of the complicated paperwork or risk.
3. Physical businesses can't hire overseas employees
Remember the music venue owner we spoke about earlier? You probably wouldn't think they could run an effective distributed team.
When we think about physical businesses like hospitality venues, retail or farming, you wouldn't associate that with remote workers.
After all, it's hard to serve a drink from thousands of kilometres away. But you can hire amazing people from overseas to support your core workforce.
Think administrative assistant, digital marketer, graphic designer, accountant or even e-commerce assistant if you want to grow in that space.
Forget tacking on an office space to the cupboard at the back of your shop, these workers can support you from afar.
4. Managing company culture is too challenging
Sure, company culture has often revolved around things like a buzzy office environment, run-ins in the break room, going to a bar after work and team dinners. Just because it's not possible to do those things every week with a distributed team doesn't mean there aren't some great digital alternatives.
Just look at how connected the world was able to stay through the pandemic (we're all pros at this now). And there's no reason you can't hold local meet-ups or fly everyone for a get-together every quarter.
From remote team building games, sharing life announcements, personalising communication profiles and virtual hang-out sessions – there are plenty of ideas to keep your team culture thriving.
And if you need any more, here are some to help team members stay connected virtually while working from home.
5. You'll struggle to stay aligned on team goals
All leaders want to make sure that their team is aligned with business objectives. Without a proper understanding of what's required of them, teams can become disengaged and even worse – lose valuable time on tasks that are not important to the business.
Of course, team goals and misunderstandings can happen whether you're distributed or working together in the office. But to make sure that your distributed team can stay connected and work together towards the next essential goal, there are some great goal-setting frameworks to follow.
Our favourite? Objectives and Key Results (OKRs). OKRs are used at companies like Deloitte, Asana, Netflix and Salesforce – but you don't have to be a big business to reap their benefits.
OKRs give your employees the opportunity to have a say in how they, in their role, will help to achieve the company goals. They are also designed to be publicly seen and set for everyone inside the business.
This means all employees, wherever they are located, know what is expected of them. This transparency helps to cultivate a culture of trust in each other and team spirit.
Read more: Setting up effective communication practices for remote teams
6. It's hard to find employees overseas
When you're looking to hire new employees, many hiring managers can become set in their methods. We get it, it's a time-consuming process, and we want to take as few steps as possible.
The thing is, once you identify a few key job boards, adjust the geo-settings on your job posts, run some social media ads to a multi-country audience and use your employee networks – your candidate pool is going to be wildly larger. In other words, the effort is 100% worth it.
Check out our guide to hiring your first international employee.
7. International hiring is too costly
So you know that you can find and hire a distributed team, you know that a PEO can help with international compliance and employment and you know that a great company culture transcends offices.
What's the last myth left to bust? Let's talk about money. Our PEO, Global Teams can help you create your dream team.
On average, it's around 60% cheaper to use a solution like Global Teams than it is to set up an entity in a new market, so it's definitely the cost-effective way to access the global talent pool.
What's involved in setting up a distributed team?
It's easier than you think to switch to distributed working. If one thing's for certain, it's that most businesses and employees can work effectively from home.
At the end of the day, if your business managed to work remotely throughout the pandemic, chances are you're already set up to become a distributed team.
1. Ensure everyone is set up with remote-first hardware and technology
Firstly, this includes a laptop and mobile phone. From here, you should ensure that they have a complete home office setup if they choose to work from home.
This should include a desk, monitor, ergonomic chair, keyboard, mouse, laptop stand and all the required cables. This makes it easy to work from home or disconnect and move to a different working location without any major changes.
Many businesses allocate a small budget to each team member so that they can source equipment that works for their personal space.
Looking for a step-by-step checklist? Download our work-from-home employee checklist to onboard with ease.
2. Introduce hot-desking or a desk booking system
In distributed teams, you need to understand that your office will never have 100% of your employees in on any one day (unless you specify they have to be).
It's up to your team to choose when they will come into the office, so having a booking system is a good way to keep track of where everyone is. It also avoids situations where you have more people in the office than there are desks available.
You can do this by creating a spreadsheet and asking your team to book a desk when they plan on coming into the office. Easy!
3. Have remote-ready software
With a distributed team, you could end up having employees all over the state, country or even the world. With everyone being apart, you need to have all files and documents in one place – and that's where the beauty of cloud-based software comes in.
Using software that allows your entire team to access important files and information no matter where they're located is essential to the success of a distributed team.
Not sure where to start? Take a look at our favourite remote-ready software tools here.
Download our distributed workforce playbook
Now that you have a basic understanding of how a distributed workforce model can work for your company, get more in-depth insights and join the remote work revolution with our playbook.
Download our playbook now.