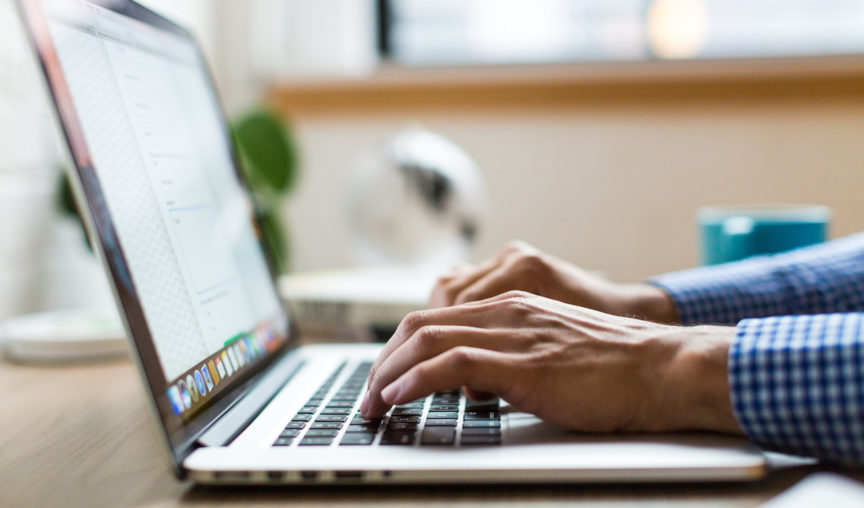 Picture this. You're getting ready to start a new job and the first day jitters are plentiful. You sit down at your laptop and are ready to get started when you realise… you have no idea who you're reporting to, you're not sure if the company has received your details and you genuinely have no idea where to begin.
If you were in an office you could give panicked eyes to the person sitting at the nearest desk, but at home you just sit at your laptop. Waiting, watching and wondering what will come next.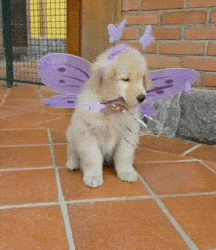 If this scenario makes you shudder, you would recognise the importance of putting together a solid online induction program for any new recruits.
According to research, only 1 in 10 employees think that their company does a great job of induction. Eek! There can be a lot of confusion around this subject – especially when you translate it to a virtual setting.
A well-designed online induction program is critical in setting up your new employees for success.
What is an online induction program?
An online induction shouldn't just be a virtual version of your regular induction program. As well as capturing classic elements of an induction program – like collecting essential details, introducing them to the team and sharing company values.
A good online induction should give the incoming employee a complete understanding of the company's culture and operations without stepping foot on site.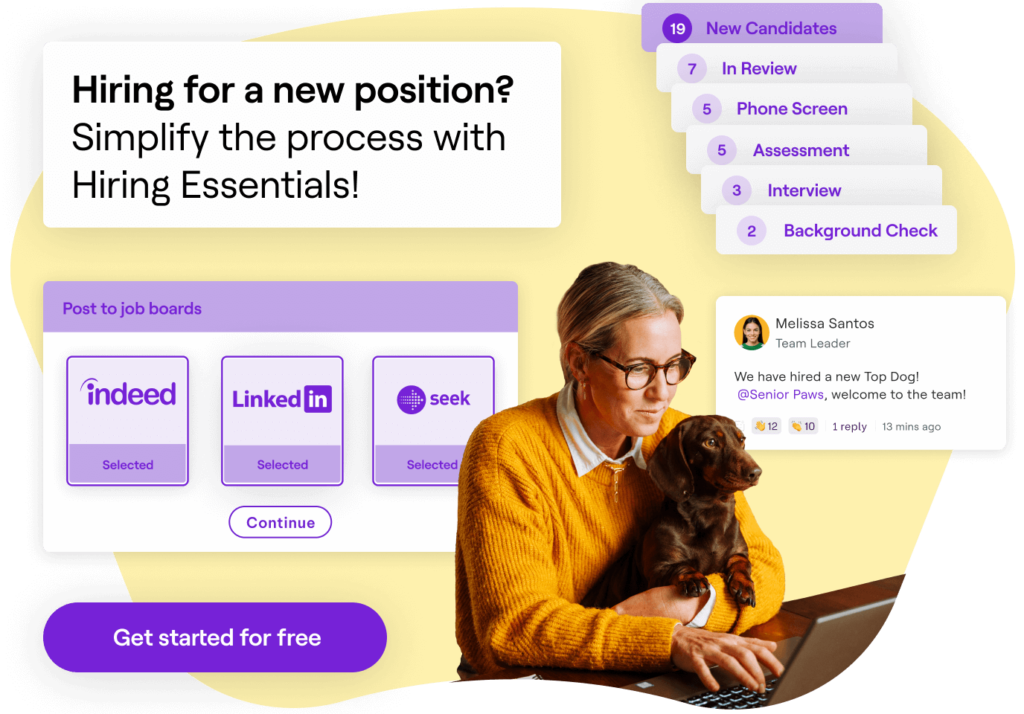 What should be included in an online induction program?
1. Compliance comes first
The number one priority for any kind of induction needs to be gathering employee information from your new team member.
Prior to their first day, make sure they have provided the essential information you need to make their onboarding process as seamless as possible.
Some important documents to ask for might include:
Signed employment contract
Tax file number declaration form
Completed superannuation choice form
Employee's bank account details
A copy of any licences held by the employee needed for the job – RSA, drivers licence, forklift license
If a working visa is required – a copy of the employees passport and visa – you will need to do a visa check. Not sure where to start with visa checks? Take a look at Employment Hero's EOR service and our VEVO check feature.
To make sure you meet all the essential requirements, cross-check your details with this template induction checklist from Fair Work. Implementing easy-to-use online induction software can streamline this process.
Not only can your HR manager easily ensure all compliance requirements are met, but you can also give your incoming employee full visibility over their own details.
Read more: How to hire international remote employees
The remote first workplace playbook
A complete guide to remote management.
2. Deliver an epic welcome pack
If your employee were starting their role in an office, it would be easy to leave some company merchandise or a sweet treat on their desk to make their welcome feel extra special. But how can you offer the same experience to your remote employees?
Even though it takes a little more time and money, delivering a welcome pack to your staff member's house will make them feel recognised and accelerate their engagement. Include any equipment they'll need to get started, as well as a personalised welcome note and some snacks for their first day of work online.
Need some inspo? Take a look at one of Employment Hero's very own welcome packs.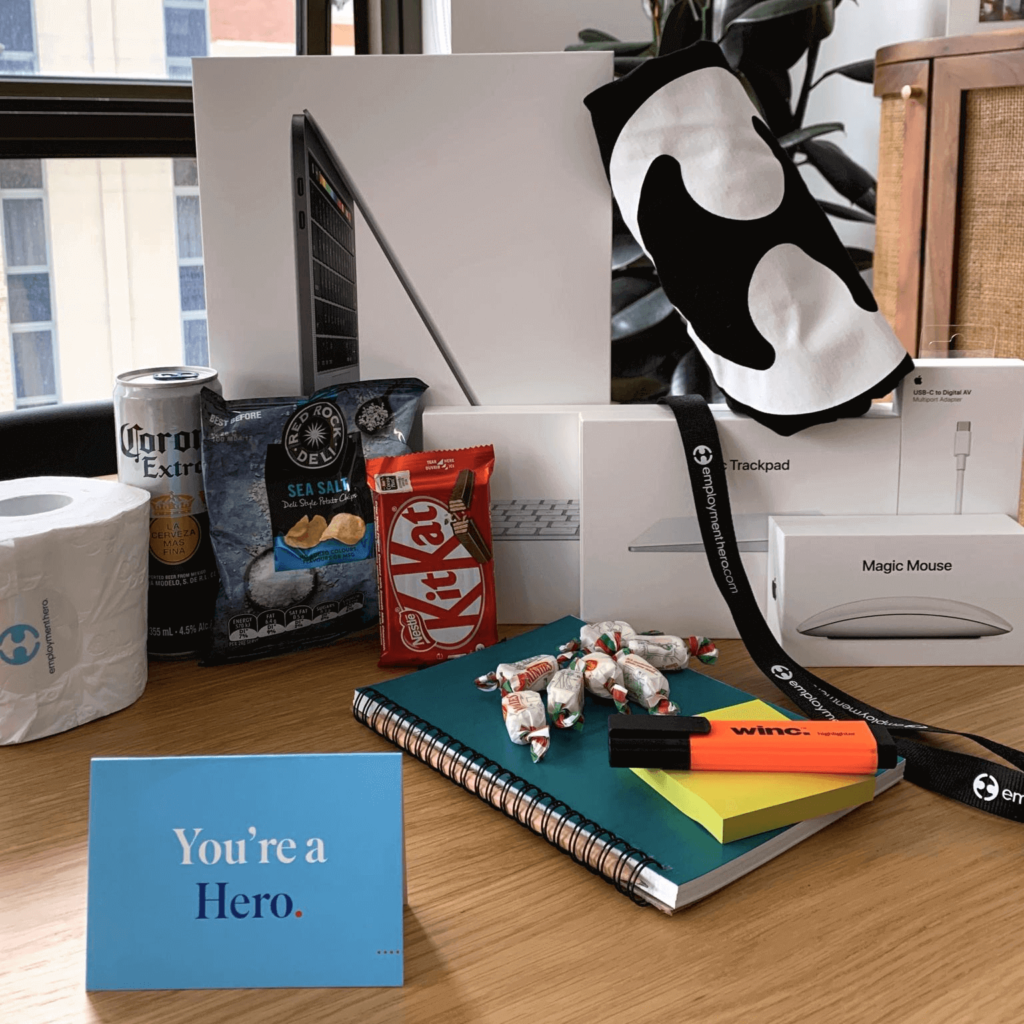 Read more: The complete work-from-home guide
3. Make the essential information crystal clear
It's easy for information to get lost in the digital ether. Before your new employees start, email them the details of everything they'll need to get started.
Make the list comprehensive but not overwhelming.
It might include information like:
Company policy documents
Compliance training details
Any system login information they'll need on their first day
Values the company lives and breathes
Be sure to include the contact information of the staff member's direct manager and encourage them to ask questions throughout the induction process.
Safety at home is a factor that can easily be forgotten about with remote staff. Prior to their first day, ensure that your staff member has access to a safe working environment and any required equipment.
Read more: How to transition into a remote-first company
4. Use technology to make your induction personable
Make sure your new staff members can put a face on the HR team with online induction presentations. Whether you're using Zoom, Google Hangouts or Microsoft Teams, have your HR manager talk through all of the induction documents.
They should also discuss the company values and highlight the culture of the team, leaving time for plenty of questions.
Make sure cameras are turned on so whoever is leading the induction can talk 'face-to-face' with the new staff member. It is also a good idea to get the new starter to provide a bio so other team members can know them better too!
Have HR follow up the induction meeting by checking in with the employee to see how they are finding their first few days.
Read more: Remote team communication best practices
5. Organise virtual 1:1s and catch-ups
First-day nerves exist whether you're heading into a physical office or signing on from a laptop at home. The vulnerability of starting a new job combined with working remotely can easily lead to a feeling of isolation for your new employees.
Getting to know a whole team over video chat can be challenging and intimidating. Beyond the first day, set up regular virtual meetings with your new starter to help them meet different members of the team individually.
The best way to do this is to integrate a mix of formal one-on-ones (1:1s) and casual catch-ups into their routine.
Formal 1:1s … are regularly scheduled meetings that an employee has with their direct manager to talk through any issues and commit to plans for the future. These structured meetings should discuss goals, engagement, roadblocks and career development opportunities.
Casual catch-ups … are fun and informal meetings that encourage positive relationships between members of your team.
Try setting up a 'coffee roulette', where your new staff member is randomly matched with another member of the team each day for an online catch-up over a coffee.
Read more: Employee wellbeing tips while working from home
Make online induction easy
Ace your online induction process with our remote onboarding checklist and onboarding guide. And don't forget to look out for common employee induction mistakes!
At the end of the day, you want to make your induction program a positive experience that your new hire will remember throughout their professional career. Planning and preparation is key, so get to it!
The ultimate recruitment and onboarding guide