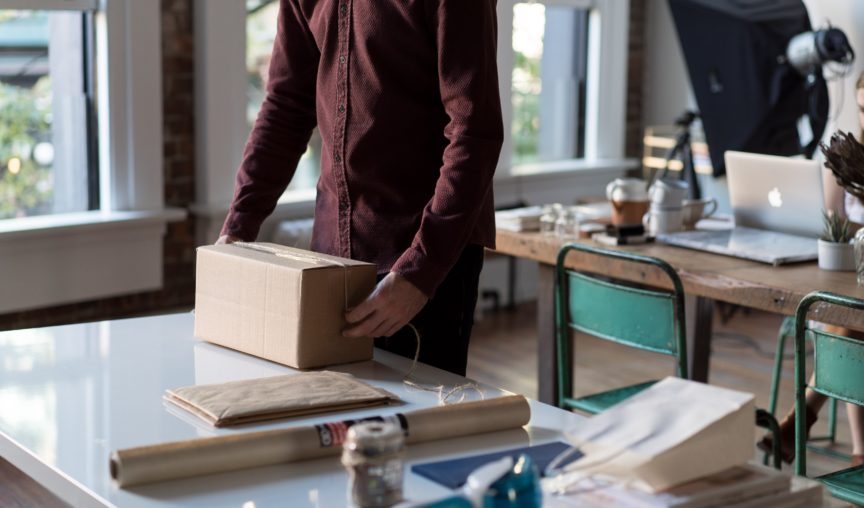 We all know that first impressions count. It can be the difference between a positive experience – or a not-so-positive one. While this applies to many things in life, it's especially true in the workplace. They're not lying when they say you never get a second chance to make a first impression.
Put yourself in the shoes of a new hire and picture this.
You've made the difficult decision to leave a company you love for an opportunity you just couldn't say no to. After um-ing and ah-ing, you've signed along the dotted line and given your notice to your current employer. You're feeling optimistic based on everything they told you in the interview, and you're ready to hit the ground running. But, when the first day rolls around, it goes one of two ways…
New employee scenario one
You're sent a welcome pack prior to starting with everything you need for your first day. Tech set up, note pads, a note from the CEO, induction schedule, cool merch, healthy snacks – it's the whole kit and kaboodle. You're prepared, and what's more important, you feel like you're set up to succeed. You're confident you've made the right career move.
New employee scenario two
It's the first day on the job and you've had minimal contact with your new employer. There's no welcome pack, they haven't ordered your laptop or organised anything to make you feel welcome on your first day. You spend the first few days feeling awkward, lost and questioning if you've made the right choice.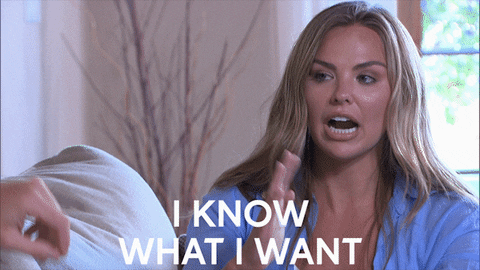 We know what scenario we prefer…
The reality is, an impressive onboarding experience will be remembered long after induction has finished. It can set the tone for a great employee experience or one that leaves your new hire filled with serious doubts, questioning if they've made the right decision.
While there are many things to consider in an onboarding plan, levelling up your welcome pack is definitely one area you can't afford to miss. We'll show you how to take your welcome pack to the next level so your new hires are confident your company is where they're meant to be.
What should be included in a welcome pack for new employees?
1. A welcome note from the line manager and CEO
When you bring a new hire into the business, you want to make them feel as comfortable as possible. In your new employee welcome pack, be sure to include a personalised note from the line manager. This can be as simple as, 'Welcome to the team. We can't wait to have you on board. We're so excited to see how your contribution will help us on our journey'. 
If you're looking to add an extra personal touch, have your CEO write a handwritten welcome letter that can be photocopied and placed into welcome packs. It's things like this that can make the world of difference and ease those first day jitters.
2. Employee handbook
There's something about a physical handbook that hits differently. These days, everything is digital – including your employee handbook. If you want to have your new team members feel excited and inspired from day one, ask your designer to jazz up the employee handbook, send it off to the printers and add it to your new employee welcome kits. Be sure to include your company values in the handbook and showcase your company culture!
3. A sweet tech setup
Whether you're working or not, there's nothing more exciting than opening a new piece of tech. Laptops, adaptors, monitors, chargers, headphones and accessories all need to be considered, and handed over to your new hire. If you encourage remote working, ensure they have everything they need to be set up for success at home. It will make your employees feel motivated from the word go.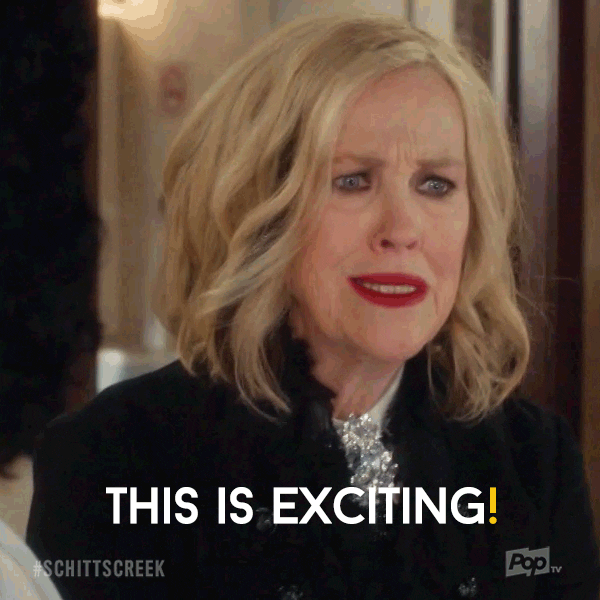 When your new hire opens their welcome pack.
4. Funky company merch
No matter who you've just hired, we all know that everyone loves branded company swag.
T-shirts, jumpers, tote bags, socks, coffee mugs, stickers, hats and more – nothing says welcome to the team like a big box of goodies that scream "one of us".
Company merch doesn't only cheer up your employees, it's also a great way to boost your employer brand. That t-shirt you've included might just become their favourite tee they wear everywhere. And when your company name and branding is out in the big world, it's increasing brand awareness and could just lead to a neat sale or closed deal – and who doesn't want that!
Our advice? Add merch with your company logo to your new employee welcome kit, pronto.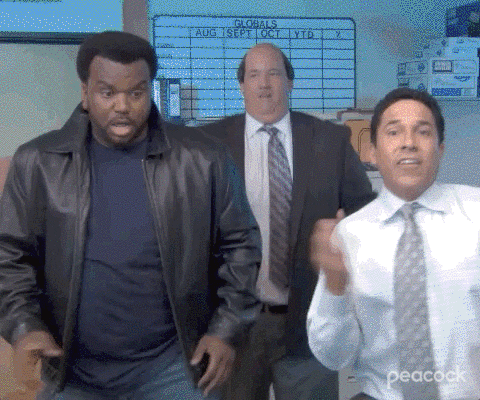 When there's new merch in the new hire welcome kit
5. High quality snacks
There's nothing worse than feeling peckish during onboarding and having no snacks on hand. Prepare them for snack o'clock and add in some chips, chocolate and healthy treats. Trust us, they'll love the gesture!
6. Notebook and pens
Starting a new job can be overwhelming and leave even the best of us feeling exhausted. With so much information to take in during the induction and onboarding process, including some office supplies can help ease the pressure.
One place – all of your new employees' notes and ideas – it couldn't be easier! Having this will also make it easier to revert back and find notes they took during their initial weeks at the company.
7. Water bottle
Hydrated employees = more productive employees. Include a water bottle in your new hire welcome kit, and you'll reap the benefits.
Plus, you'll also help reduce single-use plastic in the long run. Functional and eco-friendly? It's a no-brainer item to include in your welcome package.
8. A card with your social media handles
Spread the word, share the joy, and get your new employees excited about following your brand on social media. Ask your designer to create a small card with all of your social media handles and include it in your new employee welcome kit.
Encourage them to engage with content and share content with their own networks – your marketing team will love you for it!
9. First day paperwork and policies
New employee formalities are on the top of every HR managers to-do list. Ensure everything is completed, so they're ready to dive in head-first. Include all paperwork, policies and contracts in your new employee welcome kit, and you'll show that you're organised and excited to have them join the team.
We know that creating your onboarding and induction program can be a time-consuming process. So we've created a useful template for onboarding new hires to speed up the process.
Looking for a paperless solution to all of your onboarding woes?
We all know that when it comes to onboarding a new hire, there's lots of paperwork involved. Contracts, tax file number declarations, company policies, procedures, bank details, and the list goes on. With HR automation, you can say goodbye to storing employee information in clunky filing cabinets and hello to a seamless way to onboard your new employees.
This easy onboarding experience allows the information to be stored securely in the cloud, with access available for the individual and the employer at any time. It also gives your new employees a great first impression, proving that you're organised and on top of important formalities. You can also easily send your letter of offer to the successful candidate, where they will be able to sign it electronically, so they're prepared for their first day.
10. Information about perks and employee benefits
Chances are, some of your company perks were raised in the interview process. Now it's your chance to shout all about them. Include a book on what's available for your new hires, whether it's access to an employee assistance program (EAP), additional days of leave, an employee share option scheme (ESS), awards, learning and development opportunities, remote working opportunities, your bonus structure – the list goes on.
You've got great perks, so get your new hires excited about having access to them!
Take your onboarding and induction digital
After finding your star candidate and having them sign on the dotted line, you're now staring at the mountains of employee admin.
Now there's an even easier way to manage your recruitment and onboarding. Employment Hero can streamline your entire hiring process from attracting candidates right through to onboarding and management. You'll even have access to resources like our new hire onboarding checklist.
It's recruitment and HR, just easier. Get in touch with one of our small business specialists today to learn more.
Learn more about recruitment and onboarding with our guide
Recruiting can be time-consuming and complicated, but it doesn't have to be. Read our guide to onboarding for more ways to make onboarding new employees something to look forward to.
The ultimate recruitment and onboarding guide