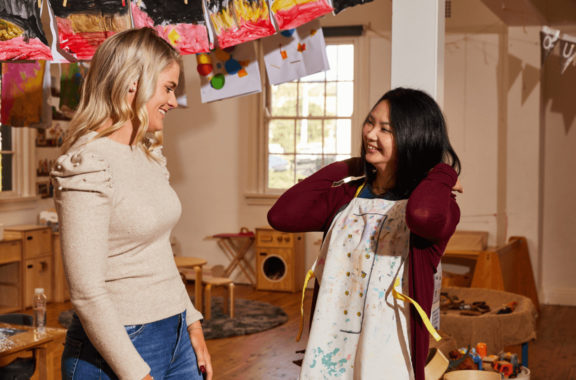 Growing a business is hard, and finding the right people to help grow your business is even harder. So, when you've found exceptional talent for your business and you're ready to welcome your new team member, how can you make their first impression a great one?
How can you give new hires an onboarding and induction experience they'll remember for all the right reasons?
The answer? A stellar onboarding process that makes new hires feel like they belong, even before their first day.
What's in this employee onboarding guide?
This ultimate guide to employee onboarding will show you the best practices in creating a great employee onboarding process and will cover:
The ins and outs of an effective employee onboarding process
Tips to get prepared for your new hires
A new employee onboarding checklist
How to showcase your company culture
How to ensure new employees stick around
Common mistakes in onboarding programs to watch out for
How to manage probation periods
Who did we write this new employee guide for?
Used as an employee onboarding playbook, this resource will be helpful for anyone who is looking to establish or refresh their onboarding process. We find that the guide is most useful for;
HR Professionals – If you're running an HR team, or contributing to HR success, this guide is definitely for you. This resource can help you think about onboarding strategically, and includes all of the information you need to take your onboarding process to the next level.
Employers – If you're running a small to medium-sized business, you may not have a dedicated HR team to organise onboarding programs. This guide is perfect for helping you get an onboarding process off the ground, and includes the tools that you need (like our helpful onboarding checklist) to follow on a long-term basis.
Hiring Managers – While your HR team or employer may have hired your new direct report, you as direct manager will ultimately be the one ensuring the new hire's success. This guide can help give you a deeper understanding of what onboarding is, and includes invaluable advice on the common mistakes that are often made during the onboarding period.
This guide is suitable for many industries that have control over their own onboarding process, and applies to employees that are working full-time, part-time or casually.
If your business primarily employs casual employees, check out our onboarding guide for casual employees here.
And who will this guide not be so helpful for?
Employees who are about to go through an onboarding period will not find this guide very useful, as it includes information that is more relevant to HR teams, managers and leaders of a business.
If you're looking for ways that you can ace your first few weeks (and beyond) at a new company, check out this article on how to succeed in your first 100 days.
And if you're still seeking that dream role? Check out 10 tips to ace your next job interview.
What is the goal of onboarding?
So, you might be thinking – "wow, there's a lot of information in that guide, do I really need all of this to get my new employee up and running in the team?"
Onboarding is often an underrated part of the employment process, but it's a critical one. An onboarding process – good or bad – has the ability to set the tone for your new employee's career with your business. It has the potential to fast track a person's transition into a business, or slow it way down.
All of this is to say, there are a few core goals of onboarding;
Kick-starting employee engagement; your new hires should feel that the business is invested in their success, they should have a good understanding of the business' values and company mission – and how they can contribute
Practical administrative support; your people shouldn't be wasting time filling out endless new hire paperwork or setting up equipment – a good onboarding process will have these practicalities sorted beyond the start date
Instilling workplace culture; having a sense of belonging is crucial for new hires to do their best work – they need to feel empowered around relationship building and team camaraderie from day one
With three essential goals of onboarding to manage, you'll need a great onboarding process to make sure everything's covered. This free guide can help you establish just that.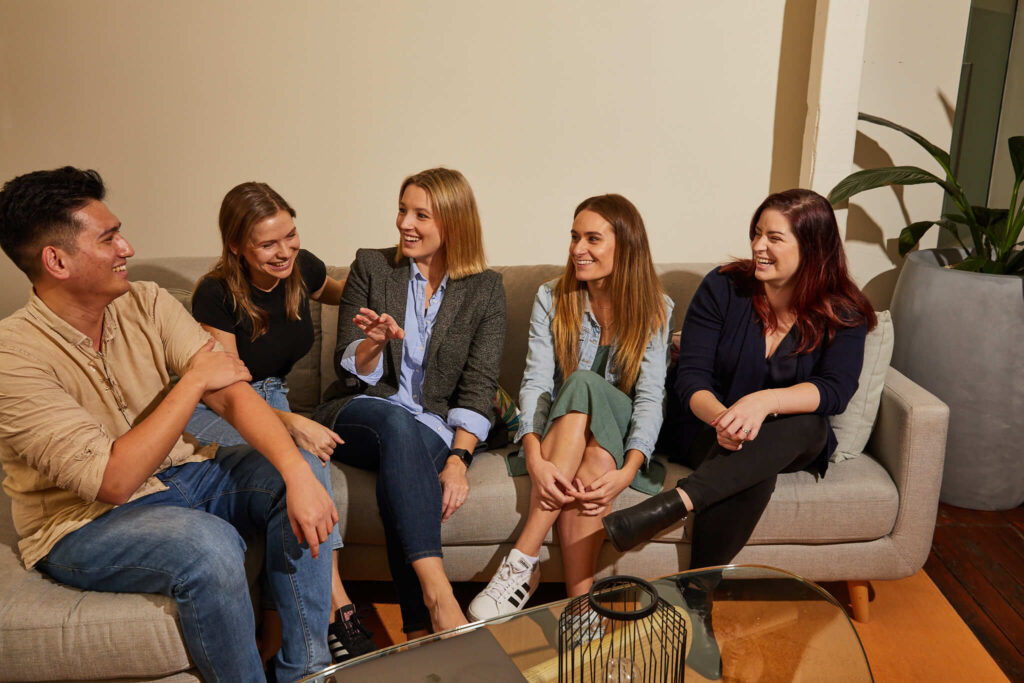 What is the most important part of onboarding?
Looking at our three onboarding goals, it's hard to pick a 'most important' part of an onboarding plan which can serve all of these.
However, we will say that when you have the tools and structures in place to sort out your practical administrative support, this can provide a great framework for improving employee engagement and instilling a sense of workplace culture. If you have the tools to take care of the administrative aspects of onboarding for your new hire, you give yourself more time to focus on the other goals.
We think that at the heart of every great onboarding program are tools and processes to streamline the admin. It simply makes life easier for the new hire and the HR team, hiring manager or employer that is getting them set up. No one has ever enjoyed filling out piles of onboarding paperwork.
While we have plenty of practical examples in this guide of how you can reduce onboarding admin, if you're most interested to know how onboarding software works – you might want to jump straight to information about Employment Hero's paperless onboarding software.
Our tools can effectively streamline onboarding tasks for in-office and remote employees. From helping you ditch paper for good, to moving candidates seamlessly from recruitment to onboarding, to offering a secure self-service employee information system; there's a lot to love about this effective part of HR software.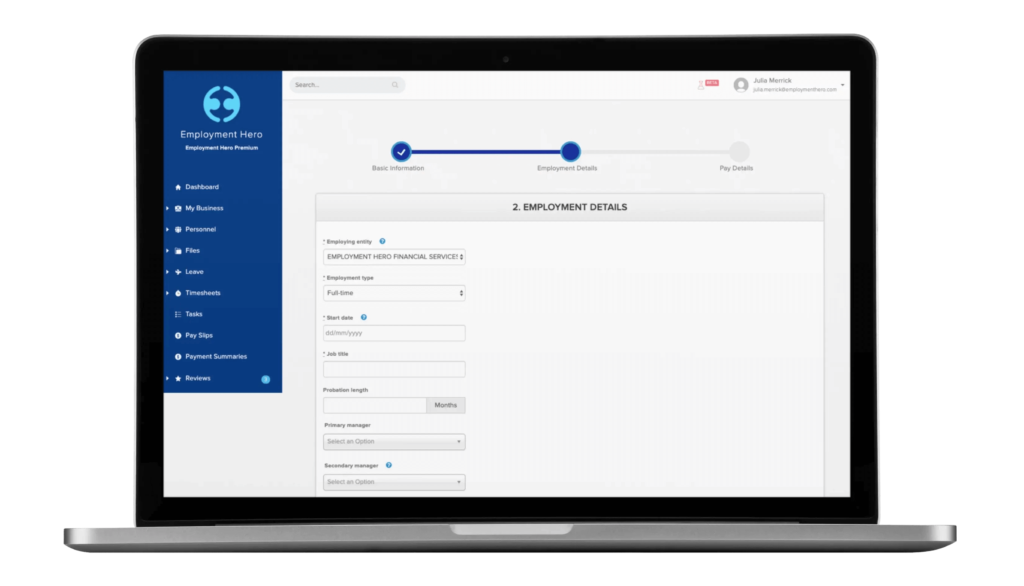 Does this guide include information on building a remote employee onboarding process?
While this onboarding guide has a lot of actionable advice and helpful tools, it's definitely applicable to all new hires – whether you have an in-office, remote or hybrid workforce.
Whether you're building an in-office or remote onboarding process, the three goals we mentioned earlier remain the same. The benefits of an effective onboarding process also don't change if you switch to a remote approach.
While almost everything in the guide can be tailored to a remote workforce, we do have an additional piece of advice. Make sure that you have easy-to-access, ideally cloud-based, tools to run your onboarding (and every other part of employee management, including your performance review process).
What else should I be aware of when onboarding remotely?
You'll also have to give a little extra consideration to what your employees will need in their welcome pack. If you're looking for additional info, this article has 10 helpful ideas for designing a welcome pack to remember.
You can also find more helpful information about managing a remote team with our Remote-First Workplace Playbook.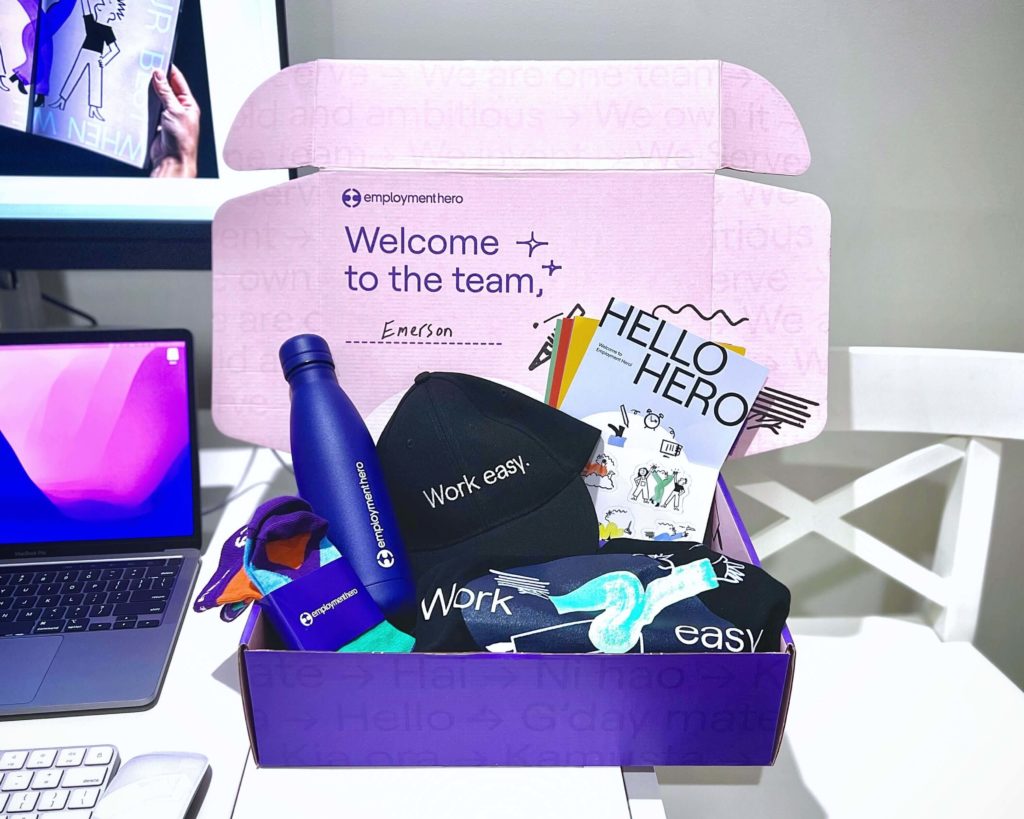 Why is a good onboarding experience important?
Apart from our three main goals of onboarding, let's talk a little bit more about why the onboarding experience is positive for the individual.
Put yourself in the shoes of a new team member. Prior to your first week you're going to have a fair bit of anticipation around a company's culture, your place within a team, and how you'll go getting everything set up. Onboarding is the process that, when done right, can put those concerns to rest when the person starts their new job.
What could happen as a result of a bad onboarding experience?
If done wrong, your onboarding could see some serious risks for both you and your new employee.
It could take much longer for your new hire to understand the business and get to know other team members. A disorganised or neglected onboarding process could also have them questioning their careers and future development within your business.
Worst case scenario? It could have them looking towards the door or accepting another job offer. Goodbye to the hours of work that you spent recruiting your new team member, you could be back to the drawing board and rehashing all of those recruitment costs.
But let's not think so much about doing it wrong, because with our Ultimate guide – you can definitely do it right!
Let's look at more of the benefits of a great onboarding program that can help your team hit the ground running.
What are the benefits of an onboarding program?
What do the best onboarding programs from the world's leading companies have in common? They all reap these amazing benefits. But why should only big companies enjoy these? Our guide can help companies of all sizes enjoy these great results.
1. It can set new hires up for success from their first day
Your new team members can say farewell to the first day jitters. An effective employee onboarding process will help ensure that new hires are feeling happy and productive from their first day on the job.
The most successful onboarding programs are supported by great communication with new hires prior to their first day, to make sure that they have everything they need in the lead up. This way, they can embrace everything about your business from day one – with no time lost to admin or confusion.
2. It can help you collect essential information about your new hire
When you're following a structured onboarding process, there's no need to fear that you've missed out on acquiring important information from your new employees.
An onboarding checklist (like the one in this guide), will make sure that you collect all necessary payroll, HR and personal information. Whether you're doing this manually or with the help of an HRIS – you can be confident that you have everything you need to employ your new person compliantly.
3. It can help you communicate essential information to your new hire
On the flip side, an effective onboarding process can also help your employee receive all the important information that they need.
Whether it's communicating company policies, an employee handbook, dress code information or the details of an onboarding buddy – it all happens in the onboarding process.
4. It can help your new employee understand your company mission and values
What powers your team, and your whole business, towards success?
It's not the break room coffee (although, that can really help), it's your company's mission and values. And these should be communicated to your new hires from day one.
Sharing your mission and values with new employees won't only motivate them and have them eager to get started – it will also make sure that their work will be immediately aligned with the company's goals.
Are your company values in need of a refresh?
Are you eager to refresh your values before your next new hire starts? Learn more about writing company values.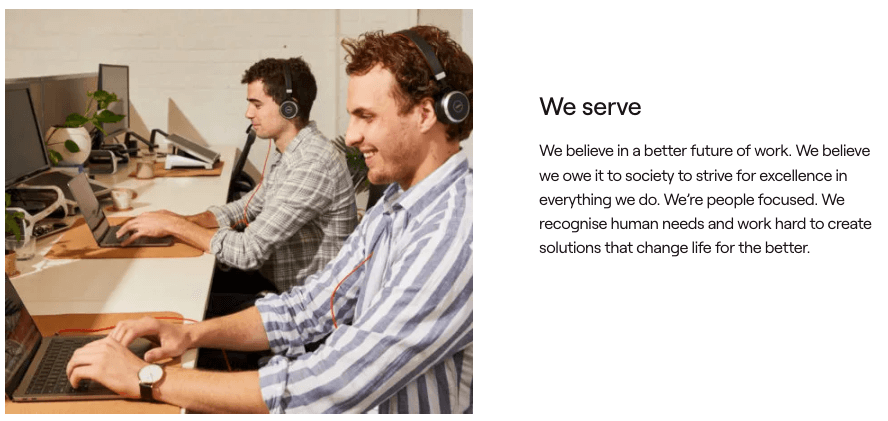 5. It's a powerful motivational tool
Sharing your company values and mission aren't the only thing that can get your new hire feeling excited and ready to hit the ground running.
During onboarding many teams also show their new hires the great work they've been producing lately, or share the details of exciting projects coming up. It's onboarding processes like this that can get your new employee excited about their contribution.
6. It can help new hires feel like they belong
A 2019 study from BetterUp found that workplace belonging can lead to an estimated 56% increase in performance, a 50% reduced risk of turnover, and a 75% drop in sick days. With stats like these, why wouldn't you prioritise belonging from day one?
No one likes to be the new person, but a positive onboarding experience can do a lot to help your new hire feel welcomed and and part of a team. It's an essential time for building relationships and creating a united work environment.
7. It can get new hires acclimated to their new role and key responsibilities
A job description can only do so much. New employees need to understand not only what their job entails, but how it fits into the larger picture of the entire company.
Onboarding is the perfect opportunity to give new employees a bird's eye view of their department, how it works with other departments and what the company's overarching goals are.
8. It can improve employee satisfaction and put them on the path to long-term success
When new employees feel supported and valued, they are less likely to look for other opportunities.
Foundations are everything, right? To feel valued within a business, you need to feel like you're being invested in from day one. This all starts with onboarding. The experience that your new hire has during their first week can put them on a path to long-term success at your company.
Looking for more onboarding resources?
Maybe the Ultimate Guide to Onboarding is not quite what you need right now, or you're looking for other helpful tips for onboarding and recruitment. Here are some highlights from the Employment Hero resource hub.
What makes up a complete onboarding checklist?
So you might know where you want to take your onboarding plan, but you're now thinking you'd like to give it a little more structure – and make sure that no crucial elements are missed for your new hires!
Enter our complete onboarding checklist blog. In this article, we break down the onboarding process down from the first day, to the first week, to the first month. We explain why every part of the checklist is important, and provide lots of helpful hints and tips for how you can customise your checklist to meet the unique needs of your company.
Find our complete onboarding checklist article here.
Printable employee onboarding and induction checklist
Maybe you're looking for a more direct onboarding template? If you're looking for a quick win for your onboarding process, you might need something you can print off and reference today.
With this helpful free checklist, you can be confident that every single part of your onboarding process is ticked off. Using this onboarding template, you can be sure that your employees are set up for their first day, week and month; cover all bases when it comes to setting up their workspace, technology and communications; receive all the information they need for the company; are introduced to their new team members and much more.
Download and print your free copy of our employee onboarding and induction checklist template now.
More about Employment Hero's onboarding software
At Employment Hero, it's our mission to make employment easier and more valuable for everyone. Beyond the recruitment process, onboarding is your new hires most important interaction with the business.
Employment Hero was built by employment experts specifically for small to medium-sized businesses. We identified that SMBs often don't have the tools to make tasks like onboarding a streamlined and effective experience for their new hires, while big businesses with big software systems reaped the benefits.
That's why onboarding software is a key feature of our product for SMBs. We want to help you reduce onboarding paperwork and admin – and as a result, save time and money!
Here's the breakdown of how Employment Hero can help.
Paperless onboarding
Say goodbye to onboarding paperwork. Our tools are all cloud-based and can be accessed by you and your employees by desktop or mobile app. Never worry about losing an employee file again with our secure and easy-to-use system.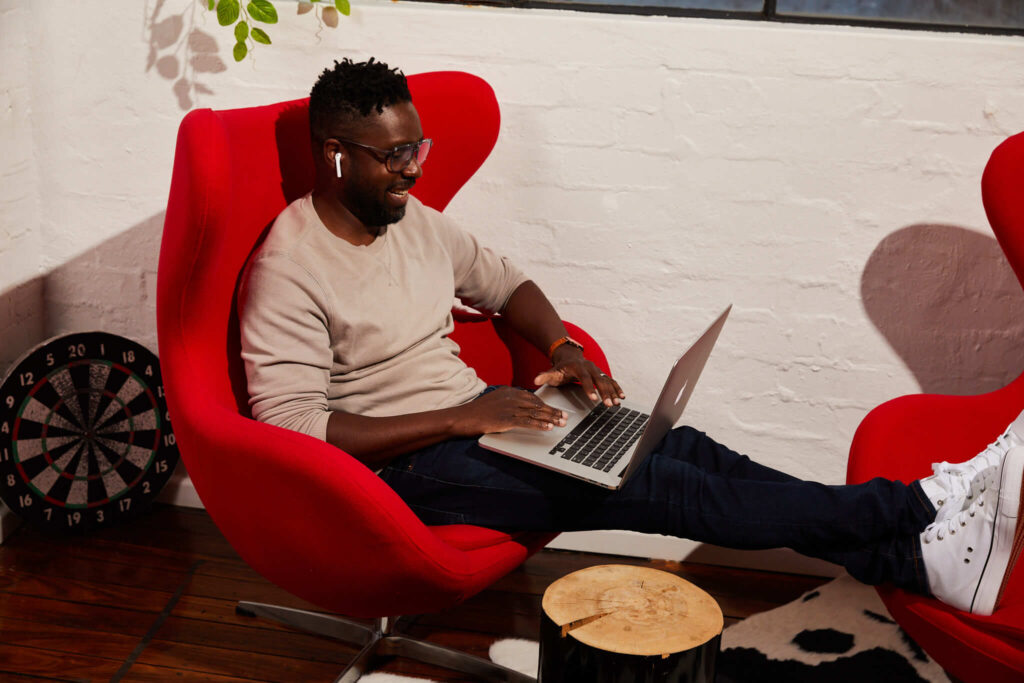 Seamless induction tools
Using our powerful Applicant Tracking System recruitment tool, you can move successful candidates from the application stage straight to onboarding in seconds. This can help you easily communicate with your new staff members from the moment they sign their contract, and ease any concerns they may have about getting set up before their first day.
Digital contracts
This brings us to digital contracts! A digital employment contract is an online contract that outlines the terms of your new staff member's employment.
They outline all of the same important details as paper contracts; the terms of a person's employment, their start date, their job title and the duties of their role and their pay or salary details. The difference is that they are stored securely online, are rapidly sent to your staff, and are easily accessible by employees and administrators.
Secure policies and policy tracking
Policies are one of the less glamorous parts of onboarding, but they are an absolutely essential piece of the puzzle for welcoming new employees to your business.
With Employment Hero, you can issue policies (either original policies or policies based on our expert templates) to your team via the desktop or mobile app. Your new employees can easily read their assigned policies and acknowledge their understanding right here on the platform. They can then easily refer to any policy, at any time, without having to request it from the HR team.
Company administrators can easily view who has and hasn't acknowledged their required policies, and the platform will instantly notify any team members who still have outstanding policy acknowledgements.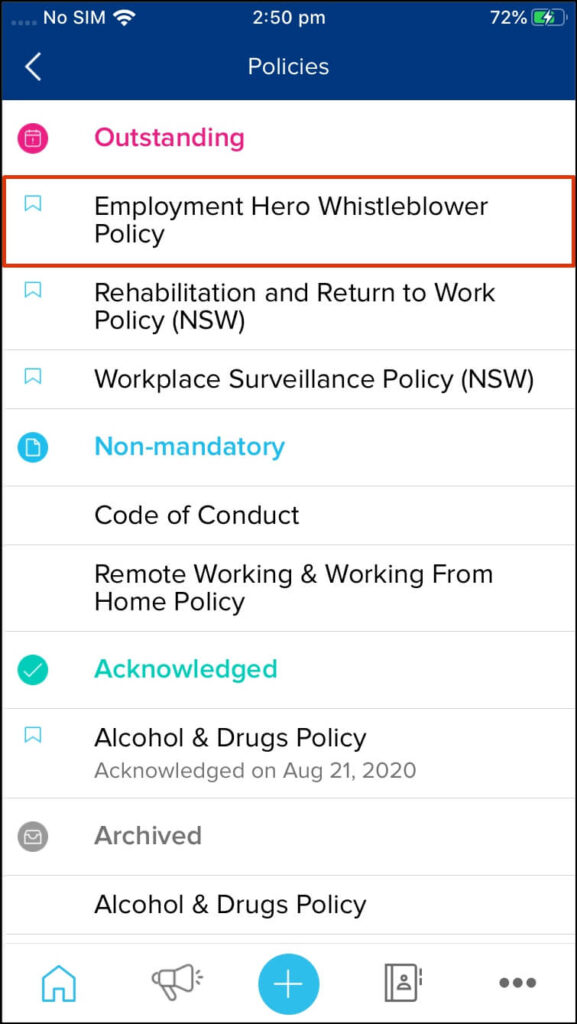 Employee self-service
Have you ever had a long email chain with an employee, going back and forth regarding their personal details to make sure they're properly onboarded? Even worse, have you ever made an error when manually collecting employee personal details that you've had to rectify down the track? These kinds of issues can take hours – if not days – to solve.
With Employment Hero, your team members are empowered to take control of their personal details with our self-service tool. During the onboarding process, your new hires can create their own profile with details like their name, address, gender, date of birth and any other additional requirements that the administrator chooses (you could even ask for t-shirt size for company merch, or dietary requirements for company lunches).
If you're using Employment Hero Payroll, your new hires can also enter their own pay details into the platform. If at any point they decide to change their bank accounts or update things like student loan information – they can easily do this themselves and be confident that it will automatically sync with the payroll system.
Certifications
For some employee roles, like childcare or hospitality, having a certification will be essential to gaining employment.
Important certifications and qualifications no longer have to live in a filing cabinet – with their important details like expiry dates falling out of sight and out of mind. With Employment Hero, your new hire can securely upload their certification to the platform to be easily accessed by themselves or their employer. Employment Hero will even issue notifications when a certification expiry date is coming up.
Induction content
Are you unsure if your new hire has completed all of their induction content – and know all they need to know about getting started within your business?
Employment Hero's induction content feature removes this guesswork. Like policies and certifications, you can house all of your induction content on the desktop or mobile app, which gives employers and employees full visibility over their induction.
Employers can upload written or video content for their teams to acknowledge. From an employee's homepage they can clearly see what induction content they still need to complete.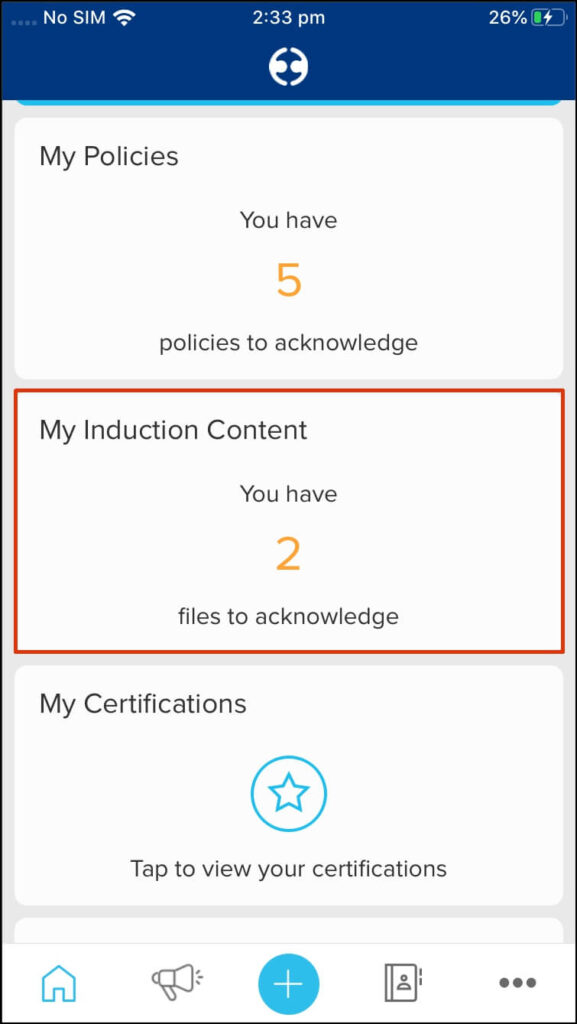 Onboarding checklists
We want to give HR teams and hiring managers peace of mind, which is why onboarding checklists are such an important part of our desktop and mobile app experience.
Our checklist feature allows an admin to create a group of tasks that they can activate when they onboard an employee, with the ability to specify which team will receive these tasks. This feature also allows you to edit, clone, and delete individual onboarding tasks and to delete any previously created onboarding checklists.
It's just one more way that you can own your employee's onboarding experience, and give an easily customisable structure to your onboarding program.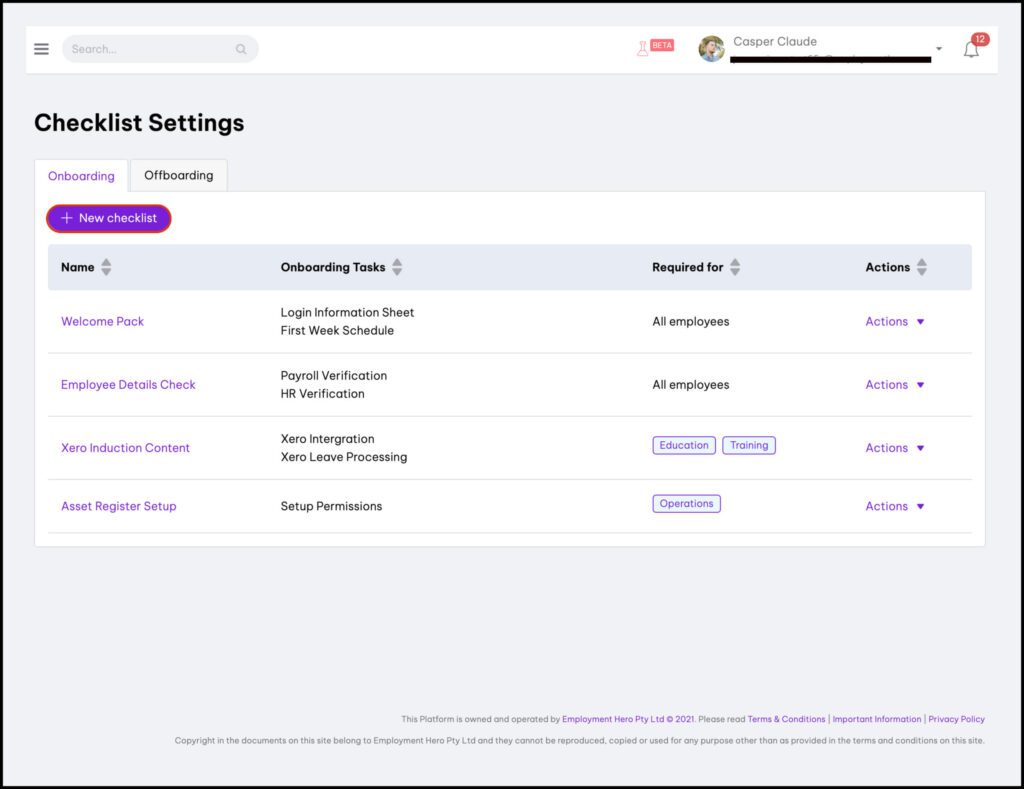 Organisational charts
If there's one thing that new employees fear about getting started in a new role, it's figuring out who's who in their team and the wider company.
Who can they ask about IT? Who's in their immediate team? Who's managing their benefits? These are just some of the questions that can arise and cause trouble for your new hire.
With Employment Hero's organisational charts, your new hire will be able to easily see the structure of the company, view people's roles and find the contact details of all team members.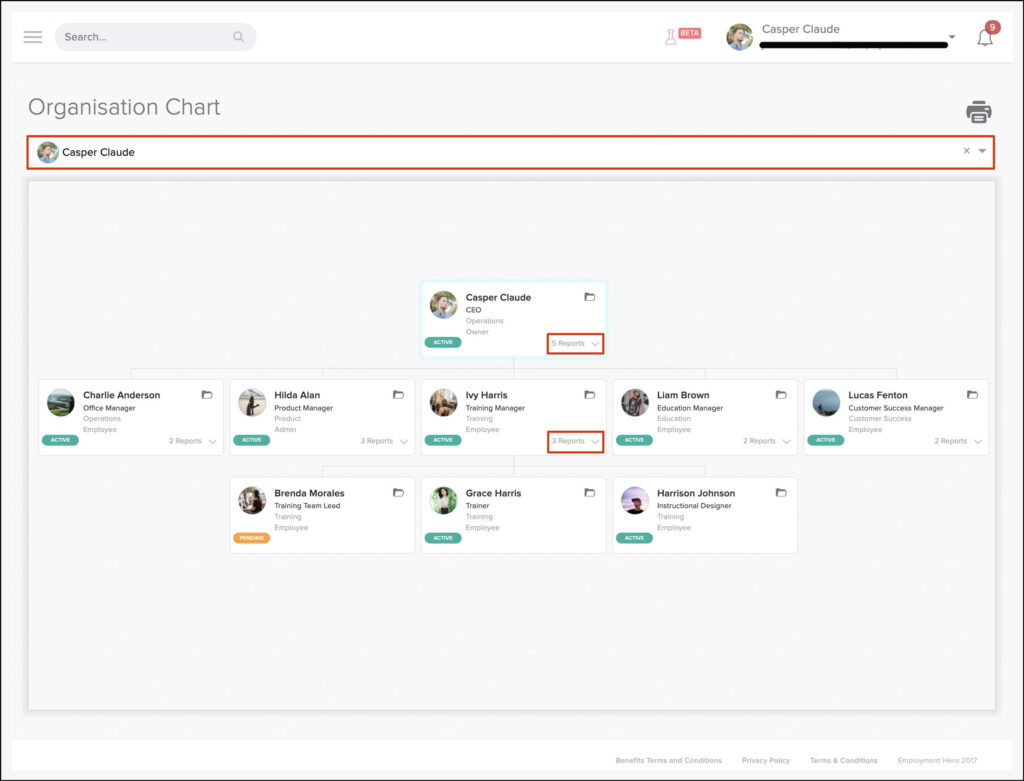 Visa checks
Applicable for Australian users only. We take the guesswork out of working rights. Conduct visa checks and we'll check with the Home Office on their right to work in Australia.
Thinking of hiring internationally? Check out our guide to hiring employees in New Zealand.
Discover our onboarding tools for yourself
Every business' onboarding process will be unique. To see how our flexible onboarding tools can meet your business' needs, book a demo with one of our business specialists now.