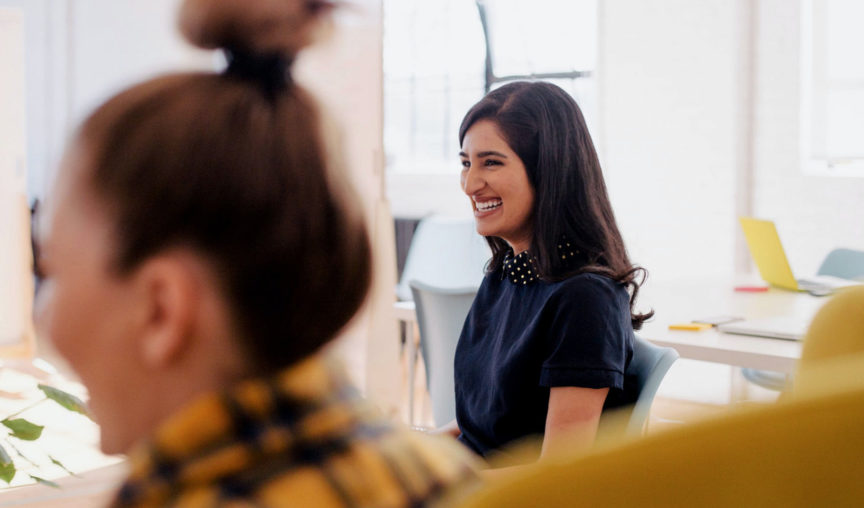 Did you know that 25% of graduate employees quit their first job within the first 12 months of employment? With such a large proportion of young people leaving their first role so quickly, it's never been more important to nail the candidate experience for graduate roles.
When it comes to the recruitment and onboarding process for graduates, it's a ballgame of its own. Many of them are just starting out their career journey, so naturally, they'll have less experience compared to a senior candidate.
This means that you need to tailor your experience to accommodate their experience levels and focus on other life experiences they've had, outside of a professional environment.
Are you ready to hire our future leaders? Let's discover how you can find and attract the best.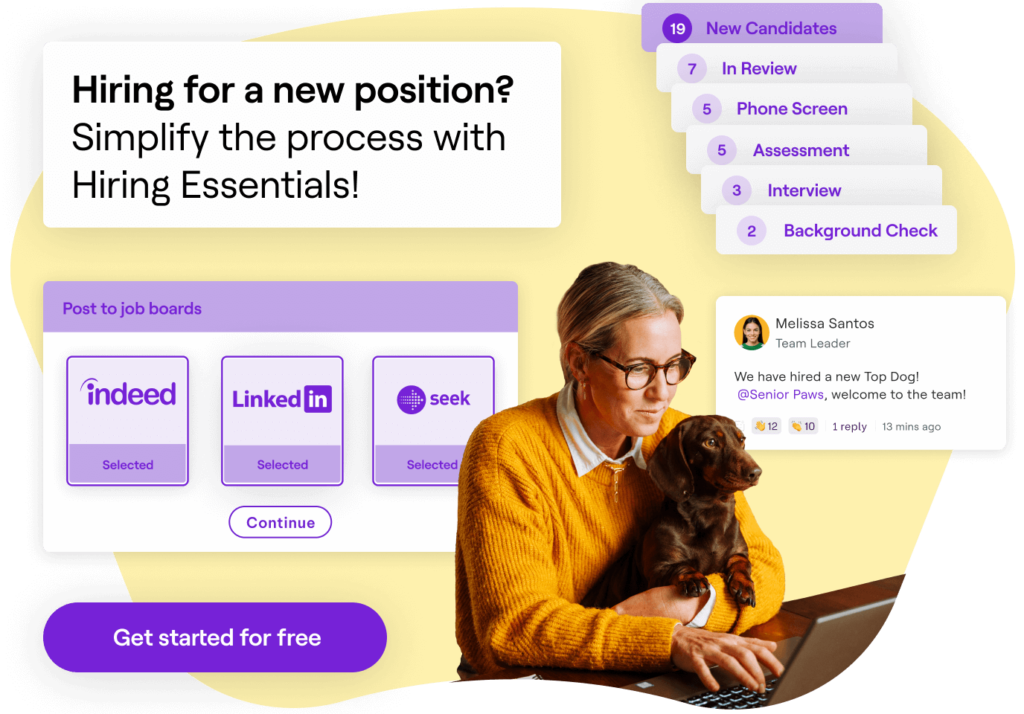 What are graduate recruitment strategies?
Graduate recruitment strategies are the methods by which you capture the attention of bright young graduates and inspire them to apply for a position with your business!
A graduate recruiting strategy needs to be thought about very differently from a classic recruitment strategy. Your applicants most likely won't have prior knowledge of applying for roles in the professional world, and they are generally looking for different things compared to a seasoned candidate.
It's also worth thinking about the dynamics of the new generation to create the right recruitment strategy. The majority of those currently exiting the tertiary education system are Gen Z. Born between 1996 and 2012, Forbes estimates that by 2025, Gen Z will make up 27% of the workforce.
How is a graduate recruitment process different?
Each part of your graduate recruitment process will be inspired by your graduate recruitment strategy. Think of your strategy as the core style and direction of your recruitment, and your process as the execution of it.
Looking for help with your graduate program instead? Download our free guide on how to create a graduate program.
How can I create a standout graduate recruitment strategy?
So, how can attract graduates and get them knocking at your door? These eight steps can get you started.
1. Know what new graduates want from work
When it comes to the new generation, what are the most common professional priorities?
Our Gen Z at Work Report found that young people are looking for a few key things…
A solid career trajectory
Graduates are coming out of university ready to start kicking career goals. If you can demonstrate that your company provides opportunities for learning and development, you'll have a competitive advantage immediately.
Work-life balance
Ten years ago, the 'working environment' was all the rage. It was all about standing desks, pot-plants and free smoothies. Gen Z just isn't as fussed about all that.
What Gen Z workers want is balance. Work-life balance means generous annual leave arrangements and reasonable clock-off hours. Gen Z workers, no matter how ambitious, don't want to be at their desk at 8pm. Companies which recognise the importance of work/life balance will prove to be popular with Gen Z.
Mental health support
A workplace culture that supports mental health is far from a 'nice to have' for Gen Z, it's an expectation. 75% of Gen Z workers expect their employer to provide mental health tools or strategies. Whether that's something like an Employee Assistance Program, or providing mental health leave – show your commitment to mental and emotional wellbeing to attract graduate applicants.
A great culture
For Gen Z, work isn't just a means to make ends meet. It's also an experience. 13% of Gen Z workers say that people and company culture is their top priority when considering a new job.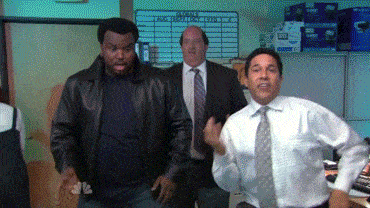 2. Make connections with local universities and colleges
What's one of the best places to find graduate recruits? Go straight to the source.
Establishing relationships with local universities and colleges can help you directly access graduate talent. Many universities have careers advisors, who are always on the lookout for opportunities for students and graduates entering the workforce. They are also the ones who are likely to run careers fairs at their institution.
Remember to look beyond the 'best schools' in your search. Top talent doesn't only exist at affluent universities, you can find high quality candidates at all kinds of institutions. Learn more about overcoming bias in recruitment processes.
3. Crafting your job description to excite graduates
When it comes to writing a job description to excite graduates, there's a key formula to follow.
Use a highly relevant job title
You need to make sure the job ad stands out the moment an applicant spots it. Your title should explicitly state what the job is, mention the level and type of role and use terms that candidates would search for.
Highlight exciting perks
Chances are, the graduates who have applied for your role have applied for dozens of others. You want to make sure your key selling points for the job role are clear, concise and get people excited at the thought of working for your company.
Showcase the best things about the role such as; continued education and development opportunities, employee benefits; details about regular celebrations and whether you offer flexible or remote working.
Provide a succinct job summary
A job summary is very important for making sure any potential candidates know exactly what they are applying for. Make sure you describe the basic purpose of the job and why the role is actually needed within the business, list the various duties included in that role and the job expectations.
Remember, assume the candidate knows nothing about your job and explain it as clearly as possible.
Use easy-to-understand language
When writing a job ad it's important not to get stuck on the details. Use simple language and a clear structure to help candidates understand the role and the business. Use bold subheadings to break your content up into clear themes which will help candidates to scan-read the ad.
Be transparent
Recent graduates are some of the most marketing-savvy people out there today. They know sales-speak when they hear it. They value honesty and transparency. During the graduate hiring process, be honest about your expectations. Be honest about your offering, your salary package and the career growth you can offer them as their first employer.
Looking for a smarter way to recruit? Try out Hiring Essential, Employment Hero's ATS.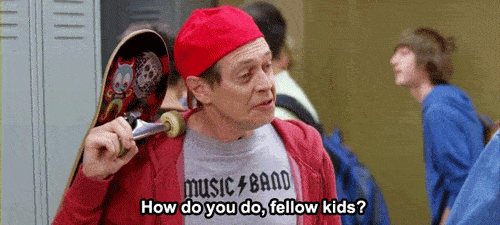 4. Look beyond job boards
To get started on your search, you need to post your job ad where your target audience is actually looking. While you should cover all of the basics of job posting websites, you need to get a little more creative with platforms that they will use.
If you want to attract high quality candidates, you'll need to make sure all of your bases are covered…
Job boards
The first port of call will always be job websites and boards. Whether it's Indeed, Monster, LinkedIn, Seek or Glassdoor. Look up the most popular sites in your country and make sure your job postings are on there.
Check out how you can maximise the impact of your LinkedIn company page.
Social media
Today's graduates are part of the first generation to grow up with technology as the norm. If you want to reach them where they are, social media will be a big part of your strategy. However, think carefully about which platforms you target.
Polls show that 30% of Gen Z have decided to stop using Facebook, so you might have better luck showing off your employer brand and company culture on TikTok, Instagram or Twitter.
University notice boards
Here's where those local contacts will come in handy! Don't discount the humble campus notice board – they're usually located in places that receive lots of foot traffic and consequently, lots of graduate eyes.
Every ad is an opportunity to showcase your employer brand, make sure that your flyer is colourful and eye-catching.
Your careers page
It may not be the first place where the best talent start their job search, but graduates will definitely visit your website if they're interested in working for you. Make sure that it looks good, is easy to use, and has lots of details about the company perks.
5. Design your interview process for graduate hires
When engaging with graduates, your interview process is going to look very different to that of a C-level executive, or even someone with a few years of experience.
Graduates are just starting their career journey in their specific field, so it's important you change the process to suit their experience. The last thing you want to do is ask extremely technical questions and make them feel like fish out of water!
Consider interview rounds and team members
Depending on the size of your organisation, you may opt for multiple rounds of interviews. This may be due to schedule conflicts or simply because you don't want to overwhelm your candidates with a panel-style interview process.
For a graduate interview, we suggest having one screening call over the phone. This can be with a talent acquisition manager and a chance for both parties to learn more about what they are looking to get out of the experience.
Have a list of non-technical questions prepared
When meeting with junior candidates, it's not about their work experience. While you want to learn about what skills they have and any work experience, it's about finding out who they are and if they have the drive and determination to fill the role. Instead of focusing on technical and specific skill questions, you should make them more personalised.
Some good interview questions you can ask your graduate candidates include:
How did you get into [the area they're interviewing for]? Tell me what inspired you to take this path?
What was your favourite project or unit when you were studying?
Can you tell me about a time when you showed determination and leadership?
What resources do you use to enhance your skills you've learnt from your education?
Tell me about a time when you've made a mistake. What did you learn from it?
Where do you see yourself in five years?
What drew you to this position and made you want to apply?
Tell us about a time where you've had to take complete ownership over something. How did it go?
Can you tell us about a time when you found it difficult to work with someone. What happened and how did you resolve it?
6. Design a simple task
Tasks can be an essential part of the screening process, and they are a great way to identify a candidate's skills – especially when they don't have any demonstrable experience. Let's take a look at two examples for junior positions.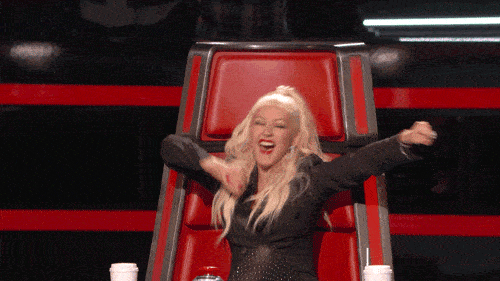 Example task for a Junior Content Marketing Coordinator
Content marketing requires writing – and a lot of it. Creating a task for your final candidates can help define the strongest writer. This could involve writing a blog post about your industry and creating a social media post to go with it.
You want to make sure your candidate can nail your tone of voice and effectively communicate what it is they have to say.
Example task for a Junior Designer
More often than not, designers will already have submitted their portfolio containing the work they completed whilst studying. This can make it a lot easier when it comes to narrowing down candidates. However, you may ask your candidates to complete a task to see how they adapt to your brand. To gauge their design style, you could ask your candidates to design a series of social media ads for your brand.
Remember, you're not looking for perfection here, but rather potential and passion. You can train them up to be everything you need and more!
7. Create a beginner-friendly onboarding experience
Onboarding graduate employees should be handled a little bit different to those who have years of experience.
You want to make them feel comfortable and not overwhelm them on the very first day. Before they start you'll need to ensure that their contract, policies and paperwork are all up to scratch. Then when they do start, there should be a proper induction plan in place to ease them into the business, especially if this is their first full-time role.
We all know that first impressions count – and we mean it! Research has shown that graduates are more likely to change roles in their first year. However, if you give them a great first day, they'll be more likely to stick around and help your business grow.
Whether it's yourself, or your human resources team, make sure everything is set up to give your new grads an experience to remember. You always remember the first day you start a new job, and those memories are especially clear if things don't go smoothly.
Make sure that when your new graduate's first day comes to an end, they know they've made the right decision in becoming part of your business.
Learn more about what makes a fantastic onboarding experience for people at all levels of your business.
8. Ask for referrals
When your new graduate is up-and-running in their new role and kicking goals, it could be time to ask for referrals.
Who better to talk to other graduates or students than a recent graduate themself? They likely have friends and acquaintances that will also soon be entering the workforce. If you can get them to become an advocate for your business, their influence could be invaluable.
Remember to offer an incentivised referral program for the best results!
Recruit graduates and nurture future leaders
When you hire university and college graduates, you're supporting the next generation of leaders. If you want to learn more about how to get the best out of your Gen Z employees – from hiring to managing with the help of recruiting software, to developing them into leadership roles, we can help.
Download our free report on Gen Z in the Workplace now.
In this guide, we go back to basics and talk through everything HR beginners need to know.