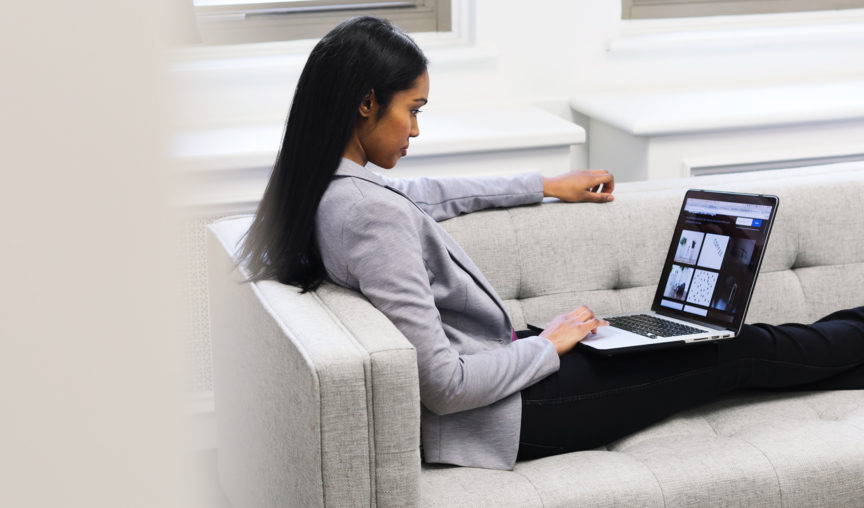 You can't deny that the thought of hiring someone new in your business is exciting. One more set of hands to get through your workload, a fresh pair of eyes to look at existing problems, and lots of new and innovative ideas to help grow your business.
But while the thought of hiring someone new for your team is an exciting prospect, how can you have high confidence the successful candidate will be everything they said they were in the interview? Recruitment and hiring is an expensive process and there are many hidden costs associated with it. The time spent hiring, the salary of your recruitment team, referral bonuses, online job board fees and recruitment software are just some of the costs that come with a new hire. The result? Up to $5,000 in hidden costs.
With so much on the line, you don't want to run the risk of bringing a bad hire into the business – and a reference check can help you minimise that risk. Whether you're seeking a personal reference, professional reference or character reference, we'll be sharing all you need to know about making a confident hiring decision.
What is a reference check?
A reference check is a way to check if the candidate is actually who they say they are. Often occurring at the end of the interview process, it allows hiring managers to cross reference that the candidate has the skills, experience and qualifications they've stated throughout the interview process. A reference check can be via phone, email or by using reference checking software.
It involves hiring managers contacting a previous employer, teacher or school prior to presenting an offer to learn more about the candidate's work experience, education and skills. A hiring manager may also ask about any strengths and weaknesses, productivity levels, communication skills and attendance. Put simply, it provides an overall sense of what it would be like to have the candidate join the team.
How do you conduct an employee reference check?
Employers may wish to conduct a reference check when they are finding it difficult to make a decision, or to further cement their chosen candidate prior to issuing an offer of employment. To get started, you should obtain referee details from your shortlisted candidates, then make a list of questions you'd like to ask the referee(s) and finally, contact the referee(s).
The reference check process
Obtain contacts details of the references from your shortlisted candidate(s)
During the recruitment process, it's important to ask your shortlisted candidates to provide contact details for their referees. These may be past or current employers, managers, mentors or teachers, and can help provide a clearer picture of the candidate's character and suitability for the open position. While some applicants may include written professional references or contact details on their CV or resume, it's important to let your candidate know that you'll be contacting those listed on their application. This allows them to notify the referees to be prepared for the call or email.
Make a list of questions you'd like to ask the referee
The goal of a reference check is to better understand what it would be like to work with the candidate. The questions you ask can help you feel more comfortable and confident with your decision, so it's important to prepare a list of questions. You can also use this as a chance to verify areas relating to their experience, or provide clarification on any areas of concern. Focus on asking open ended questions around the candidate's skills and job responsibilities to see if they're a good fit.
What questions are asked in a reference check?
What was the working relationship you had with the candidate?
What was the date of their employment at your company?
Can you please talk me through the role and responsibilities the candidate had?
How would you describe their job performance?
Can you provide me with an example of the candidate's strengths and weaknesses?
Did you ever have any problems or concerns with their work performance?
Did you ever have any concerns with the candidate's work ethic?
Why did the candidate leave your business?
If the opportunity arose to re-employ the candidate, would you?
Do you have anything else you'd like to add or tell me about the candidate?
Contact the referees
When it comes time to contact referees, you want to be as transparent and honest as possible. Clearly state who you are, the business you work for, the details of the role and the candidate you're conducting the reference check for. You should also let them know that they've been provided with their contact details via the candidate.
Be sure to ask if the referee feels comfortable answering the questions and check that you have them at a good time. You also want to let them know how long the call or questions will roughly take.
Once you feel prepared, you want to choose the communication method. Will you contact them via a phone call? Will you email them? Will you use reference checking software? Whatever you choose to use, you want to make sure the reference check process is as easy as possible for the referee, and don't forget to take detailed notes!
Dealing with sensitive information? Don't forget a background check
Once you've completed your reference check and you've made a job offer of employment, it's important not to forget a background check before your new team member starts – especially if your business is dealing with sensitive data. But, what exactly is a background check and how does it differ from a reference check?
A background check is a process where an employer can find out a new employee's disclosable history. The goal of a background check is to confirm that the person you've hired is actually the person they claim to be. 
The background check includes a summary of an individual's police history in Australia. This may include court appearances, convictions and any penalties or sentences. The main purpose of a background check is to add an additional step in the recruitment process to help you hire the right people for your business. It can help give you peace of mind and trust in the person that will be handling confidential information or performing specific tasks. It's another way to help you mitigate the risk of a poor hire, which can be a costly process for any business.
Looking for ways to conduct a background check? It can be referred to as a national police certificate, police clearance or national police clearance.
Feel confident with reference checks
As the candidate's prospective employer, you might find yourself talking to their previous manager, current co workers or personal references. Whoever you find yourself talking to, doing your due diligence can help you find useful information that will help you feel more confident about your hiring decision. So, go on – go find your unicorn!
Want to streamline your recruitment process? Employment Hero can help.
Managing recruitment, interviews, references and onboarding can be a time-consuming task. We make the administrative side of hiring and recruitment a breeze with our cloud-based end-to-end HR, payroll and benefits platform. If you'd like to learn more about how you can save time, transform your hiring process with an applicant tracking system and give your candidates the best experience possible, get in touch with one of our small business specialists today. 
The ultimate recruitment and onboarding guide