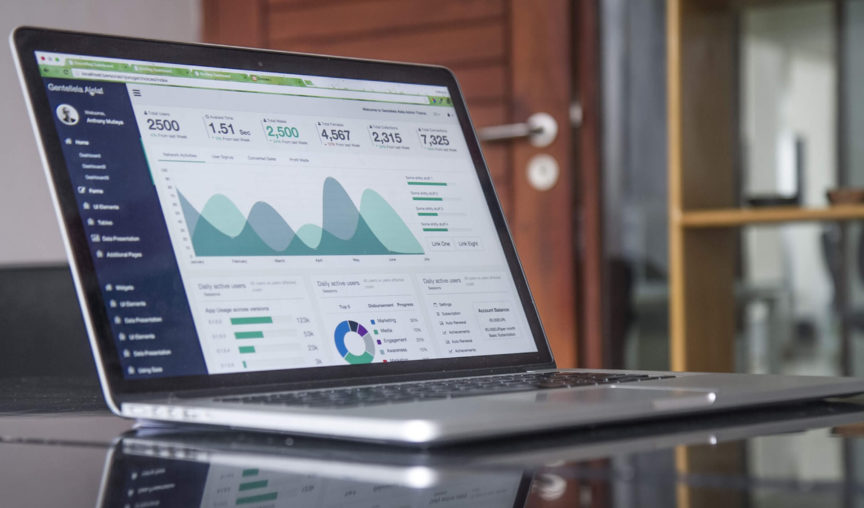 They say it takes a village to raise a child, and that couldn't be more true when it comes to your business. You need the best people to help you grow and scale your company, so it's no surprise that ensuring you hire the best candidates can be a stressful task.
On paper, the recruiting and hiring process sounds easy. Post a job ad online and qualified candidates will come flooding in. From here hiring managers interview a few job seekers that sound capable and ta-da! You've found your new star employee ready to take your company to new heights. Simple right? Not quite. It's easier said than done.
When it comes to hiring there can be a lot of manual administrative work involved. You're possibly still accepting physical resumes, reading cover letters, and engaging with potential candidates either via email, phone or text message. With lots of job applications landing in your hand or inbox, it can be challenging to know how to prioritise and narrow down applicants to find the right fit.
Not to mention the added pressure that comes with actually choosing the right candidate who is a good cultural fit… And that's just for one open role.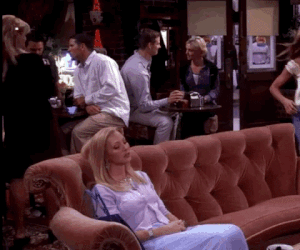 Me after going through all of the job applications
With so many things on the line when recruiting a new employee, it can be difficult to know how and where to start. Cue drumroll… That's where an applicant tracking system can help you scale and make the right hire. Every. Single. Time.
Ready to dive into all things ATS? Read on as we cover how applicant tracking systems work, how to use them, and how they can transform your hiring process.
What is an applicant tracking system (ATS)?
An applicant tracking system is a piece of software that helps streamline the recruitment process. It does this by managing, storing, and keeping track of a company's job candidates.
Applicant tracking systems serve as a central place for hiring throughout each stage of the recruitment process including creating a job description, job postings, communicating with candidates, storing resumes and internal notes, scheduling interviews, collecting interview feedback, and extending offers to candidates.
Think of it as one central piece of software that allows you to hire and recruit the best talent for your open roles. Not only this, it makes your recruitment process much more efficient.
An ATS has the ability to filter through applicants, ranking candidates on how appropriate they would be for the role. When you're faced with hundreds or thousands of applications, an ATS can save you time by filtering out unqualified candidates.
How do applicant tracking systems work?
Applicant tracking systems allow employers and human resources managers to collect and store resumes and cover letters in one central place online. These can stay on file long after the initial role is filled, which means hiring managers can still search for talent for different positions. It manages the entire recruiting process from posting job descriptions right through to offers.
Not only this, you can easily create jobs for open roles, automate job postings and manage your candidates easier than ever.

Easily create jobs and open roles
With an applicant tracking system, you have the ability to easily create and manage open roles for applicants to view. With all candidate data and processes being conducted in one central place, it's easier than ever to manage your applicants.
Post to multiple job boards
When it comes to hiring, you want to attract top talent. To do this, you want your open role to be listed in as many relevant places online as possible, so you can cast the widest net. But to create accounts for each job board or social media account and upload each open role yourself is a time consuming and repetitive task.
With an applicant tracking system, you have the ability to create one listing and have it post to multiple job boards – easy, hey!
Candidate management
Recruitment and hiring involve high levels of organisation. Whether you store your candidates data in a spreadsheet, filing cabinet or in your email folder, we know that managing candidates is time consuming.
Using an applicant tracking system you can track qualified candidates, add notes about important skills, build shortlists, schedule interviews and hire new employees, all from one place. Simples!
What is the best applicant tracking system?
When it comes to investing in an applicant tracking system, you want to choose software that will work well for you and your team. Whether you're looking to fill 5 or 50 new roles, it's important you set out your needs from day one.
If you're looking for a solution to manage your recruitment and hiring process, take a look at our very own ATS.
Employment Hero's Applicant Tracking System
Our applicant tracking system helps businesses manage every step of the recruitment process — from job creation to hiring and onboarding — without ever leaving their Employment Hero account.
With so many of the administrative recruiting tasks automated through Employment Hero, you'll need less human hours to fill a position. This will make your hiring strategy more productive and cost-efficient. Save money simply by saving your precious time!
Build a hyper-personalised job board for your business
When hiring to fill a new position you want to make sure relevant people see your ad on the best recruitment sites for your business and industry. Employment Hero's ATS allows you to pick and choose the job boards most applicable to you. You can then interact with candidates simultaneously through a single interface — Employment Hero.
One-to-many job ads
Once you've built your own personalised job board, you can create, post and manage your individual job ads across an endless number of job boards with a single submission!
Easily manage your candidates
Managing candidate profiles manually is hard. Our ATS helps you track candidates, build shortlists, notify unsuccessful candidates, schedule interviews and hire successful candidates. Clearly view your candidate pipeline and easily move people from stage to stage.
Give your candidates the red carpet treatment
With so much competition for top talent, employee experience starts in the hiring process. Candidate experience is a crucial part of setting yourself apart from the herd and maintaining a strong employer value proposition.
The visibility and communication tools an ATS can provide will simplify the application process and help improve engagement with candidates.
Onboard in minutes
Because our ATS is a fully integrated part of the Employment Hero platform, you can start onboarding your new hires as soon as possible. Getting the contract out in a timely manner is crucial to securing the right talent, and our platform empowers you to go from offer to hire in a matter of minutes!
Liking the thought of Employment Hero's ATS? Get in touch with one of our small business specialists today and they will walk you through how it can help take your recruitment engine to the next level.
The wrap up
Applicant tracking systems aren't just for recruiters. They can transform your in-house hiring processes. They can also help you save time by storing all candidate information in one centralised platform so the hiring manager can make sure informed decisions are made. Excited at the thought of an ATS? Get in touch today.
Looking to hire talent from across the globe? 🌏
Our new Global Teams product could be just the thing you've been looking for. Learn more about it here.