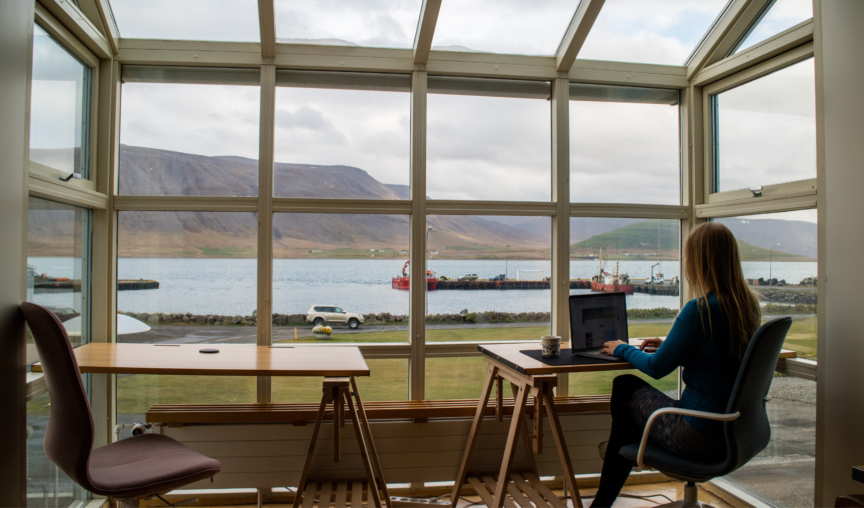 What do you think of when you think of the 'big city'? For some, it's a rite of passage – leaving their suburban or rural childhood homes to discover the bright lights. For others, it's the home of opportunity, whether that's taking the first step on a corporate career ladder or getting a dream job with a big brand. And then for others, it's a bit of a struggle, with challenging commutes, high rents and the opportunity of owning your own home pretty much impossible.
With the rise in remote working, cities certainly don't have the pull they once did. If you're lucky enough to work for a flexible company, your options are far wider. If you want a little farmlet with a chicken coop, while you work remotely as part of a team, you can. Maybe you've always dreamed of living in a small town by a lake. Now, you can – as long as you can get high speed internet access too. A staggering 36% of respondents to our Remote Work report said that they would consider working remotely permanently.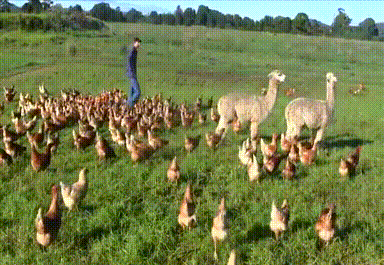 Case in point: the author of this post is currently writing from a farm in the rural community of Te Kauwhata in New Zealand. With Employment Hero as a supportive employer and a remote role, all I've needed is a laptop and decent internet.
How do rural areas benefit from the presence of remote workers?
The benefits for remote workers moving to rural communities are fairly obvious. If you can say goodbye to shops that are open 24 hours a day and busy social events, then you'll probably enjoy more affordable housing and not having busy train commutes.
For the rural areas that become the new homes for remote workers, the benefits might be less clear but they're definitely there. Here's some we'd pick out…
It builds diverse communities
The old trend of young people leaving their rural childhood homes for exciting cityscapes has been gradually draining country towns for years – at least, until those same people return to less populous areas in their later years. However, this new advent of rural work has seen young professionals returning earlier than usual, bringing diverse perspectives and new initiatives to the community.
Fun fact: according to research by The Conversation, the more diverse the community, the more helpful residents were in times of crisis, building stronger emotional ties.
They improve the local economy
When remote workers move to rural areas, their salary has to go somewhere, and often that's towards local shops and amenities. In turn, this can stimulate local economic development, support small businesses and create more jobs. In a small town, that can make a huge difference.
These remote workers might also have ties to larger business opportunities in cities, with the potential to create networks between urban areas and rural organisations.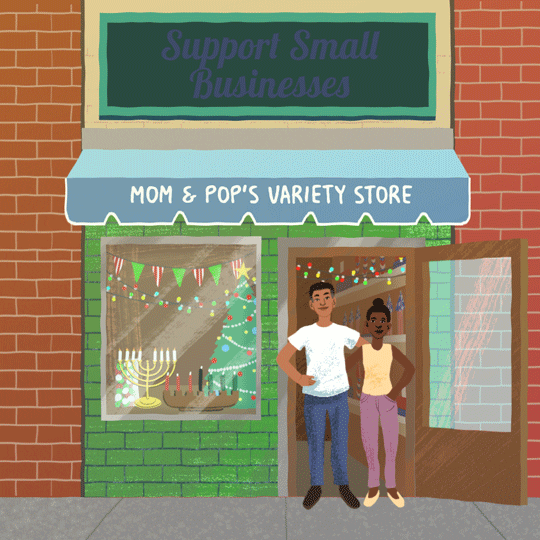 There's reduced commuter traffic
Is there anything more casually irritating than traffic? Pressure on popular commuting routes can make traffic a daily occurrence for many office workers. In fact, 51% of the survey respondents in our 2021 Remote Work Report ranked commuting as the worst thing about the office. For people trying to work around the flow of commuters too, reduced commuter traffic can make a huge difference, taking significant time off certain traffic bottlenecks.
Local public services may improve
Public services, such as GPs, post offices and pharmacies, are often subject to cuts in smaller populations, making accessing key services a challenge for many. With an influx of remote workers to underserved rural areas, public services will have to grow to match, which in turn can benefit the larger community.
What is a 'Zoom town'?
The concept of 'Zoom town' has come along to represent the small towns and cities which are receiving a flurry of remote workers. It's a fun play on the word 'boomtown', which was used to describe rapid population movement in the 19th century towards the location of a newly discovered precious resource, such as oil or gold. The 'Zoom' part, of course references the popular remote working software that we all came to rely on during the pandemic.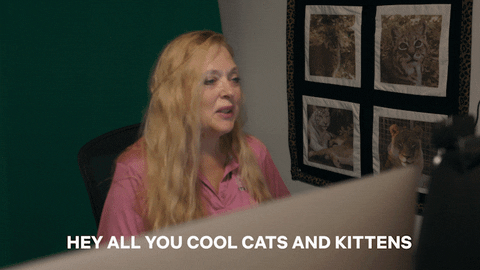 Globally we'll likely see more of these Zoom towns pop up, with previously little-known towns becoming common destinations. Some small towns will become Zoom towns due to factors such as proximity to the nearest city, while local governments might push their community forward as Zoom towns of choice.
Tulsa in the USA is a good example of this. Community leaders have created a 'Tulsa Remote' program to attract remote workers from bigger city hubs elsewhere. The program includes $10,000 towards a home purchase, space at a city coworking office, and curated apartment listings. Through the programme, they saw 375 remote workers move to Tulsa in 2020.
Employers in turn might want to consider how they're advertising their roles. If you're open to making a vacant position one that can be worked remotely, you can reach far wider talent pools that either live, or would like to live, in a small town or rural area. This could even branch to international employees, something we facilitate at Employment Hero with our employer of record service.
How does remote working benefit employers?
Now offices are opening up following the initial impact of the pandemic, business leaders are facing a choice. They can either revert to the pre-pandemic mode of operating, enforcing primarily office-based working setups, or they can embrace a hybrid or remote workforce.
For some, the move to home working was a temporary disruption and they are uncomfortable with continuing remote work. However, the benefits of remote work have proven themselves time and time again.
For employers, they can reduce their overheads with less need for office space. It also can lead to a happier team, which can have a positive impact on productivity and retention.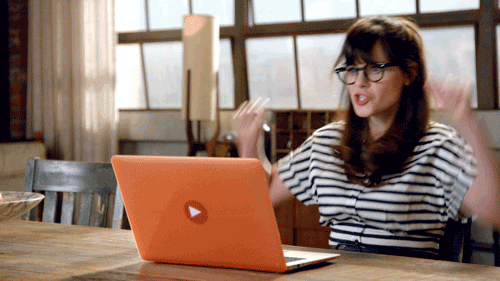 Your team can also benefit from the opportunity to work where they'd like to, whether they want to balance meetings around family commitments, take a working holiday or even relocate to more affordable areas. They can also enjoy time saved from a lack of commute, as well as fuel or transport costs.
If you're considering offering the flexibility of remote work to your team, make sure you've got a clear policy in place so that everyone understands what's expected. We've got an easy template that you can use to get started.
Ready to make the switch to remote working?
Whether you're an employee who is considering a move to remote work, or a business owner looking to offer remote working to your team, the benefits can outweigh the challenges. Even better, it can have a larger impact on rural communities and smaller cities, who can see the benefit of larger populations and economic growth.
After all, in the end, you could have a full time fulfilling remote job and keep a chicken coop. What's not to love?
Download our playbook to find out how you can make remote first work for you
The remote first workplace playbook
A complete guide to remote management.