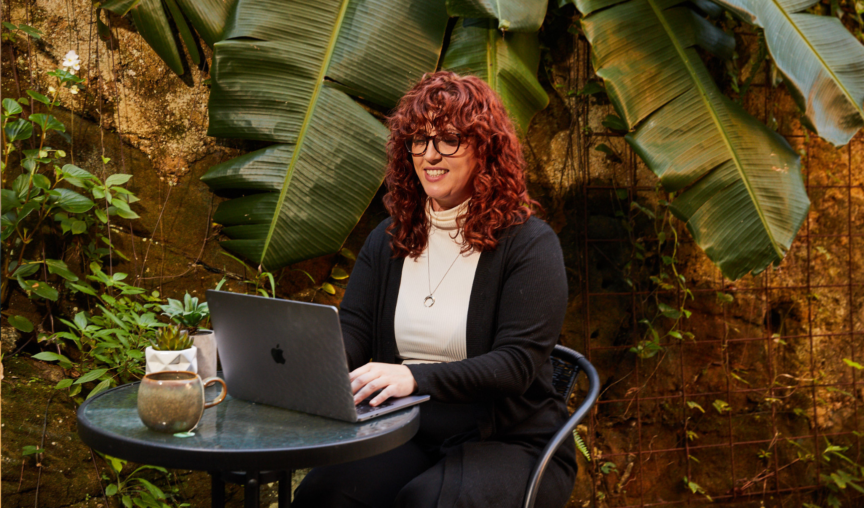 Working at home can be pretty fantastic. Increased flexibility, a quiet environment and your very own fridge (begone, sandwich stealers!) – that's just a few reasons why working remotely can lead to a rewarding work life.
However, now that remote working is no longer an inevitable response to the Covid-19 pandemic, some business leaders are reluctant to roll it out. One of the biggest reasons? They don't trust a remote workforce to work hard and do a good job.
Now, not everyone is like Boris Johnson, using his remote work time to wander around the house eating cheese. The reality is that remote workers often reward the trust placed in them to work out of direct sight, by using their time as they should. 33% of New Zealanders in a University of Otago survey saw their productivity stay the same when working remotely, while 38% said they were even more productive at home compared to the office.
There are ways to track performance, constructively
For business leaders who are still wary, there are ways of measuring employee productivity when they work from home. None involve surveillance or productivity monitoring software – a controversial and morale-sapping trend. Instead, they focus on the goals your remote teams are meeting, not what your employee is doing every minute of the work day. It's about the end result for the employer, rather than the journey the employee chose to get there.
This doesn't just work for teams that are in the same country. All our advice below can apply to international workers as well, so you can take advantage of overseas talent and bring them into the fold with confidence. Software like Global Teams is an important tool in international recruitment, so you can employ productive teams without being restricted by borders or time zones.
So how do you measure productivity of remote employees?
It's not about monitoring, but to ensure that your remote team is motivated and focused, it is important to track productivity. After all, reduced productivity while working remotely can happen and for a variety of reasons. Understanding if remote teams are sinking or swimming will allow you as a leader to look into why that is and support them.
1. Have KPIs and OKRs defined for each team
That's right, we're bringing in the employee performance management acronyms. Key performance indicators (KPIs) and objectives & key results (OKRs) are both ways to measure productivity and ensure that the team is on track and making fantastic progress.
Key performance indicators are a common method of measuring individual performance and vary per person. Put simply, they're metrics related to a role which best show how you're performing. Say if you worked in a contact centre helping customers over the phone, KPIs for you might be how many people you helped in a day, and whether you received positive feedback afterwards. They're small, bitesize chunks of data that show how performance is tracking frequently.
OKRs work alongside KPIs, but are designed for different purposes. They start with big goals for the business, then break down what these goals will require in the form of goals for teams and individuals. Then, these goals are paired with the key results needed to achieve them. It's a proven method for big ambitious plans, which is why leading companies like Google, Microsoft and Amazon are using this structure.
If you're tracking OKRs and KPIs, you'll be able to see how remote workers are performing against their goals, both big and small. No need to peer over their shoulder at their desk – updating progress against these metrics can be done easily by the employee and visible to the employer with a cloud-based HRIS software like Employment Hero.
2. Utilise project management software to improve visibility and accountability
Project management software has become huge in the move to remote work, and with so many options on the market, there's something for everyone. They allow managers to measure productivity across teams without being intrusive, making it easy to see how tasks are coming along.
For goals as well as everyday work, Employment Hero allows for task lists and tracking progress of OKRs. Asana is another popular choice, especially for assigning project work across teams. Employees can have their own private board for day to day to-do lists but tasks are largely kept in team groups, where leaders can assign tasks across the board.
If you sometimes find big ideas never come to fruition, or important work slips off the radar over time, that's where this kind of software is invaluable. It will also give you a good overview of your employees' workloads and whether the work is spread fairly across the business.
3. Encourage the use of mini milestones for tasks
For employees who love the satisfaction of ticking the 'done' box, breaking big work into mini-milestones is a great motivator. It also allows for increased visibility of task progress, so managers can see how far away something is from being completed.
You can also standardise it across the board, so create a template of mini-milestones for a certain piece of work that can be duplicated each time. This is particularly useful for getting new employees settled into the process too.
It's worth noting that this kind of approach won't work for everyone, especially people who can be put off by the level of detail. Consider your remote workforce – it might have to be a gradual introduction to this approach, and you probably want to leave the ticking off of the milestones to be self-managed by employees so they don't feel micromanaged.
There's no harm in testing to see what works, just ensure you're considering the feedback you receive and not taking huge steps in one go.
4. Set baseline completion times
This goes hand in hand with deadline setting but consider setting baseline completion dates for common tasks. For example, a design brief for a creative team might require a response within one week. Importantly, work with your employees to get an idea of these completion times – as the ones doing the work, they'll have a good idea of what rate per item should be expected.
It's worth noting that in being clear with completion times and expected deadlines, it can help your employees better prioritise their work as well. It also allows leadership to recognise where they might need extra resources in a team, if the total completion time of tasks well outweighs how much time their employees have to work with.
5. Take stock regularly of how the team is tracking towards their goals
Having regular team meetings and 1:1s should be a key part of managing a team. Keep them running at a good pace and catch up on progress against those OKRs, as well as the smaller tasks. Encourage feedback and candid conversations, where you can get an idea of how your remote workers feel about their work and how they assess their own progress.
That's also where utilising HR software like Employment Hero with an easy feedback function comes in handy. You can go through the tasks listed in your project management software with your remote team or individual remote workers, and then reflect on feedback received in Employment Hero for a better perspective.
6. Communicate!
A work relationship based on trust is a key part of the remote working environment and communication is a big part of that. One of the best ways to measure employee productivity of a remote workforce is just to ask them how they're getting along.
Engagement in group chats, team wide updates, morning check-ins – all of these build a culture of sharing and encouragement. Giving a shoutout to an employee when they've finished a big project is also a great way to recognise their progress and motivate them for the future. It's easier to remove roadblocks that might be pausing progress too if employees have an easy channel to ask for support.
It's a big part of Employment Hero, where our reward and recognition feature highlights achievements company-wide, with the option of an additional monetary award for work done well.
How do you maintain the performance of remote employees?
It's not just about measuring productivity — ensuring your remote employees are productive and enjoying their work also requires some commitment from leaders. Luckily, there's plenty of ways to keep remote workers engaged with their work and with the company.
Reward hard work
If employees feel appreciated for the work they do and are happy with their work, they're going to be more motivated. In fact, an Oxford University study says that happy employees are 13% more productive than those who are unhappy in their roles. Do your employees feel satisfied and supported in their roles?
Just because your team isn't set up in the office, doesn't mean that you can't pass a positive word along. With software like Employment Hero, it's easy to give both informal and formal feedback on work through the company feed feature, which allows employees to recognise their colleagues in a company-wide broadcast.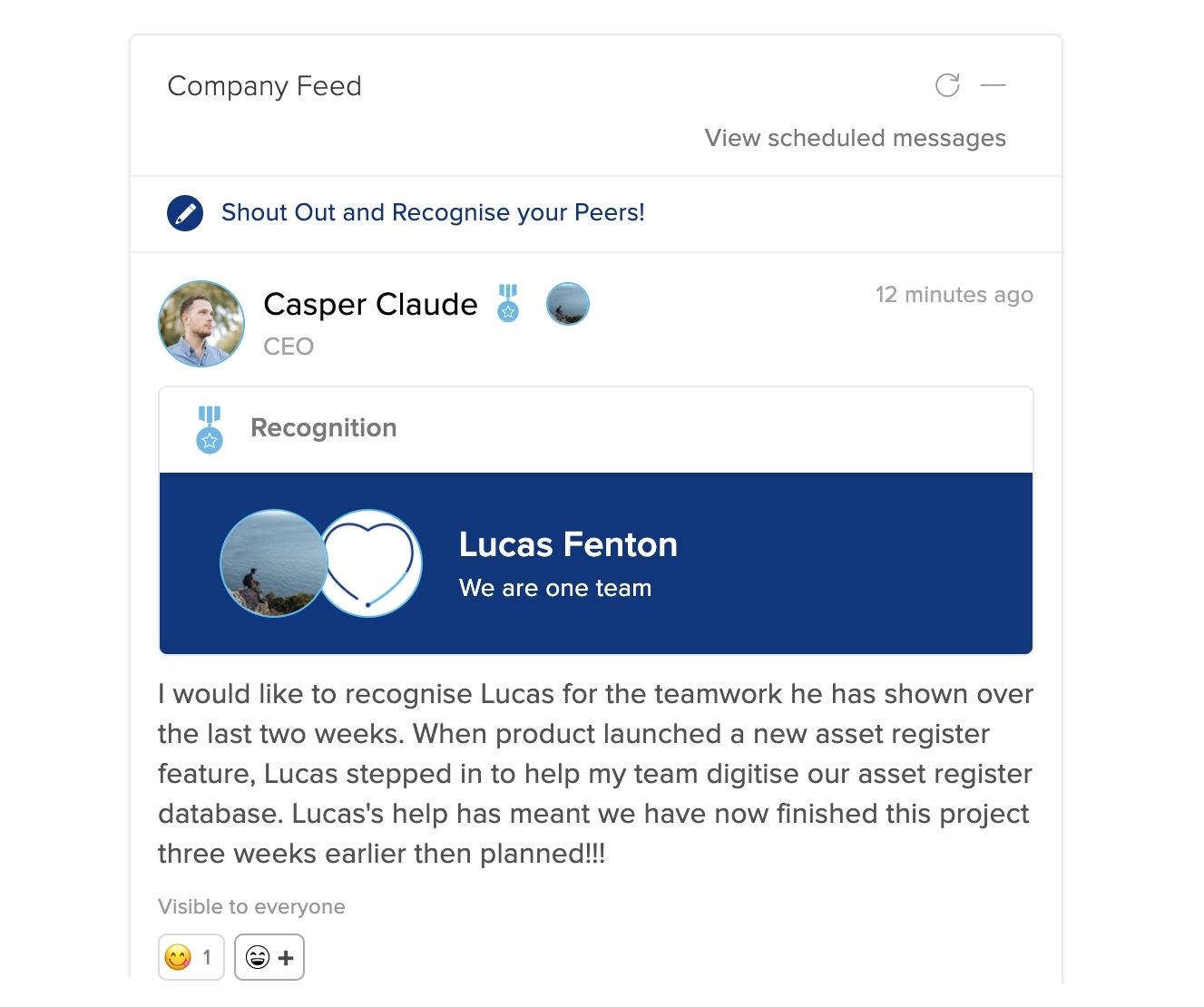 Prioritise employee wellbeing
To ensure happiness at work, communication is key. Use your time in 1:1s with employees by encouraging frank, important conversations to assess how the employee feels and if needed, what can be done to improve things. Feedback on a job well done and discussions on future learning opportunities should both be a part of these meetings.
Quick snapshot surveys can also glean important insights from the whole team. The happiness survey feature in Employment Hero is a super quick way to encourage feedback, with a happiness rating out of ten and an opportunity for quick written feedback. Use these regularly and you'll be able to see how supported the team feels. And remember, the higher the happiness, the more likely your team will be productive.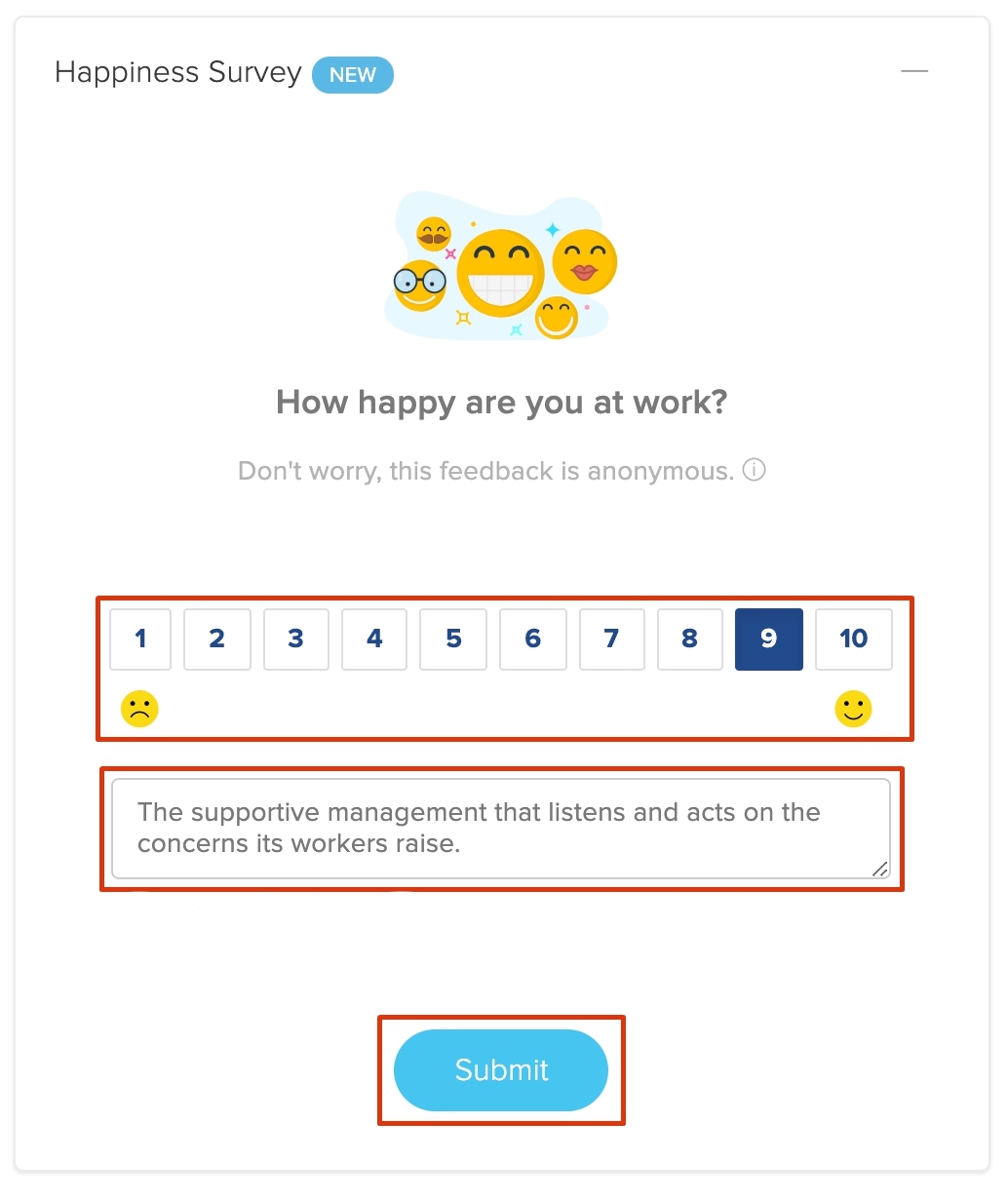 Consider the comfort of your remote workers
The unique nature of working remotely means that every employees' desk set up will be completely different. To ensure long term wellbeing and a productive workspace for everyone, it's important for employers to consider how they can support employees with a comfortable set up. After all, New Zealanders spend around 1739 hours a year at work, and those hours need to be spent safely and in comfort.
It's also a duty of workplace health and safety to have this front of mind – research has shown that 40% of employees working from home in the pandemic had moderate to severe discomfort. This can translate into long term health issues which are detrimental for both the employee and the company.
Putting that at-home support into practice could include an allowance for desk items, specific policies and targeted guidance around ergonomic design. Check out our health and safety guide on covering your responsibility as a remote employer, including considerations around desk set up.
Working remotely is on the rise – are you ready for the future of work?
When it comes to enabling remote teams, leaders don't have to worry about not having in-person visibility over their employees. Measuring productivity might just look a little different, with a focus on outcomes rather than looking around at how many people are at their desks. In a way, these methods are actually more accurate anyway, since someone's presence in a physical location doesn't always translate to productivity.
It's a trust issue too – if employers trust their teams to be productive without monitoring their every move, there's a chance they'll see that trust returned with improved productivity and engagement. Give employees that autonomy and ensure they have enough support for their wellbeing and comfort at home. It will make a big difference in the long run.
Successful remote working comes from effective communication, backed up with effective tools and systems. Employment Hero can facilitate wellbeing initiatives, active two-way feedback and progress tracking, making it an easy way to stay across teams and keep those important lines of communication open. In time, you'll be able to monitor productivity in a way that is encouraging and motivating.
Want to learn more? Download our guide to remote working today.