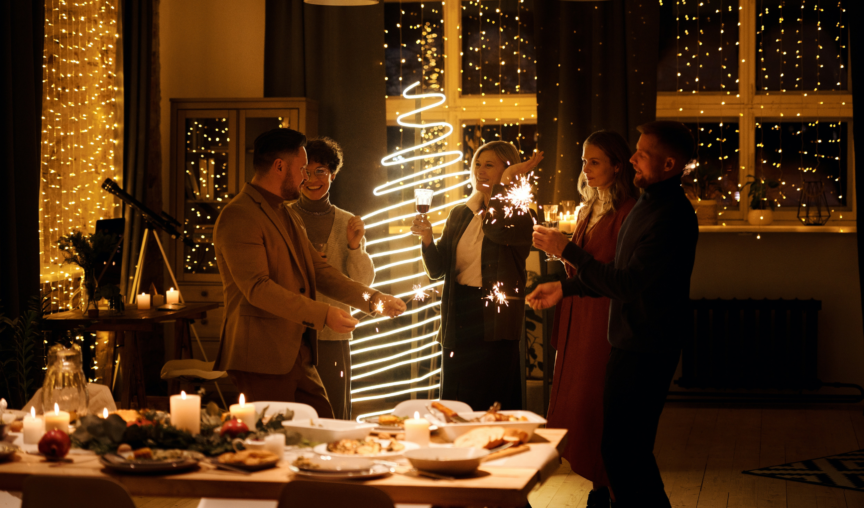 As Mariah Carey starts defrosting in time to tell you what she wants for Christmas, it's about time to consider whether or not you should hold a work Christmas party
And if you're looking to plan the perfect office christmas party this holiday season, there are quite a few party details for you to think about to ensure a smooth running event – whether you decide to hold one virtually or in-person.
From finger food options and fun activities for you and your team, to the right venue and non-alcoholic options for those who may not fancy a tipple – not to mention the entertainment. Party planning season is in full swing.
There's nothing better than gathering together as a company to celebrate Christmas. Especially after a hard year's work.
Let's unpack all the details so that you can focus on the tasty food, and which mulled wine and non-alcoholic options your team is likely to enjoy the most.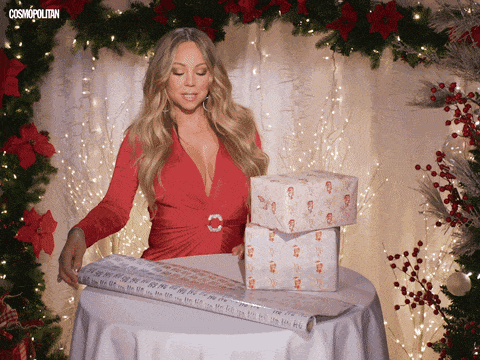 Why host an office Christmas party?
Since most in-person Christmas parties were cancelled for the past two years as a result of the global pandemic, it is perhaps unsurprising to find that there is more preference for in-person events in the workplace, especially when it comes to work gatherings.
In fact, in a study on reimagining workspaces by O2 Business in the UK, found that people preferred to engage and come together for different work activities after the pandemic. Especially for whole office gatherings such as a Christmas party.

Image credit: O2 Business
Whether you decide to go down an in-person route or virtual, an office Christmas party is a great way for your team to bond and celebrate the winter holidays. It's also been known to boost morale and help teams grow closer in informal settings.
After a difficult year that saw a rise in the cost of living, from energy bills to gas prices, understandably some businesses may be wary about budgeting for a whole office party. But, even the smallest gesture in these hard times can really show your team how much you appreciate them.
Ask your planning team to consider a few budget tiers. From venues that do not need public transport, to a virtual christmas get together, it's your time to get creative.
Before we get the party started, let's unwrap a few things you'll need to consider in the planning process.
What do you need to consider before organising a workplace Christmas party?
From the party theme and venue, to the dress code and choosing the best date for everyone, Christmas party planners have a lot to consider.
1. When you send invitations
Though Christmas parties are not usually mandatory to attend, you want to make sure you start planning as early as possible, to give people enough notice.
It can get overwhelming if you subscribe to everyone's calendars to work out who's off and when.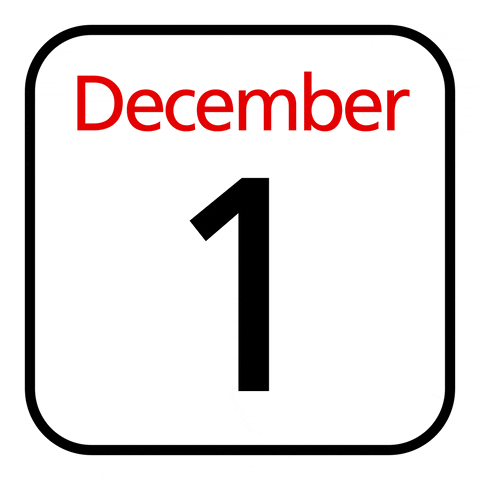 Our tip? Use Employment Hero's leave management tool to figure out who is going to be off. From there, work backwards and choose a couple of dates to maximise the chances of a good turnout.
Make use of communication channels such as Slack if you intend to ask people to vote for their preferred date.
On the calendar invite, don't forget to include what is expected of your team's behaviour, and a deadline for them to let you know about dietary requirements.
2. Guest numbers
The number of guests you have that RSVP will have a huge impact on your chosen venue, not to mention the budget you set aside for food.
As you form your guest list, don't forget to consider whether or not they are allowed to bring a +1 and inform them in advance.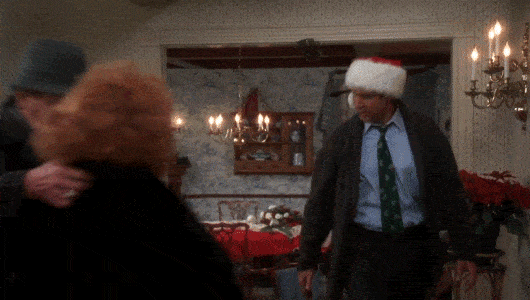 3. Appropriate Christmas party venues
Once you have your guest numbers confirmed and you have an idea of whether it'll be a small or large group, it's time to narrow down a few party venues.
If you're in a shared office space, make sure you liaise with the venue managers about whether there is a communal area that has enough space for a simple office party.
If your team operates on a remote-first basis, you may want to consider throwing a virtual event instead.
Create the perfect virtual winter wonderland using fun virtual backgrounds that you can send to your team in advance and choose games that you can play together as a team.
4. Dietary requirements
Depending on how large your guest list is, it might be tricky to keep up to date with dietary requirements. Employment Hero's employee profile might come in handy. It gets them to fill out a couple of questions, from the type of bubbly they enjoy, whether they prefer a non-alcoholic beverage, to food requirements. That way you can keep a track record, and they can edit it any time they fancy.
Don't forget to offer non-alcoholic drinks such as soft drinks, hot chocolate, and more yummy treats for gluten free and vegetarian diets, too! PS. If you haven't already got a drug and alcohol policy in place, you may want to look into it!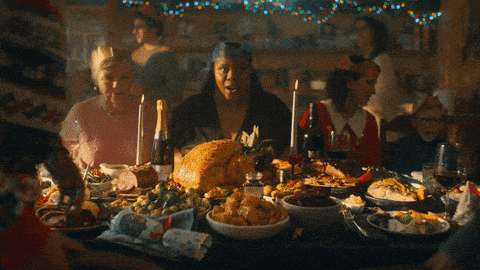 5. Dress code
Though we're tempted to say nothing shouts christmas party planning more than Christmas jumper dress code requests, make sure you account for everyone's budget – and religion. Not everyone celebrates Christmas and some may want to attend to spend time with the team without unnecessary obligations.
6. Expenses
To avoid any confusion, be clear on expenses if you hold a Christmas party outside your own premises. Don't forget to clarify whether there are any limits on the company card, and things such as public transport.
How long should work Christmas parties go for?
Even though a Christmas party is a chance to let down your hair and have fun with your team, it's always good to give your team a gentle reminder that it is still a work function.
While it may seem trivial to set clear start and finishing times, it helps everyone stay organised and work out routes to and from the venue.
For those that aren't ready to leave the dance floor just yet, organise an after-party so that they can get some unofficial team bonding time. If you're considering this, don't forget to stipulate whether or not there is a budget set aside, or if this part is on them.
Manage employee behaviour during Christmas work parties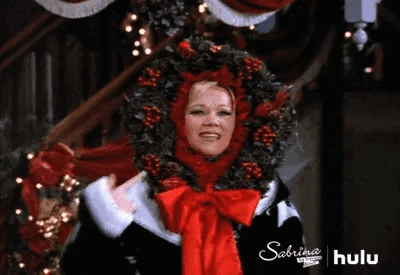 We know the last thing you want to do is be the fun police. But as an employer, it's always good to be prepared with a social work event policy. There's no need to put your school teacher hat on and hand out detentions. Rather, when you relay the message, keep it light hearted. After all, you should trust your team to be on their best behaviour.
The festive wrap up
We hope you have fun celebrating silly season with your team. After all, 2022 has been tough and you deserve to celebrate your hard work.
Looking for more resources for celebrating the festive season and for workplace gatherings all year round? Check out some of these handy resources: