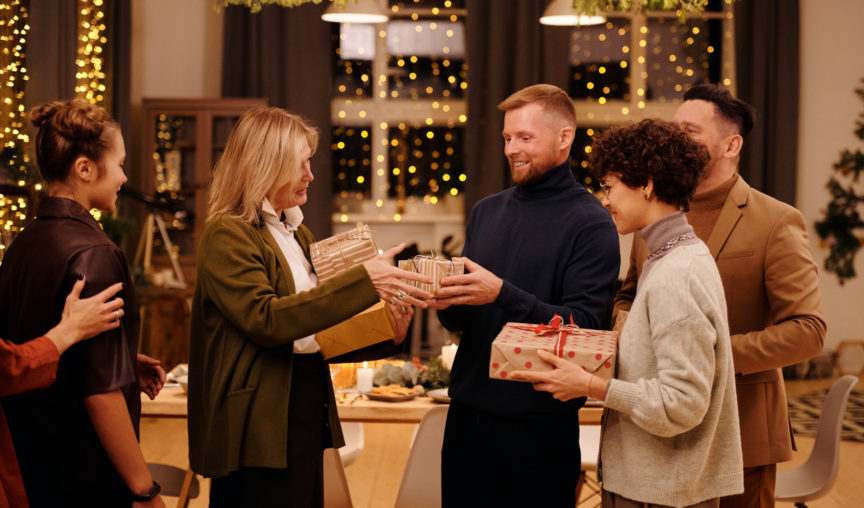 The Christmas trees are up in shopping centres, lights strung up in train stations and advent calendars are now on sale – whether we like it or not, it's starting to look a lot like Christmas! And though it may be a little earlier than necessary, it's actually a great reminder for what needs to be done before we wrap 2021 up – and that includes employee Christmas gifts.
To Gift or Not to Gift?
The answer is always to gift! Giving your employees a non-denominational and inclusive gift is a great way to express your appreciation for them and the work they do for your business. One study found that 94% of employees said a holiday gift from their employer would make them feel appreciated, valued and happier at work.
Christmas employee gifts are an excellent way to recognise your staff too; 65% of employees feel that recognition improves employee engagement, with 50% saying that employee recognition improves relationship with managers and builds trust with their employers. So the real question is how much you want to spend.
Let's talk budget
COVID has impacted us all in different ways, so it's more important than ever to show your appreciation this holiday season. Employee Christmas gifts don't have to cost the earth, especially after the year we've had. In some cases, even a hand-written card thanking them for their efforts and wishing them a safe and happy break will do the trick.
Here's a quick template in case you're in need of some inspiration:
Dear THEIR NAME,
Thank you so much for all you've done for COMPANY over the past year. You're a huge part of the team and I can't wait to see what 2022 has in store for us. I hope you have a wonderful break and wish you all the best for the new year.
See you in 2022,
YOUR NAME
When it comes to how much you should spend on holiday gifts for employees, that's really up to you. But there are a few questions you should ask yourself to make that call:
1. How's the vibe?
If things are busier than usual for the business, the likelihood is that your staff are stressed. If they've been going above and beyond, a more substantial Christmas gift for employees would be more appropriate (Guide: $50).
2. Will there also be bonuses?
If so, you might not think a gift is necessary. However, if only some people are getting bonuses and others aren't, not giving gifts to employees as a whole might breed resentment. Keep bonuses confidential, and consider reducing them slightly to cover employee Christmas gifts company-wide.
3. Is Christmas your busy period?
If you're in retail or hospitality, Christmas and New Year can be one of the busiest times of the year. If you do choose to buy holiday gifts for employees , hold off until after things have calmed down. Though a card and candy cane would be a nice touch before or on Christmas, save the real gift for later.
Employee Christmas Gift Ideas
The next part is coming up with Christmas gift ideas for employees. First things first; no wine or food if you can help it — it's consumed and forgotten! The best employee Christmas gifts are the ones that will last after the holiday season has passed and continue to remind employees of the gratitude their employer has for them — better yet, they spark conversations with their friends and family about what a cool boss they have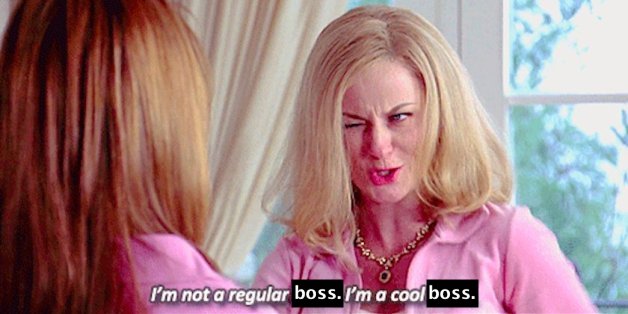 Gift Cards
They might be the obvious Christmas gift idea , but they're the standard for a reason. They're easy to buy in bulk, easy to report on and typically FBT exempt. Unless you're taking the time to give everyone personalised presents, gift cards give your employees the freedom to spend it on what they want.
Hero Dollars
If your business uses Employment Hero, Hero Dollars are an even better company holiday gift idea for employees . They can be bought in bulk and distributed by Employment Hero into your employees' individual Discounts accounts.
On top of being FBT exempt, Hero Dollars are more versatile than gift cards; they can be spent on thousands of everyday items from hundreds of retailers, including Myer, David Jones, Kmart, Rebel Sports, Toy Universe and more. The holidays can be a tight time of year for some families, especially with a pandemic added to the equation Hero Dollars will make things easier.
Christmas Parties in 2021
If you prefer to gift experiences instead of items, team Christmas parties have usually been the way to go. But with COVID still looming, it's unclear whether work Christmas parties will go ahead this year. Depending on restrictions, it's unlikely that your company will be celebrating the end of year in person. So a virtual Christmas party could be the way to go.
Normally, these should be paid for by the business (including the alcohol!) and don't have to be anything too fancy — just an open bar and something to eat. The CEO or owner should say a few words of thanks, and though the gift is the event, it wouldn't hurt to write a Christmas card to keep things personal.
Christmas gifts for employers
It can be a bit daunting finding the right holiday gift for your boss. But if it's within your / your team's budget, a small gift can be a great way to say thank you.
Have a think about what their interests are — do they like reading? If the answer is yes, a Dymocks voucher or a bookend could be an appropriate gift idea. Or do you know they enjoy a good wine and grazing platter? If that's the case you could always opt for a cheese board.
Regardless of what you choose, Christmas gifting doesn't need to be overly expensive. Remember, it's the thought that counts.
All Things Being Equal…
Most importantly, keep it fair. Whether it's low cost or high cost, personal or impersonal, keeping things fair across the board is essential. Otherwise, you run the risk of breeding resentment and starting the new year with fewer employers than before.
Engaging Employees: A Competitive Differentiator