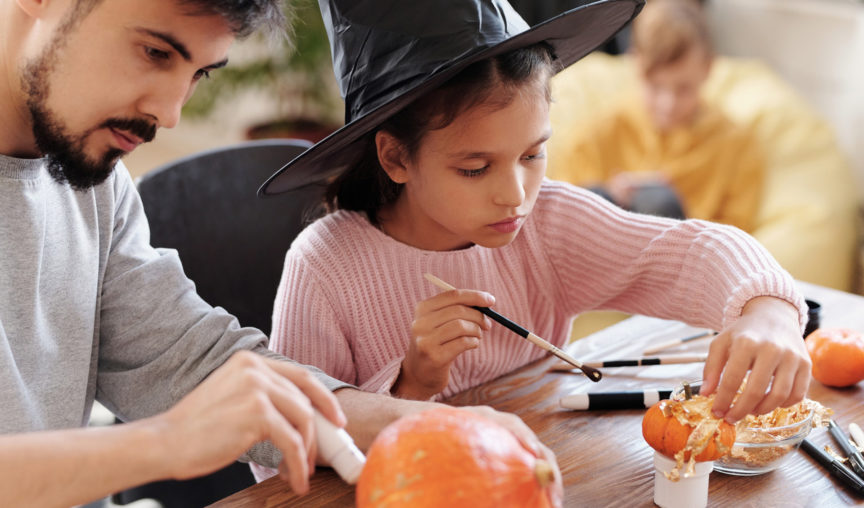 It's spooky how quickly 2022 is moving. With the end of the year creeping up, let off some steam with your team and organise a Halloween celebration. As many teams continue to adopt a hybrid work model, it's important to keep staff engaged; why not do so with some spooky Halloween fun?
There are a huge number of benefits for workplaces in recognising and celebrating holidays. Organising activities and events for teams to participate in from home can make your employees feel included, boost morale in your workforce and bring back the social element that has been quite challenging to retain throughout the year of lockdowns.
In short, putting together some Halloween celebrations can go a long way in creating a great company culture and might just lift the spirits of the whole team.
How can you celebrate Halloween virtually?
Bring the spooky season to life by virtually gathering your team for fun activities during October. Even though this year's celebrations will look a bit different, don't let the restrictions of remote working stop you from embracing Halloween.
Plan a virtual Halloween party and lead up to it with spooky but socially distanced activities to build suspense.
You don't have to mourn your favourite Halloween celebrations of the past. There are so many easy options to make the best Halloween activities remote-friendly.
There are also some spooktacular new virtual-only options that can help Halloween be a bigger part of your workday – which could make your 2022 virtual Halloween the best yet.
Virtual Halloween activity ideas
1. Host a virtual Halloween party
The Halloween tradition of a spooky soiree should definitely be on the cards for your remote team. Flesh out a part of your team's schedule near the 31st October for some creepy fun.
Consider those devilish details, pre-arrange your party activities to avoid any deathly silences (and even more terrifying, ghosting!) at your event. Take inspiration from our virtual Halloween celebration ideas to make it the best virtual halloween party ever.
2. Organise a murder mystery game
Has anyone on your remote team been acting suspiciously on Slack lately? A virtual murder mystery game could get to the bottom of the matter. After selecting a theme, designate a host and have them secretly select a perpetrator before writing up clues for the rest of the team.
Have the team follow a virtual scavenger hunt of hints before making their grand accusations at the virtual Halloween party. To delve even deeper into the murder mystery, have the host create characters for each team member with big personalities to match!
3. Distribute a spooky Halloween party invitation
There's nothing creepy about a regular calendar invite. Hype up your event by creating a custom invitation that draws on some classic Halloween tropes – haunted houses, skeletons, ghosts, spiders and pumpkins are all safe (but suitably scary) choices.
Don't consider yourself the creative type?  Create a Canva account and browse their invitation templates.
4. Host a costume competition
It wouldn't be Halloween without a costume competition, complete with a prize for the most impressive outfit. Whilst there are some foolproof classic Halloween options like ghosts, witches, pirates and vampires, drawing new ideas from our current moment can yield some hilarious results.
Need some costume inspiration? Our best 2020 Halloween costume ideas were a toilet roll, Joe Exotic from Tiger King and an office 'Zoom fail' – with a button up shirt and tie, matched with sports shorts and ugg boots.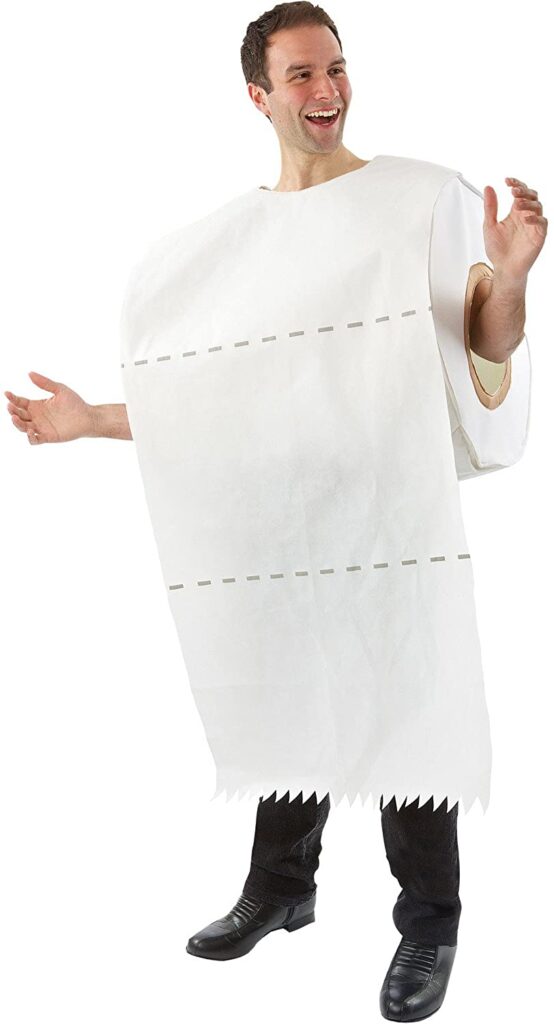 [Source: Amazon]
5. Collaborate on a spooky party playlist
Sure, Spotify has a whole host of spooky playlists (this one called Spooky is a fine example), but it's much more fun to create a new one as a team.
From the Monster Mash to Rhianna's Disturbia to Van Halen's Running with the Devil, feed in the funky favourites ready for the virtual dance floor.
6. Challenge your team to a virtual pumpkin carving competition
A low-cost way to ignite some creativity in your team set a challenge to create the best Jack-O-Lantern with a prize for the most frightening result. There are no fancy tools required to carve your first pumpkin.
Check out some pumpkin carving tutorials to get you started and remember, safety first; advise your team to go slow if it's their first time experimenting with this special Halloween skill.
7. Recognise comments with spooky emojis
Swap out the thumbs up, or heart emojis for the season and instead utilise the extensive library of creepy emoji options when recognising comments on internal chat channels.
Have your team show appreciation with a pumpkin, ghost, spider, owl, alien, robot or most terrifying of all… the clown face.
8. Get creative with your virtual backgrounds
Host your morning check-in in an eerie forest. Catch up for your one-on-one (1:1) in an abandoned fairground. Hold your all-staff meetings while being chased by zombies. The spine-tingling opportunities are endless when you're using video chat and Google images.
Getting started with one-on-one (1:1s)? Download our Ultimate Guide to Running 1:1s to help you get the most out of your meetings.
9. Get your team to decorate their workspace
Decorating is a great way to feel connected when in different locations. Encourage your team to spook up their home workspaces for the season.
Play around with spider webs, fairy lights, pumpkins, candles and skeletons. The scarier, the better!
10. Hire some virtual Halloween entertainment
Hire some virtual entertainment to broadcast live to your team at your virtual Halloween party. You could delight your staff with a magician performing jaw-dropping tricks, live tarot card readings or a creepy string quartet performing Halloween favourites.
As well as showing your team that you're going the extra mile to make them smile, you will also be supporting the entertainment industry that's taken a big hit due to Covid-19.
11. Share ideas for spooky treats
Even though Covid-19 may have shut down dreams of trick or treating, over-indulging in novelty foods is an absolute must during the Halloween season. Before the Halloween party, get your team to swap ideas for spooky treats so you can all snack on the same types of food at the virtual Halloween celebration.
Some easy food ideas include substituting the ever-versatile pumpkin for snacks like hummus, pizza and scones.
For more elaborate recipes look to eyeball cake pops or the hideous but hilarious (and delicious) pumpkin that vomits guacamole.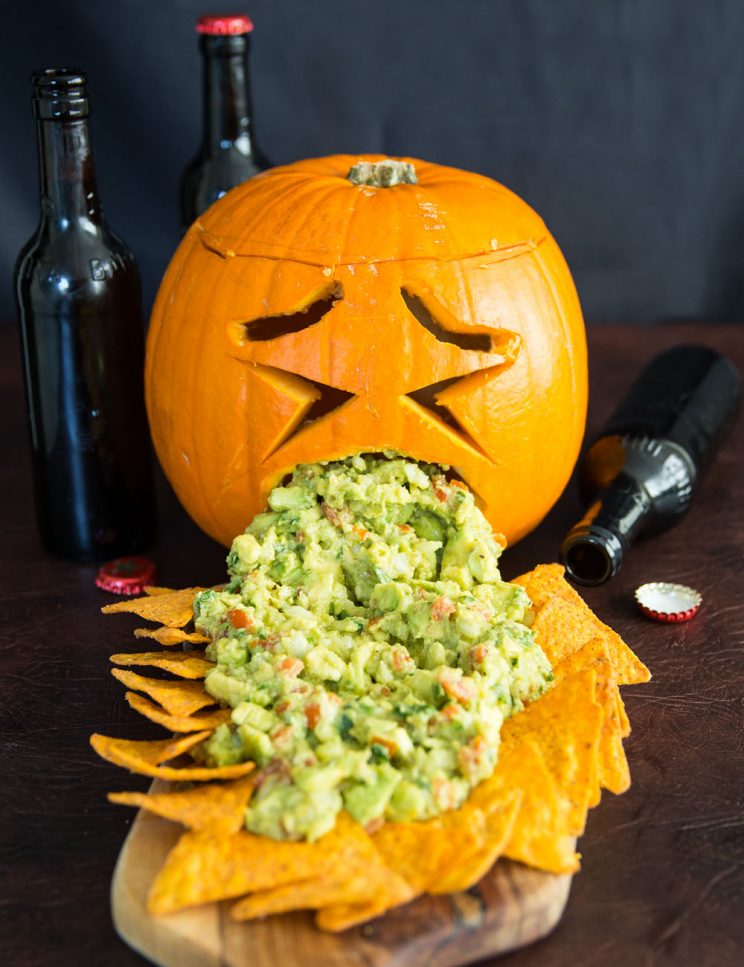 [Source: dontgobaconmyheart.co.uk]
Naturally, you'll also need to rate all types of Halloween candy as a team and have an abundance of it around throughout the month. Send out little packs of Halloween-themed food to your team if you can. Deliveries of little sweet treats can be a very welcome perk for your remote workers.
Find out more about the power of remote work perks and keeping remote workers engaged from a distance.
12. Have a pumpkin spice latte tasting session
Speaking of trick or treat, have your team give their two cents on the Pumpkin Spice Latte trend.
Swap out a morning cappuccino and try the controversial drink together virtually.
13. Stream a Halloween movie together
Hosting a team movie-watching party can be an amazing way to bond through the shared experience of terror. Set a time and date to tune in together then have a full debrief at your team catch-up the next morning.
Choose a movie that's easy to find; classics are always a good option (and tend not to be too terrifying) – try Alien, The Birds or Jaws.
Alternatively, you can stream it all together using Netflix Party.
14. Start a horror book club
A spooky novel can also be a fun way to engage with your team that can last over several weeks. Horror is one of the all-time great book club themes and experiencing a terrifying novel with others can stop you from going down a spooky rabbit hole alone.
Assign a host to the club and get them to ask the group questions about the book's scariest moments and most terrifying themes.
Sharing any spooky facts about the book can also give your book club an edge. For example, did you know that the idea of Dracula came to author Bram Stoker in a wild nightmare that was suspected to have been caused by bad seafood?
Have lots of book lovers at your workplace? Start a virtual book club and keep the book club tradition going throughout the entire year!
15. Host a Halloween happy hour
If you don't have time to organise a major Halloween event, catch up for a casual Halloween happy hour throughout the spooky season.
Roll out some red wine, light some candles and swap spooky stories amongst the team, no costumes required.
16. Share some Halloween-themed GIFs and memes
There is no end to the spooktacular GIFs and memes available online, with one to spook-ify any occasion.
Halloween-themed GIFs can give your most dry emails an edge of creepy fun and can in some circumstances even deliver critical messages: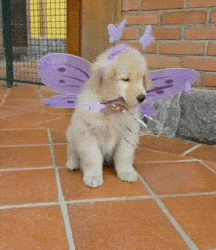 17. Listen to some true crime podcasts
The true crime genre of podcasts has boomed over the last couple of years – with hosts examining the details of actual crimes involving real people. What better time is there to get stuck into this spine-tingling library than in the Halloween season.
Ask your team to share recommendations for their favourite true crime podcasts, more people are dedicated to this genre than you would think!
Some dangerously addictive podcasts include: My Favorite Murder, Casefile, Criminal, Serial and Up and Vanished – listen at your own risk!
18. Swap your standard staff member recognition for something spookier
Put a creepy twist on your staff recognition awards for the season. Instead of having a staff member of the week, how about presenting an Ultimate Vampire of the week title to aspire to? Why would you want to be a top company achiever when you could be the company's Number 1 Wizard?
Have fun with it and celebrate the achievements of your team throughout Halloween.
How can you celebrate Halloween in the office?
Whether you work in a corporate or casual office environment, there are many different ways your team can join in the spooky soiree, and no, we're not referring to employee ghosting!
In-office Halloween activity ideas
For the teams that are planning on enjoying the Halloween festivities in person, read on as we share 8 ways you can celebrate Halloween in your office this year.
1. Office Halloween costume competition
A fun way to boost team morale and participation in your workplace is to hold an annual office Halloween costume competition!
This requires some preparation, so you should let your team know in advance. To judge the competition, find a space in the office and let your dressed up employees strut their stuff in a parade! You can ask the entire team to vote for the most creative costume and/or funniest costume, and offer each winner a prize, like Hero Dollars through our engagement solution!
To encourage your team to get involved, we suggest making posters to hang up around the office and sending out a company-wide email and calendar invite for the big parade. Extra points for those who fully commit and wear their Halloween costume to and from work!
While this is a great way to encourage creativity in the workplace, we suggest setting boundaries so there are no workplace horrors, such as offensive, revealing or political costumes.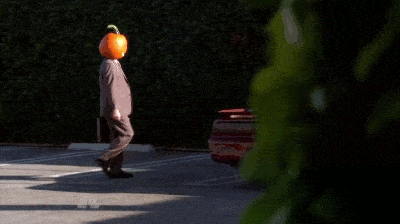 Me walking into work on Halloween
2. Halloween breakfast
Halloween is a time to indulge in treats and get creative in the kitchen. One easy way to get the team together and join in the mysterious celebrations is to hold a Halloween-inspired breakfast.
By ordering some spooky-themed treats for the office and setting aside 30 minutes in the morning, you can become the ghostess with the mostest and set your team up for a great day ahead!
You can also ask your team to bake some delicious treats. Think spooky cupcakes, pumpkin-flavoured muffins and doughnuts.
By involving your employees in the festivities, they'll be more inspired and motivated to mingle with the team whilst contributing to overall improved workplace culture – it's a win/win!
3. Halloween office cubicle decorations
Encourage your team to get creative by holding an office cubicle decoration competition! This is a great way for teams to work together to join in the festivities by creating an un-boo-lievably haunting team space.
To ensure everyone gets involved, send out some inspiration in the lead-up to the big day and offer prizes for the most frightening desk and team areas.
If you're stuck on ideas, Pinterest is a great place for inspiration – think skulls, pumpkins, cobwebs and spiders…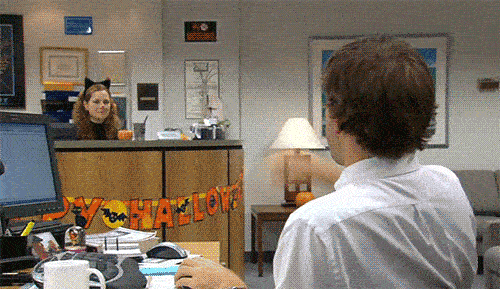 My team nailing our Halloween desk space
4. Office Trick or Treating
Trick or treating is an easy way to encourage team engagement across all functions of your workplace. Think of each team or desk as a house, and do the rounds to collect lollies and treats!
You can choose the treats you'd like your team to give out to others and head to other desks to collect lollies. It's a fun way to allow your team to chat with other members of the team they may usually not engage with, especially if you're in a larger workplace and split across different floors.
We love this one because all of the treats you collect can be stashed away in your top drawer, making for a very sweet treat when you need that 3 pm sugar hit.
5. Play Halloween-inspired office tunes throughout the day
If you've left your Halloween office preparation to the last minute, this is a great way to join in the fun with minimal effort. By putting together a list of weird and wicked Halloween-themed songs, you can instantly up the mood in the office and get everyone singing along!
If you're not sure where to find spooky songs, Spotify has many different Halloween-inspired playlists, or alternately, you can create a shared Spotify playlist where anyone in your workplace can add songs for the spookiest day of the year!
If you're looking for a place to start, here at Employment Hero, our favourites are Superstition by Stevie Wonder and The Monster Mash.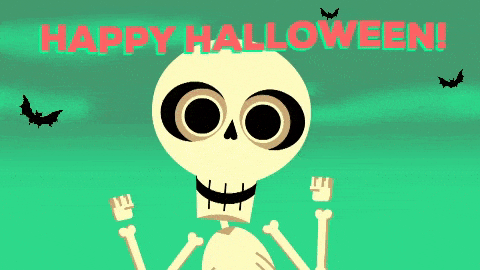 6. Play spooky games
Nothing improves team morale like some fun office games! Depending on the size of your workplace, split your teams up into smaller groups and get the competitive spirit flowing…
7. Wrap the mummy
This fun game involves smaller teams and a few rolls of toilet paper. To get started, each team will nominate one person to be the 'mummy'. The remaining team members will then use one roll of toilet paper to wrap the 'mummy' completely from head to toe.
The fastest and most accurate team will be the winners. This game is definitely harder than it looks and if we can offer you one tip, it's that slow and steady wins the race on this one…
8. How many lollies are in the trick-or-treat jar?
This guessing game is easy for everyone to play and can even be played by those not in the office. It involves filling a jar of lollies to the top and asking everyone in the team to guess how many pieces are in the jar by writing their answer down.
At the end of the day, count how many are in the jar, and the closest guess to the exact number wins – simple!
The wrap up
No matter your workplace environment, there are many ways your team can celebrate the spooky season. These fun Halloween festivities will spark creativity and team spirit in your workplace and contribute to improved employee engagement.
Explore ways to boost the culture of your company all year round with our Workplace Culture Bundle, the complete guide to improving your company culture in 30 days.
Find practical strategies you can implement straight away, a 30-day culture calendar and employee wellness and happiness survey templates.
Looking for more ways for celebrations in the office? We've got you covered.
The workplace culture bundle