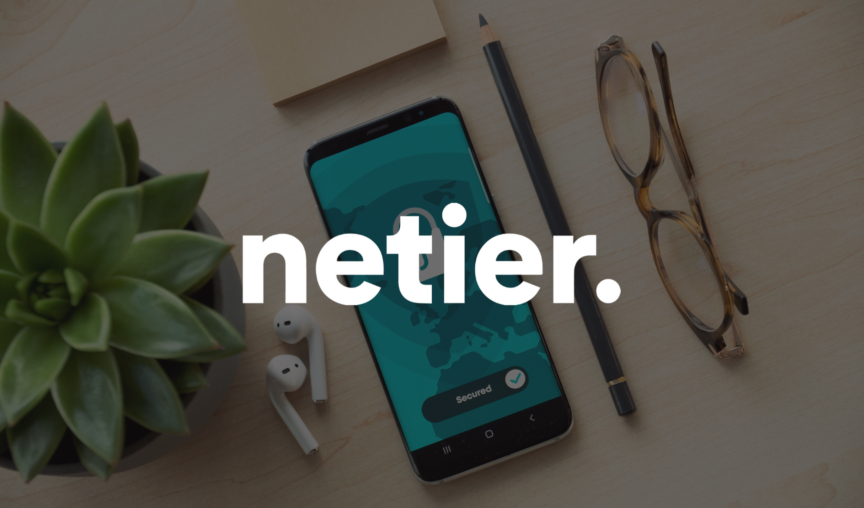 At a glance… 
Based in Canberra and Brisbane
36 employees
Using Employment Hero Platinum HR
Read this case study if:
You're looking for a straightforward way to grow your headcount

You want to boost employee engagement

You want a centralised system that your staff can easily pick up
About Netier
Netier is a leading IT support and service provider, which has employees working in two locations. Netier is a service-focused business that works with companies to manage all aspects of their IT environment by performing a variety of roles, from a full-service provider to consulting and system development. 
This tech-savvy business knows great software when they see it, so we're humbled that they chose Employment Hero to support their HR teams. We're all about Australian small businesses achieving their growth goals, and it's our mission to take the stress out of employment so that SMBs like Netier can scale at speed.
We reached out to Ally Nagle, HR Generalist, to talk about the difference Employment Hero has made since they adopted the platform in August of 2020. 
Challenge…
Trying to achieve growth with outdated tools
Before Employment Hero, like many businesses, Netier were using offline tools to manage their HR and employment admin. "We were completely offline," says Ally. "Everything was managed out of one drive from staff personnel files, and we really didn't have a lot of structure." 
Growing quickly without the right systems and tools can be extremely challenging, and leaves employers open to human error, which was something that Ally was conscious of. "Within my first week, the MD said 'we want growth, we want to double our headcount.' I couldn't see a way to grow sustainability without HR tech in place."
Finding information and documentation was challenging
As is the case with paper HR systems, trying to create and store accurate information can have you losing time to note taking or fishing around in the filing cabinet. "There were quite a few things we needed; we didn't have an ATS [applicant tracking system], we didn't have a performance management system, we were still doing leave on PDFs and printing paper."
Speaking specifically of the lack of an ATS, Ally reflects on the mountains of admin. "We were managing it on one drive," she says. "If we wanted to find who we spoke to last time about a systems engineer role, we'd have to filter through hundreds and hundreds and not take good notes." This was even more challenging being a multi-location business. 
Employee engagement was tough with external tools
When trying to engage your employees, it's important to reach out to them in the right ways and strike the right balance, which can be difficult to achieve when using an external provider or tools. 
"We used to do weekly 10s: we paid a UK business to roll out a weekly survey to get the pulse of the business, " said Ally. "Our people hated it, and it was tricky for me to manage the system to build the questions."
Solutions…
Finding the perfect fit
Ally reviewed a few systems in her search for the perfect HR software. "I had looked quite substantially at intellihr. They have really impressive analytics. I also looked at Bamboo."
But Ally was trying to find the right system that would be easy to use for administrators and the team, while also being tailored to the Australian employment system. "I didn't go with intelli because it was too advanced. Delving so deeply into numbers and stats wasn't needed. Bamboo was amazing, but we really wanted an Australian provider."
In the end, Employment Hero was exactly right for this growing business. "Employment Hero keeps getting better and better. I'm still learning how to use it, but it's the most perfect tool for this company, and I would absolutely recommend it."
A central source of truth
After so many years of working with physical documents, going paperless was a game-changer for Netier. Remember Netier's admin-heavy recruitment process? That all changed with Employment Hero's ATS, setting them up for rapid headcount growth. 
"The ATS allowed us to systematically file candidates, refer back to notes, and allow hiring managers to contribute," says Ally. It's just a more mature approach."
Employment Hero's cloud-based HR also simplified other areas of employment, creating clear and easily accessible paper trails. "Employment Hero came in and became the centralised source."
Employee engagement made easy
Our mission is to make Employment easier and more rewarding for everyone; so our platform is just as much about creating an awesome experience for employees as it is for employers. Ally has found that performance management is now easier to keep track of, and her staff have quickly embraced our recognition and software tools. 
Previously, there was no system to notify managers when a performance review should be coming up. "There was nothing to flag, 'Hey someone is coming up for a one year anniversary, you should do a review'. By having a tool that allowed us to simply do a review, it kicked us into gear to establish that process." 
Happy employees feel valued, and are recognised for their great work. But that can be difficult when you're working with distributed teams. Our on-platform ShoutOuts has created a space for the amazing Netier team to show their appreciation. "They are engaging really well with shout outs and recognition," says Ally. "It's probably the most amazing thing about working with Netier; the team can see when they're doing a good job, and they're so open and willing to shout out and recognise each other for amazing work." 
Finally, Ally has revamped employee surveys with our Happiness Score feature. "We have started using the happiness survey to do a monthly 10; essentially asking the same questions, but because I can change the frequency, the employees are a lot more engaged." 
A system created for employers and employees to do their best work
We are our own customers, so it's always been a priority to create the best experience for our employee users, as well as the amazing businesses who implement our systems. For Ally's team, using the platform has rapidly become second nature. "I started by just showing people what it was and they were immediately on board," says Ally. "It was that thing that they didn't realise they needed or wanted." 
"Uptake was good, ongoing use is really good. They first logged on when they were asked, but now it's their go-to. It's so natural." 
If you'd like to learn more about how Employment Hero can make employment more valuable for your business and your teams – speak to one of our business specialists today.