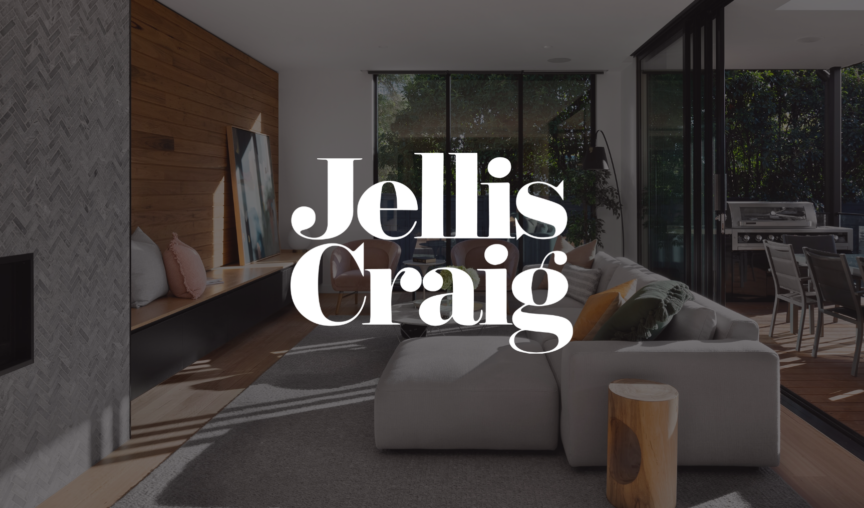 Jellis Craig Stonnington, Richmond and Surrounds
Victoria, Australia
88
Explore this case study if:
Want to improve your leave management process and take your HR function digital
Have an existing payroll system that you're wanting to integrate with Employment Hero
Want to make your onboarding and offboarding process more efficient
Are looking to reduce time spent on HR admin
About Jellis Craig Stonnington, Richmond & Surrounds 
The Jellis Craig network, established in 1991, is one of Victoria's leading real estate groups. With offices located across Melbourne's most sought after suburbs, their network reaches into local, national and international markets. 
Since 2018, Jellis Craig Stonnington, Richmond & Surrounds has been enjoying the benefits of streamlined HR with Employment Hero. Using a combination of both Employment Hero Premium and Standard, they've been managing four different organisations digitally, integrated with their MYOB AccountRight payroll subscription. 
We spoke to Sam Nokes, Property Management – Head of Department at Jellis Craig Stonnington, Richmond & Surrounds, about how Employment Hero has transformed the way they manage HR in-house. 
The challenge
Sam and the team at Jellis Craig Stonnington, Richmond & Surrounds were looking for a way to streamline their HR processes and give time back to their HR team who spent hours on manual admin. With almost 100 employees, they needed a way to remove as many manual touchpoints in their day-to-day as possible. 
Specifically, they were finding it difficult to manage leave requests. Before Employment Hero, their process was time-consuming and inefficient – everything was completed and submitted manually. Their leave request form was a Microsoft Word document the team had to print, fill out and then hand to HR to scan into their system. From here, HR would manually deduct hours from leave balances, leaving lots of room for human error. With such a manual leave process in place, it was taking up one-third of a person's job. 
Sam took it upon himself to start looking into digital HR solutions to ease some of the pain points his team were experiencing. They also noticed that their onboarding and induction process wasn't structured, and we're looking for a more efficient way to bring new hires into the business. That's when he came across Employment Hero.
The solution
Say goodbye to mountains of HR admin
Having all information in one cloud-based platform makes everything simple and straightforward, and the Jellis Craig Stonnington, Richmond & Surrounds team knew this was a big win for them. Now, their onboarding is structured, their asset register logs all company equipment against their owners, their leave management is simplified and their team has access to a range of benefits. With Employment Hero, they have the transparency they were looking for and can quickly find what they need.  
"The person that manages HR was on parental leave, and the fact that anyone on that team could pick up where they left without having to access their files was really easy."
Having the ability to improve their onboarding and offboarding experience has been a gamechanger.
"Having the process to onboard and offboard has been great. In general, knowing what we need from a certification perspective and having those documents uploaded to employee files is very helpful; everything is noted in Employment Hero and we can track them."
At Jellis Craig Stonnington, Richmond & Surrounds, it wasn't uncommon for their team members to depart and rejoin the business. They're aware that sometimes employee circumstances change, and being able to easily onboard and offboard previous employees was now an easy task.
"Having a record of their employee file when employees return to Jellis Craig is really helpful." 
Easy payroll integration and leave management 
Manual leave management was a huge pain point for the team at Jellis Craig Stonnington, Richmond & Surrounds. Their previously time-consuming approach has now been transformed into a seamless process that can be approved or declined from anywhere. 
"Having Employment Hero has allowed our HR team to do other things, rather than do draconian manual leave management."
The ability for Employment Hero to integrate easily with their payroll provider, MYOB AccountRight, meant that managing leave accruals was a breeze, and removed the double data entry and errors that can come with their previously manual process.
"The benefit for the leave management isn't just the processing, but as a management team, our visibility and our ability to manage it well has improved 10-fold. We can see who's on leave, who has requests in which team; we're able to intelligently approve or decline leave based on resourcing requirements that we didn't have before with manual processes. We don't have to worry about getting 2 months down the track and realising everyone's on leave at the same time. We can also look back at past leave requests to make sure everything is fair."
Giving their team access to My Benefits
For many small and medium-sized businesses, it's hard to compete with the big guys when it comes to providing company benefits. Now, the team at Jellis Craig Stonnington, Richmond & Surrounds have access to My Benefits and Discounts, Employment Hero's marketplace providing savings on thousands of everyday items. It's just another way they can reward and recognise their employees, as well as giving them the opportunity to access resources that help them stay financially, physically and mentally well. 
"My Benefits is great. I've had team members who have used gym memberships, another employee has got discounts on their power bill. It's great to offer that."
We're with you during the implementation journey 
Introducing a new piece of software into any business is no easy feat. It can be overwhelming, time-consuming and the rate of adoption could fall flat. But the team at Jellis Craig Stonnington, Richmond & Surrounds felt supported through the entire implementation process and felt confident to hit the ground running from day one. They're over two years into their Employment Hero journey and feel supported when any queries or issues arise. 
"We liked the service we got from the people we were talking to. The engagement from the implementations team gave us confidence that any ongoing service issues or requirements would be met well."
Transform your HR and get digital with Employment Hero
We make the time-consuming, complex and confusing parts of managing your HR function a breeze. If you'd like to learn more about how Employment Hero can make your business more efficient in your day-to-day, just like we did for Jellis Craig, reach out to one of our business specialists today.
Want more success stories? Here's how Employment Hero helped our clients: