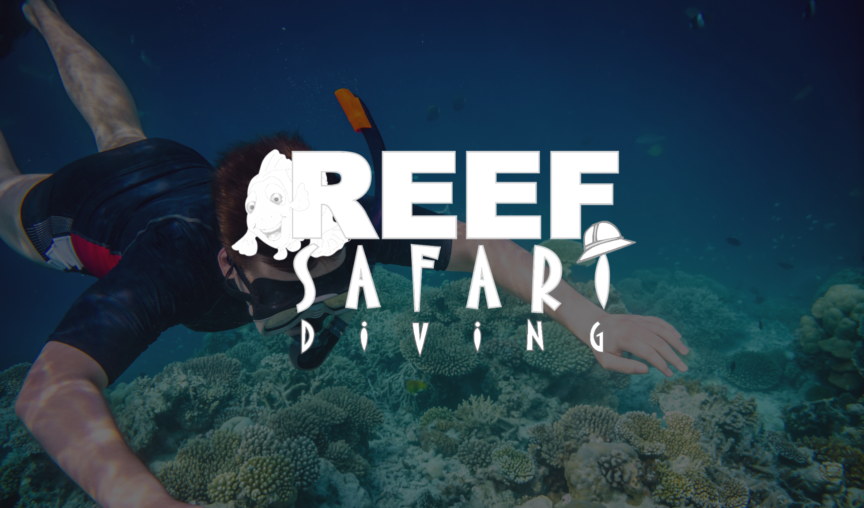 At a glance

Reef Safari Diving
Airlie Beach, QLD
11 employees
Explore this case study if:
Have employees who work off-site and don't regularly come into the office
Require your employees to have multiple certifications and qualifications
Want to assign your employees training modules they can complete from home
About Reef Safari Diving
Reef Safari Diving is based in Airlie Beach in the Whitsundays region of Queensland, Australia. They provide diving and photography services for Cruise Whitsundays, one of the largest companies offering day trips to the Great Barrier Reef.
They train and certify over 30 SSI Divemasters every year, and are committed to giving everyone a great underwater experience. Regardless of diving experience, they're dedicated to tailoring each dive to every individual. 
We spoke to Julia, Director of Reef Safari Diving, to see how she uses Employment Hero to better manage her team. Currently, she has 11 staff and uses Employment Hero Platinum HR to ensure safety and compliance for her team.
The challenge
Julia knows there's a lot involved when it comes to managing a diving business. Ensuring safety and compliance is their number one priority. Along with the safety aspect, there's a lot of training involved for new starters during induction, as well as ongoing annual training for their team. Not to mention that most of their employees are out at sea for the entirety of their shift, meaning they don't come into the office for training sessions. 
The team at Reef Safari Diving know how difficult it can be to manage certifications, training and policies manually, especially when everyone is out and about for their shift. When Julia saw that Employment Hero could help them streamline their HR, induction and safety policies, they jumped at the opportunity. 
The solution
One platform that can be accessed anywhere, anytime
Having a team that's out at sea for an entire shift can make communication difficult. With many of the team rarely coming into the office, Julia found it hard to share important updates, notices and information. 
With Employment Hero, Reef Safari Diving can easily share updates and training information. This allows the team to do the training at a time that suits them and get their full qualifications before they go out to dive with customers. 
"Some of our staff go out to sea from 7 in the morning until 6 at night. They don't get into the office at all. What I liked about Employment Hero was that a lot of the training they can do on the run."
By having training information accessible on their phone, Julia and her team can easily watch a video on how to gear up or process payments. The delivery of training is mainly theoretical or administrative and with training modules accessible on the go, staff can quickly look at their phone if they're unsure of how to do something.
"It takes the pressure of that key staff member, because they're doing so many jobs. They can teach by doing, making it a good backup when you're remote. By uploading the content and training modules, I'm providing my team access to a virtual supervisor." 
Certifications and policies managed with ease
Diving requires many certifications and safety protocols, with many needing yearly renewal and training. Whether it's standard medical training, first aid, WHS, or oxygen, all information is stored in Employment Hero and accessible on the go. 
"When they have a certification that expires annually, it's easy to make sure everything is up to date. Everything is in the system and the qualifications can be uploaded and they can digitally sign the paperwork."
Managing certifications and policies manually can be a challenge. Whether it's storing them in filing cabinets or submitting via email, having one central platform to store everything and get notifications when they're about to expire can help you be compliant.
"Once a year, I ask our instructors to redo our WHS manual. With this, my team need to put in 44 certifications. I've split the course up so that once they've done certain practical things, they may have done a certain number of safety drills, shadowed on a certain number of dives, that's also put in as a certification."
Paperless onboarding and induction
At Reef Safari Diving, their induction program involves being a trainee for three months. During this time, they'll be assigned induction and training material that will help prepare them for dives. To ensure everyone is confident for their first dive, Julia loads lots of induction content into Employment Hero so everyone can access and tick off the training modules when it's been completed. It's an effective way to ensure that everyone has the correct knowledge and experience before diving with customers. 
"For example, when they do the open water course, they'll complete chapters and then upload a copy of their final certification. For me to track them to make sure they're on on the right path is easy. I upload the content for them to work through and they can upload each point. It's very easy for their manager to go in and see what's been completed."
Digital HR made simple with Employment Hero
We make the time-consuming, complex and confusing parts of managing your HR function a breeze. I​​f you'd like to learn more about how Employment Hero can make your business more efficient in your day-to-day, just like we did for Julia and the team at Reef Safari Diving, reach out to one of our business specialists today.