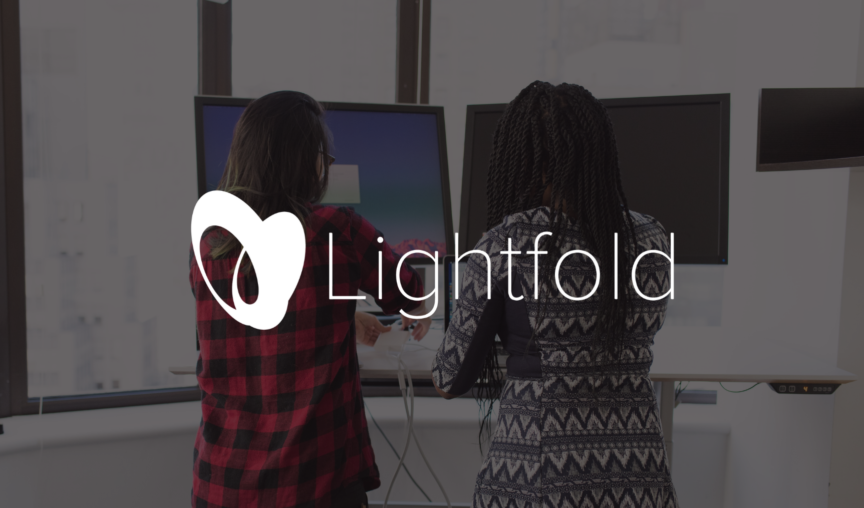 John Cosgrove is the founder and CEO of Lightfold, a specialist analytics consultancy providing actionable intelligence and AI to drive business value. Lightfold is growing at a rapid pace, organising the data and AI for some of the world's biggest businesses. 
Challenge 
As a lean startup, Lightfold was growing rapidly and this meant sudden changes to their regulatory obligations. With a background in strategic HR, John understood that as a growing business he couldn't afford to get HR wrong. With things moving so quickly, there wasn't time to constantly alter and reinvent Lightfold's HR processes and documents to maintain professional and regulatory standards. John needed an efficient system that first told him what to do and was agile enough to keep up with the growth of his business. 
Solution 
Employment Hero was recommended to John both by other start-ups and his accountant, but as an Australian entrepreneur working in the tech space, John was already very aware of Employment Hero's products (and growth). "It's great to have an Aussie start-up doing something very sensible. As an entrepreneur, every business I start, I'll use Employment Hero," says John. 
Content management system (CMS)
Lightfold helps some of the world's biggest brands with their AI and data needs. This high demand means things like data governance, privacy and confidentiality are very important to the success of the business. John ensures that new employees adhere to these high standards from the get-go by customising the contract templates provided by Employment Hero.
"The moment it becomes a business risk or a governance, compliance or insurance issue, it goes into Employment Hero," says John. As the onboarding process is paperless, contracts are turned around in minutes, unlike with physical documents. This clear and efficient process clearly communicates Lightfold's expectations of their employees, as well as the professional standards of the company.
John can rest easy knowing his employees are maintaining the legal and professional standards that Lightfold is known for. Even after onboarding, employees can refer back to their contracts and policies using Employment Hero's web-based HR software. Whenever new regulations or policies are introduced, John can easily distribute these to his team, as well as see who's read and acknowledged these policies—and who hasn't.
As a cloud-based business owner himself, John appreciates how comprehensive and fully-featured the CMS is. "Compliance and content library at this stage in our growth are most important," says John. "We take data security incredibly seriously." John is able to not only download policies and contract templates but also upload his own content and personalised clauses as he sees fit using tokens. John can build his own policy using placeholders that automatically pull in the relevant employee's details when the policy is issued. This management feature has a range of content such as agreements, policies, letters and templates that are available to users as is or edit according to their needs. 
"We have both DocuSign and Conga and there is no universe where I would even begin to think it would make sense for us to use the Employment Hero CMS and then have someone DocuSign it," says John. 
Employee-employer relationship 
When asked how he was managing HR before utilising Employment Hero John explains that "it's something that in the past I know older businesses didn't get right when they started,".  He knew from the early stages he needed to implement an effective HR management structure to produce a successful team. 
John customises contracts to include KPIs so the standard on what employees should be focusing on is clearly communicated. He is able to do this in the Employment Hero platform through the PDF documents feature that allows users to upload their documents and then add in variables such as an employee's full name, job title and probation length. Admins and owners can also disable documents that are no longer relevant and delete information. This enables users to customise documents and their profiles to align with the business' goals, reducing administration time due and creating a better relationship between employer and employee due to open dialogue. 
"The traditional approach is people passing copies of contracts and policies. That's literally how the industry has dealt with it. It's silly to bootleg this. Why don't we have a group of people we pay to maintain the content library knowing the environment you're going to employ in. You can still modify and tweek, but the important thing is the speed to market. When you're a start-up, all you care about is speed to market," explains John. 
John's emphasis on KPIs and performance goals is met with the Employment Hero's Goals function that helps employers and employees clearly state their objectives and key results, as well as easily see their status and progress. Both managers and employees can also comment on their status updates, tagging each other if they need further information. This makes Goals the source of truth. Instead of emailing someone for a status update, you can easily look it up in Employment Hero. 
"Today, every single business is instantly connected; payroll and tax is all monitored easily. You can't afford not to have it right," says John. This element of employee self-service adds to the improved connection for John's team as there's transparent access which, according to YouGov Galaxy survey, 63% of employees would like to check their leave entitlements when and where they want. "I break it down and identify elements of the employee through their development," says John who now has strengthened performance with his team because of improved transparency, employee self-service and cloud-based access to important files. 
Impact 
Lightfold can now effectively stay on top of its HR compliance and not worry about breaches with an up-to-date cloud-based platform. Through the CMS, John is able to customise his contracts, legal documents, policies and templates to align with his beliefs about business performance and effective people management. John knows that strategic HR is an important value add to his growing business, improving the employer-employee relationship with an effective system that increases transparency.  "HR should be ensuring our [employer] side of the bargain at the interface with the employee; high-performance teams know that, but they can end up with so many different products to manage it. Now they only need one—Employment Hero." 
Centralising Lightfold's HR processes into a seamless tech stack has allowed John and his team to focus on the rapid growth of their start-up with more time to allocate to their clients and continue their growth.
Want more success stories? Here's how Employment Hero helped our clients: