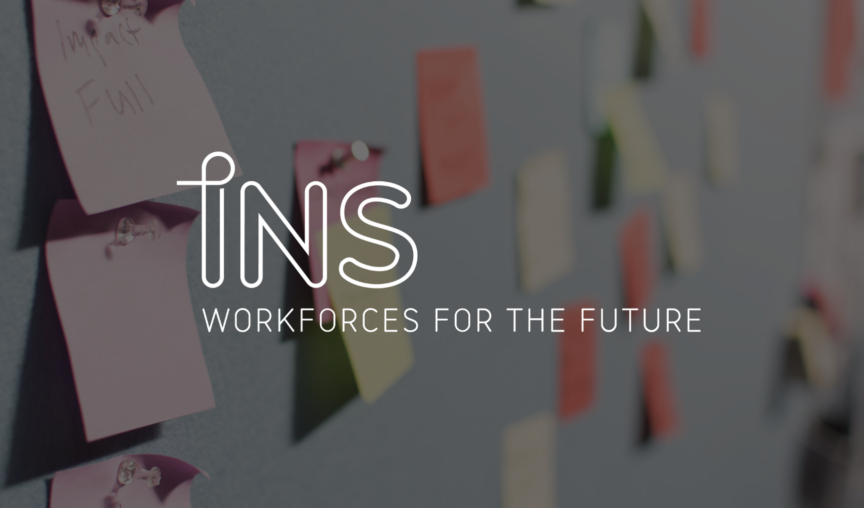 INS Career Management has been operating in the public sector HR space since 2011. Working closely with governments, businesses and individuals, INS delivers strategic, integrated and practical HR and career management solutions to their clients. Their expertise has seen great benefits to many of their clients, one such contract recently saving a large government agency $37M.
Challenge
Kellie's extensive HR experience is invaluable to INS. However, when she first stepped into the role of HR Manager three years ago, she knew there was a number of processes that could be streamlined. "Before Employment Hero," says Kellie, "INS was managing our employee data on an Excel spreadsheet. This wouldn't be unusual for small business, especially during the start up phase."
Leave management and reporting was becoming increasingly difficult and Kellie knew she needed to make some changes to INS and its existing HR practices. "As we grew larger and more mature as a business, I was frustrated by my reporting limitations and concerned about maintaining quality data in the spreadsheet. It was time we started looking for better alternatives."
Employment Hero was not the first HRIS that INS had attempted to implement, but it was the last. "We had tried to implement another HR platform before Employment Hero and the implementation and training was terrible," says Kellie. "In the end, I pulled the plug before we went live." Frustrated with not finding the right software, Kellie turned to Employment Hero.
Solution
Quality HR processes a necessity to small and big businesses alike
The company is dedicated to creating employee experiences that will guarantee their clients' successes. HR Manager, Kellie Grant, knows first-hand just how important people management is to businesses of all sizes, and INS is no different. "We passionately advocate that great, innovative HR is not just a business imperative for big business, but for small businesses as well."
INS is a small business itself and Kellie knows just how important successful HR strategies are to its success. "As the HR Manager for a small organisation, I have to be a jack of all trades," explains Kellie. "I manage the day-to-day HR responsibilities, like payroll and onboarding, but also manage a number of large projects to increase our organisational capabilities"
Choosing the right HRIS for INS
Having also been frustrated with an enterprise resourcing planning system, Kellie was concerned by the potential limitations that tech tools can have when they're not easy to use. "We undertook a rigorous selection process and looked at a lot of similar HR platforms," said Kellie. "In the end, we selected Employment Hero because it really ticked all of our boxes. We needed something that could integrate with our accounting system, Xero, and provided a great self service experience for staff."
Despite her diligence in researching the best HRIS for INS, the experiences with previous systems were understandably still at the forefront of Kellie's mind. "I was nervous going ahead with Employment Hero but needn't have been. The online training academy was a great way to learn about all the features of platform and I received great support with any queries I had".
Employment Hero quickly becomes indispensable
The company's emphasis on employee excellence means that whatever HRIS they implemented, needed to work with their staff. "Employment Hero has seamlessly integrated into INS and is a platform we now couldn't do without. Our staff have instant access to their own information and the app has meant this accessibility is there even when they are not at work. Managers also have greater visibility of their employees and it has made their job of managing leave calendars significantly easier."
Creating a flexible workplace is also hugely important to Kellie and Employment Hero is an excellent platform for HR professionals who are similarly minded. Employment Hero features including Reviews, Policies, Inductions and Employee Self Service give organisations like INS the tools to develop flexible cultures in their workplace. INS knows all about this; the team won the Australian HR Awards Employer of Choice (1-100 employees) for their supportive and flexible culture in 2018, as well as the AHRI Elizabeth Broderick Award for Workplace Flexibility.
Impact
Kellie and her staff couldn't be happier with Employment Hero and are enjoying all the features available to them. Although the future for INS is challenging, it's also very exciting. Employment Hero gives HR professionals like Kellie the opportunity to streamline their HR administration, leaving more time for the development of people management strategies that will help build workplace cultures that attract and retain talent.
If you're ready to save hours a week in HR, book a demo today.