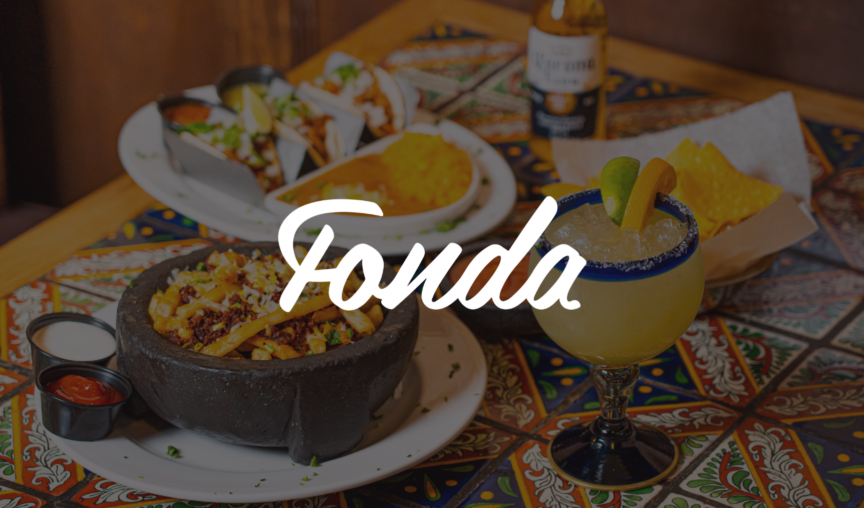 Fonda Mexican
Sydney and Melbourne
250+ Employees
Using Employment Hero and Payroll Premium
Explore this case study if:
Employ international workers
Manage hundreds of staff on a seasonal basis
Rely on policy acknowledgements to operate efficiently
Since opening its doors in 2011, Fonda Mexican has been serving delicious, fresh and authentic Mexican food fast. Founders Tim McDonald and Dave Youl both left the corporate world behind them to not only build a collection of community-inspired restaurants but to build a culturally sustainable workplace. "Our internal values are at the core of every decision and our people are listened to, respected and supported in their growth and development."
Challenge
High turnover rate
Louis Blake-McLeish, has been at Fonda Mexican for over five years, with the last 18 months spent as the People and Performance Coordinator. With over 300 staff at any one time (turnover is high in the hospitality industry), Louis has plenty of tasks to keep him busy. Fonda Mexican has been using Employment Hero since 2016 and like Fonda, has continued to build on its successes and is always finding new ways to surprise and delight its customers.
"I've been full time a year and a half and I have been really impressed how much Employment Hero has developed. Since I started using it, a number of features have rolled out that have made my life so much easier."
Solution
Changing the game with single touch payroll
Single touch payroll (STP), is just one of these features that Employment Hero has added to its payroll platform. Since 1 July last year, the ATO has required businesses to report tax and superannuation details with each and every pay run for businesses with 20 or more employees (from 1 July 2019, businesses with 5 to 20 employees will also need to use STP to remain compliant; read more here).
"With Employment Hero Payroll, it's so straightforward to use that it's not really a day-to-day task. It's very simple to click a couple of buttons and it's all done for me – it's not something I even think about now."
VEVO made easy for Fonda Mexican
Another thing that takes up a lot less time than it used to is ensuring Fonda Mexican's staff all have a right to work in Australia. Louis can run VEVO (Visa Entitlement Verification Online) checks through Employment Hero. The check will confirm whether or not the employee is eligible and automatically populate all the relevant information into the Employee File. "It used to be very manual going to the government website and doing passport checks. I've saved hours and hours of days to the point now that it's just a lifesaver."
Employment Hero has 30- and 7-day reminders when an employee's work eligibility or other certifications are expiring, like the Responsible Service of Alcohol certificate. For those that, like Louis, is a little bit more proactive, Custom Reporting is a hugely popular feature. "I use the custom reporting feature a lot," says Lous. "A large portion of my role is analytical reports and I use it heaps, including reporting on pay rates and on other employee metrics."

Fonda Mexican wanted policy acknowledgement from the get-go
Employment Hero also gives Louis the confidence that his employees have completed their onboarding and signed everything that needs to be signed before they step in the door at Fonda Mexican. "The automated contracts and employment letters and things like that are really, really useful. We use an employee bargaining agreement so every staff member need to sign the letter of offer and contract and that's made so much easier with Employment Hero."
Impact
Employment Hero has given Louis so much more control over the HR administration of Fonda Mexican. "Managing the amount of people I do, particularly from a compliance perspective, it's so great that employee documentation is all in one place. Without Employment Hero, it would be pretty much impossible"
If you're in a similar position, with hundreds of employees, a seasonal and migrant workforce and rely heavily on policy acknowledgement, then Employment Hero is the solution for your business. Why not take the time now to demo our all-in-one HR and payroll platform and see how easy it is to process your payroll, calculate payroll tax, pay superannuation and stay compliant.