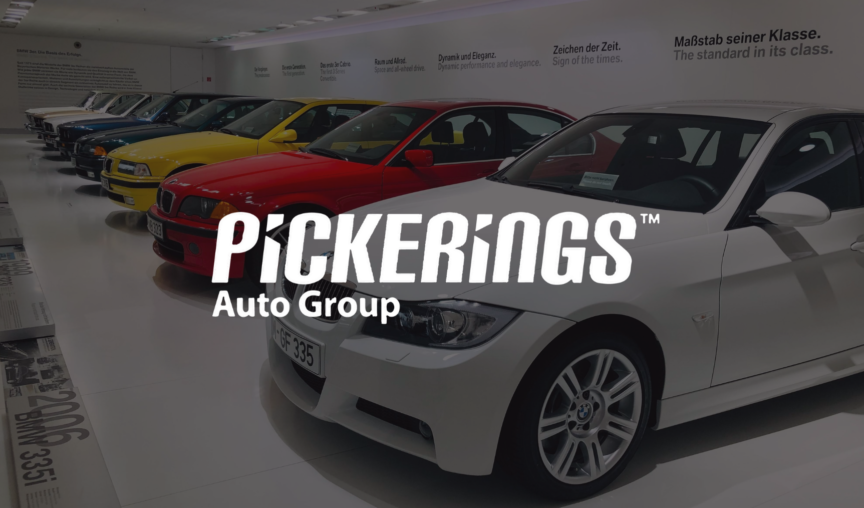 As the Group HR Manager of one of the largest privately-owned automotive dealerships in Australia, Jaret Grant is a busy man. Located across the Northern Territory and regional Queensland, the Pickerings Group has over four decades of experience in selling new and used cars, parts and services.
Over 800 employees are responsible for ensuring that Pickerings is the dealer of choice for its customers, with the company believing that its people and core values are integral to its success.
Choosing the right HRIS for Pickerings
With so many employees to manage, Jaret needed to implement an HRIS that would both maintain corporate compliance and streamline the onboarding and induction processes.
Having used Employment Hero in his previous role, Jaret knew he was making the right decision for Pickerings. By implementing the platform across all dealerships, Jaret was saving "potentially hundreds of thousands of dollars in time and resources".
With Jaret and the rest of the leadership team being based in Townsville, a cloud-based HRIS would ensure that each and every dealership was compliant and running their individual HR function as productively as possible.
Having never implemented an HRIS before, the decision was an easy one for Jaret. Not only was he not competing with legacy software, he was confident that Employment Hero was the best HRIS fit for Pickerings wider network.
Introducing Employment Hero across the board
As he was already familiar with the Employment Hero platform, Jaret felt comfortable rolling out the implementation of Pickerings' dealerships himself. Self implementation is a great option for those that are looking to keep initial cost of an HRIS low.
Having previously used the platform, Jaret was more than capable of implementing the platform across 10 dealerships in the space of 18 months. From the very first completed implementation, Jaret saw an immediate benefit to the company.
Moving forward, Employment Hero will be introducing an Assisted Implementation plan for new customers. A $500 deposit will be refunded if your company goes live in under 30 days, with support from our Customer Success team provided every step of the way.
Results almost immediate
The onboarding process became far more efficient as new starters were able to provide all the vital information needed prior to their first day, but not at the expense of professionalism or Pickerings' core values.
"The onboarding process is professional and compliant at all times."
Through Employment Hero, Pickerings is able to maintain the high professional standards that are essential to maintaining its core family values. Jaret isn't the only one that that has felt the boon of EH, though. His employees are also reaping the benefits.
"The self service access for employees has streamlined many of our processes and significantly reduced the cost associated with managing employee files, record changes and requests."
Benefits keep on coming
Since implementing Employment Hero, Jaret estimates he's saved $25,000 per dealership by reducing the resources formerly required to run payroll. With 10 dealerships on the platform, Jaret has potentially saved Pickerings $250,000 though Employment Hero.
Jaret has some words of advice for any other companies – regardless of employee size or industry – that are thinking if implementing an HRIS for the first time.
"Don't be afraid. Embrace the change and your employees will thank you in return. EH has the ability to offer more value to your team than you can imagine."
Employees first at the Pickerings Group
With so many employees and covering such a large geographic space, Pickerings is always looking for ways to put their employees first. The company recognises that the morale of its employees is a key component of customer retention and relies on its executive team to lead with this in mind. Its company culture and values are at the forefront of everything they do, so it was important that Jaret implemented a HR platform that reflected that commitment.
Going forward, Jaret recommends Employment Hero to any company that is looking to streamline their onboarding processes, prioritise compliance and promote their values and ethics to all employees. Jaret potentially saved $250,000 in resources for Pickerings – how much could your company save with Employment Hero?
Does your company have a number of different locations like Pickerings? Does your business rely on the morale and ethics of its staff to ensure its success?
Book a demo today to see if Employment Hero is the right fit for your company.