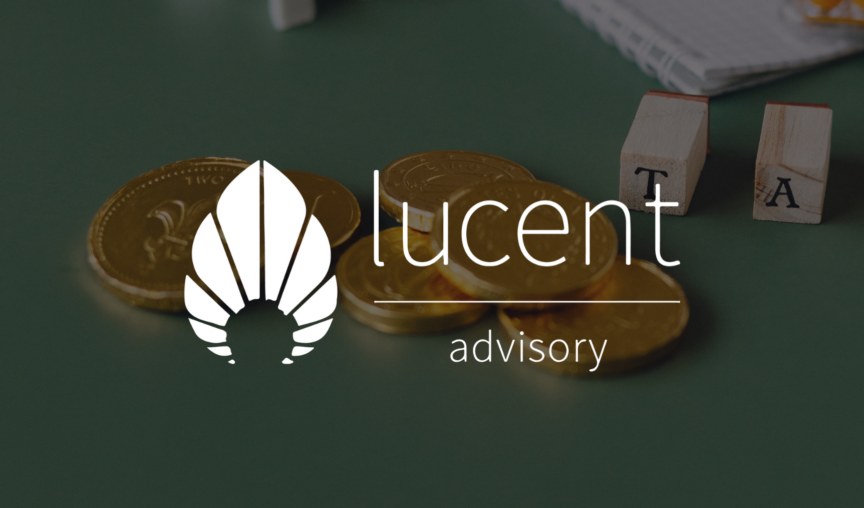 Located on the fringe of the Adelaide CBD, Lucent Advisory is part of the new generation of tech-smart, cloud-savvy business advisors. The company helps SMEs to maximise business performance, improve business processes and use data they can trust.
To service the business, the firm employs a team of CA and CPA qualified accountants, accounting undergraduates and HR professionals.
Lucent Advisory believes that for any business to thrive, accounting, payroll and HR must work in harmony. They are also passionate about making technology an integral part of the mix.
Challenge
SMEs buried in paperwork
Justine Pepper, Director HR advisory at Lucent Advisory, recognised that many small and medium-sized businesses rely on outdated and labour intensive processes for essential tasks. In Justine's view, this is where many new businesses fail.
"They have poor systems and processes, have no form of HR software and the owners of these businesses are often stuck in the day-to-day issues of running the business, rather than growing their business."
As a result, many companies are unable to gauge how they're performing and whether they're compliant. According to Justine, "many of these businesses are non-compliant and don't even know it."
In order to provide the best service to their clients, Lucent Advisory began the search for an HRIS that integrated with payroll and accounting.
"By employing the right technology, we knew our clients would benefit from productivity gains as they free up their people from administration-intensive tasks to focus on revenue creating tasks instead."
Solution
Finding the right fit for SMEs
Knowing how important the right HRIS would be for the success of their clients, and thus the success of Lucent Advisory, Justine set the bar very high. "I actually spent about two years searching for the right HR platform," explains Justine. "It had to tick a lot of boxes."
There were a number of features that Justine prioritised in her search. These included payroll integration, cloud-based, a per-employee subscription model (so it was appropriate for small business, too), self-service for both managers and employees and a performance review system.
Over the course of those two years, Justine looked at a number of HRIS before deciding on Employment Hero. Not only did Employment Hero tick all of the boxes that Justine had identified, but it also integrated with KeyPay, the payroll platform that Lucent Advisory had already partnered with.
Prior to signing on the dotted line, Justine met with the Employment Hero team. The visit filled her with the confidence that she had made the right decision for Lucent Advisory, and ultimately, Lucent Advisory's clients.
Better services for Lucent Advisory clients
By partnering with Employment Hero, Lucent Advisory can now offer new packages to their clients which encompasses payroll, compliance and HR on the one platform. The Hire to Retire package allows a virtual HR Manager to manage everything from compliant onboarding to workplace policy updates and maintaining an updating the HR system.
It doesn't stop there. "Likewise, we've introduced a People & Performance package, operating on the Employment Hero platform. This package helps clients develop strategic HR plans, conduct annual employee satisfaction surveys, prepare for performance reviews and provides support and advice in dealing with disciplinary matters."
Prior to implementing Employment Hero, HR tasks were all manually processed, time consuming and expensive for Lucent Advisory's clients. "Now these services are truly affordable for any size business," explains Justine. "Our service packages are based on a per-employee pricing model."
The feedback from clients has been overwhelming.
"Our clients love Employment Hero's onboarding functionality, automated notifications, and employee self-service. The integration with payroll is also a boon."
Justine Pepper, Director at HR Advisory
Employment Hero gives Lucent Advisory the confidence that their clients are meeting all their compliance requirements right from the start. New hires don't waste their first day completing contracts, tax declarations and other forms.
"The tool allows businesses to get all the paperwork out of the way well in advance of the new hire's important first day. You can leave it free for the new employee to get to know more about their role, your company culture and their colleagues."
With clients from a wide range of industries, Justine also appreciates the ability to customise contracts by adding specific causes as required.
Impact
Lucent Advisory isn't just a business. Its founders have a real passion for the success and profitability of SMEs. Adds Justine, "we love completing an implementation (which typically involves a major overhaul of their systems and processes) and then watching them flourish."
Through their partnership with Employment Hero, Lucent Advisory is better able to define what they offer. Their packages can meet the very real needs of the SMEs that Lucent Advisory works with.
Looking forward
Through their partnership with Employment Hero, Lucent Advisory is better able to grow its own business, too. Though they're based in South Australia, Lucent Advisory now services clients across Australia.
Justine's advice to SMEs is unchanging. "Don't miss out on innovative technology coupled with forward-thinking advice to run your business. It's now more affordable, more available, and more achievable than ever before."
Want to know more? 🤔
We started Employment Hero to make employment easier and more rewarding for everyone. We created an all-in-one HR, Payroll and Benefits software to help small business people make the best of their time at work. You can streamline your onboarding, admin and more, and we think you'll love it.
Save time, help stay compliant and keep your employees happy with Employment Hero. If our range of five-star reviews doesn't impress you, here's a quick video to show you more about Employment Hero.
Whether you'd like to offer Employment Hero to your own clients or are looking for an HRIS for your own business or company, now is the time to get on board. See if Employment Hero is right for you and book a demo today!