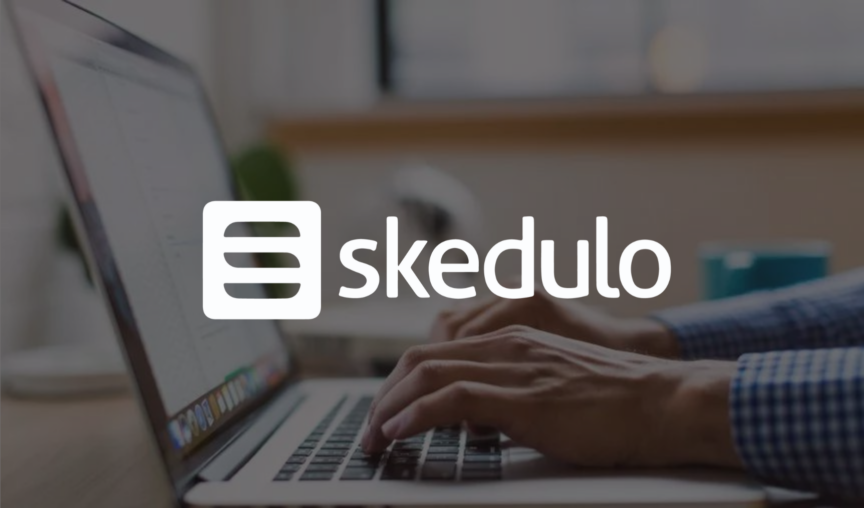 For fast-growing, Brisbane-based tech firm Skedulo, making the onboarding process as low-touch and as seamless as possible was an increasingly urgent challenge as the company grew from 20 to 80 employees in a matter of months.
Founded in 2013 and with offices in Brisbane, Sydney, San Francisco, and Ho Chi Minh City, Skedulo is a leading mobile workforce scheduling and management platform. The company helps businesses transform how they manage and schedule their mobile workforce teams.
Skedulo currently employs 80 people globally, with 50 employees in Brisbane and the other 30 in San Francisco and Vietnam. Thousands of workers in the healthcare, hospitality, manufacturing and field service industries rely on Skedulo to ensure they're at the right place at the right time – with all the information they need to complete their tasks right at their fingertips.
Skedulo hit rapid growth
When Mitchell Ussher, Operations Manager at Skedulo, joined the firm in 2016, the company had yet to start its rapid growth trajectory. "When I came on board, we had around 20 people globally, with 13 in our office in Brisbane," comments Mitchell. Mitchell managed the HR tasks himself at first, but it wasn't long before Skedulo started putting on new hires.
"As soon as our hiring started to ramp up, it was clear to me that it would be difficult to sustain such manual processes. I had other important KPIs that I needed to turn my attention to and as a tech company, it made sense to look for purpose-built technology to handle the onboarding paperwork and process for me."
Mitchell began his search for an HR software that would meet all his requirements. A friend recommended he check out Employment Hero.
"At first glance, I could see it ticked all my boxes, including native integration with Xero Payroll. I evaluated other HR platforms and while it took some time, going through this exercise only served to confirm my first impressions; Employment Hero was perfect for our needs."

Mitchell Ussher, Operations Manager
Smooth transition for Skedulo
"Once we decided to use Employment Hero, the transition was pretty straightforward. The legal team from Employment Hero reviewed our employment contracts, then we imported our employee files into Employment Hero, reviewed the information and double-checked the profiles we created. Once we were happy with that, we synced this data with our Xero Payroll account."
Since switching to Employment Hero, the onboarding process at Skedulo is fast and seamless. "What used to be a huge time drain with so many documents to create, sign and scan is now done in a matter of minutes", adds Mitchell.
"Various teams have specific onboarding needs. With Employment Hero, the onboarding checklist can be totally customised for these needs, so that automatic notifications are sent out for software or hardware provisioning. Nothing gets overlooked.
"Going paperless has streamlined the number of documents we send out to new starters. It's also reduced human errors as individual employees are now responsible for inputting their personal information and super details, freeing me up from doing it. In all, Employment Hero has saved me on average about 2 hours each week. That's one day every month that is now gifted back to me, which I get to spend on the business.
The centralised HR database is easy for Mitchell and his managers to access, giving them full visibility over their team's time and attendance information. The visibility of employees' annual leave status also makes it easier for managers to approve or decline leave requests.
Employees and new hires love it
"For us, transitioning to Employment Hero was all about streamlining our onboarding process. As a tech company, I think Employment Hero really fits in with our culture. While, I'm personally a big winner from this transition, our new hires are too! They have been really impressed at how smooth and simple it is to start work with us and they're not bogged down in paperwork during their first days with us. Which means they spend more of their onboarding and induction time on the stuff that matters – getting to know their co-workers, the business, and their jobs.
Future needs
"We love what Employment Hero has done for our HR management and onboarding process and we'd love for this to be our centralised HR platform not just here in Australia, but globally, integrating with multiple instances of Xero.
More information on Employment Hero 🚀
Our mission is to make employment easier and more rewarding for everyone. We want all small business owner to save time, stay compliant and keep their employees happy with Employment Hero. Find out exactly how we do that by watching our video below? 🎥
Impressed? There's plenty more where that came from. Book a time to talk today and see how Employment Hero can make your world better at work too.
Want more success stories? Here's how Employment Hero helped our clients: