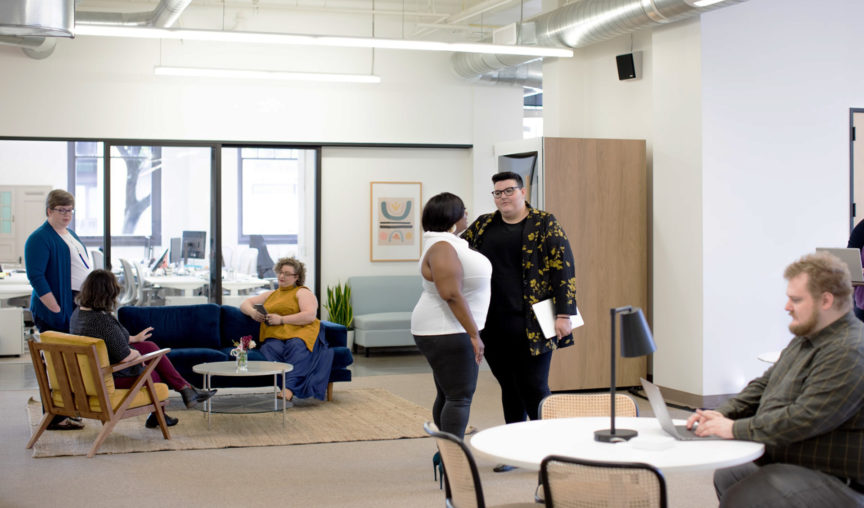 First published 19 February 2019, last updated 19 January 2023.
Payroll has been a hot topic in the news lately. Since the introduction of Single Touch Payroll being obligatory for businesses, it's seen payroll "scandals" skyrocket.
Don't get us wrong, payroll can be confusing and difficult to understand – and we don't think a majority of employers purposefully underpay staff. However, as more businesses use smarter solutions, we are hoping to see a decrease in the type of news we're about to round up.
As the Australian payroll scene has undergone a major renovation in the past few years, we thought it would be timely to round up (in no particular order) the 24 biggest payroll scandals to hit national headlines in recent years.
So without further ado, here they are.
Domino's Pizza set to face trial over wage theft
In 2022, it was claimed that both drivers and employees working in-store at Domino's were exploited and were underpaid by up to $11 per hour below the minimum wage. These underpayments equate to up to $10,000 per year.
Read more about Domino's underpaying their staff here.
Unity ordered to pay a $250,000 'contribution payment' for underpaying their staff over $7.3 million
Australian Unity has been ordered to pay a contribution payment as a result of underpaying over 8900 employees between 2014 and 2021. Noted as payroll errors, the underpayment occurred in their assisted living business which covers aged care and disability services. Each employee lost on average $739, however ranges from under $1 up to in excess of $23,000.
In 2020, the Fair Work Ombudsman had received reports of underpayments of staff relating to penalty rates, minimum shift times, overtime, travel time, accrued rates of leave, and superannuation. These underpayments were reported across 10 enterprise agreements and 3 Modern Awards.
Read more about the Australian Unity payroll scandal here. 
Din Tai Fung payroll underpaid 17 workers more than $157,000 and payroll team faked wage records
In 2022, we saw Din Tai Fung underpay over $157,000 to 17 workers, most of which were young immigrants. The workers were from their Chatswood, World Square and Emporium restaurants in Sydney and Melbourne.
On top of this, their payroll team allegedly faked wage records to deceive immigration and workplace bodies. These incorrect wage records understated the amount of hours worked, as well as overstated their hourly rate.
Read more about the Din Tai Fung payroll scandal here.
85 Degrees Cafe exploits visa workers and is fined $475,000
85 Degrees Cafe was fined $475k for a range of underpayments relating to their staff. In 2016 and 2017, they paid eight overseas workers under one third of what they were entitled to under the Modern Award. Each employee was approximately underpaid a staggering $54,000.
It also hired Taiwanese "interns" who were currently on working holiday visas with no entitlements – minimum rates, penalty rates, overtime, leave or superannuation.
This resulted in payments of only $400 cash per month and approximately $900 to Taiwanese accounts in exchange for 60-70 hour working weeks.
Read more about the underpayment of 85 Degrees Cafe here.
Melbourne University coughs up $22 million to backpay 15,000 current and former employees
In 2022, it was revealed that the University of Melbourne was not fulfilling employees' full entitlements as outlined in their enterprise agreement. This involved the review of over 3.2 million payslips relating to casual employees, over a period of eight years.
The backpay covered superannuation and interest, with 60% of payments relating to minimum engagement periods and 30% for unpaid weekend work and overtime. The average payment to those affected was approximately $1476.
Read more about the University of Melbourne payroll scandal here. 
Merivale faced with a class action that could cost millions
The Merivale Group has had a protracted public battle with Fair Work and its staff. In short, Merivale has been accused of underpaying employees thousands of dollars for many years. The company now faces a class-action lawsuit.
Qantas underpaid some up to $8,000 per year and overpaid others up to $12,000
The payroll conundrum facing Qantas is a twist on what we usually see reported in the news. The airline was underpaying dozens of workers by thousands of dollars a year while also overpaying a chunk of workers by thousands of dollars per annum.
Related: How payroll automation can help avoid payroll errors
Cafe Baci fined $250,000
Cafe Baci, situated inside the Crown Casino Melbourne, was fined $250,000 in 2019 for grossly underpaying staff.
ABC to pay back thousands
What do the ABC and Qantas have in common? Both are well known Australian brands, both are subject to payroll errors. The ABC recently admitted to underpaying 2,500 casual staff over the past six years.
Lush Australia owes as much as $2 million
In 2018, Lush Australia admitted to underpaying around 5,000 employees as much as $2 million dollars. Director of Lush Australia, Peta Granger, said in an interview on Hack, a podcast hosted by Triple J, "our payroll system did not automatically interpret the modern award…We're human and we're capable of making mistakes".
Guide to paying your staff correctly
Payroll can be confusing. Let's break it down into simple steps.
Super Retail Group owed a whopping $43 million
Super Retail Group, owner of SuperCheap Auto, Rebel Sport and BCF, first admitted in 2018 to underpaying staff up to $7.9 million. In updated news, a second underpayment issue rocked the company in 2019 and cost the giant $43 million.
Maurice Blackburn underpaid staff up to $1 million
In an ironic twist, Maurice Blackburn, a law firm specialising in worker's rights, was found to have underpaid hundreds of part-time workers up to $1 million in 2018.
Rockpool Dining Group pays back $1.6 million
After a Fairfax media investigation shone a spotlight on the Rockpool Dining Group, the company vowed to pay back $1.6 million to workers. This sum was calculated based on the 2017-18 financial year only.
7-Eleven operator fines $335,000 in wage scandal
The 7-Eleven "cash-back" wage exploitation was all over the news. Their massive payroll mistake led to workers being forced to withdraw and hand back part of their pay to their employer.
Michael Hill underpaid workers by millions
Michael Hill International says it will spend up to $25 million to compensate employees who were underpaid over a six-year period. It can happen to any business of any size.
That's why software like Employment Hero Payroll can help you pay the award rate, or above (if you choose) so accidents like this can't happen.
George Calombaris lost MasterChef job after underpaying by $7.8m
Unions called for George Calombaris to be sacked as a MasterChef judge after it was revealed his companies had underpaid staff at his restaurants by nearly $8m. He was also told he must implement new payroll and compliance systems across his range of restaurants including Hellenic Republic, Gazi and Jimmy Grants.
Shangri-La Hotel in Sydney owed up to $250,000
The Shangri-La Hotel in Sydney confessed to underpaying staff by an estimated $250,000 in wages after a review found employees had not received full entitlements to penalty rates and overtime.
Subway went under investigation
Another payroll scandal that hit the Australian press was everyone's favourite sandwich shop, Subway. The powers that be at Subway HQ reportedly said it would terminate franchisees that did not pay staff properly after it emerged the US sandwich giant was under investigation by the Fair Work Ombudsman over the underpayment of local employees.
Fair Work Ombudsman investigated Rockpool again, $10 million in potential backpay
Another day, another restaurant underpayment claim. Rockpool dining group went under investigation as reports came to light of mass underpayments estimated to be $10 million in backpay.
It comes after Maurice Blackburn lawyers lodged a complaint with the Fair Work Ombudsman on behalf of United Voice's Hospo Voice union, alleging Rockpool tampered with timesheets to cover up underpaying staff.
'Breach on a massive scale': Woolworths reportedly underpaid staff by up to $300 million
Woolworths has admitted (30 October 2019) that they've underpaid thousands of staff by as much as $300 million. Sandra Parker, Fair Work Commission said, "The Fair Work Ombudsman will conduct an investigation in relation to Woolworths' self-disclosure and hold them to account for breaching workplace laws."
The supermarket chain was said to owe up to 5,700 staff members the missing wages, which spans back to nine years. The majority of those affected were department managers.
Grill'd in hot water (again)
This isn't the first time Grill'd have ended up in hot water. But there they were, back in the spotlight in 2019. This issue? Grill'd had placed many of its team members on traineeships to reduce wages.
The trainee wages meant that the workers were placed on a reduced amount of pay in order to gain a Certificate lll in Hospitality. It also required 20% of their paid hours to be spent online studying.
The Grill'd trainee wages continued for 3 months after the certification was completed. When surveyed, 92% of Grill'd employees felt that the traineeship was a waste of time and that they weren't getting trained properly about food safety.
It was also found out that the average rate of pay for the company was just $14.16 an hour.
Endota Spa underpaid employees on 457 working visas
In 2019, the day spa franchise, Endota, was found to be underpaying 13 of its staff by up to $65,000 over a period of 4 years. Each fortnight, employees working at Endota on 457 working visas had $250 of their pay deducted.
This deduction was initially to cover the visa application process. However, it continued for 4 years after the applications were completed.
Crown under investigation
One organisation to come under fire in 2021 was the Crown group – alleged to have underpaid hundreds of its employees at their Southbank location in Melbourne.
Currently under investigation by the Fair Work Ombudsman, Crown self-reported the underpayments to regulatory authorities.
While Crown has kept the amount owed to its employees confidential, it is expected that with hundreds of employees being underpaid, it will reach hundreds of thousands of dollars, if not millions.
Coles underpaid over 7,800 employees more than $115 million
Legal proceedings against the supermarket giant have been taken to the Federal Court, after 7,812 of Coles employees have been allegedly underpaid by $115.2 million between 1 January 2017 and 31 March 2020.
Imagine being contracted to 40 hrs a week, managing a department or a function in your local supermarket, often working significant overtime on top of your shift, only to never be paid for the extra time.
Not only that, the Fair Work Ombudsman alleges that the weekend, public holiday penalty rates and a range of other entitlements were also underpaid.
Related: Australian employment scandals roundtable discussion
Avoid other costly payroll mistakes
Payroll mistakes like these are all too common amongst Australian businesses. The most common payroll mistakes and oversights that usually lead to scandals such as the ones seen in the past few years can be caused by a variety of different issues.
Things such as:
Incorrect calculations in overtime provisions
Underpayment on termination
Failing to pay overtime penalty rates to part-time employees
Only paying the base rate on annual leave payments
Excluding commissions and bonuses from long service leave
Lack of payroll reviews and outdated systems
As a payroll manager, you need to constantly be checking that all these things are in check to make sure you don't make the same mistakes.
Here are some resources for you to stay up-to-date with all things payroll:
If you want to know more about compliance, download our free guide below.
The essential guide to HR compliance